I'm not a very wearable guy. I've been swinging a lot of Fitbits since late 2014, but I didn't get into the hype of owning one of the best smartwatches. While I can appreciate having a watch with smart features, the idea of ​​having a replacement phone on my wrist never really appealed to me.
So I was surprised to find myself curiously fascinated by the Google Pixel watch, which was released earlier this week. But while my first Pixel-branded Google watch tempted me for a while, I didn't end up buying one. Instead, I bought the Fitbit Versa 4, one of the two new fitness watches launched by the Google-owned company at the end of September.
The Google Pixel Watch might make a great first impression, but no matter how good the watch is, it just isn't for me. Which is why I went for the Versa 4 which looks less.
Smart watches were not attractive to me…
I've used smartwatches before, but I've never really fallen into the smartwatch bandwagon. The closest I've come to adopting a proper smartwatch is swinging the Fitbit Blaze. Anyone who's used it will tell you that it certainly wasn't a full-fledged smartwatch, and instead was a totally unassuming Fitbit tracker that was in the shape of a watch.
I eventually switched over to the original Fitbit Versa, but sent it back in too quickly after some heart rate readings that seemed alarmingly inaccurate. More than 100 beats per minute after getting up from a chair? I have never been so inappropriate. I finally moved on to the Fitbit Charge 3, followed by the Charge 4, and have been using that ever since.
I can appreciate the watch-like design, and having a watch on my wrist, but I've never felt any compulsion to get much more than that. I've tested quite a few smartwatches within my scope of work, but none of them made me seriously want to buy a smartwatch. Even the original limited Fitbit Versa app support hasn't been used much in the short time I already have it.
…so why did the Pixel Watch seduce me?
Then Google announced the Pixel Watch again at Google I/O 2022, and I had a weird feeling I wanted one — even though I couldn't tell you why. It was totally inconsequential, like feeling like wanting a new $800 Lego set. I don't need it, and it wouldn't serve any serious purpose, but its presence still made me want to take out my credit card.
My best guess is that it comes down to the fact that I'm starting to get tired of my Fitbit Charge 4, and I was drawn to the prospect of a smartwatch with Fitbit support — even if it It doesn't offer everything a custom Fitbit does. The Charge 4 is fine, but it got to the point where I was barely wearing it for a host of reasons.
I prefer to wear a watch on the underside of my wrist, and the Charge's relatively bulky design meant it always got in the way while I worked. So I'll take it off and then forget to turn it back on again later. The only times I realized were when I was going for a workout, or long after I had left the house.
We won the Fitbit Versa 4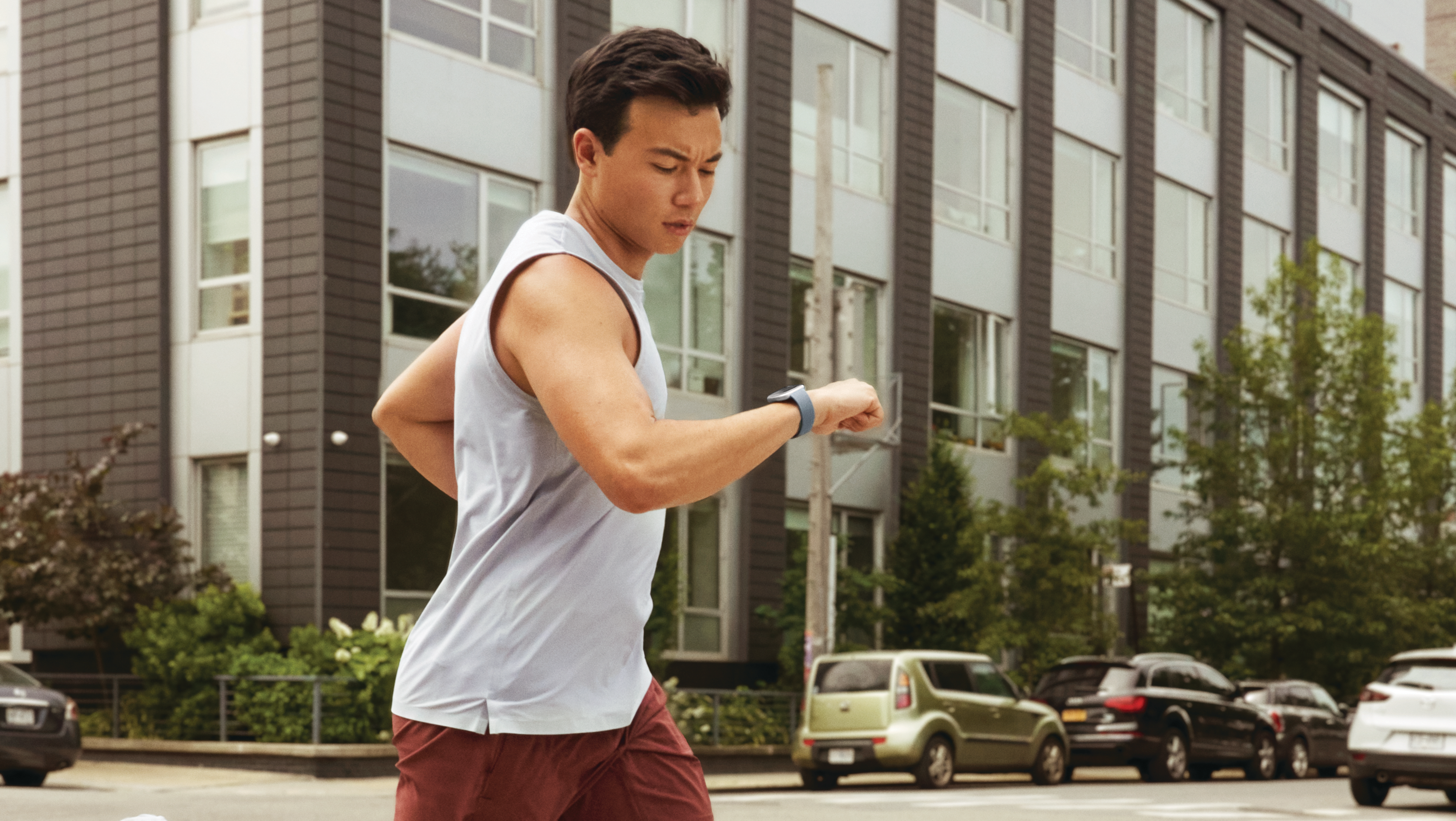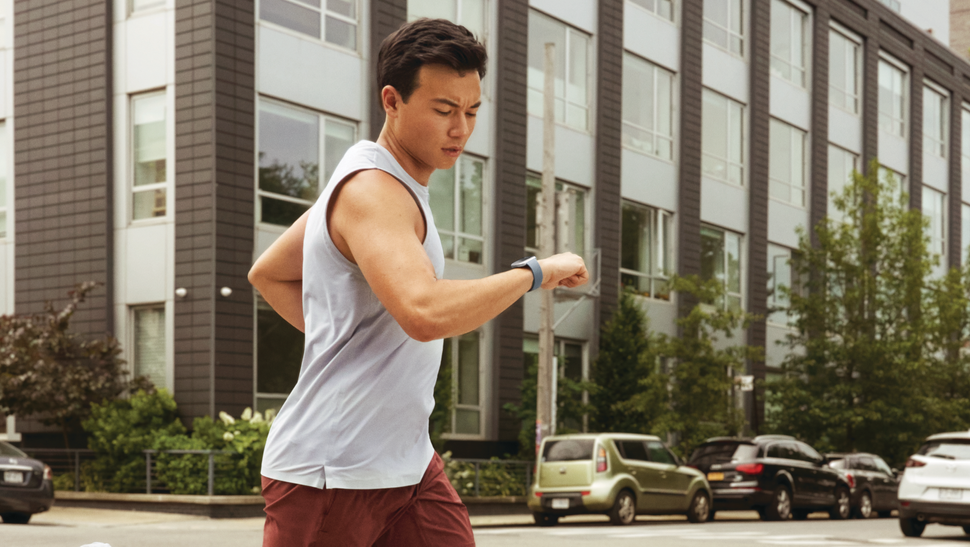 The truth is, the Pixel Watch announcement came at a point where I was eager to change things up, and maybe buy something I'd been wearing a lot. But I was well aware that I'd never really been comfortable with a wearable with great features in the past. I'm very attached to my phone, which can do all that for me, and I've never found carrying it around all the time to be any kind of inconvenience.
Even the simple act of getting notifications on my wrist becomes too annoying to deal with. Every time I try it, I end up turning it off in a few days – because the seemingly non-stop buzzing on my wrist is starting to drive me crazy.
When it comes to wearables, I need three things: the ability to tell the time, an alert, and fitness tracking capabilities — ideally with a heart rate monitor. Everything else is unnecessary.
Then, after rumors started that the Pixel Watch's battery would only last a day, I decided the Pixel Watch wouldn't be for me. Shortly after Fitbit announced the Fitbit Sense 2 and Versa 4 – both were a little more to my taste.
Price certainly played a part in my decision, too, even before Google gave us some official numbers. The Pixel Watch starts at $349, which is a huge amount of money to spend and go up on an Apple Watch 8-level money. I've always considered that if your prices are on par with (or close to) Apple, you are charging too much.
The Fitbit Sense 2 isn't much cheaper if I'm honest, at $300. That means I was grabbing about $230 off a Fitbit Versa 4 before I started comparing features on each device or seeing if I really wanted a decent smartwatch.
While the Sense 2 and Versa 4 are still smarter, it hit me as a Fitbit first, and second smartwatch. No cellular support, no accessible storage and no app store to speak of. The primary focus is on health and fitness, with all other features playing the role of the second fiddle.
The new Fitbits have all the features I want, and a little fluff that I don't intend to use. It's a simple device to use, and in its form is elegant enough that it doesn't hit things all day.
Sure, it would be nice to have the option of using third-party apps on my watch, even if the odds of me enjoying it aren't particularly strong. We all love to have a choice, and decisions like that are the reason they appear Google may sacrifice Fitbit for the Pixel Watch.
minimum
The Fitbit Sense 2 and Versa 4 are equally matched in the grand scheme of things. Sense 2 has more features, but comparing the two side by side showed that the advantages of Sense 2 weren't important to me – so the cheaper option won. I can live without a skin temperature sensor and ECG monitor at the moment, and stress management is always something I can look for elsewhere. Should it become necessary, of course.
But so far I am very happy with my decision. I don't wear the Versa 4 much more than I did with the Charge, I actually take it off before showering or recharging. I wish it came with a sports band (with a watch clasp) in the case instead of a Fitbit Infinity band. Frankly, I find it a horrific, embarrassing, and uncomfortable design.
And if anyone wants to know, I've already tried to get a feel for the wrist notifications. It took less than a week to turn it off again.
(Visited 29 times, 1 visits today)