Computers are great to use when you first buy them. They're all shiny, new, and run at breakneck speeds. However, after a while, they will inevitably start to fall behind. What many people don't know is that a lot of the issues behind this can be rectified fairly easily using Windows 10/11 repair tools, which are available with a few clicks on the touchpad.
With so many repair tools out there, it can be difficult to know which one to use. We have compiled a list of the best PC repair software available. The good news is that it is among the best on the market. PassFab FixUWin Offers 80% off sign-ups for our unmissable Black Friday sale.
1. PassFab FixUWin
PassFab FixUWin It is a highly recommended Windows 10/11 boot repair tool that can solve any Microsoft Windows 10/11 problem that you can get rid of. This high-quality diagnostic tool allows you to easily find and completely solve the majority of problems on your PC with just a few simple clicks. In fact, PassFab can now securely and automatically fix over 200 Windows problems instantly, from the most common glitches, such as getting stuck in the welcome screen, to more complex issues that require deeper diagnostics to fix Windows problems.
To do this, PassFab uses three different levels of repair modes, depending on the severity of your problem.
Smart System Repair: This allows you to quickly and easily fix the most common problems, and in most cases, it's all you need to get started again.
System Boot Repair: This mode helps you probe a little deeper to solve more complex problems. It provides a guarantee that it will successfully fix your Windows problems.
The final fix: For technical issues, this ultimate mode provides access to even the most complex Windows issues, providing in-depth diagnostics of your PC so you leave no stone unturned in getting to the bottom of the problem.
PassFab FixUWin uses a boot disk to fix your system issues, which means it thoroughly checks for and fixes all the problems on your PC rather than just laying paper through the cracks with quick fixes.
To do this, PassFab allows you to create a 64- or 32-bit system repair disc for free. If creating a system repair disc seems complicated, don't worry! It's really simple, all you have to do is grab a USB and follow the easy instructions in the video below to easily perform a USB download to repair Windows 10/11.
go to the PassFab FixUWin To download the Windows 10/11 Repair Tool. Once you download it, just follow the instructions in this video to easily solve all your computer problems.
The great thing about PassFab FixUWin is that it is very easy to use, even for the IT illiterate. If you ever need help, a professional team with 10 years of experience and 24/7 technical support is at your service.
2. Troubleshooter
If you want to know how to fix the most superficial PC issues without needing a tool like PassFab, you can try using the troubleshooter to fix Windows 10/11. Each different component of Windows 10/11 has its own troubleshooter, and you can access all of them in Settings.
Follow these easy steps to fix Windows issues on your PC:
go to the Settings from the Start menu, then click Update and security.

Next, select Troubleshooting from the left panel and click Additional troubleshooting tools.

All you have to do now is select where you think you are having problems from this list and then click Run the troubleshooter.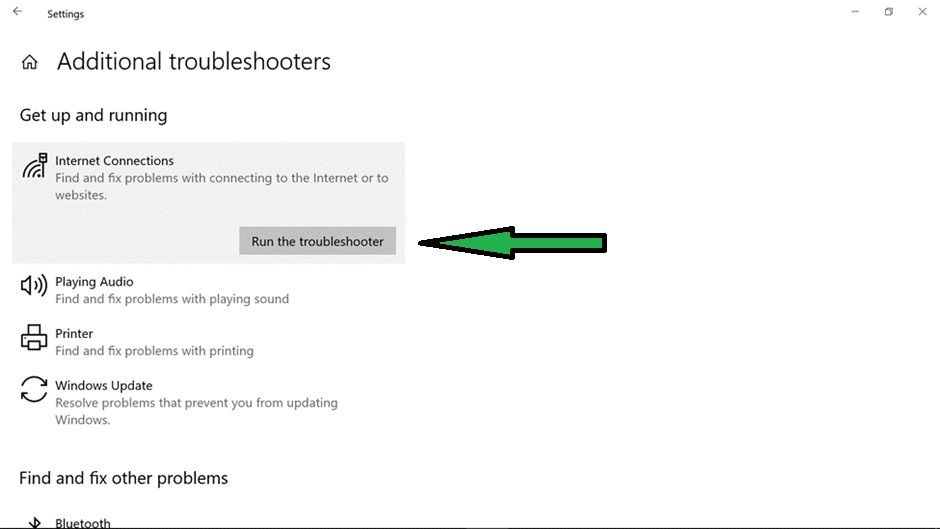 3. Windows startup repair
To access the startup repair tool, you must first access the windows recovery environment. From the desktop:
go to the Power option in the start menu.
click restart while holding down shift key.
This will restart your computer and open the Windows recovery environment. If Windows does not load at all, the Windows recovery environment will open automatically.
Click Start repair and confirm the action.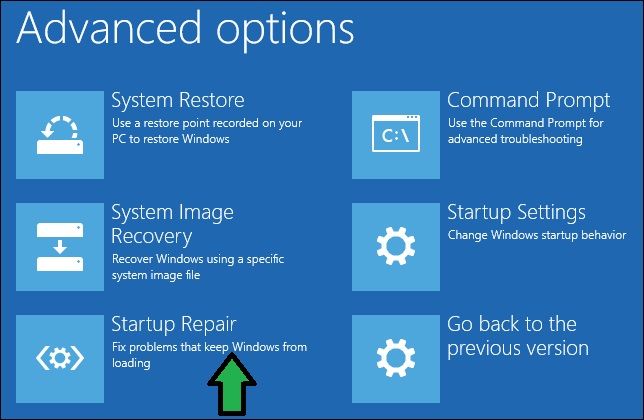 Any startup-related issues will be automatically scanned and resolved where possible.
4. Reset your computer
If your computer is not working well, you can reset it and reinstall Windows from scratch. Crucially, you first choose whether to keep or remove your personal files. If you choose to wipe clean and remove your files, be sure to back up anything you need because performing this procedure will delete your entire hard disk and restore it to factory settings.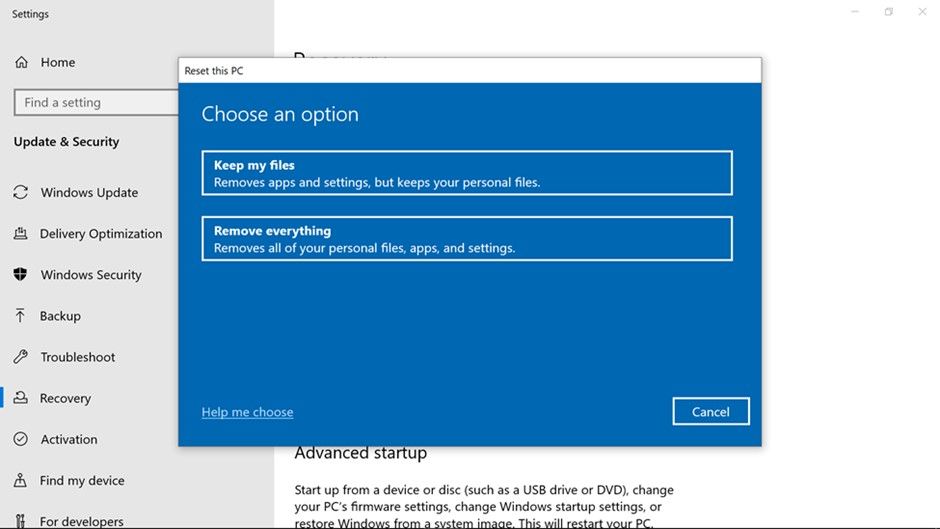 5. System Restore
If you want to know how to fix computer problems and implement a reference point, System Restore is the best free Windows 10/11 repair tool to do so. A system restore point is a backup of important Windows operating system settings and files that can be used to restore your system to an earlier reference point in time before a system failure occurred.
Heres how to do it:
Click on Windows key And type control Board.
Click the application icon to open it.

Now you need to write system recovery in the search box at the top right corner (1).
Click Create a restore point (2).

You have now opened the System Properties window on your screen.
Now you need to click System Protection tabfollowed by Create button at bottom right.

Now another window titled System Protection will open. Think of a cool name for your restore point, and paste it into box (1). Then click Create (2).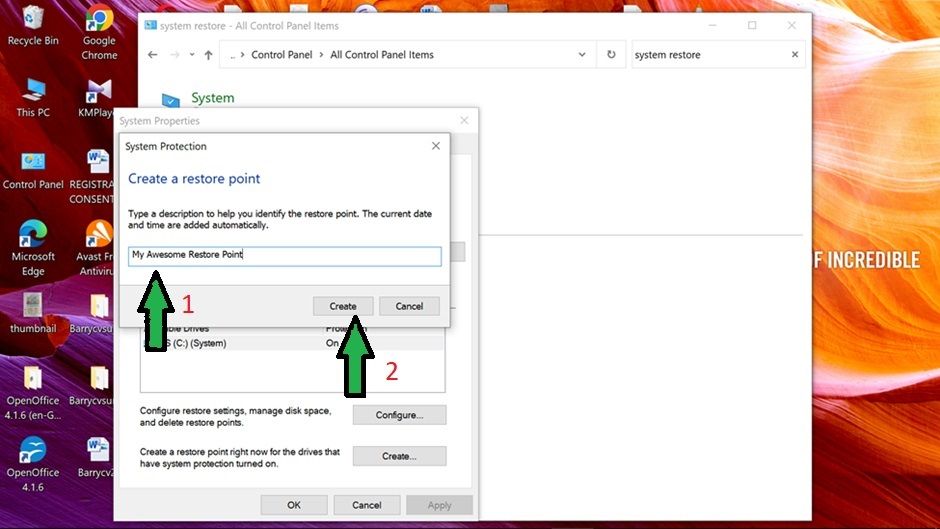 Windows 10/11 will now start creating a restore point. This should take between 10 and 20 minutes. Now you can relax knowing there is a reference point on your computer and then if something goes wrong it will take you back to a time when all was well in the world.

Microsoft Software Repair is a nice and straightforward tool designed by Microsoft to help mitigate software issues on Surface devices, but it can be used with Windows 10/11 installations on other devices just as effectively. This tool restores Windows 10/11 to its default settings. It will also fix any issues with apps and updates at the same time. Get this handy tool at Microsoft Store.
---
Each option besides downloading PassFab FixUWin provides a complete Windows repair toolkit of free PC repair software for Windows 10/11 and can also be used as a Windows 7 repair tool as well. However, for a Windows repair tool that will completely clean your system and boot it up like it did when you first booted up, you can't go wrong with the all-in-one repair tool PassFab FixUWin.
Sign up now and save up to 80% on PassFab Black Friday Sale.
We thank Tenorshare for sponsoring this post. Our sponsors help us pay for the many costs associated with running XDA. While you may see sponsored content alongside standard XDA content, it will always be labeled as such, and does not necessarily reflect the opinions of the editorial team. XDA will never compromise its journalistic integrity by accepting money to write positively about a company, or change our opinions or perspectives in any way.
(Visited 24 times, 1 visits today)