OnePlus 11 is a return to form of sorts for the company. After trying its hand at the premium market, it has once again created a flagship-level phone with the newest Qualcomm processor and excellent build quality but sold at a less-than-top-tier price of $699. In North America, it's positioned to be a worthy alternative to Samsung's just-launched Galaxy S23 series and Google's Pixel 7 series, not to mention being in contention for one of the best phones of 2023.
Out of the two other phones above, the OnePlus 11 stacks up closest to the Pixel 7 Pro. The latter launched at $899 late last year, but there are always deals that shave prices to $799. With just a hundred-dollar difference between the two phones, they can be considered in the same price bracket and, therefore, in direct competition with each other.
OnePlus 11 vs Google Pixel 7 Pro: Pricing and availability
The OnePlus 11 goes on sale in the U.S. on Feb. 16 at 10 a.m. ET. It starts at $699 for the base 8GB RAM/128GB storage model and $799 for double the RAM and storage (16GB/256GB). The device will be available on OnePlus's own online store, as well as on Amazon and Best Buy. The Chinese model, however, launched last month and has been on sale already, and import options are available if, for whatever reason, you can't wait.
The Google Pixel 7 Pro is on sale now on Amazon, Best Buy, and all major U.S. carriers. The official retail price for the Pixel 7 Pro is $899, but deals can drop the price closer to $799.
OnePlus 11 vs Google Pixel 7 Pro: Specifications
OnePlus 11

Google Pixel 7

Dimensions

6.42 x 2.92 x 0.33 inches (163.1 x 74.1 x 8.5mm)
7.48 ounces (212g)

6.41 x 3.02 x 0.35 inches (162.9 x 76.6 x 8.9 mm)
7.23 ounces (205g)

Display

6.7-inch 2K AMOLED LTPO 3.0
120Hz refresh rate
1440 x 3216 resolution
1,300 nits peak brightness

6.7-inch QHD+ LTPO pOLED
120Hz refresh rate
1440 x 3210 resolution
1,500 nits peak brightness

Processor

Qualcomm Snapdragon 8 Gen 2

Google Tensor G2

Cameras

50MP main, 1/1.56-inch, f/1.8
48MP ultra-wide
32MP telephoto (2x optical)
16MP selfie

50MP main, 1/1.31-inch, f/1.9
12MP ultra-wide
48MP Periscope 5x zoom
10.8MP selfie

Battery and Charging

5,000 mAh
80W wired charging (North America), 100W wired charging (everywhere else)
Charger included
No wireless charging

5,000 mAh
23W wired charging
23W wireless charging
Charger not included

Software

Android 13 based on OxygenOS

Android 13 based on Pixel UI

IP Rating

IPX4

IP68

Colors

Titan Black
Eternal Green

Price

Starts at $699

Starts at $899
Hardware and design: Which button placements do you prefer?
They may look totally different in pictures, but the two phones share more similarities with each other than with, say, the Galaxy S23 Ultra or iPhone 14 Pro. For example, both phones feature visually unique camera modules that blend into the chassis, and neither device has any sharp edges or corners, making for a soft in-hand feel where the phones' curves nestle into our palms. The screen sizes are exactly the same at 6.7 inches, and their dimensions are nearly identical, with the Pixel 7 Pro being a hair wider and thicker.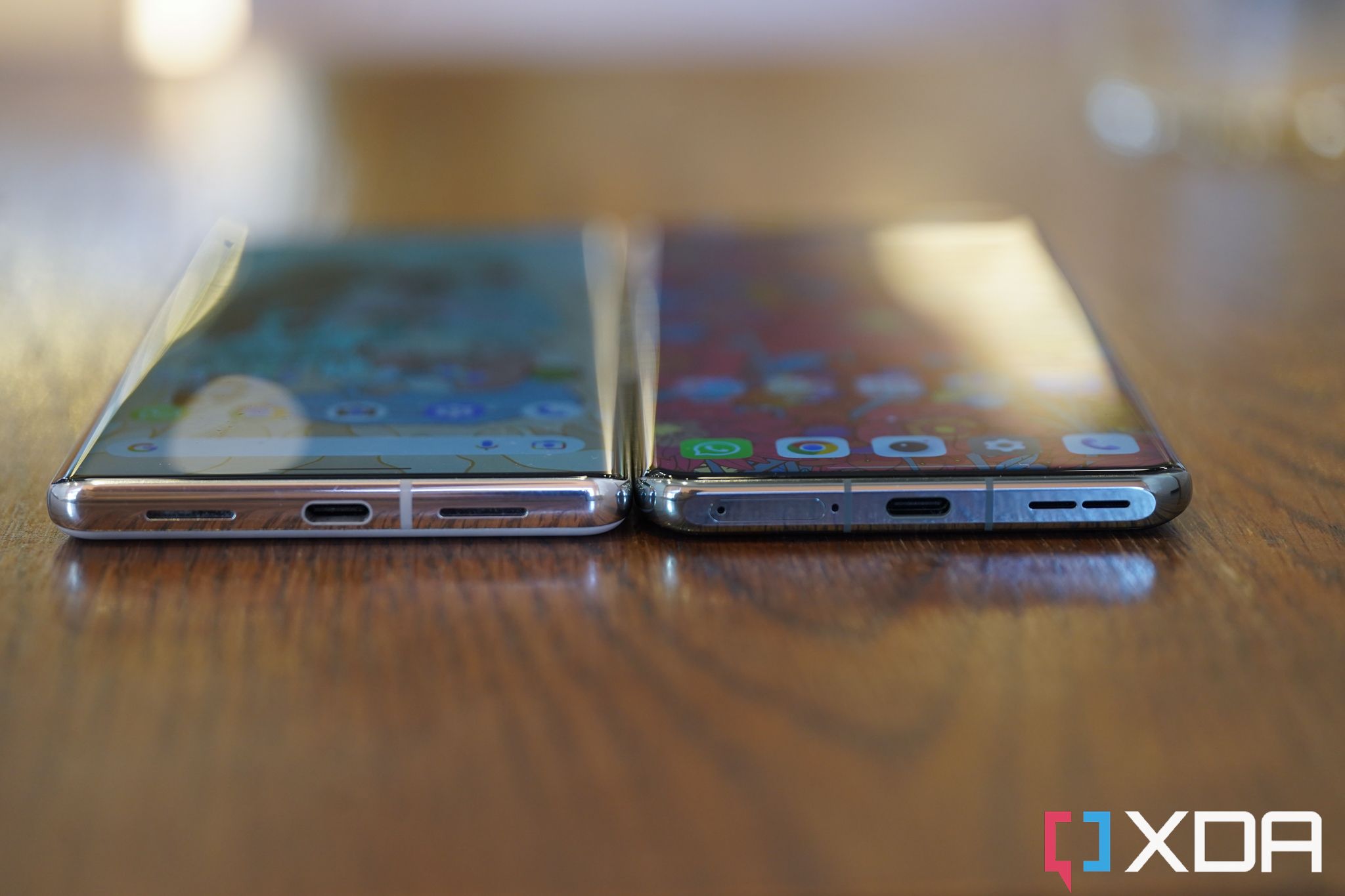 However, the button placements are different. OnePlus has the volume rocker and its signature alert slider toggle on the left side and its power button on the right side. The Pixel 7 Pro, meanwhile, has both the volume rocker and power button on the right side. In an unusual move that differs from virtually all other phones on the market, the volume rocker sits below the power button. It's all personal preference, but I much prefer OnePlus' button placements.
Display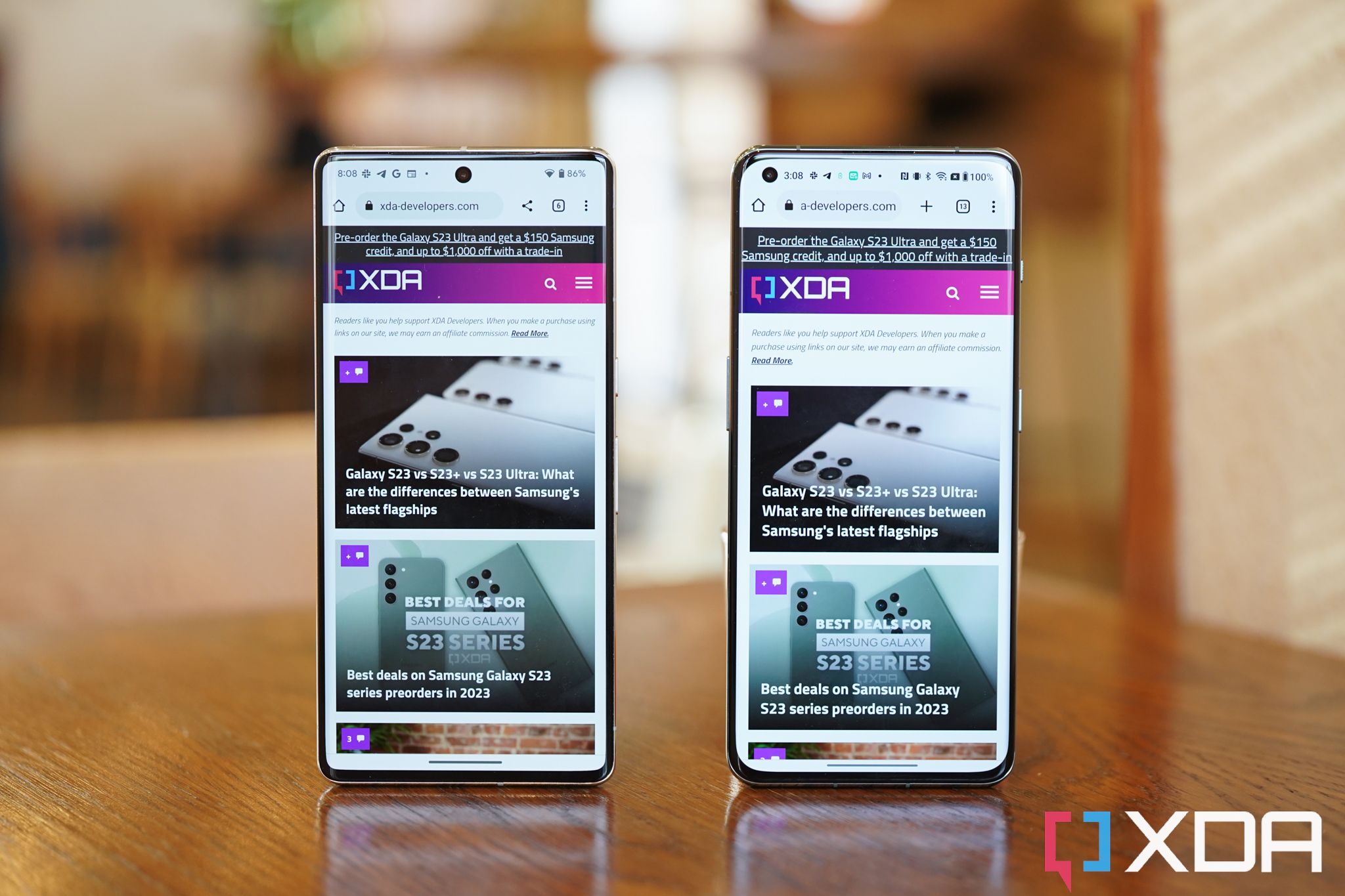 Both phones use Samsung's E4 OLED display panel technology, which is one of the best panels on the market (but not the absolute best, as some phones use Samsung's newer E6 panel). OnePlus's screen packs slightly more pixels at 1440 x 3216 than the Pixel 7 Pro's 1440 x 3120, but it won't matter. The screens look razor sharp, and the 120Hz animations will look smooth on both devices.
Going by official specs, the Pixel 7 Pro has a brighter panel, capable of reaching 1,500 nits maximum compared to the 1,300 for the OnePlus 11, but I couldn't see the difference (human eyes do not perceive changes in brightness linearly). In fact, I often thought the OnePlus 11's panel was brighter because Pixel's auto-brightness seems to drop the display brightness lower than usual. Either way, these panels are more than bright enough, and the only other screen that is clearly "brighter" is the iPhone 14 Pro's screen, which can get 2,000 nits of brightness.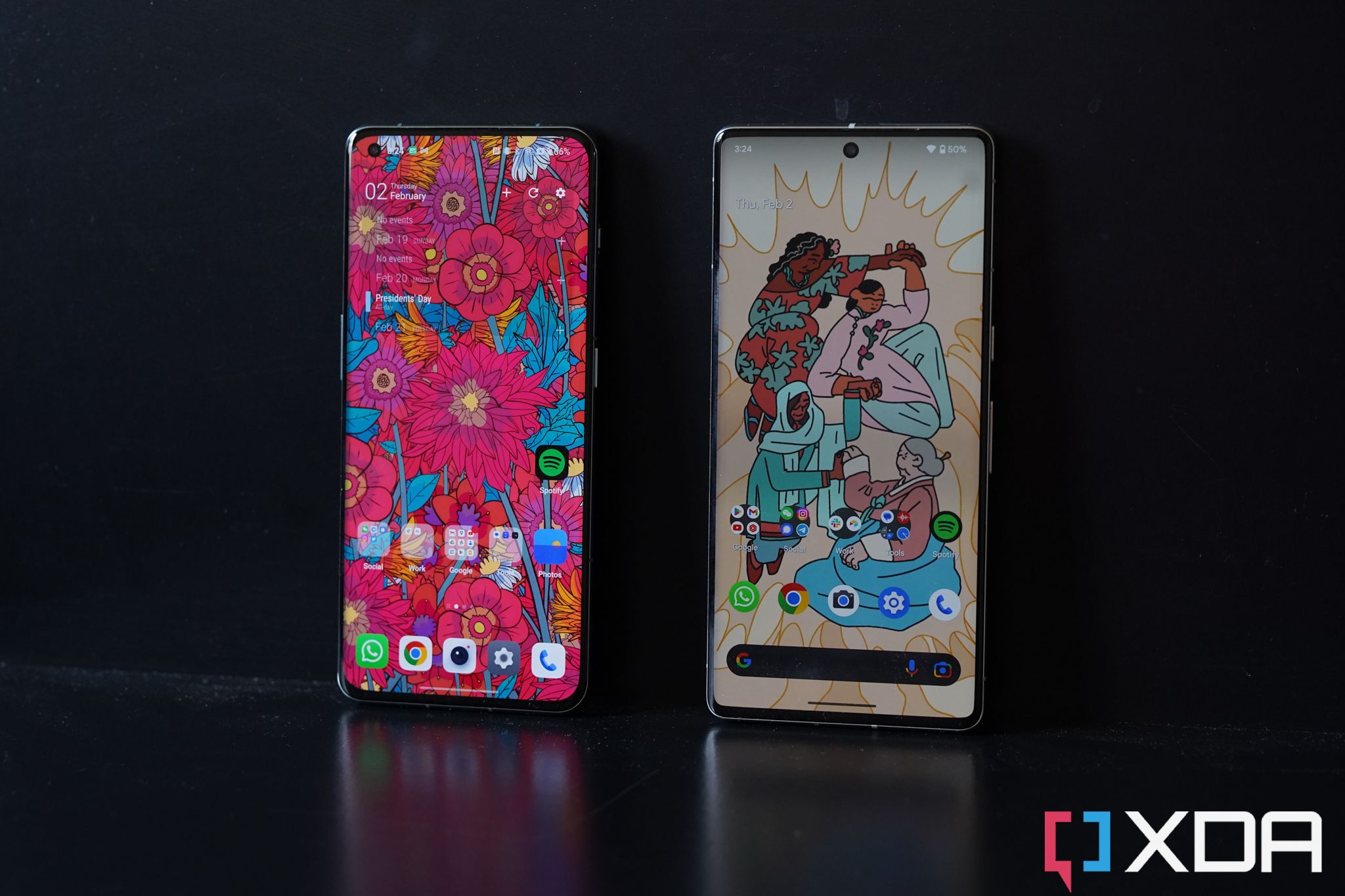 Basically, the two screens look great, and other than your preference for hole punch placement, you wouldn't be able to say one is better than the other.
Cameras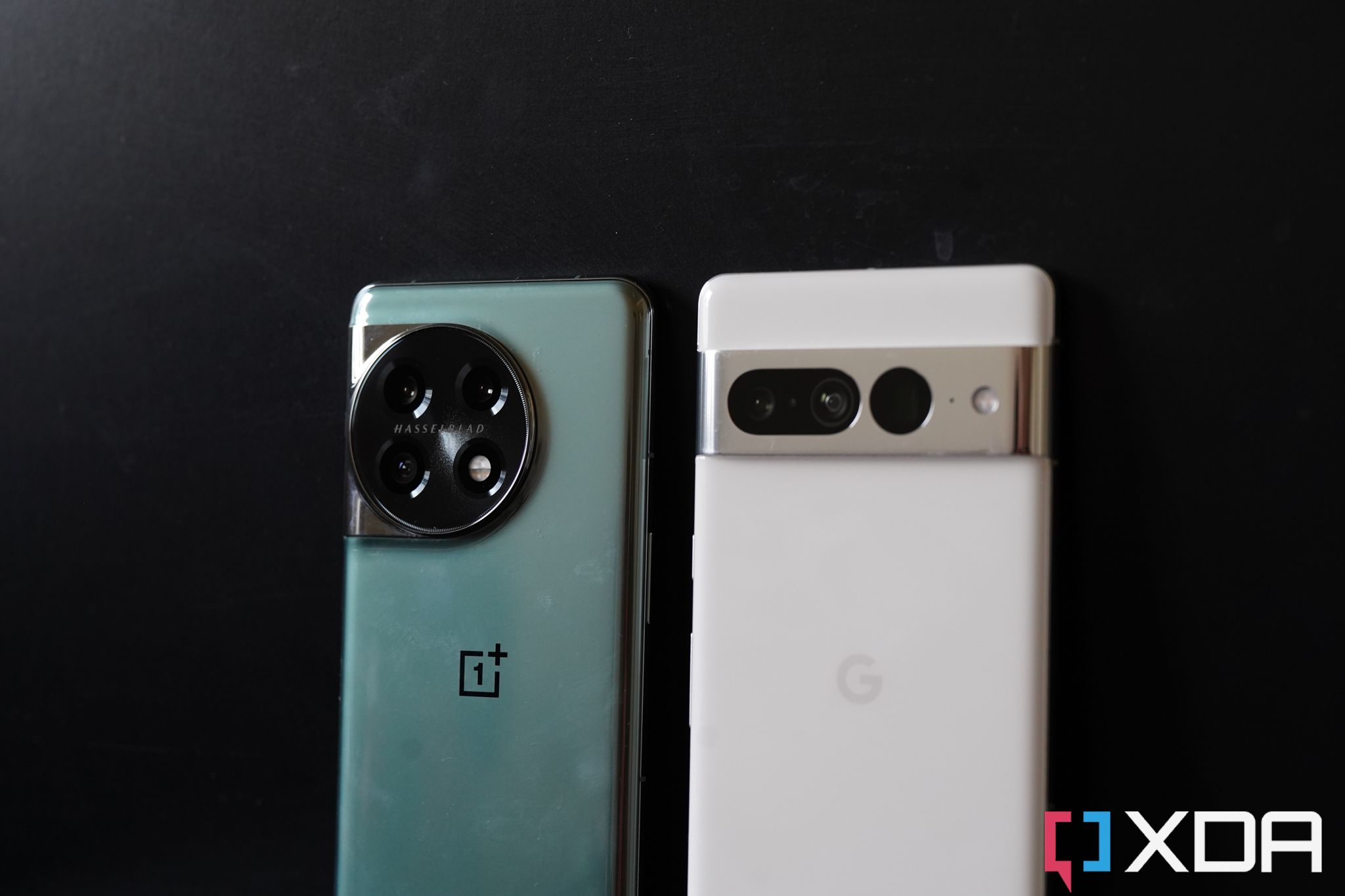 Both phones have strong camera systems. The OnePlus 11's main system packs a triple-lens setup headlined by a 50MP f1/.8 wide with a 1/1.56-inch Sony IMX sensor, along with a 48MP ultrawide, a 16MP selfie camera on the front, and a 32MP telephoto that can do 2x optical zoom. Having just a 2x optical zoom can be considered disappointing in the age of 5x or 10x, but the telephoto lens has a very large sensor for its type at 1/1.56-inch. This helps with light intake, and it also allows the OnePlus 11 to digitally zoom at further distances without losing as much as other 2x optical lenses.
The Pixel 7 Pro, meanwhile, also has a triple camera system, but its main camera is a 50MP Samsung GN1 with a larger 1/1.31-inch image sensor and a slower f/1.9 aperture. The ultrawide here is a 12MP shooter and for zoom, the Pixel 7 Pro has a Periscope zoom lens that can pull off 5x optical zoom, which readily beats the OnePlus 11's 2x optical zoom.
Let's take a closer look at the main camera first. Both phones have excellent shooters with fast shutters and focus. However, you'll see in the samples below the color science differs quite a bit. The Pixel 7 Pro tends to cool images (a Google specialty), while OnePlus 11 uses the so-called "Hasselblad color tuning" to keep colors looking realistic. I can say that the OnePlus 11 images below do represent colors closer to reality. Whether Google's decision to cool images improves the look or not depends on your taste. Generally speaking, I prefer day shots to maintain natural color, but for night shots, I wouldn't mind if a phone takes liberties with contrast and temperature. I often think the Pixel's night shots look better than the iPhone's for that particular reason.
Both phones keep colors consistent across all three lenses. Here, I prefer that Google cooled the images a bit due to the overly warm outdoor tones.
The Pixel 7 Pro has a 5x optical zoom while the OnePlus 11 only has a 2x, so the Pixel will win any long zoom shots. For 2x zoom, the OnePlus 11 takes a win because it has a dedicated lens while Google uses in-sensor crop from the main camera.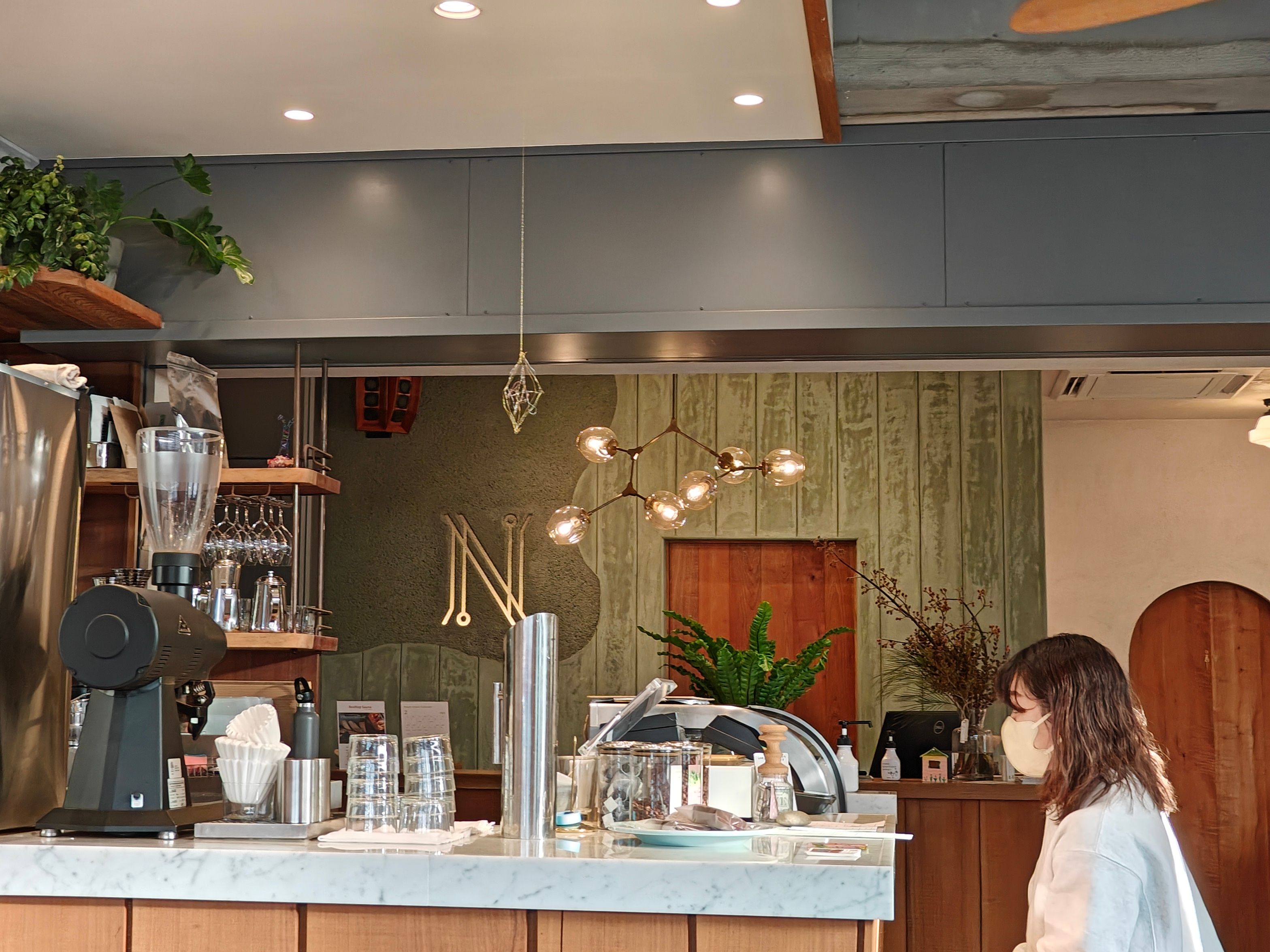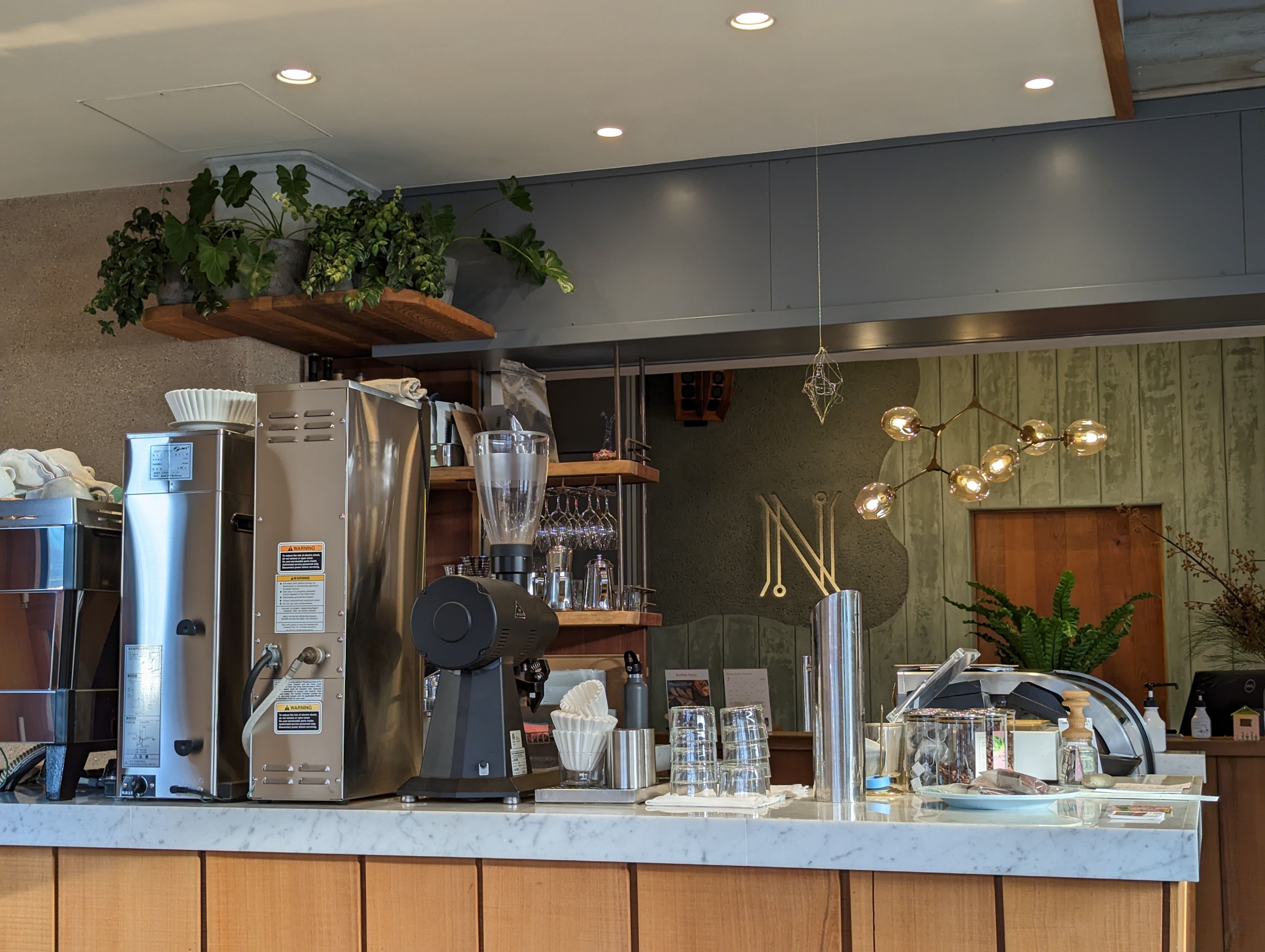 In the below samples, you can see the Pixel 7 Pro's 10x and 20x images are significantly sharper than the OnePlus 11's.
For night photography, both phones are neck and neck. Google's once wide lead over other Android brands in night photography has narrowed significantly in recent years as every major Android brand became skilled at building a functional camera system.
Software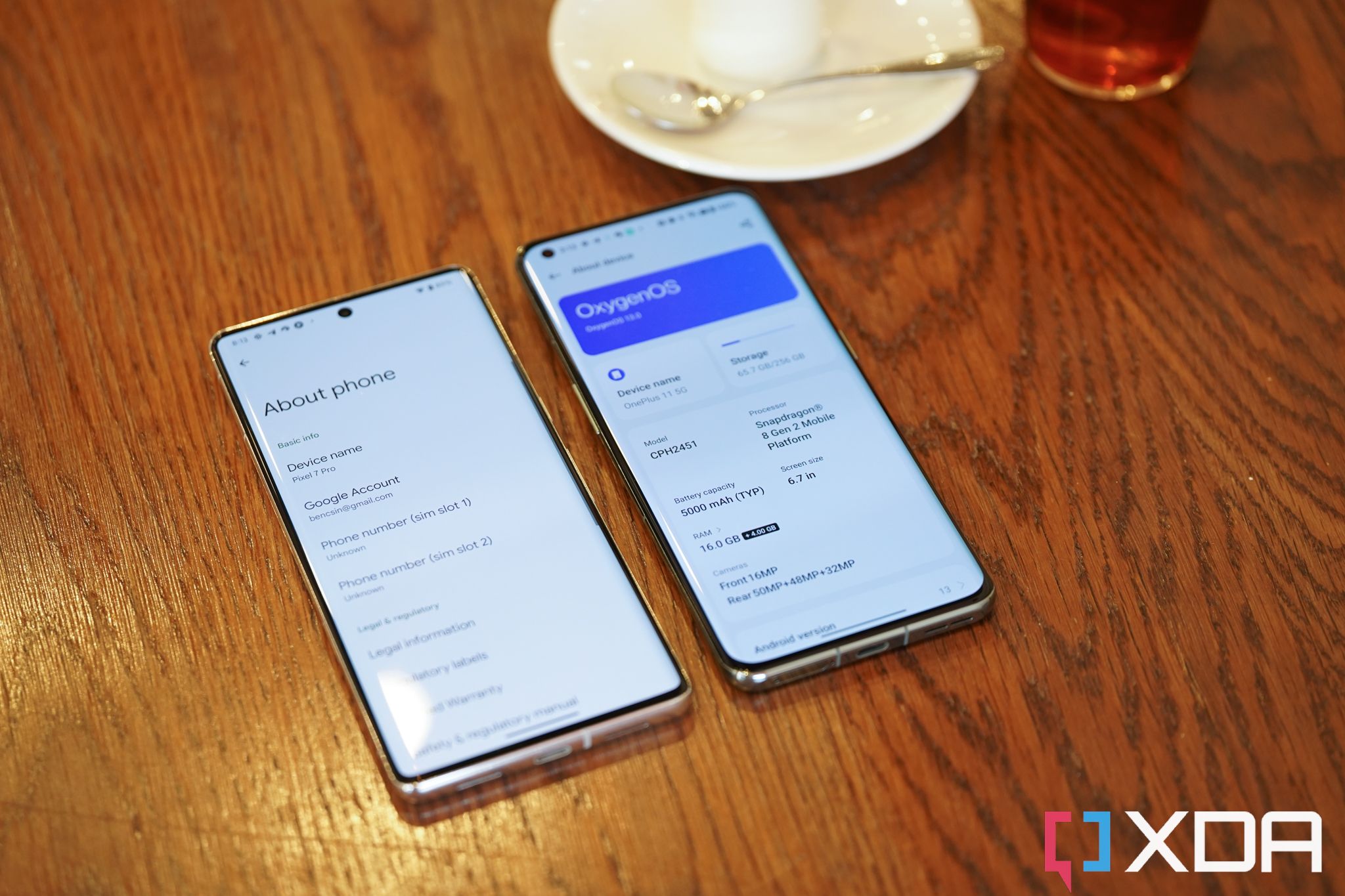 Both phones run Android 13 in each company's flavor: OxygenOS for OnePlus 11, and Pixel UI for the Pixel 7 Pro. Since the Pixel is made by Google, I suppose the Pixel UI is the official/best Android the way Google envisions it. And while there's a lot I love about the Pixel 7 Pro software, including the fact the phone will automatically listen to, and identify, music playing near me (it actually sounds creepy when I write it out in a sentence…), I will not say the Pixel 7 Pro's software is flat out better.
OxygenOS, even in its current form which more resembles Oppo's ColorOS, is a more customizable UI than the Pixel UI, and I think there's real value in giving users more control. For example, I like my homescreen clean and minimal, so on most Android phones, including OnePlus 11, I remove the Google search bar and the navigation bar (I know where to swipe), but the Pixel UI does not let me do that. Both elements must remain on the homescreen at all times.
That's not all when it comes to customization, OxygenOS gives me a bunch of shortcut actions that let me trigger an action easier. I can, for example, grab a screenshot by swiping down with three fingers, quickly launch an app in small window mode with an exaggerated swipe up, or launch any app directly from the lockscreen by drawing an alphabet. The OnePlus 11 also has more multitasking options, with the ability to run two apps in split-screen mode or have one app in a smaller floating resizable window. The Pixel UI can only split-screen apps.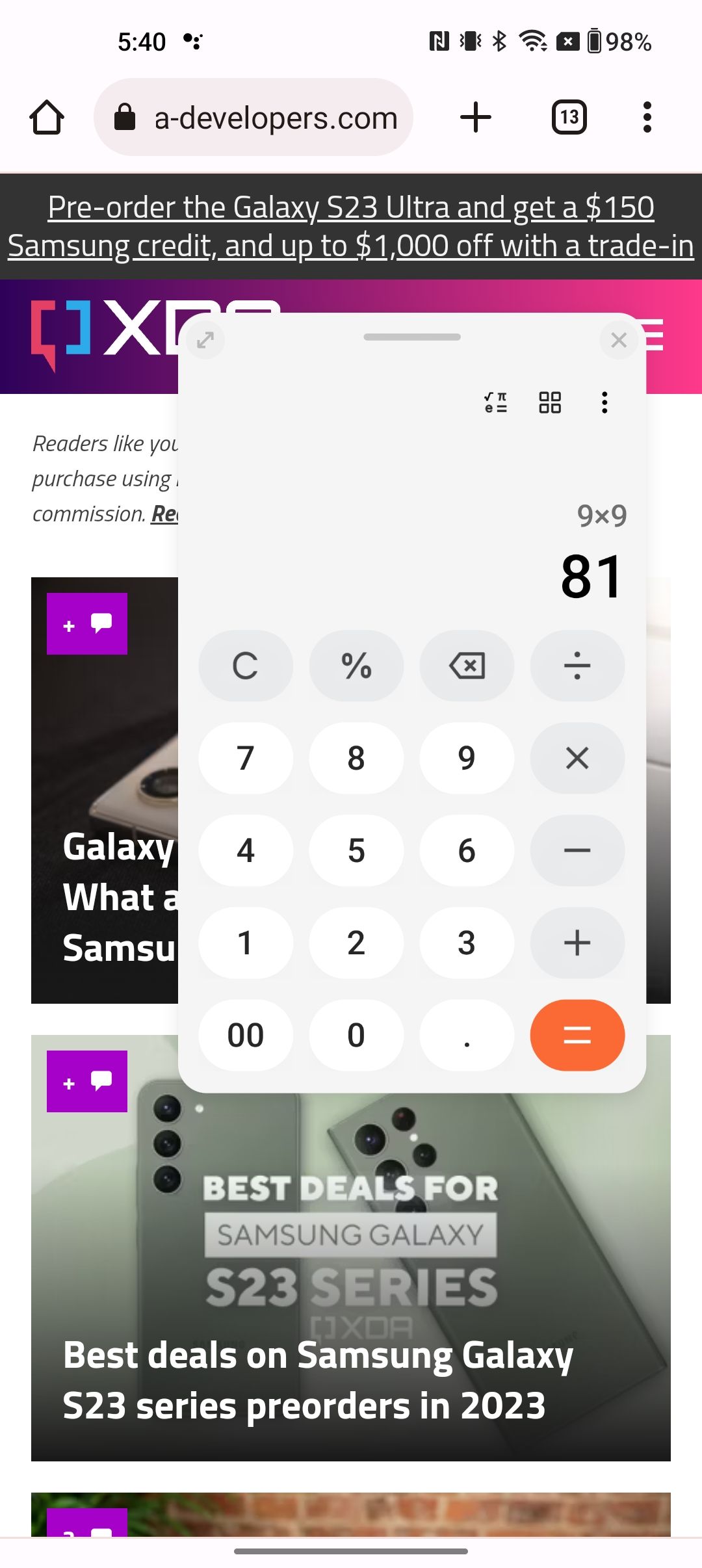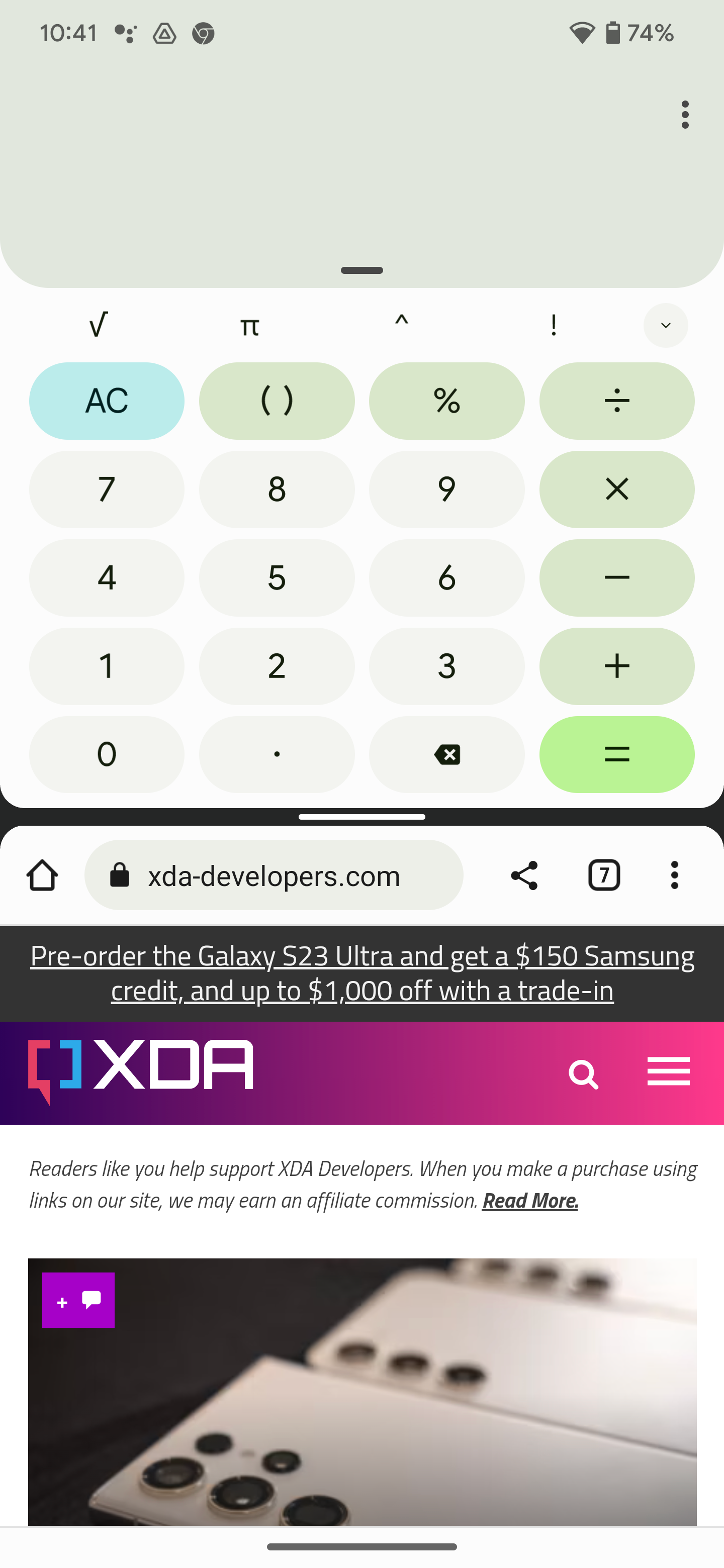 If you think those gestures are gimmicks, fine, you don't have to use them. But the fact is OnePlus gives us the option. The Pixel doesn't give us any of those options.
Again, this isn't to say I don't like the Pixel UI, I adore its whimsical and colorful camera app, and superior voice typing (exclusive to Pixel devices) is a gamechanger that changes how I use a phone. OnePlus 11's Gboard does support voice typing, but it doesn't do auto punctuation, and you can't verbally command the keyboard to send the text the way you can on the Pixel 6 and 7 series. I'm just saying both software have strong points, it's nowhere near the one-sided win for Google that I'm sure many readers would think.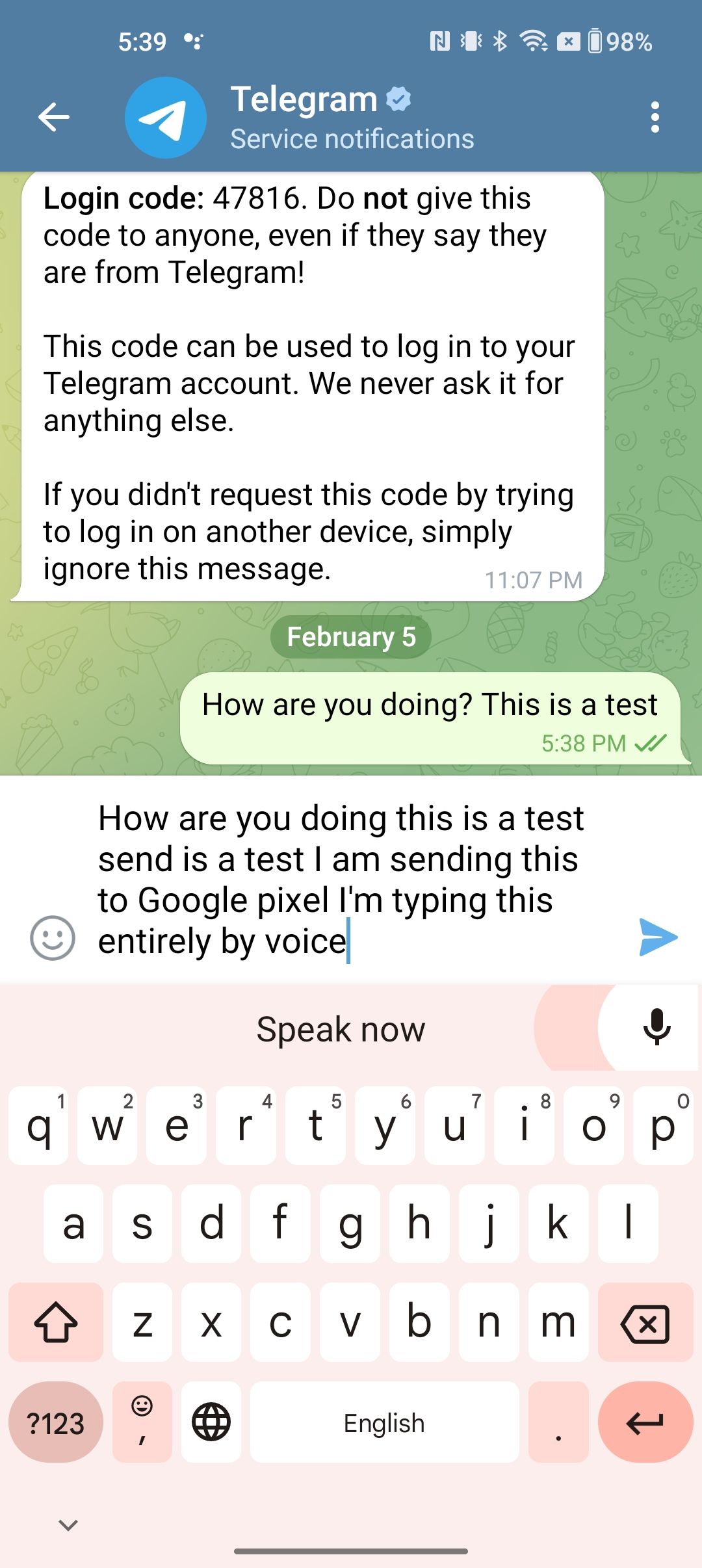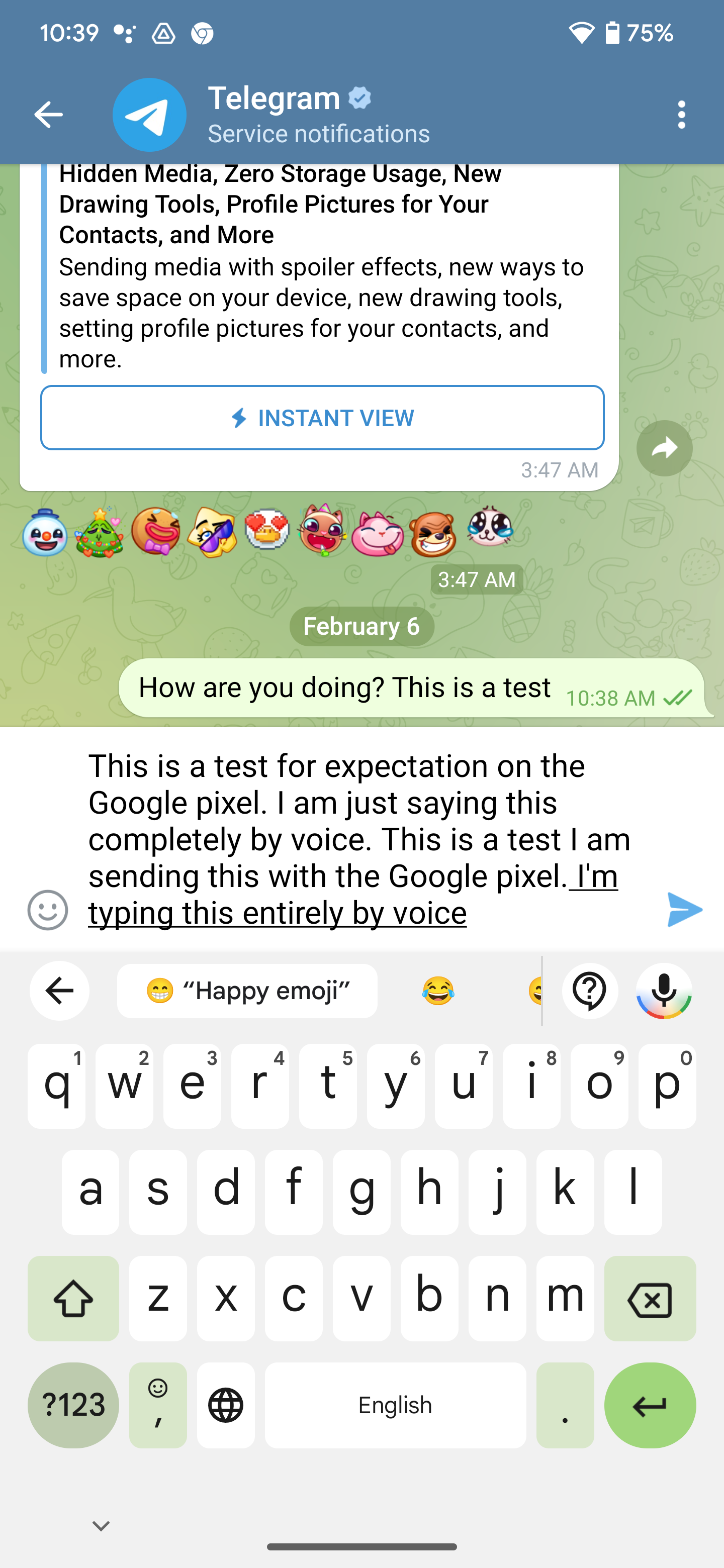 One more win for OnePlus: the 11 guarantees four years of Android updates, while the Pixel promising only three years. And yes, it is really ironic and odd that the Chinese phone is promising longer Android updates than the company that makes Android.
Performance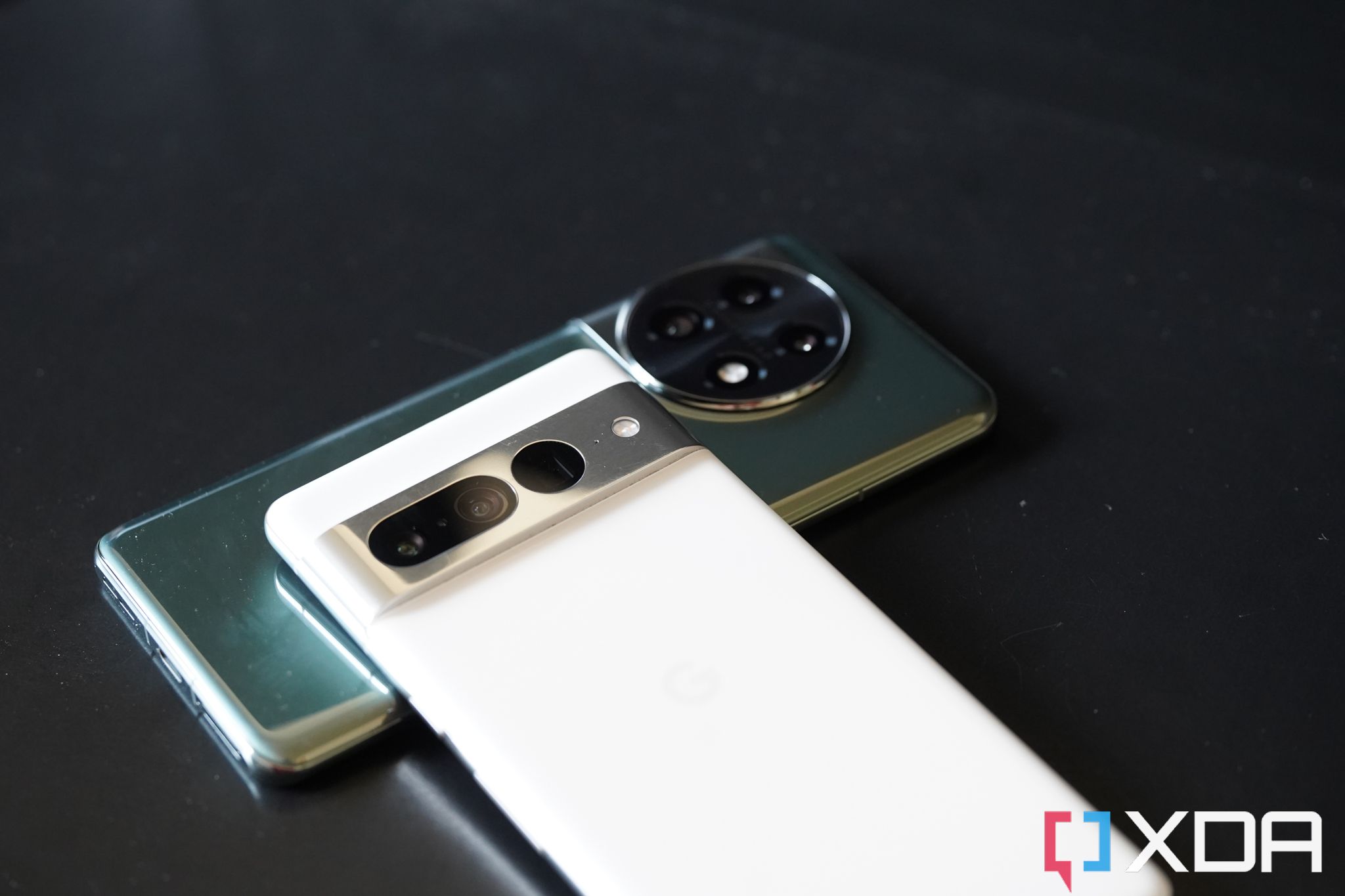 The brains here are where the two phones finally deviate. The OnePlus 11 runs on Qualcomm's latest Snapdragon 8 Gen 2, while the Pixel 7 Pro uses Google's Tensor G2 chip. The Snapdragon 8 Gen 2 is a technically more powerful chip, as everything from benchmark numbers to real-world experiences like video rendering favors Qualcomm's chip. But the Tensor G2 is custom designed by Google to handle Pixel things, including real-time on-device voice dictation and the ability to handle Pixel's image processing algorithm. In terms of memory, OnePlus 11 only starts with 8GB of RAM, with the option to go up to 16GB if you pay more, whereas the Pixel 7 Pro models all come with 12GB of RAM. However, the OnePlus 11 uses UFS 4.0 storage compared to UFS 3.1 in the Pixel 7 Pro.
But let's break it down further. The OnePlus 11 has a Qualcomm chip that's technically more capable, with superior bench numbers and real-world test results. The Pixel 7 Pro, for example, takes weirdly long for anything video related. Even basic tasks, like trimming the length of a video in the Pixel's default photo app, could take up to 15-20 seconds before the trimmed clip is ready. This rendering process takes 3-4 seconds on the OnePlus 11 (and instantaneously on iPhone 14 Pro, by the way).
The Tensor G2 also runs warm very easily. You'll definitely feel it when you're gaming, but also when you're just navigating in the car and the phone is facing the sun. The Pixel 7 Pro runs hotter than the OnePlus 11 by some distance.
I hope I didn't make the Tensor G2 sound too bad because there's still a lot to like. Ultimately, with Pixel phones, it's about the entire Google experience, not so much absolute raw horsepower. As I teased earlier and in my Pixel 7 review, the Pixel UI can seem smarter than other phones at times. I like the aforementioned ability to identify music near me and that the "At A Glance" widget will show me contextual information like upcoming flights or appointments. A month ago, I was at LAX (Los Angeles International Airport) and trying to find gate information for my flight by scanning airport screens. Before I could even find the gate information from the airport screen, I noticed my Pixel 7 Pro had already displayed the information in the widget. It's little touches like that that makes the Pixel experience wonderful and personal.
So even though Qualcomm's chip has more raw power, perhaps the Tensor G2 has more potential — it all depends on your usage and needs.
Battery and miscellaneous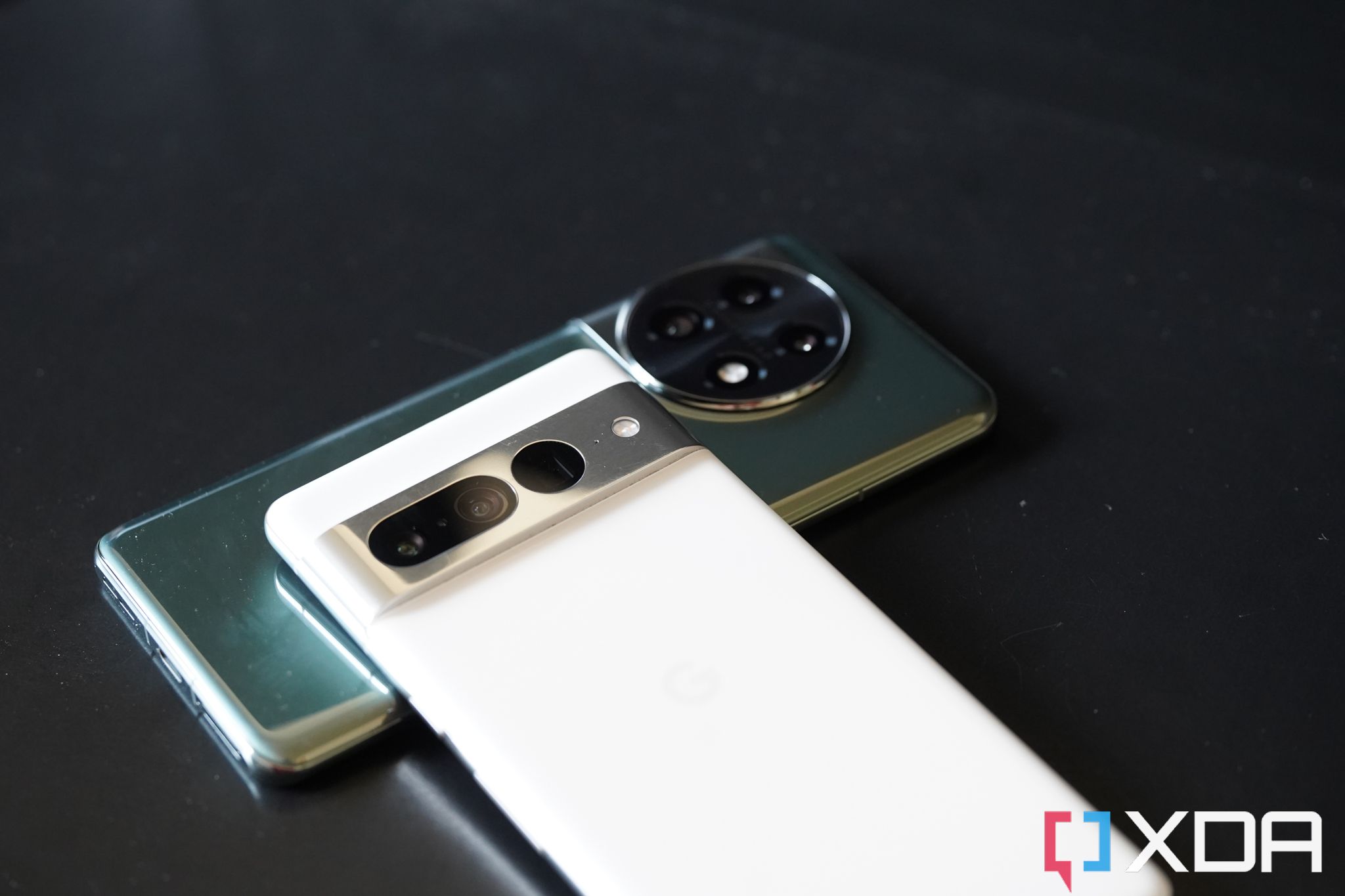 Both phones have 5,000 mAh cells, but the OnePlus 11 charges much faster, at 80W speeds in North America and 100W everywhere else. The Pixel 7 Pro can only top up at 23W speeds. On top of that, OnePlus includes the charger in the box, while Google does not. However, the Pixel 7 Pro supports wireless charging, while OnePlus 11 skips that entirely.
Meanwhile, the haptics are excellent for both phones, as are the stereo speakers. But the OnePlus 11's optical in-display scanner is faster than Google's.
OnePlus 11 vs Google Pixel 7 Pro: Which one should you buy?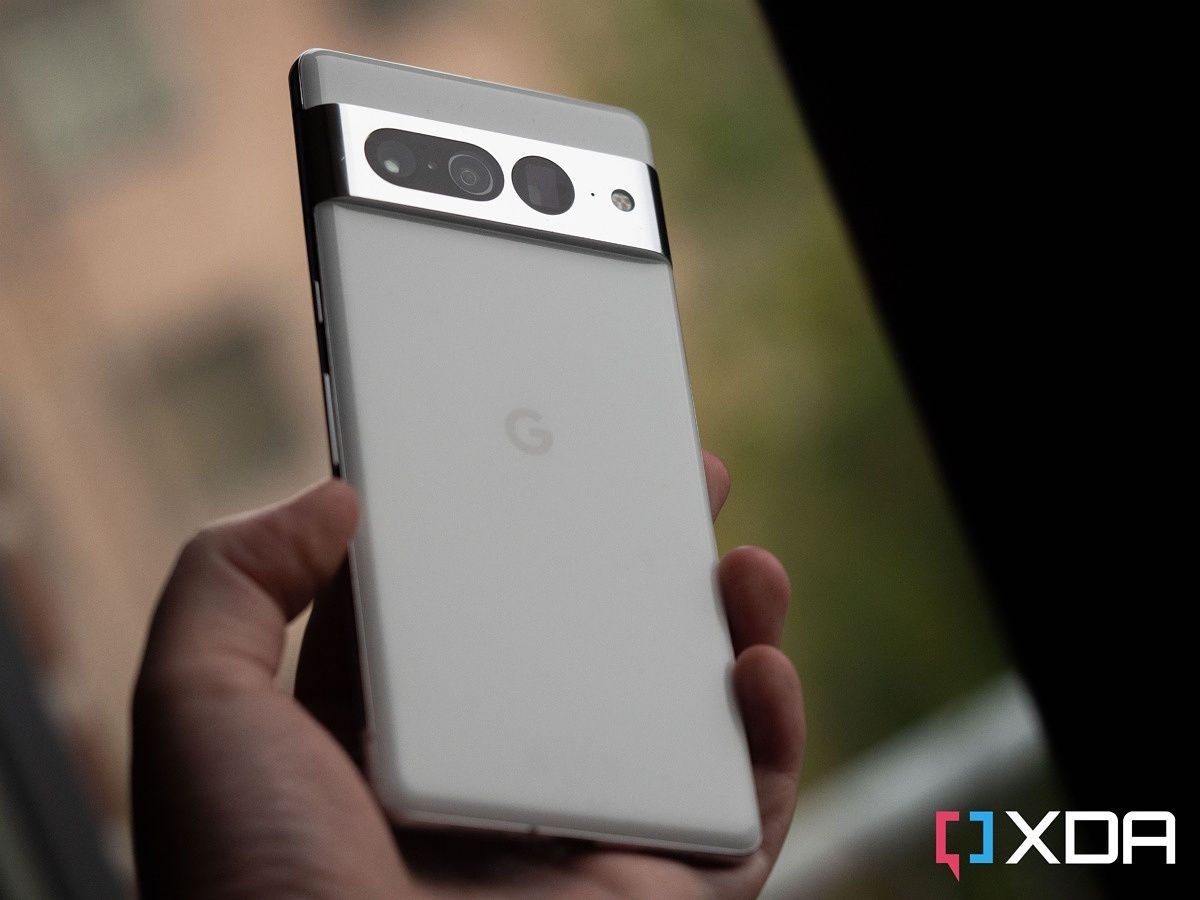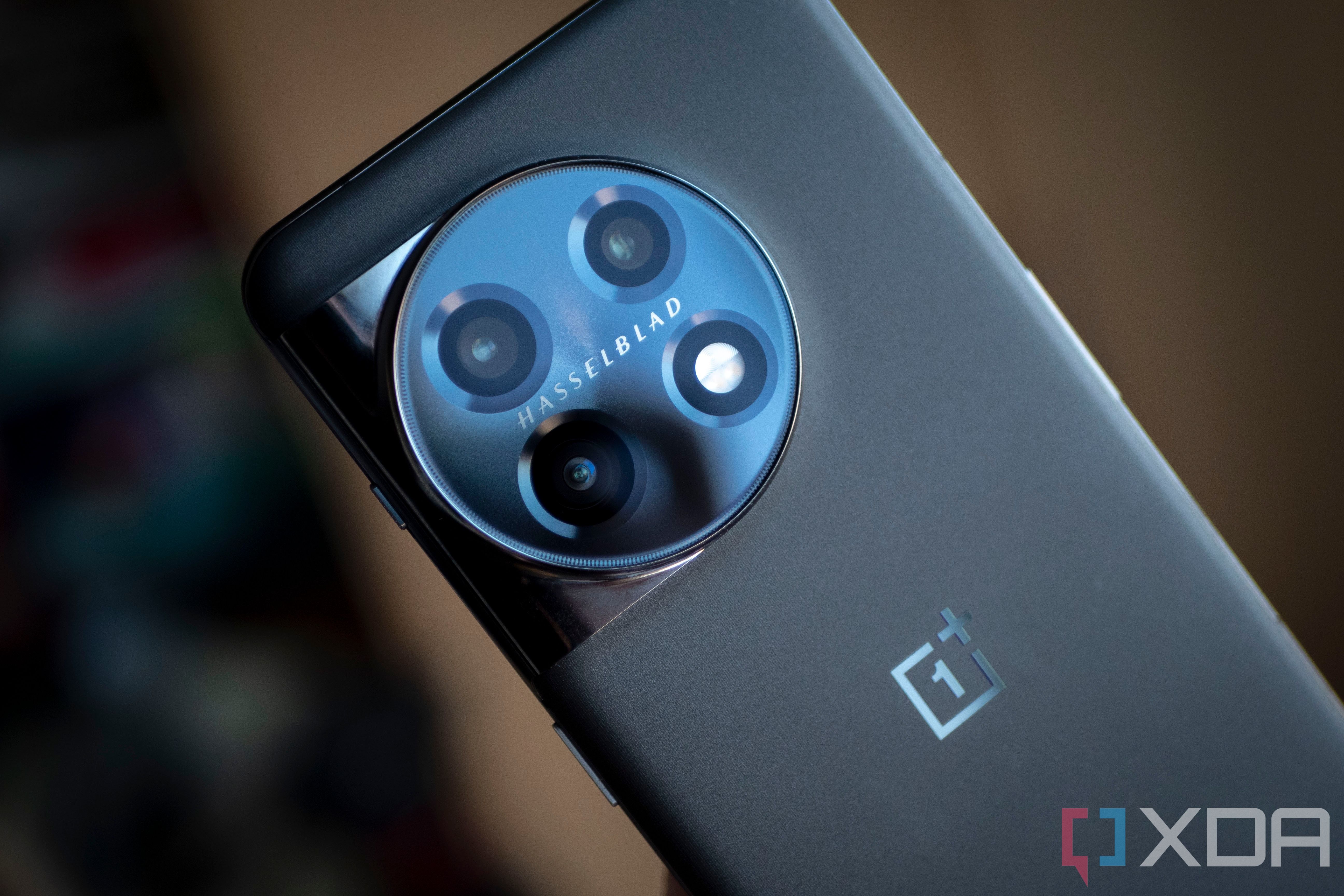 If you haven't been keeping score, I have the OnePlus 11 winning in processor performance, battery life, and charging speeds. But the Pixel 7 Pro has an overall better camera system, particularly with zoom, and it has wireless charging and more water resistance.
As for software, I already explained the strengths of each. I like the Pixel's intelligent touches, including the best-in-class voice typing, but I think OxygenOS is better for multitasking and is just a beat faster at doing everything. You might have to decide what you value more.
Ultimately, both phones are excellent, and if I'm being honest, a better bang-for-buck value than the $999 Samsung Galaxy S23+. If I must pick one, I'd have to pick the Pixel 7 Pro because I snap long-zoom street photography often. Your choice may differ.
(Visited 8 times, 1 visits today)