Samsung explains what a screen defect is and how it is not a defect.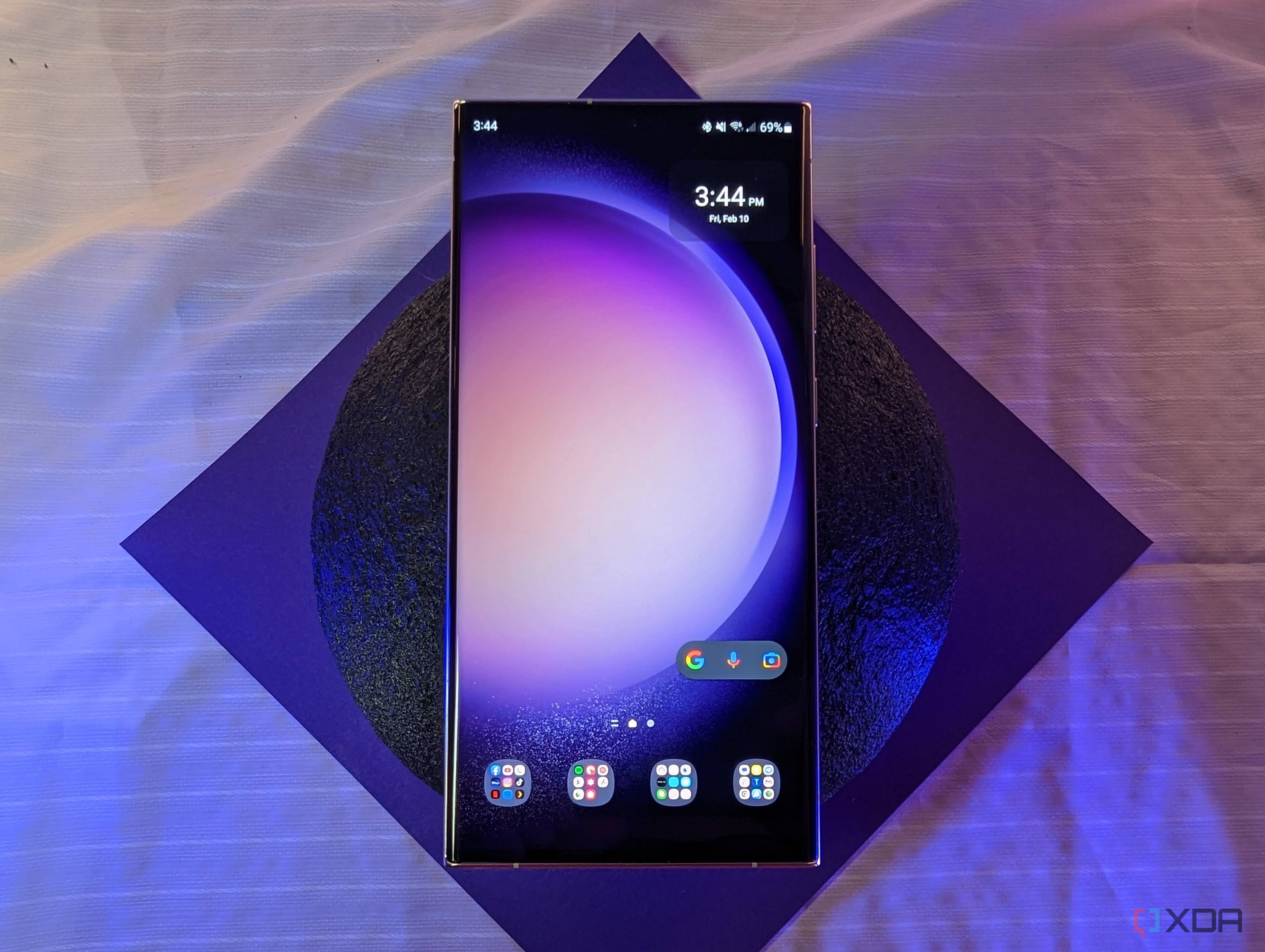 It wouldn't be a proper major release for smartphones without some issues surfacing online. Apparently, some users are experiencing some problems with the Samsung Galaxy S23 Ultra phones, especially when it comes to the lower right corner of the screen. If you look long and hard, some users report a slight defect under the glass, which, as you might expect, is cause for some concern, given the steep price of the smartphone. Now, Samsung has officially shed light on the "problem", in an effort to calm the public's mind.
According to the Samsung UK Twitter account, users may be able to see a small blemish in the lower right corner of the screen if a "strong light" appears in the area. The company clarified that this is not a defect in the phone or the screen panel, and instead, it explained that the defect is a result of the lamination process that the company uses for its screens, which connects multiple layers together to prevent debris or liquids from entering. Unfortunately, as a result, it leaves a blemish that appears to be "squeezed / compressed", but the company has assured customers that it is not a defect in the product.
While it is comforting to know that this defect is not a defect, of course some may not be satisfied with this answer, especially considering that this phone costs more than $1,000. But for the most part, not much can be done, unless you intend to trade in your device to find one without the tag. Let us know if you own a Samsung Galaxy S23 Ultra and if you can see this on your unit in the comments below.
---
source: Samsung UK (Twitter)
via: PhoneArena
(Visited 22 times, 1 visits today)