It's safe to say that I'm not short of options for playing games. I have a gaming PC, a PS5, an Xbox Series S, and a Nintendo Switch, none of which have gotten the kind of attention my 16-year-old Alan in his late 30s was screaming about giving them.
So why on earth did I just pull the trigger on the Steam Deck?
That's a good question, and I hope the answer isn't a "doomed attempt to recapture the old gaming experience"…
The price is right
The most obvious answer to that question is "because the Steam Deck just got its first-ever price cut."
This is a bit disingenuous, though. Because I have a new, shiny love (a familiar path to a career in tech writing), I planned on getting one eventually anyway, and that would have been in a couple of weeks.
Without going into the boring details, the UK tax year ends in April, which means I'm going to pay myself a small bonus, thanks to setting aside more money to foot the bill than I have to.
Some of that money is written on Steam Deck. So what's the harm in being a little early when it saves me 10% on my normal MSRP? That's just financial wisdom.
Well kind of. That's what I tell myself anyway.
moving in …
Different kind of games
I would conservatively estimate that 90% of my computer gaming time is spent on Hunt Showdown. He. She It appears to be working on the Steam Deck nowbut I wouldn't play it there – I don't want to bulk up my KDA any further by holding myself back with a small screen and gamepad controls.
No, the Steam Deck seems to outpace the games you can enjoy thanks to the Quick Resume feature. And that seems like a great way to handle long-running games when I only have a few minutes here and there. I've heard that the Persona series—something I've never tried, but always wanted to—is particularly good for this.
Another game I might finally get to play right? Ace Attorney Records. I absolutely loved the Phoneix Wright games on the Nintendo DS, but I couldn't get into the latest game on Steam because…well, who wants to sit at a desk reading what's essentially an interactive graphic novel on a screen?
If nothing else, this will complete on the Steam Deck.
way to handle backlog
Like all gamers of a certain age who have a job and other responsibilities, my gaming backlog has become insurmountable. The Steam Deck isn't going to fix that, but it should at least mean I can make more of an impact with it.
This is partly due to the design of the Steam Deck – being able to play two levels in bed, or while my partner is watching TV can be a real help.
It's also because of the ridiculous size of my Steam library. Dozens of humble packages have seen it happen — not to mention the ability to stream titles via Game Pass. I will have plenty to choose from among the best PC games…
I still like to tinker (but in a less daring way)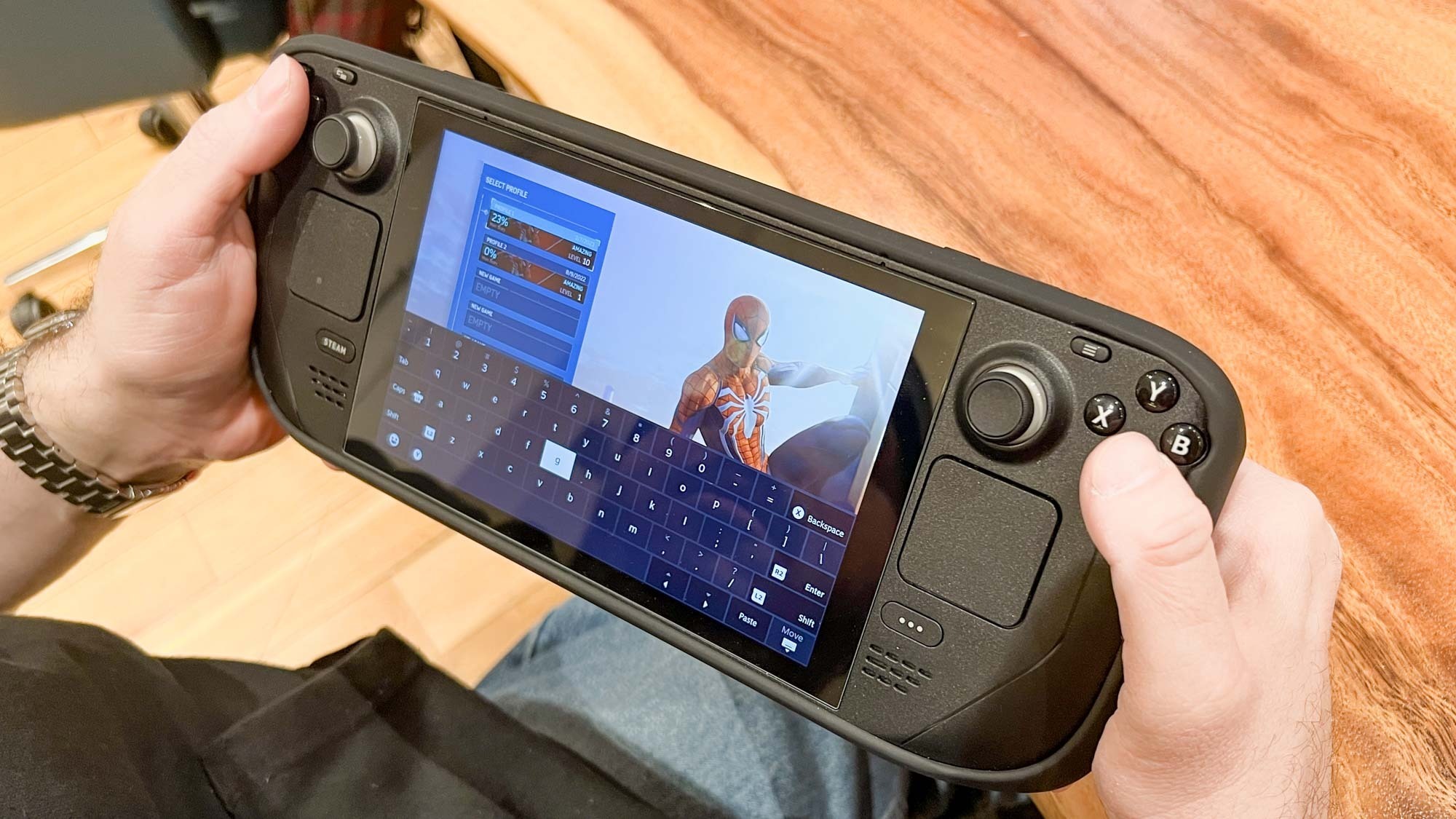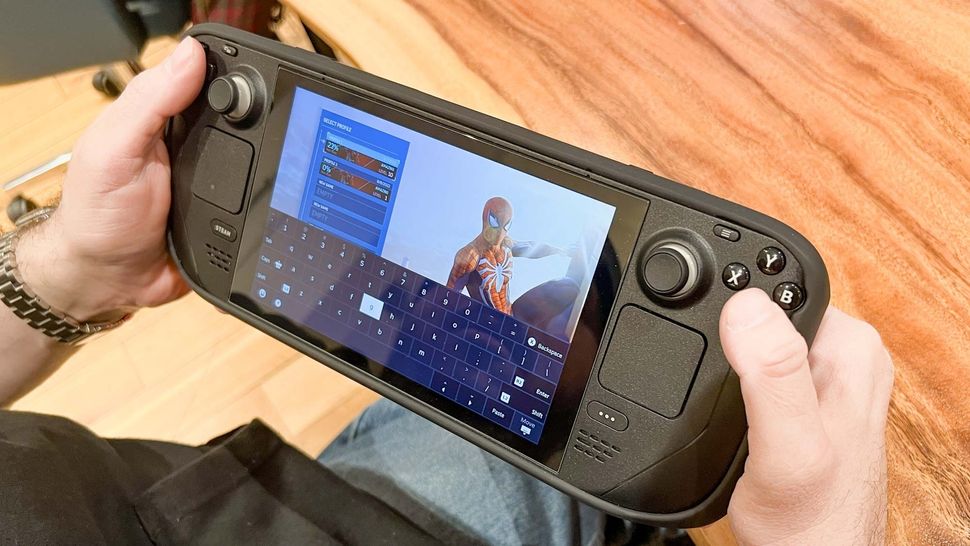 In the late 90's and early 2000's I loved messing around with hardware. It's the mentality that's got me trying dozens of drivers to get a cheap, discontinued Voodoo 5 5500 GPU working with newer games, and what's seen me get a few seconds of electricity running through my body while trying to fix my broken PS2 DVD drive (you can) still I see bumps on my finger when the weather warms).
Nowadays, I don't have the time or patience for that, but Steam Deck seems to scratch that itch in a more contained way. From installing Windows and emulators, to upgrading the onboard storage and tweaking settings via something like Decky Loader, it's enough to keep me interested without becoming a time cruncher.
The case against Steam Deck
But I fully understand that this is a purchase that could backfire and find itself gathering dust within a few months.
As a freelancer, I haven't struggled with an hour-long commute in five years which clearly limits its usefulness, even if battery life isn't all that. That was the honeymoon period of Mario + Rapids Switch addiction, after all.
The last model isn't very good either. Nintendo DS aside, my experience with mobile devices has been disappointing: the 3DS, PSP, and Vita all failed to hold my attention in the long run. I'm even I took a chance on PlayDate, which will be sold to recoup some of the cost of the Steam Deck. For me, the lack of a backlight killed what was otherwise a unique and flashy hand.
Maybe I'll find other Steam Deck rejection reasons in a few months. I won't be the first, as readers of Tom's Guide know all too well.
I hope not. 16-year-old Alan will be glad the package arrives in two weeks. For his sake, I'll give her a fair blow of the whip.
(Visited 7 times, 1 visits today)