When Apple unveiled its first pair of AirPods in 2016, little did we know that they would go on to shape the true wireless earbuds market. The all-white design may not be for everyone, but once competing headphone makers began to see its popularity, many took to imitating the AirPods' iconic drop stem shape and slim rectangular charging case design. Some have even figured out how to create smaller, sturdier, and sleeker AirPods replacements.
While the design is an important part of the appeal of Apple's AirPods, other factors have also contributed to their massive success. Innovative technology like the first implementation of groundbreaking features like Ear Tip Fit Test and spatial audio, combined with a robust ecosystem, is what puts AirPods, and AirPods Pro 2 in particular, in a league of their own.
AirPods Pro 2 up the ante with adaptive sound modes, smarter controls, and more powerful specs. However, it is Apple's attention to detail and functionality that defines the AirPods Pro 2 as a true wireless pioneer and one of the best wireless earbuds money can buy.
If earphone models from Bose, Samsung, Sennheiser, or even Sony want to keep up with Apple's AirPods, they'll need to take a look at the five key areas below that continue to keep Apple's AirPods on top of the wireless earphone market.
1. Prioritize software over hardware
Hardware is central to the AirPods experience. It is Apple's intuitive H1 and H2 chips that allow seamless integration between AirPods and all iOS devices (iPhone and iPad) and Macs. At the same time, the hardware can't do anything without proper programming telling it what to do.
Apple is improving its software to easily communicate with the AirPods architecture. This is how they can bring new features to the Fold and extend the life of older models like the AirPods 2. Apple introduced many functional perks with iOS 14, including Auto Switch, Battery Notifications, Headphones Facilities for Audio Customization, and Spatial Audio. Dedicated spatial audio was introduced upon the arrival of the AirPods Pro 2 in 2022, and subsequently brought via iOS 16 to all first-generation AirPods Pro, AirPods 3, and Beats Fit Pro users.
As an expert who tests headphones for a living, I've encountered compromises in performance when makers of wireless earphones prefer hardware over software, and it's really infuriating.
2. Keep improving your signature design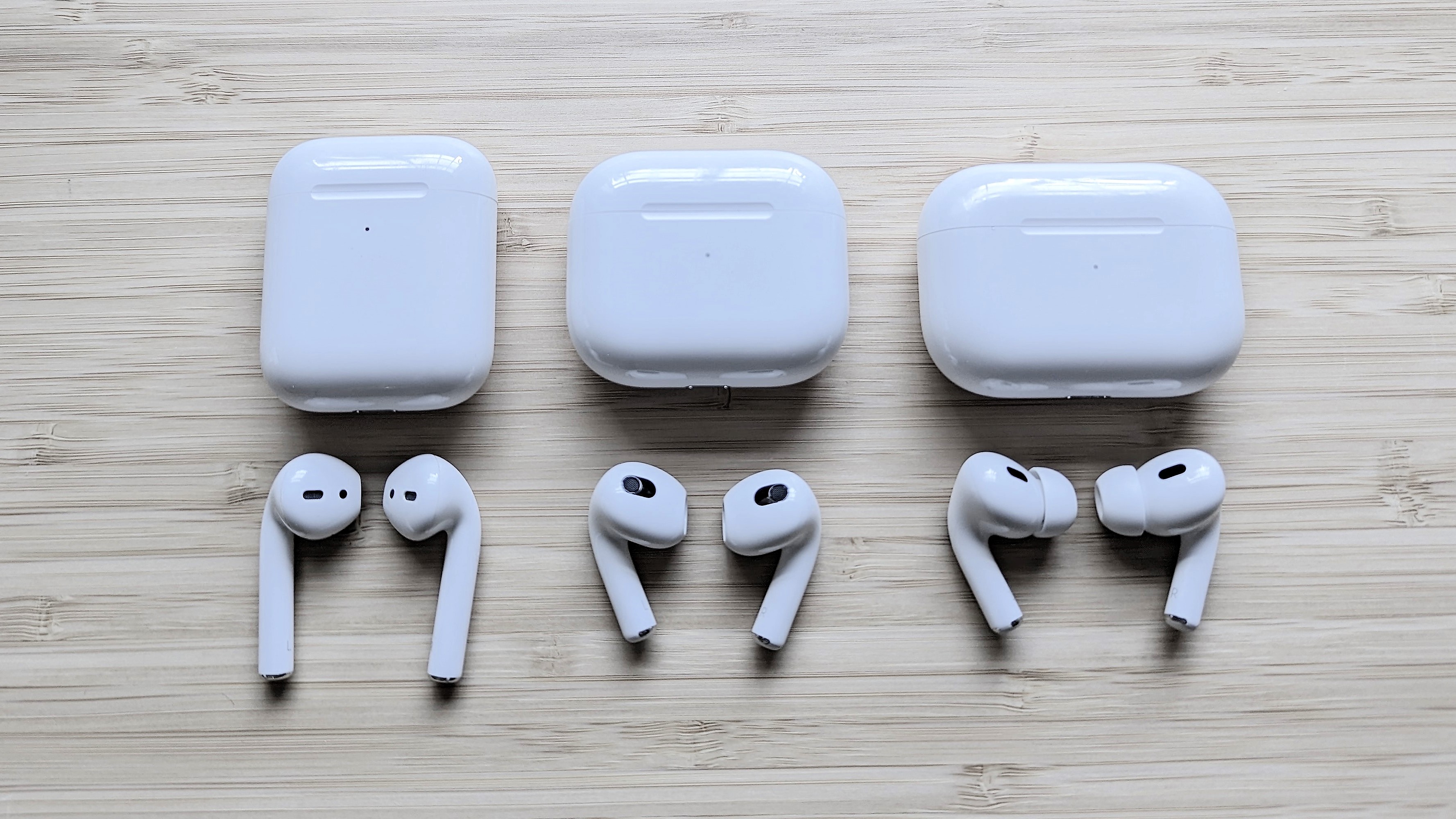 Despite rumors that a stemless design could arrive with the AirPods Pro 2, and even alternate colors, the white stem design looks like it's here to stay. And who can blame Apple for wanting to stick around? After all, the design of the AirPods will always be synonymous with kick-starting the true wireless earbuds market, no matter how attractive someone is.
However, each iteration of the AirPods has received noteworthy design changes. We've seen shorter stems and vents that relieve pressure in the ear when listening to music with noise cancellation enabled on in-ear AirPods Pro models. And the design of AirPods Pro fixes the issue of a secure fit on the standard, loose-fitting AirPods design.
The IPX4 rating that debuted on AirPods (3rd generation) and AirPods Pro provides a degree of protection for the models from excessive moisture and splashes, while AirPods 3 improves functionality with skin detection sensors for precise motion detection. The AirPods Pro 2 took things a step further and added touch volume controls, but kept the distinctive silhouette the same.
3. The right ear tip kit makes all the difference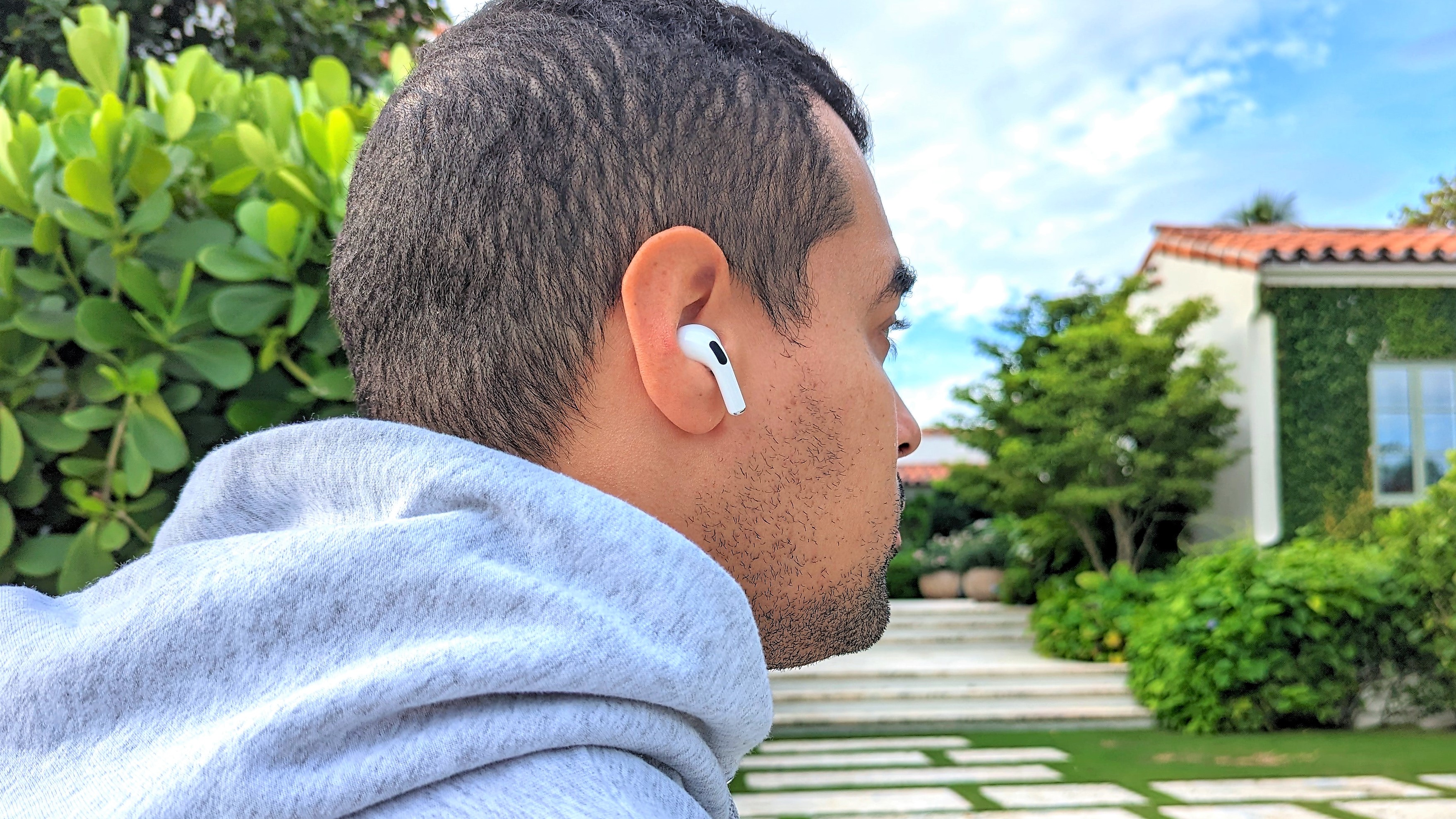 If the AirPods Pro 2 have shown me anything, it's that the all-new earbud combo can turn any pair of wireless earbuds into a commendable workout companion. Most earbud makers bundle their earbuds with the same silicone tips.
My running experience with the AirPods Pro 2 has been mostly positive because of the new tips. It forms a tighter seal than previous Apple tips. Slippage is reduced due to stronger sweat absorption. Moreover, Apple's ear tip fit test is still the most reliable option for optimal fit and sound quality.
These tips also improve usability. The correct tip size can create a firm grip around the duct making it much easier to access the AirPods Pro 2's force sensors and touch volume controls. A precarious fit will cause the buds to fall off when pressing on the stems, which was common with the original AirPods Pro.
4. Give your charging case a little more trick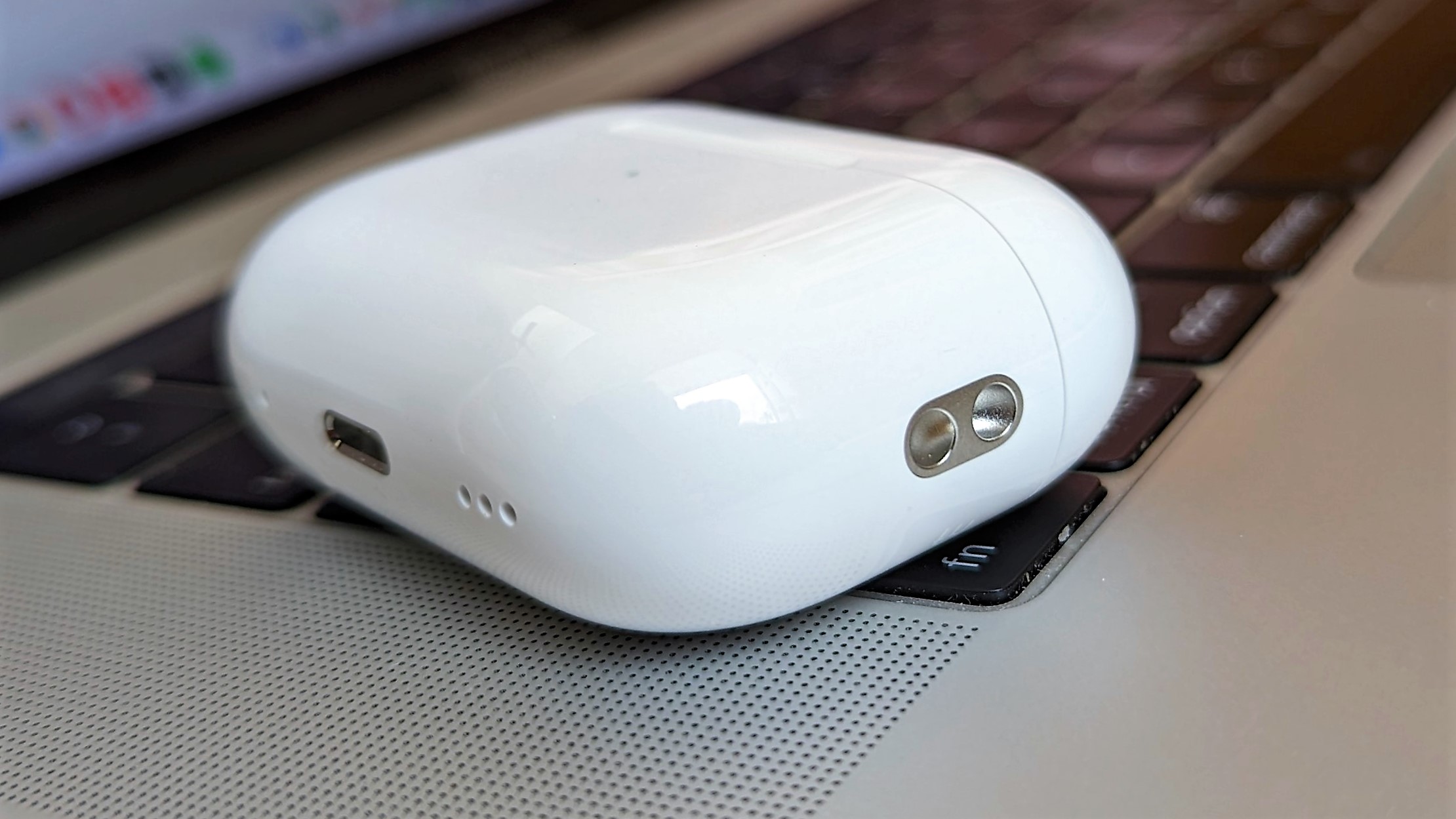 Apple's design ingenuity is on display brilliantly in the AirPods Pro 2 charging case. Little extras like a lanyard hole and IPX4 water resistance (a first in the series) aren't taken for granted. MagSafe charging is also a plus for wireless charging enthusiasts.
However, Find My (AirPods) support is the real game changer. Of course, most of the true wireless competitors come with their own Find My Buds mode, which uses Bluetooth or GPS to locate lost buds. But do they have a built-in speaker to hear and locate them faster? My point exactly.
Samsung has done some unique things with its Galaxy Buds charging cases like reverse wireless charging with compatible smartphones or smartwatches. JLab flexed its creative muscle, too, by integrating a USB cable into its cases.
There is a lot of untapped potential for this accessory, and at the moment, it seems that only Apple is considering the charging case and the benefits it can bring.
5. Stop rushing your flagship models to market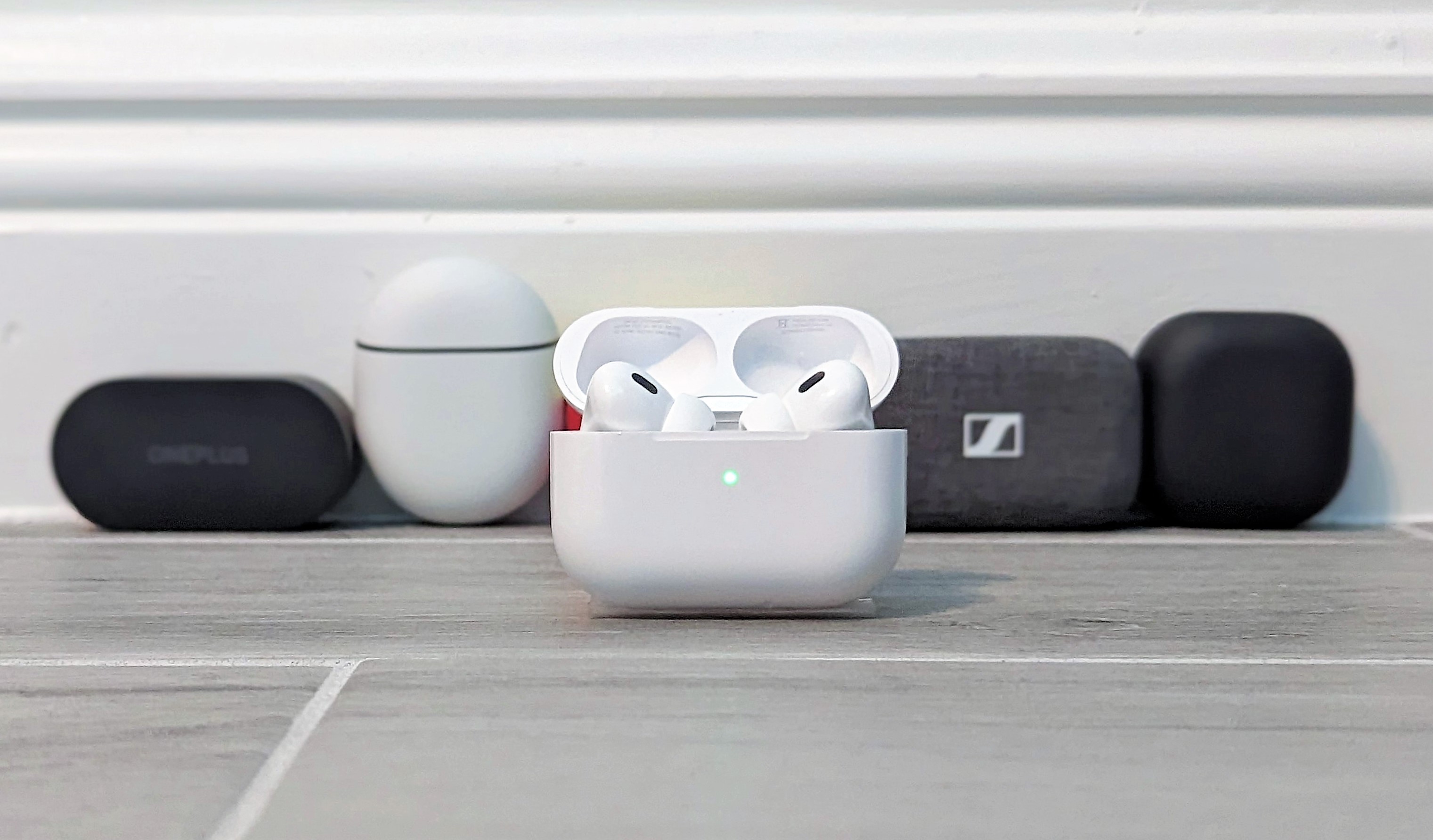 It's an unpopular opinion, but Apple didn't need to release the AirPods Pro 2 just yet. The first generation shoots were really great. They remained a top seller during their three-year run, and continue to attract new consumers with each software update.
The point I make is that Apple took its time launching the AirPods Pro 2. You could say that this was by default due to the COVID-19 pandemic and supply chain issues. However, had Apple met the expected two-year release window, most people would still have complained about the wait, especially when other brands were rushing to bring new models to market.
Fortunately, Apple hasn't fallen under peer pressure because the quick jobs some competitors have done have practically backfired. Jabra is a good example of this. At some point, they set the standard for craftsmanship and performance on wireless earphones with the five-star Jabra Elite Active 75t. Instead of perfecting perfection, they completely revamped their true wireless lineup and didn't release one, however five models in one year. The flagship Elite 7 Pro was a solid version, though it shares the same downgraded design as some of its lower-priced siblings. Additionally, there were a few features that separated all five Elite models.
Anker has also bombarded retailers with several pairs of wireless earbuds in the past few months, making it confusing for consumers to decide which brand's flagship option to choose. Flooding the market with multiple models with the same packaging and pricing has only added to consumer confusion.
Case in point, the AirPods Pro 2 are proof that patience and persistence can lead to an excellent product that resonates with all types of consumers. It's still one of the best wireless earbuds on the market right now, and the five points above will help anyone understand why.
More Tom's guide
(Visited 8 times, 1 visits today)