The Google Pixel 7a was unveiled at Google I/O 2023, and in many ways it resembles the company's flagship smartphones. At an affordable price, retailing for just $500, the Pixel 7a is a great option for people who want a high-quality smartphone at a reasonable price. With the best smartphones becoming more expensive, reaching prices in excess of a thousand dollars, the Pixel 7a is a healthy departure from that trend. But does it have all the same features as those flagship phones, including a SIM card slot or eSIM support?
Does the Google Pixel 7a have a SIM or eSIM card slot?
Google Pixel 7a offers dual SIM support with a single Nano SIM slot and an eSIM connection. This means you have the option to either use the physical Nano SIM slot on the Pixel 7a or download an eSIM. If you want to have two cellular plans active at the same time, this is supported by two SIM cards on the Pixel 7a. However, the phone only supports one eSIM at a time, so at least one of the two lines must be connected through a physical SIM. Google says eSIM features depend on the carrier, so check with your cellular service provider if you're having issues with the setup process.
Both the physical SIM card slot and the eSIM connection support 5G Sub 6GHz and mmWave 5G bandwidth. Google Pixel 7a supports 5G Sub 6GHz on the following supported bands: n1, n2, n3, n5, n7, n8, n12, n20, n25, n28, n38, n40, n41, n66, n75, n76, n77, n78. It supports mmWave 5G connectivity on the n260 and n262 bands. If the phone were to revert to LTE speeds, it could do so on the B1, B2, B3, B4, B5, B7, B8, B12, B13, B14, B17, B20, B25, B26, B28, B29, B30, B38, and B40 bands. and B41, B48, B66 and B71.
It should be noted that the cellular connectivity options on the Google Pixel 7a vary based on the model purchased, which will depend on your region. The three Google Pixel 7a models are the GWKK3, GHL1X, and G0DZQ. As mentioned earlier, this will also depend on your carrier's plan and your carrier's support in your area.
What is the difference between a SIM card and an eSIM?
If you have used a smartphone before, you have probably come across a SIM card at some point before. They are small cards that identify your phone number and connect your smartphone to a cellular network. Traditionally, this has been done through physical cards, although they have gotten smaller over the years.
Recently, there has been a push to eSIM, which is a digital version of a conventional SIM card. With an eSIM, you don't need to insert a physical SIM card into your phone to connect to a network. Alternatively, your smartphone's eSIM can be connected to a carrier directly through an app or website, without having to go into the carrier's store. There are advantages to using both a SIM card and an eSIM, so smartphones that offer both have the most flexibility.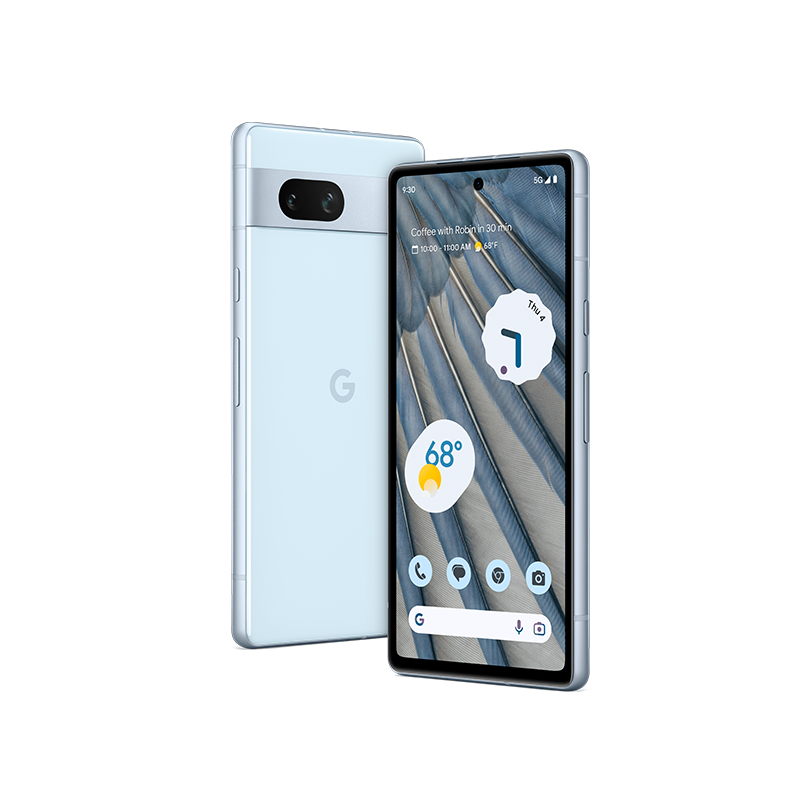 Google Pixel 7a
Mid range phone
$449 $499 Save $50
Google's latest mid-range brings several improvements over last year's model, making it a great budget option. The Pixel 7a packs a flagship Tensor G2 chip, main cameras, an improved 90Hz display, more RAM, better durability, and support for wireless charging.
(Visited 6 times, 1 visits today)