Google's $1,800 Pixel Fold will soon hit shelves to go head-to-head with Samsung's foldables in the US, and it's much more expensive than Google's other Pixel phones, but there's a lot to like about it. It's a book-shaped foldable device that transforms from a small 5.8-inch smartphone into a tiny 7.6-inch tablet. It basically packs two OLED panels — a plain flat screen on the outside with a foldable panel on the inside — and a host of other powerful internals, including Google's internal Tensor G2 chip.
All the powerful internals are likely to drain the Pixel Fold's 4,821mAh battery pretty quickly, so does it support wireless charging to let you charge the battery easily instead of cable all the time? Well, the simple answer is yes. The Pixel Fold supports wireless charging, and you can use any Qi-compatible wireless charger to charge its battery.
Google Pixel Fold battery and charging speeds
Google's new Pixel Fold, as I mentioned earlier, houses a 4,821mAh battery, which according to Google is rated to deliver all-day battery life. We haven't run it through its paces here yet, so I can't fully comment on these claims. However, what I can say is that it supports both wired and wireless charging. You can either connect it to a USB PD charger via a USB-C cable or place it on a wireless charging pad or stand to charge it easily without fiddling with any cables.
In terms of charging speeds, the Pixel Fold tops out at 21W wired and 7.5W wireless charging speeds. Google doesn't include any charger in the box, which means you'll have to buy a separate charger, whether it's a wired or wireless charger. The fact that it doesn't come with a charger isn't necessarily a surprise, so I wouldn't let it influence a purchase decision. I'm glad it supports both wired and wireless charging, albeit slower.
In short, Google's new Pixel Fold supports both wired and wireless charging. You can use either of them to charge your device depending on what you have at your disposal, but keep in mind that it will charge relatively faster when connected to a USB PD charger versus using a wireless charger. If this sounds like something you're willing to put up with, I recommend you hit the link below to buy it now or stop by and view our roundup of the best Pixel Fold deals to see if you can save some money on your purchase. If not, you can explore my roundup of the best phones to see if something else catches your eye.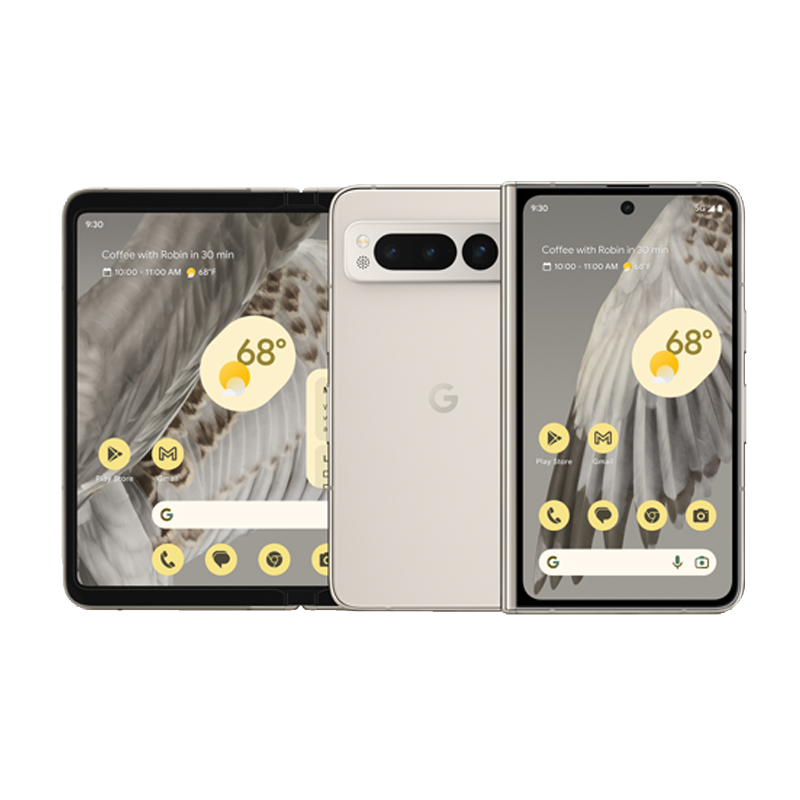 Google Pixel Fold
The Google Pixel Fold is a feature-rich device with a compact form factor, flagship hardware, great cameras, and a great software experience.
(Visited 5 times, 1 visits today)