Motorola's latest foldable phone, the Motorola Razr+, has the potential to be one of the best foldable smartphones in 2023 for many reasons. It's got a wide, sturdy cover display, it's still fairly thin, and it has serviceable battery life. But like so many of today's modern smartphones, a simple question must be asked: What's in the box? While companies used to include all kinds of power adapters and accessories in the box — some of the best smartphones even came with cases back in the day — that's not the case in 2023. Now, smartphone boxes are small and don't include much you need to get up and running. Is the Razr+ any different?
What you get in the box Motorola Razr+
Besides your new smartphone, only two other accessories will be found in the box when you open the Motorola Razr+. The phone comes with a USB-C cable and SIM tool, which will come in handy if you're not using an eSIM yet. Motorola also offers some user guides and instruction manuals along with the Razr+, but that doesn't really matter. Notably, the smartphone does not come with any kind of power adapter or wall charger. Instead, you'll have to use a charger you already have, or you'll have to go out and buy a new charger for your Motorola Razr+.
Why the charger you use with your Razr+ matters
You'll likely have to go out and buy a power adapter to pair with the Motorola Razr+, because the phone has specific requirements for fast charging features. The Razr+ supports 30W fast charging through Motorola's TurboPower feature, but you'll need a compatible power adapter to take advantage of those speeds. Unless you specifically purchased a high-power plug adapter in the past, the USB-C wall adapters you've been lying around probably don't meet TurboPower's wattage requirements. As such, you may have to factor in the cost of the 30W power adapter when you purchase the Motorola Razr+.
Motorola also supports wireless charging on the Razr+, but similarly doesn't include a wireless charger in the box. This is common in the industry, but it still means you need to go out and buy another charger for your phone. Since the Razr+ only supports 5W wireless charging, you don't need to be picky when looking for a wireless charger to pair with your new smartphone. Most wireless chargers in 2023 meet or exceed the 5W specification, so you'll have no problem getting the fastest possible wireless charging from the Razr+.
If you have to go out and buy power adapters or other accessories for your Motorola Razr+, there are some affordable options and value you can find. We have compiled a list of the best accessories for Motorola Razr+ in 2023, and we will continue to update it as more accessories are released. The Razr+ from Motorola will hit shelves in the US starting June 23rd.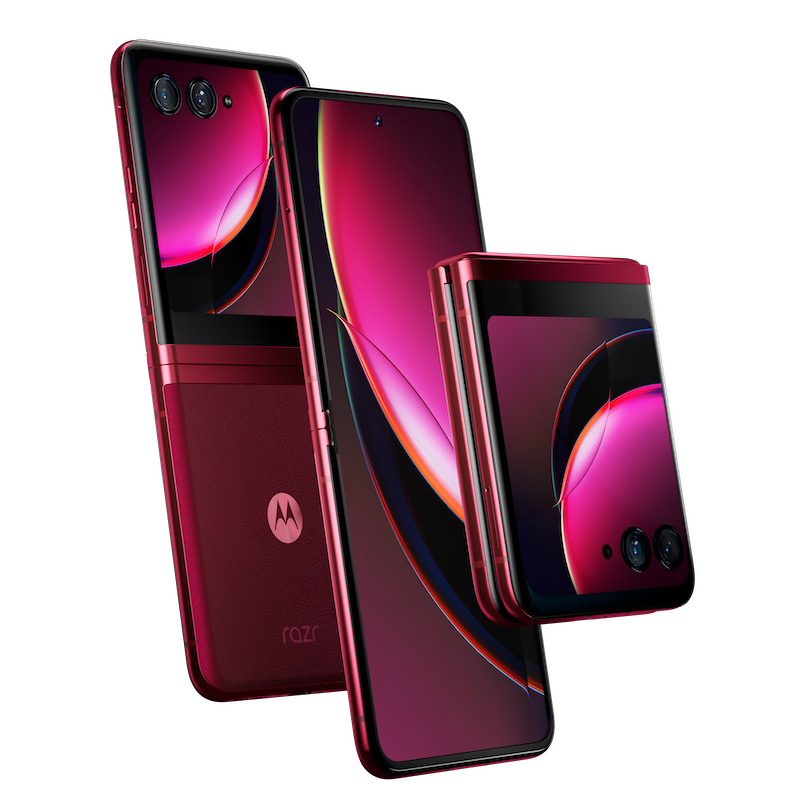 Moto Razr+ (2023)
The Moto Razr+ is a more premium version of the regular Moto Razr, with a relatively larger external display, Snapdragon 8+ Gen 1 chip, and more.
(Visited 4 times, 1 visits today)