Highlights
Baldur's Gate 3 has brought internet stardom to its voice actors, who didn't have significant recognition in the gaming world prior to the game.
Devora Wilde, Jennifer English, and Neil Newbon, have leveraged their online presence to engage with fans and promote the game, such as in the highly entertaining tabletop collaboration with High Rollers.
While doing my usual doom scrolling of social media, I stumbled upon a video with thousands of engagements from Devora Wilde, voice actress of Lae'zel, a much-maligned party member from Baldur's Gate 3. During the video, Wilde, in character, responded to allegations surrounding her treatment of Bing Bong, an imp the party befriended during their tabletop game with High Rollers. Then I took a step back and considered how absurdly popular Baldur's Gate 3 is: thousands of people are engaging with a tweet that references a snippet of a collaboration featuring the voice cast of a popular game. It's like three steps removed from the source material.
It didn't surprise me, though. More than any other game I've ever seen, Baldur's Gate 3 has been elevating its voice actors to internet stardom. There are famous video game voice actors out there: Troy Baker, Jennifer Hale, Steve Blum, Laura Bailey, to name but a few. However, a key difference between these big names and the cast of Baldur's Gate 3 is that they had to perform tons of roles before becoming household names in the gaming world.
That isn't the case with Baldur's Gate 3. Barring the obvious exception of Matthew Mercer, these voice actors, while experienced in various thespian exploits, didn't have significant recognition in the video game community, but through Baldur's Gate and their savvy internet appearances around it, they've shot to online fame at an unprecedented rate.
Wilde, Jennifer English (Shadowheart) and Neil Newbon (Astarion) have been particularly prolific in their media appearances, giving interviews to various outlets and YouTubers. As English is not on Twitter, her online presence has been aided by her girlfriend Aliona Baranova, who was Baldur's Gate 3's Performance Director. The couple's stream of their Baldur's Gate 3 playthrough has been an absolute blast.
RELATED: The Owlbear-Dog Bromance In Baldur's Gate 3 Is Just What I Need In Life
Another driver of this popularity is how willing the cast is to make content in-character. Like that video from Wilde, there have been plenty of short snippets of each actor in character saying something or other, often to hilarious effect. The aforementioned collaboration between Larian and High Rollers seemed an obvious choice, and sure enough, we got hours of joy out of it.
Larian has been wholeheartedly supporting its cast. With the studio's blessing, Baldur's Gate 3's voice talent has become the public face of the game. It's a smart thing, too. In a party-based RPG like Baldur's Gate 3 where you become deeply attached to the characters, it only makes sense from a marketing perspective to place the people that best represent these characters at the forefront of your game's promotion. Through this, fans can become attached to the (utterly charming) people behind these characters, feeding the game's marketing machine.
It's a shame this strategy wasn't utilised in the past. I couldn't tell you the voice actors of some of my favourite characters in gaming. I love Mass Effect and Dragon Age, but if you asked me who voice-acted Morrigan (Claudia Black) or Liara T'Soni (Ali Hills) then I wouldn't have known without Googling it.
Obviously, Larian isn't wholly responsible for this, these voice actors have done an excellent job lengthening their popularity through engagement and content. But it's been fascinating to see the studio place its cast at the forefront of the marketing for Baldur's Gate 3. It seems an obvious move for thegenre, but we've seen it so rarely in gaming over the years.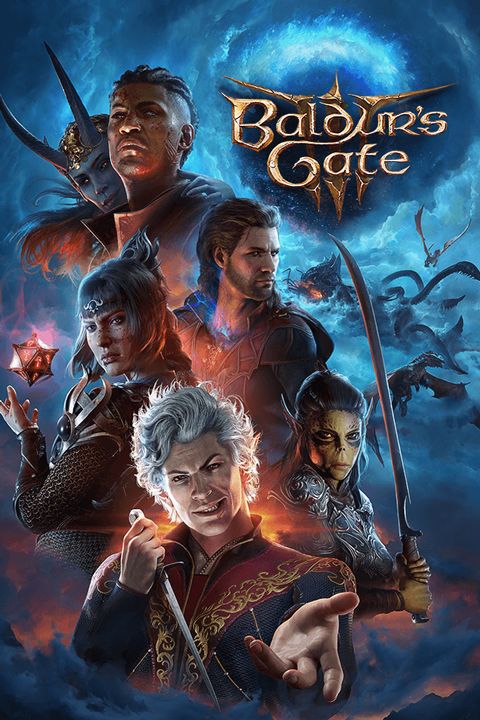 Baldur's Gate 3
Franchise

Baldur's Gate

Platform(s)

PC, Stadia, macOS, PS5, Xbox Series X|S

Released

August 3, 2023

Developer(s)

Larian Studios

Publisher(s)

Larian Studios

Genre(s)

RPG

Multiplayer

Local Co-Op, Online Co-Op

ESRB

M for Mature: Blood and Gore, Partial Nudity, Sexual Content, Strong Language, Violence
(Visited 4 times, 1 visits today)