Refresh
Today's event is largely about hardware, but we're expecting at least some software news — specifically, Android 14. Usually, Google's big Android update for the year is out by now, at least for current Pixel phones, but a planned September launch was reportedly delayed. Now, all signs point to Android 14 coming out today, as part of the Pixel 8 launch.
Android 14 isn't a major overhaul of Google's phone software; rather, it sounds like a tune-up, with most of the enhancements focused on boosting privacy and customization. We're not sure how much depth Google will go in to today should Android 14 make its expected appearance, but our Android 14 guide has more details on what to expect once the update lands on your device.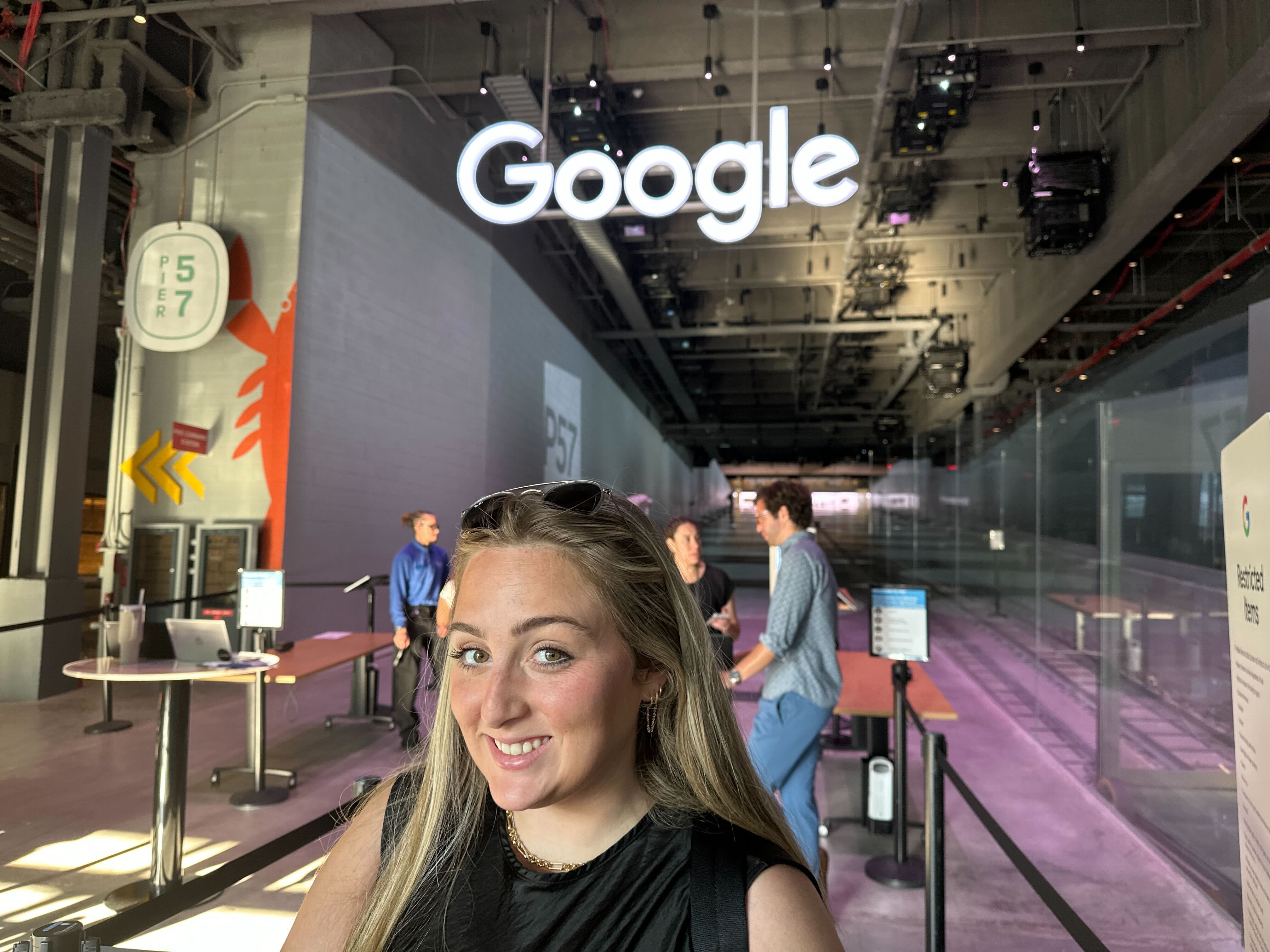 It's me, managing editor Philip Michaels, and I'm on hand to take you the rest of the way through Google's event, which starts in just about an hour as I type this.
That's not me in the photo, though. Rather, that's Kate Kozuch, one of several Tom's Guide staff members on hand at today's event, which is being held at Pier 57 on the west side of Manahattan. (Conveniently, that's just across the street from Google's New York headquarters, or so I'm told.)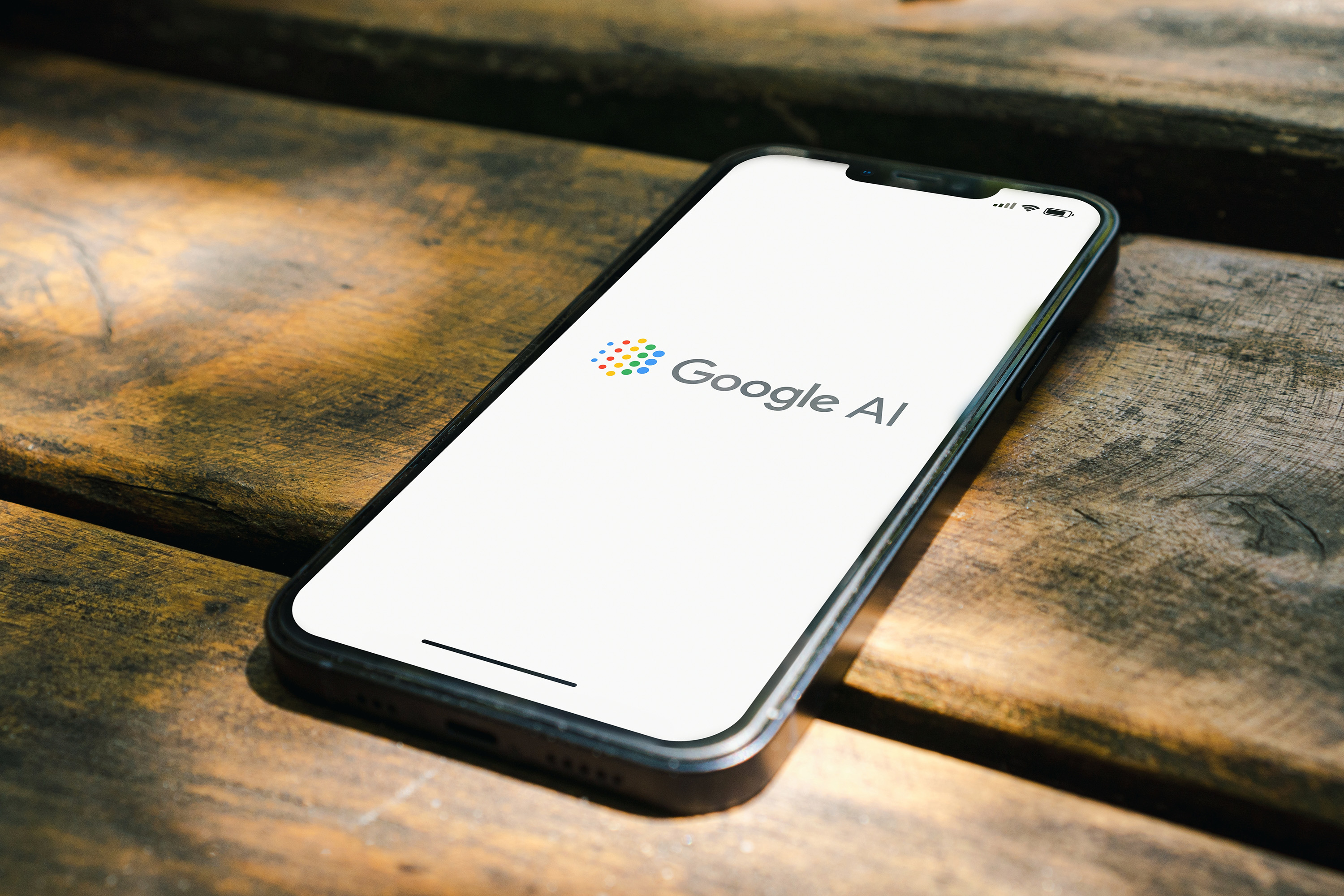 Generative AI is sure to play some part in today's proceedings although by how much, we can't say. Google made it obvious back at I/O in the summer that artificial intelligence is a priority going forward and is coming to just about every product Google currently offers. Our guess is that we'll hear about AI integration with Android 14 and perhaps a couple of special features unique to the Pixel devices. Whether that's limited to Pixel 8 and Pixel 8 Pro or rolled out to older devices remains to be seen.
One thing we have heard is there are a few neat AI tricks coming to the Pixel camera. Audio Eraser will apparently uses AI to detect unwelcome sound in captured footage while an official-looking promo video, uncovered by the prolific Google leaker Kamila Wojciechowska and published by 91mobiles, shows a family having their photo taken on a carousel ride, and typically not everyone is looking at their best. But the Pixel 8 takes a number of pictures, letting the user mix and match the faces from each snap to create the perfect single image.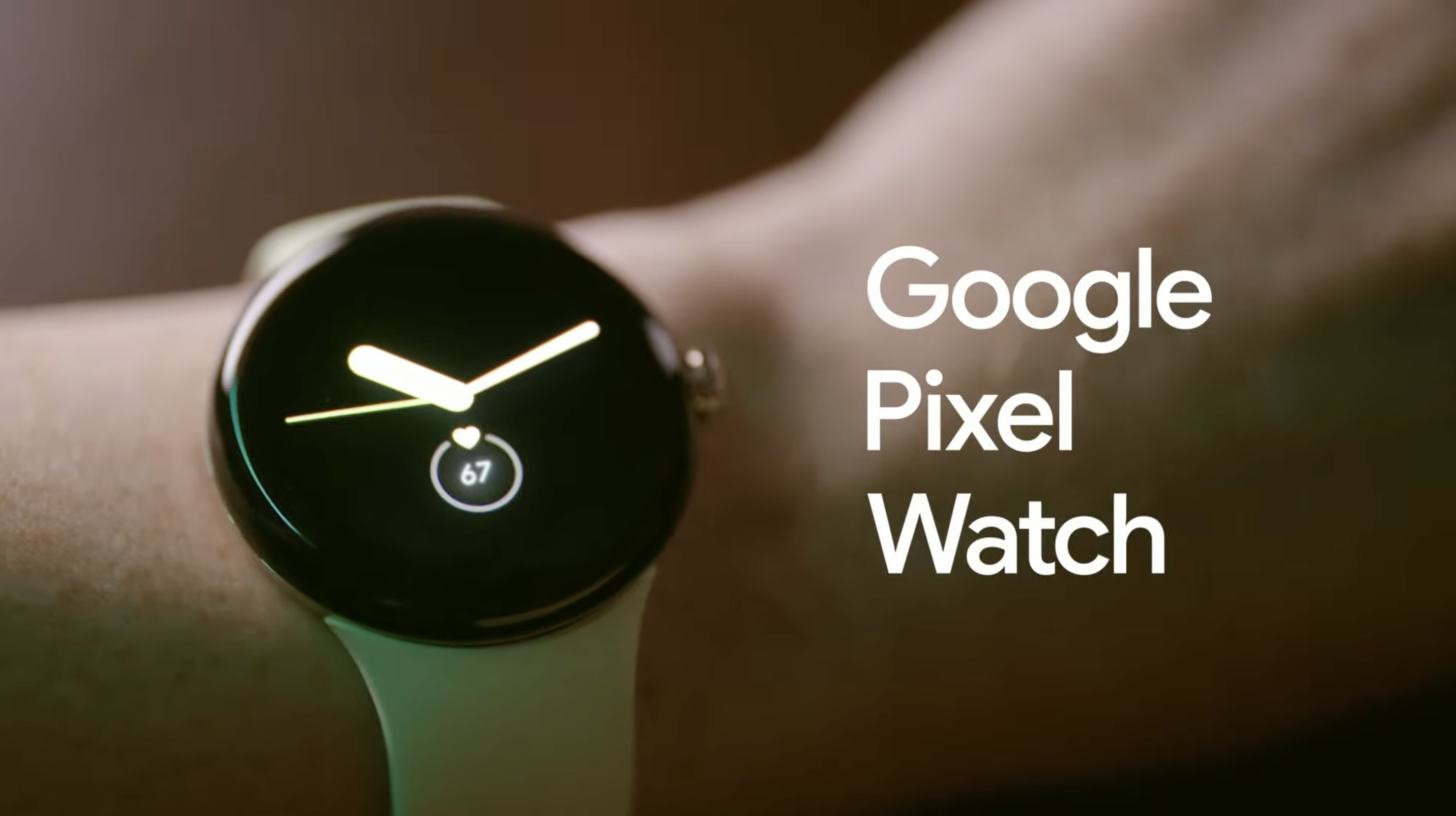 Let's zero in on the Pixel Watch 2 for just a second as Google's second-generation wearable is all-but-certain to make an appearance today. Since the original Google Pixel Watch is currently one of the best Android smartwatches and among the best smartwatches overall, we're sure the next one will be just as enticing. While the design is expected to be pretty much identical, Google is likely to upgrade the internals making it speedier and, hopefully, improving the battery life. 
A rumor from by 91mobiles suggests that the Pixel Watch 2 will receive several upgrades to health and fitness tracking. Fitness tracking should still be powered by Fitbit, but now it'll reportedly bring the Fitbit Sense 2's stress-detection feature to Pixel Watch 2.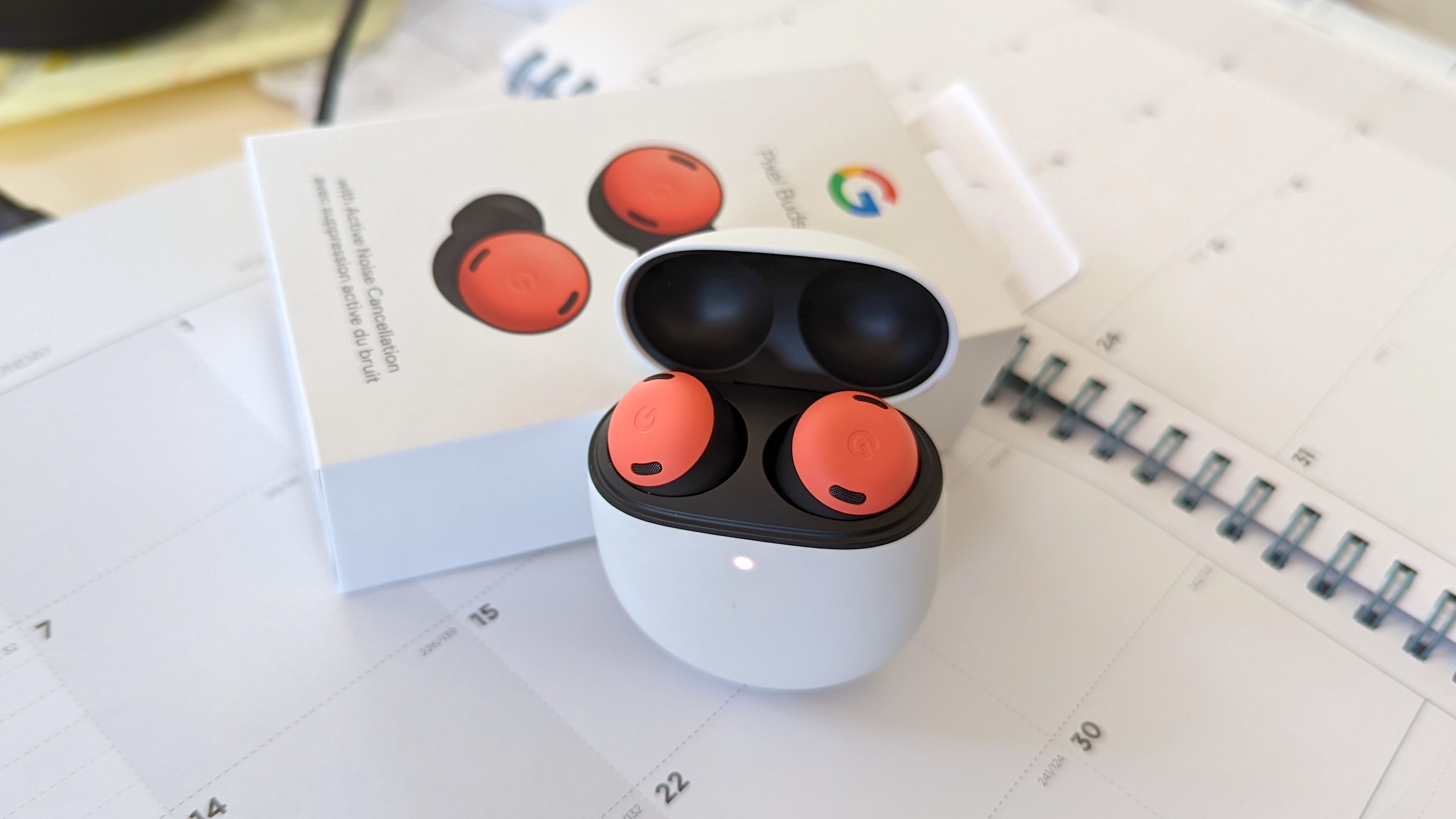 Anyone looking for new earbuds from Google may be happy to see rumors of alleged new Pixel Buds Pro models appearing at Made by Google today. But this could only be in the form of new colors.
The new claimed blue and white colorways will help users match the Pixel Buds Pro to a Pixel 8, but won't change anything about their functionality as far as we can see. The existing Pixel Buds Pro are just over a year old at this point, so it would not surprise us to see Google hold off on updating them fully for another 12 months or so.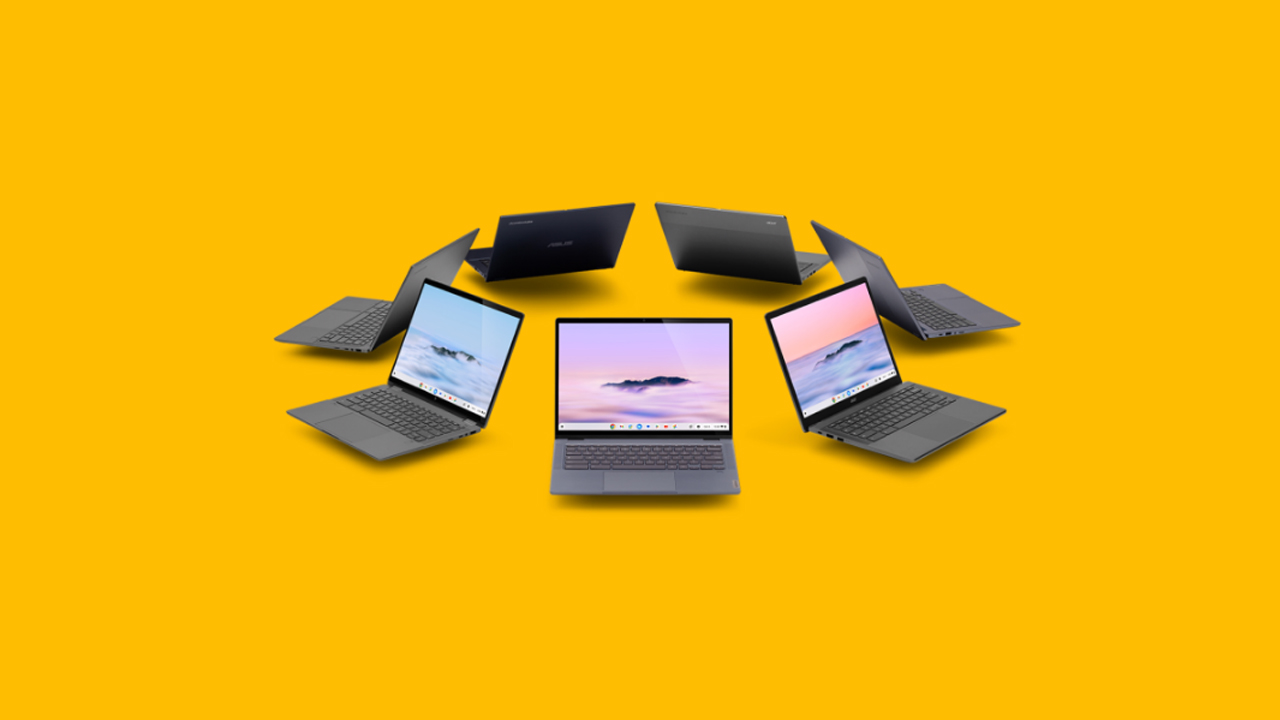 Elsewhere in Google World, a new type of Chromebook, the Chromebook Plus, has arrived, with brands like Asus and HP on board to build them.
Unlike the budget-oriented Chromebook, Chromebook Plus machines are designed to be better-specced, and offer AI features to help improve video calls, photo editing and no doubt more on top. We've not tried these laptops yet but we're fascinated to see if these Plus models can differentiate themselves properly from typical Chromebooks, and whether they can rival cheaper Windows-powered laptops or Android tablets and iPads.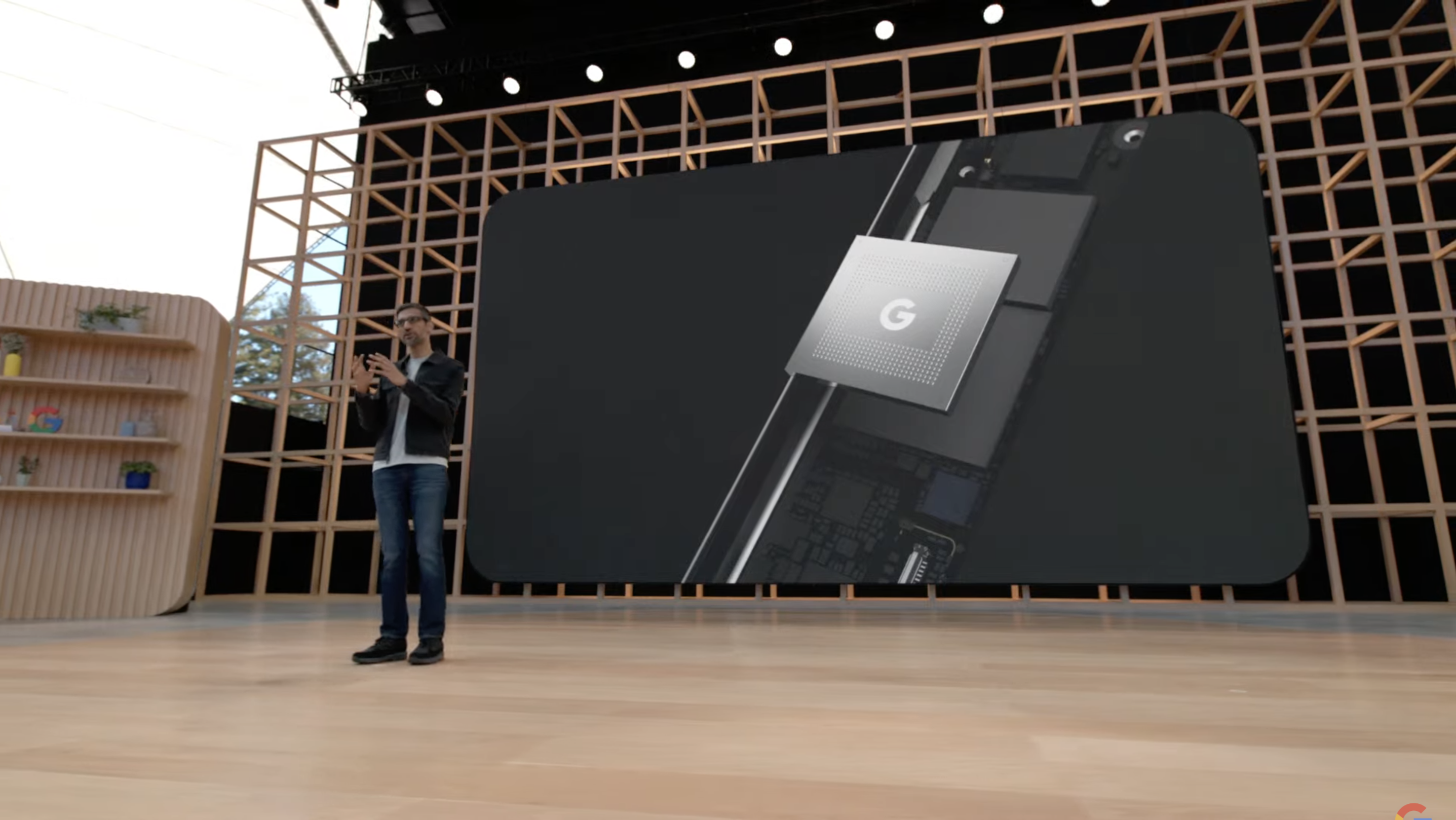 We will see a Tensor G3 chip power both the Pixel 8 and Pixel 8 Pro, the latest in Google's line of in-house-designed chips. While Google will no doubt be focusing on the AI and machine learning abilities of this chip, there are questions about its power.
Previous Tensor chips have been a little weak compared to similar chips from Apple or Qualcomm (supplier of most Android smartphone chips). Recent alleged benchmarks for the Tensor G3 suggest a big improvement since the Tensor G2 chip in the Pixel 7 series, but not enough of an increase to challenge the Apple A17 Pro in the iPhone 15 Pro or Snapdragon 8 Gen 2, it would seem.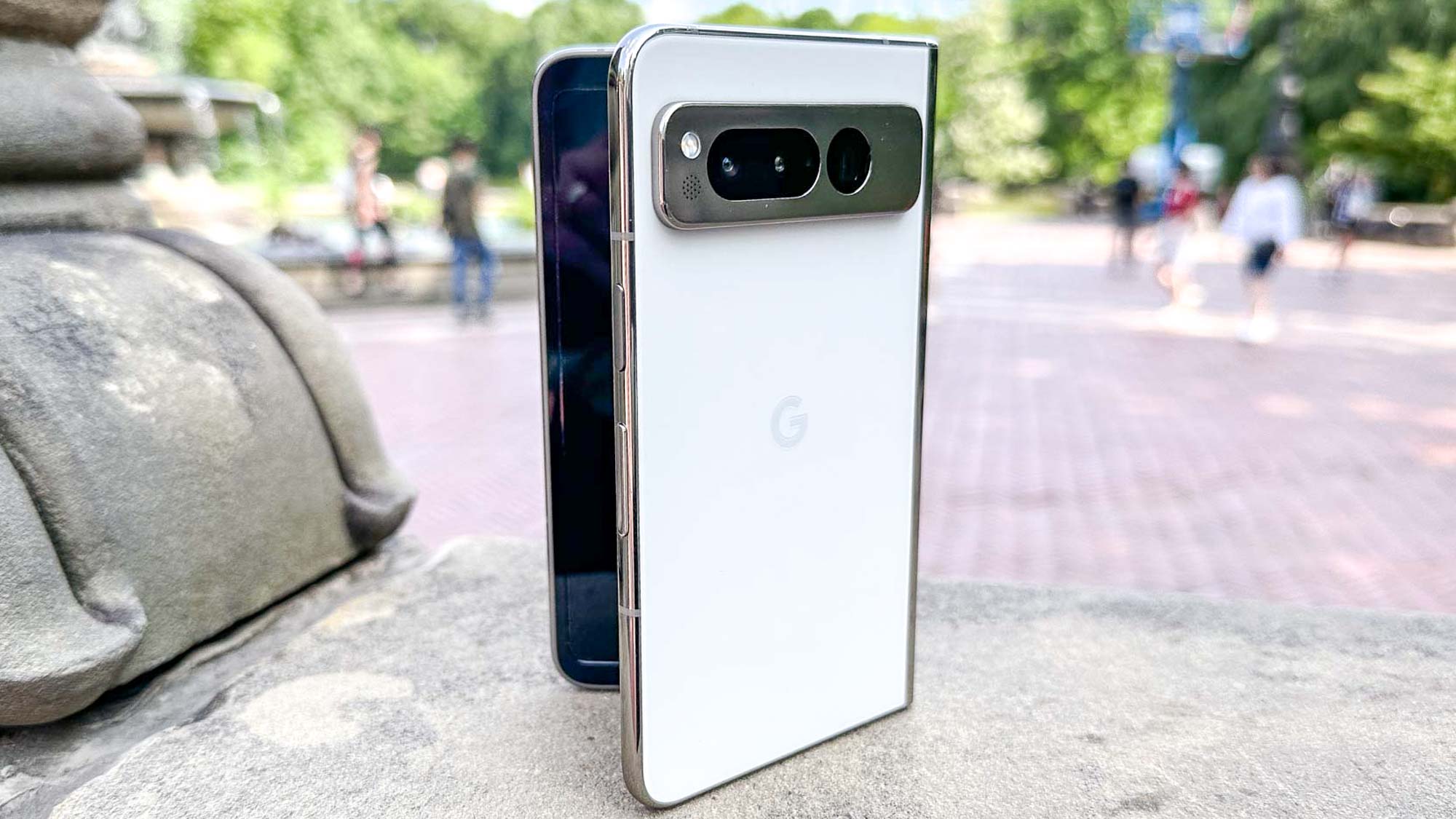 Google already has one folding phone on offer – the Pixel Fold – and while we're not expecting any foldable news to appear today, a sequel feels inevitable.
A follow-up is on the way, according to new rumors, but we aren't sure if it will be a Pixel Fold 2 or a new flip-style foldable, as Google's been rumored to be working on in the past, and that the company's own reps have hinted at. Either way, we're interested to see what Google's second attempt at a foldable, with all it's learned from the original Pixel Fold taken on board, will be like.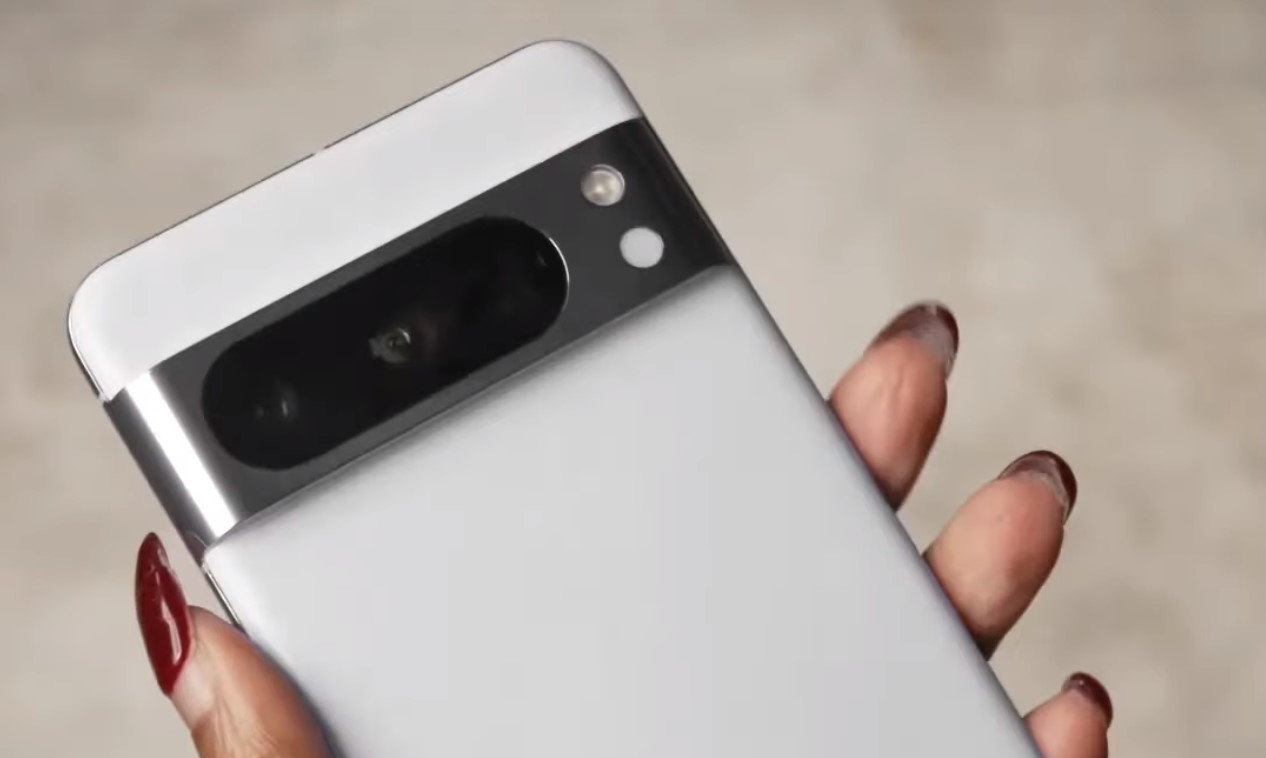 You've probably seen the Pixel 8 Pro renders that show the back of the phone with a new sensor just below the camera flash. According to rumors, that's a temperature sensor, and it has nothing to do with photography. Rather, it's meant to measure the heat of objects.
Here's a full report on what the temperature sensor on the Pixel 8 Pro is expected to do.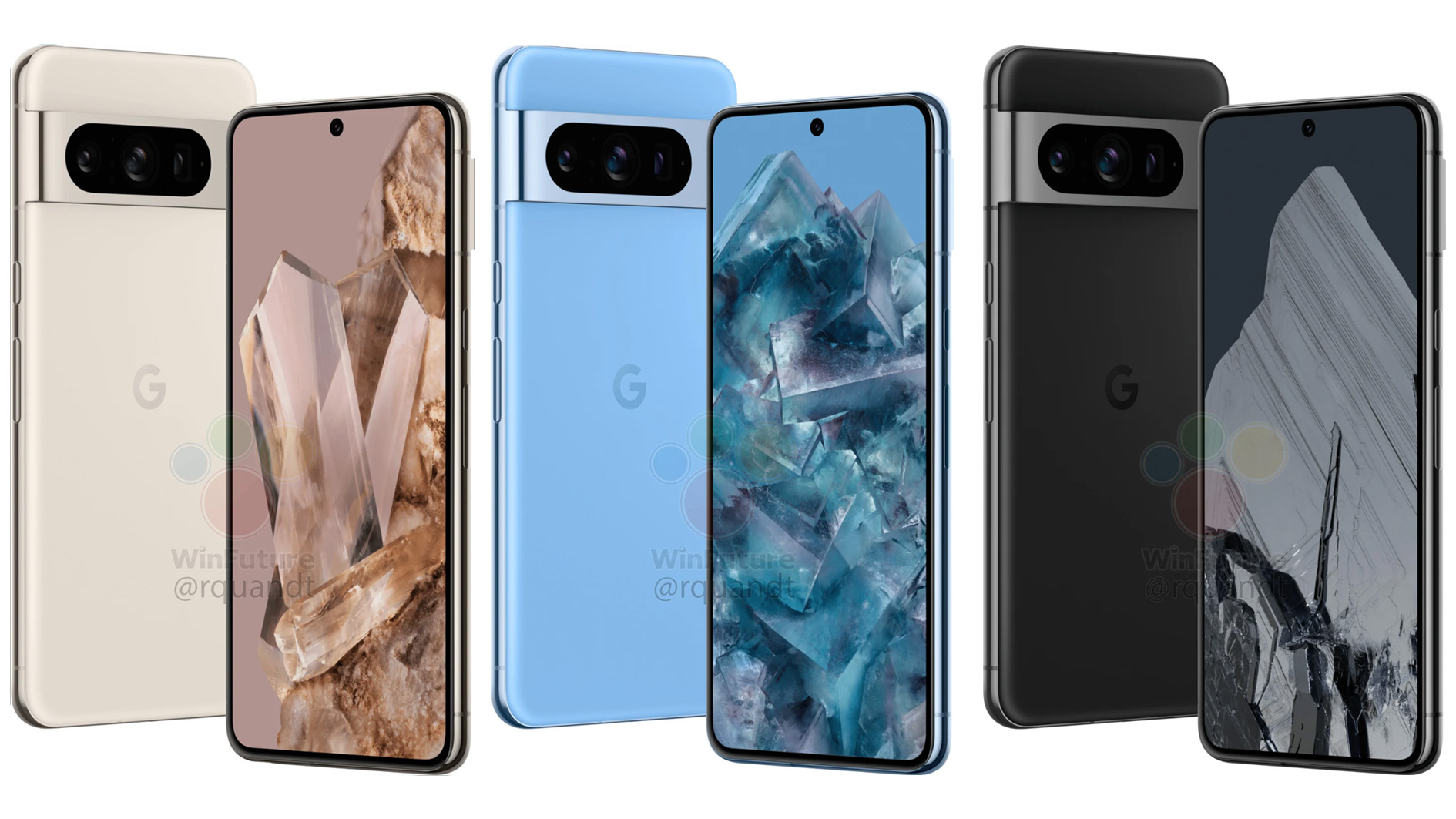 Colors are always a big consideration when it comes to smartphones, and we're fortunate enough to have Pixel 8 rumors that clearly spell out just which colors you can expect to see on Google's latest phones.
Both models are expected to come in three colors each. For the Pixel 8, that's Peony, Grey and Obsidian Black according to a rumor from website MySmartPrice. (The black and grey options are pretty self-explanatory — peony would be kind of a pinkish option.) 
As for the Pixel 8 Pro, that's tipped to come in Sky Blue, Porcelain and Obsidian Black. Those first two colors would be a light blue and a white, while Obsidian Black would be your traditional black option.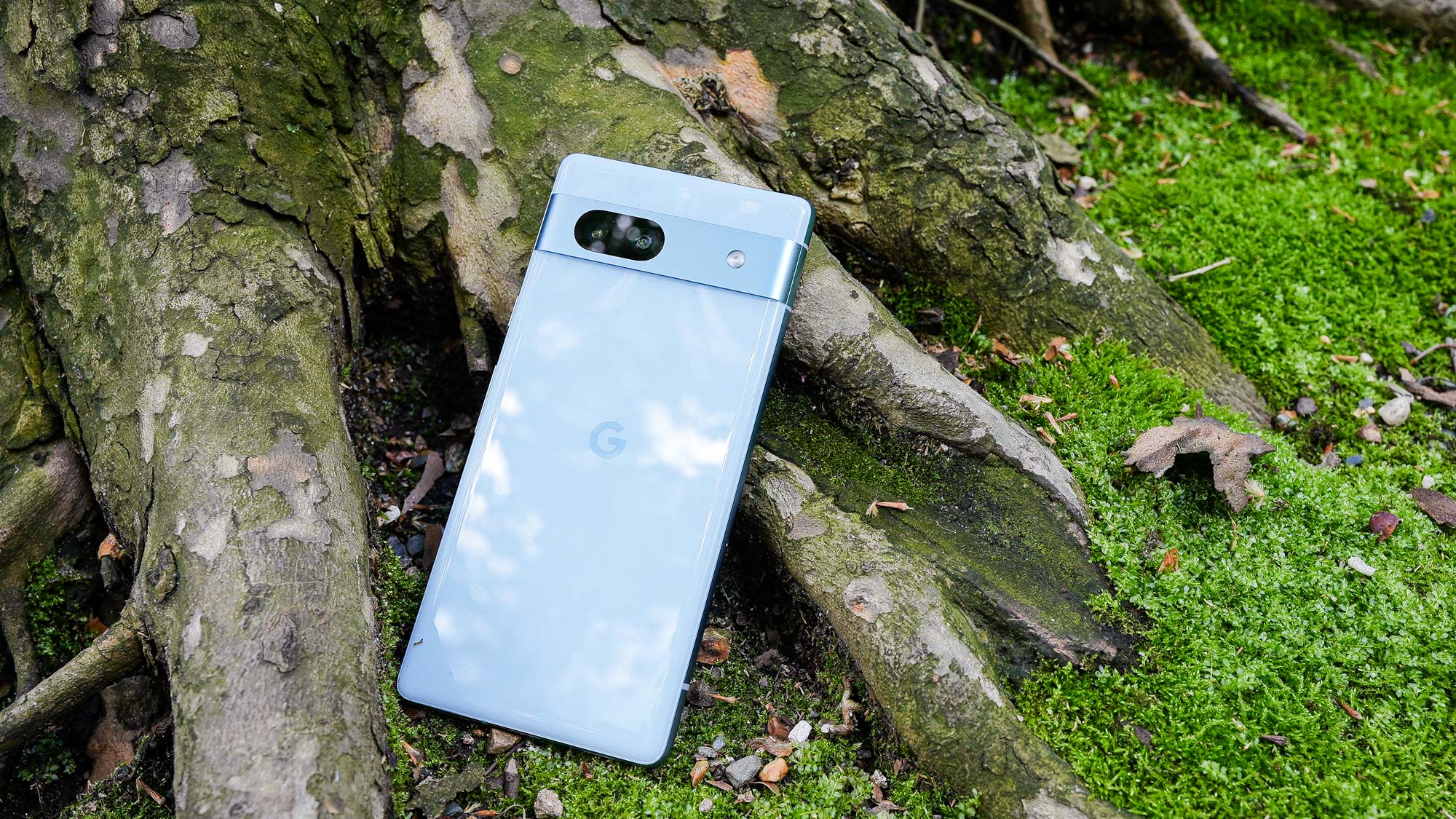 After we reviewed both the Pixel 7 and Pixel 7a, we were fascinated to see how closely Google's midrange phone mirrored last year's flagship in both price and features — so much so that we would recommend a Pixel 7a over the Pixel 7. The features like a 90Hz display and a 64MP main camera meant the features on the Pixel 7a were close enough to the Pixel 7 that you were better off saving the $100 difference in price by opting for the "lesser" phone.
It will be interesting to see how Google widens the gap between the Pixel 7a and the Pixel 8. Our Pixel 8 vs. Pixel 7a comparison looks at the potential differences between the two phones.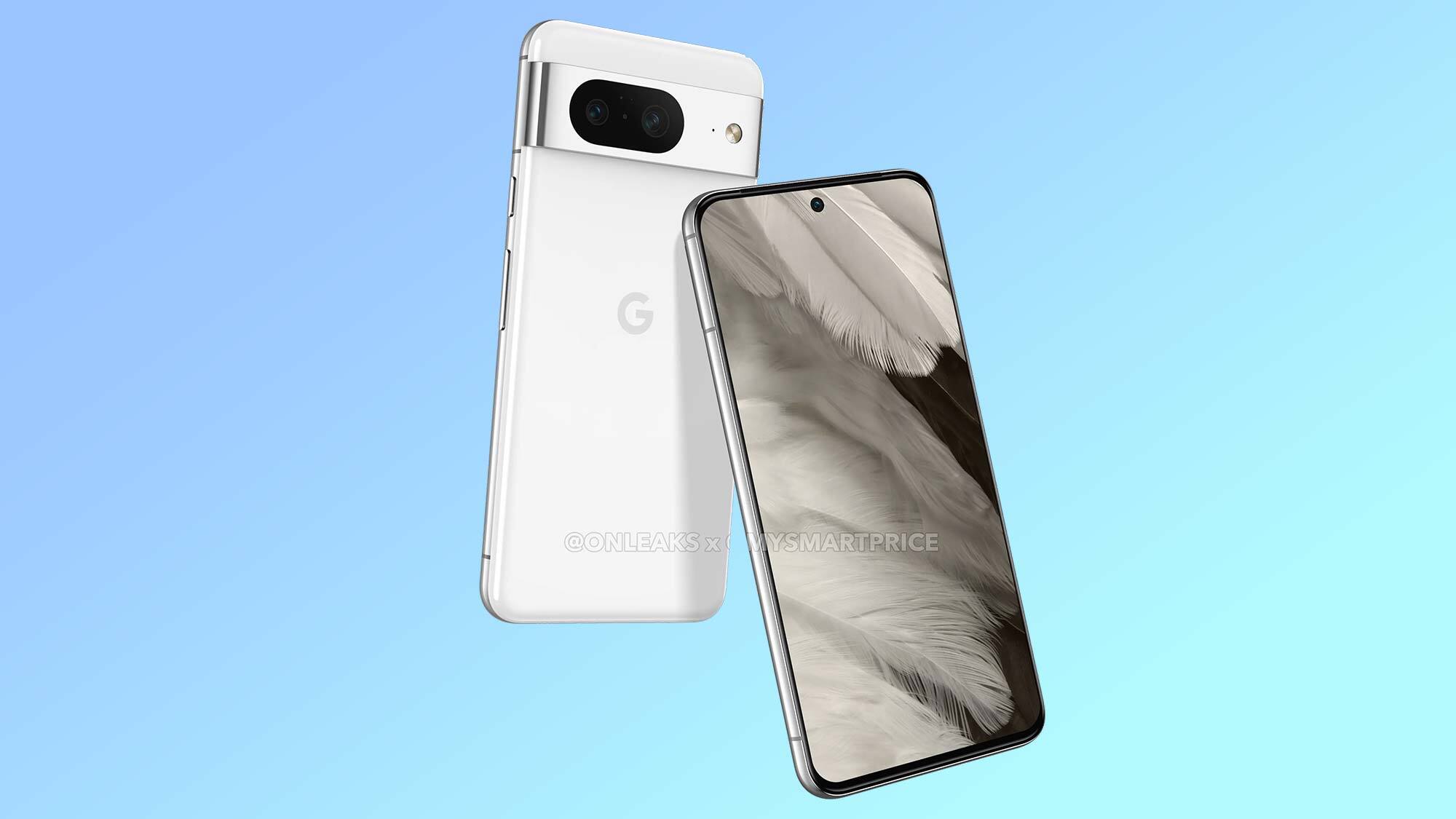 If Google follows its past behavior at these hardware events, then preorders for the products it announces are going to get underway right away. We've already put together a guide to Pixel 8 preorders that will get updated once the official information on pricing and preorder deals becomes available.
One preorder rumor that has us excited claims that anyone ordering a Pixel 8 Pro through Google will be able to pick up a Pixel Watch 2 for free. Pixel 8 orders get their own add-on, reportedly, with Google apparently planning to throw in a pair of Pixel Buds Pro with its entry-level flagship.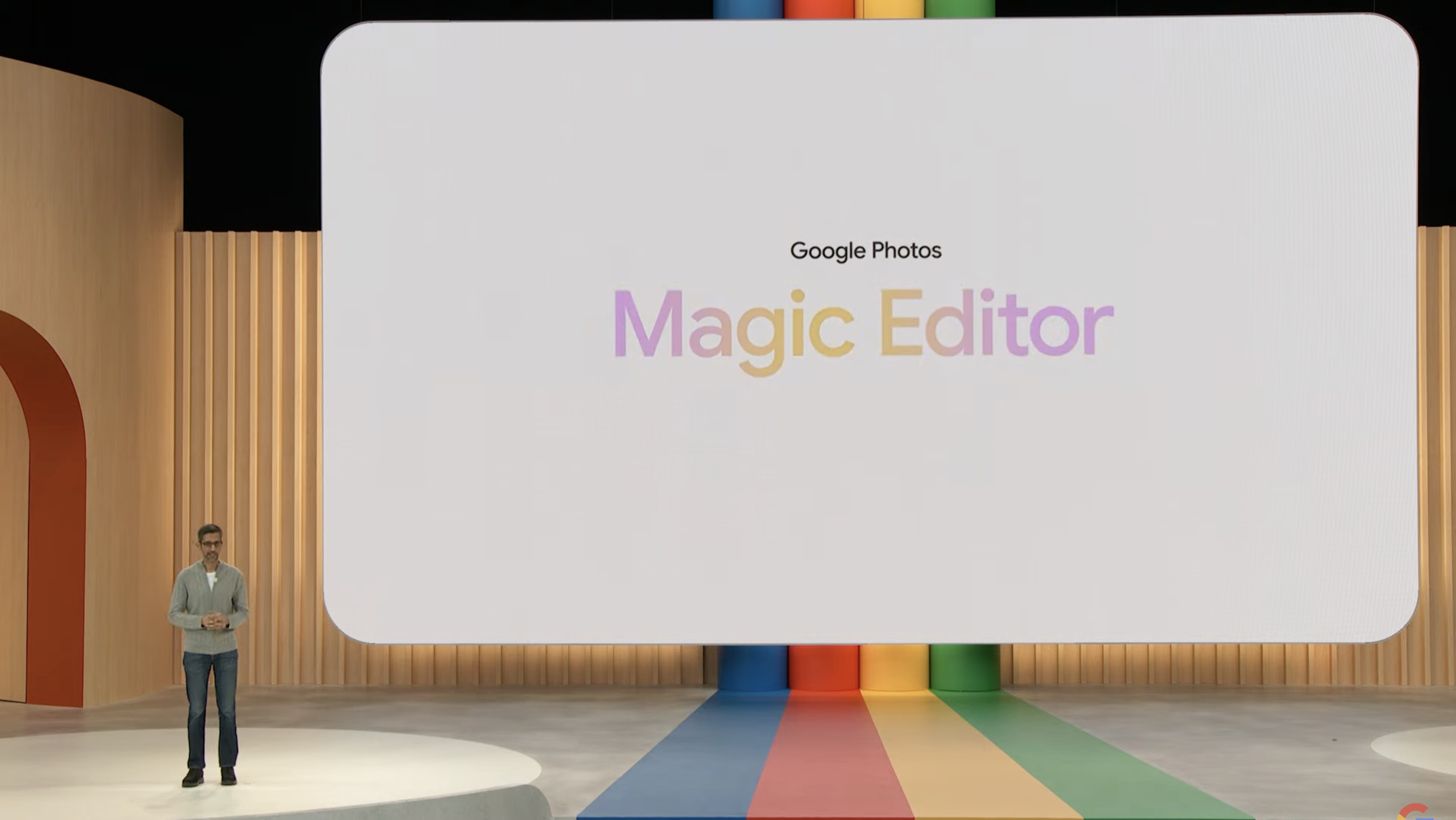 Anytime Google introduces a new phone, the focus is going to be on camera improvements. To that end, we have a look at possible camera changes — both hardware and software — that you could see in the Pixel 8 and Pixel 8 Pro.
The TLDR version: a popular rumor claims the Pixel 8 models are swapping out their main sensor for a Samsung ISOCell GN2 that's physically larger than the main sensor in the Pixel 7 phones. That should allow the Pixel 8 to capture more light in darker settings for more detailed photos.
Potential software improvements are numerous and led by the Magic Editor feature Google demonstrated at Google I/O earlier this year. That allows you to change the lighting and perspective of a shot in a way that some of us find kind of creepy.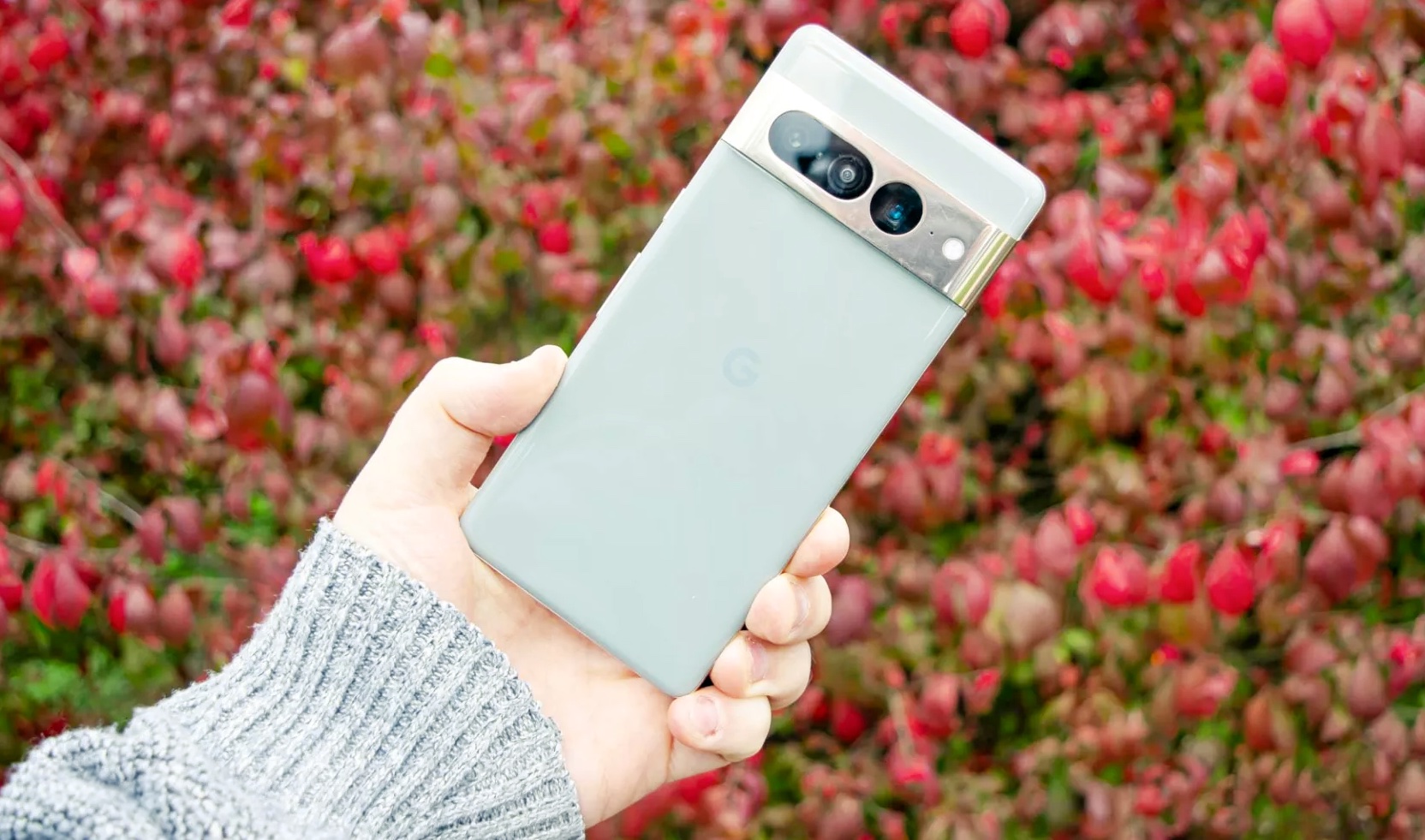 One of the key things we want to find out about with the Pixel 8 series is how long Google's phones will last on a charge. That's because the Pixel 7 fell well short of expectations when we tested those phones last year.
Specifically, the Pixel 7 lasted 7 hours and 13 minutes on our battery test, in which phones surf the web continuously over cellular until they run out of power. An average smartphone lasts just short of 10 hours on that test, so obviously, that's a disappointing performance by Google's phone. At 8 hours and 4 minutes, the Pixel 7 Pro turned in a slightly better result, but only barely.
So how does the Pixel 8 improve on that figure? Some of it could come from the Tensor G3, which could be more power efficient than its predecessor. We're also eager to see if Google goes for bigger batteries than the respective 4,355 mAh and 5,000 mAh cells used by the Pixel 7 and Pixel 7 Pro.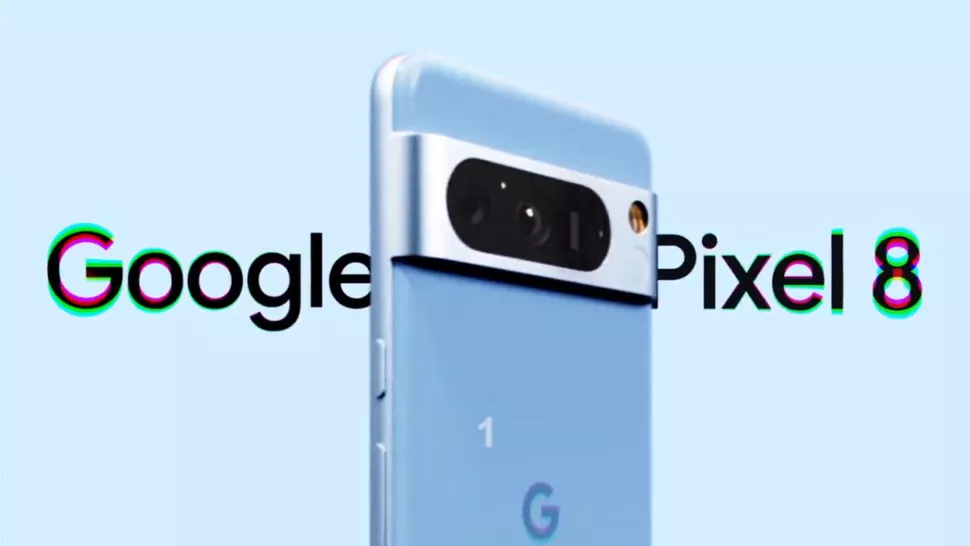 Good morning! It's TG's assistant phones editor Richard here to kick off this live blog on the day of the latest Made by Google event.
New Google products will be launching today. And TG's Phil Michaels has some questions about just what exactly Google has to say about its new products. We know what's coming — the Pixel 8 and Pixel Watch 2 teaser videos have made it very clear what products to expect to hear about today. But there are some specific questions that we're hoping to get answers to before the Made by Google event wraps up.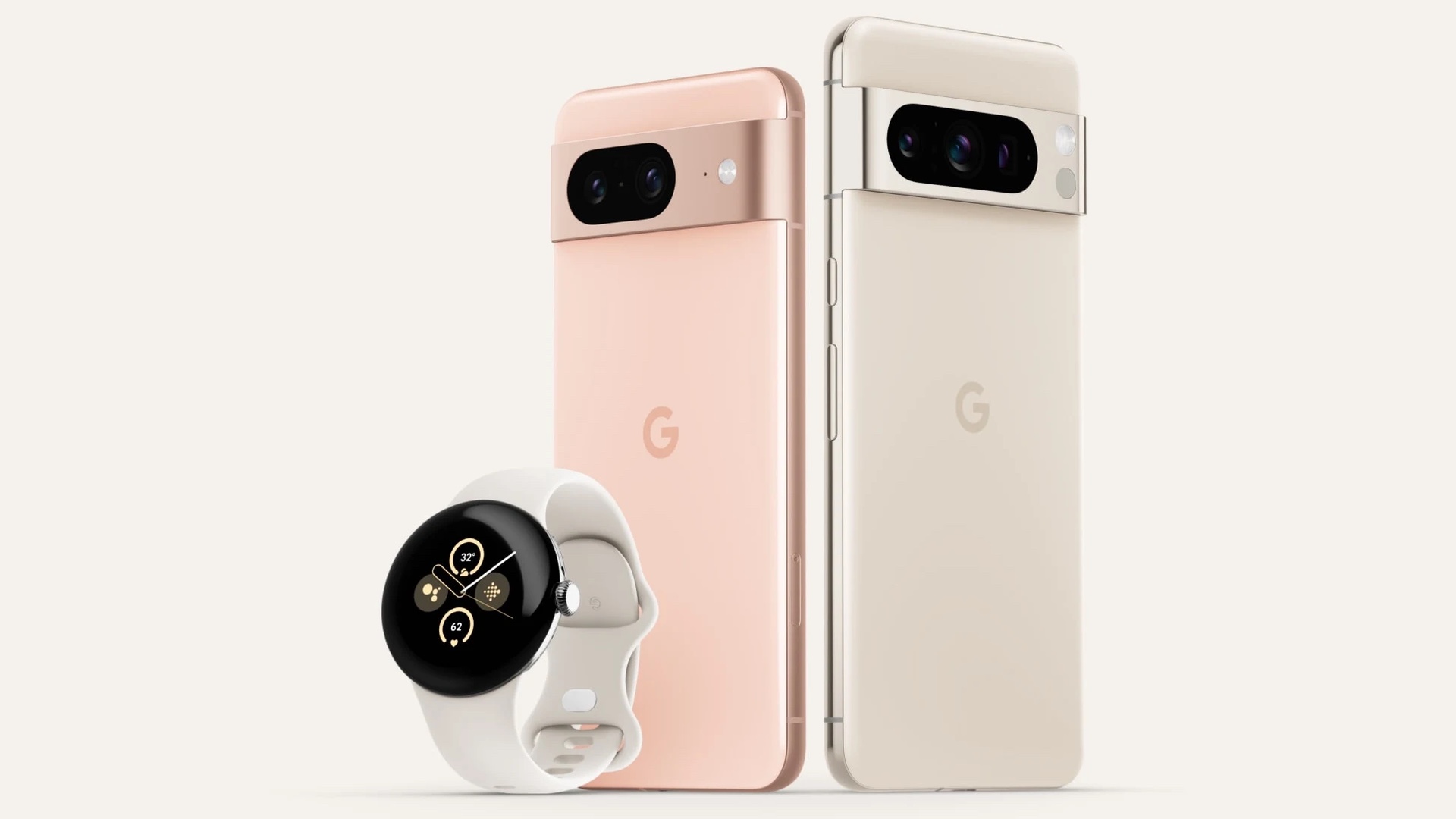 Like we've been saying, it doesn't take a lot of guesswork to figure out what Google plans to show off today. 
Pixel 8: Google's entry-level smartphone is set to get a brighter display, according to reports, and its refresh rate could jump from 90Hz to 120Hz, as the phone maker looks to add more of a gap between its flagship devices and the midrange Pixel 7a. We're expecting camera improvements supported by the AI capabilities of the new Tensor G3 chipset. Unfortunately, we're also expecting a $100 price hike to the starting price, meaning a Pixel 8 will cost $699. 
Pixel 8 Pro: Like the Pixel 8, we expect a Tensor G3 processor to add new capabilities to the high-end phone's feature set. And while rumors point to the Pixel 8 display shrinking to 6.2 inches from 6.3 inches on the Pixel 7, the Pixel 8 Pro is likely to retain its 6.7-inch size. Rumors of camera improvements point to a potential boost in the megapixel rating for the Pixel 8 Pro's ultrawide camera sensor. The Pixel 8 Pro could also see a price hike from its predecessor. 
Pixel Watch 2: Like the Pixel phones, the new Pixel Watch could be getting a new chipset as well, and that's fueling speculation about improved battery life for the smartwatch. The watch could also go with an aluminum frame instead of stainless steel, making the Pixel Watch 2 lighter than its predecessor. Rumored features include more accurate heart rate tracking, the ability to detect stress and new safety features that detect car crashes if your watch is paired with a Pixel phone.
(Visited 17 times, 1 visits today)