Spy X Family, the brainchild of Tatsuya Endo, burst onto the scene in 2022, instantly winning hearts worldwide. This anime, seamlessly blending espionage, action, and comedy, captured the essence of the manga's beloved fanbase. While indulging in every thrilling episode of Spy X Family is a treat, fans often yearn for more.
RELATED: Most Expensive Anime Series, Ranked
Fortunately, there's a treasure trove of anime series that offer a similar delightful cocktail of elements. While some feature the same espionage adventures, others have delightful characters like Anya, Loid, and Yor, trying their best to strengthen their relationships throughout the series. We've compiled a list of such anime gems that share the same espionage thrill or heartwarming faux-family dynamics seen in the Forger household.
15
The Way Of The Househusband
Similarities with Spy X Family:
Explores the developing relationship between husband and wife.
Similar to Loid, Tatsu faces new problems with his married life.
Whether we talk about a world-famous spy like Twilight or a menacing yakuza member like Tatsu, both shows prove that women wield a remarkable influence over their male counterparts. Tatsu once feared as the "Immortal Dragon" in the criminal underworld, transitions to a domestic life as a househusband upon marrying Miku. The central theme of the series revolves around the husband-wife relationship, which we also see in Spy X Family.
It is popularly said that old habits die hard, which is indeed true with Tatsu. Although he has left his path as a yakuza, he seems to struggle with shedding his old habits, infusing them during activities like cleaning, grocery shopping, and cooking, resulting in comical situations.
| Release Date | Season(s) | Status | Streaming Platform(s) |
| --- | --- | --- | --- |
| October 2020 | 2 | Not Confirmed | |
14
The Millionaire Detective Balance: Unlimited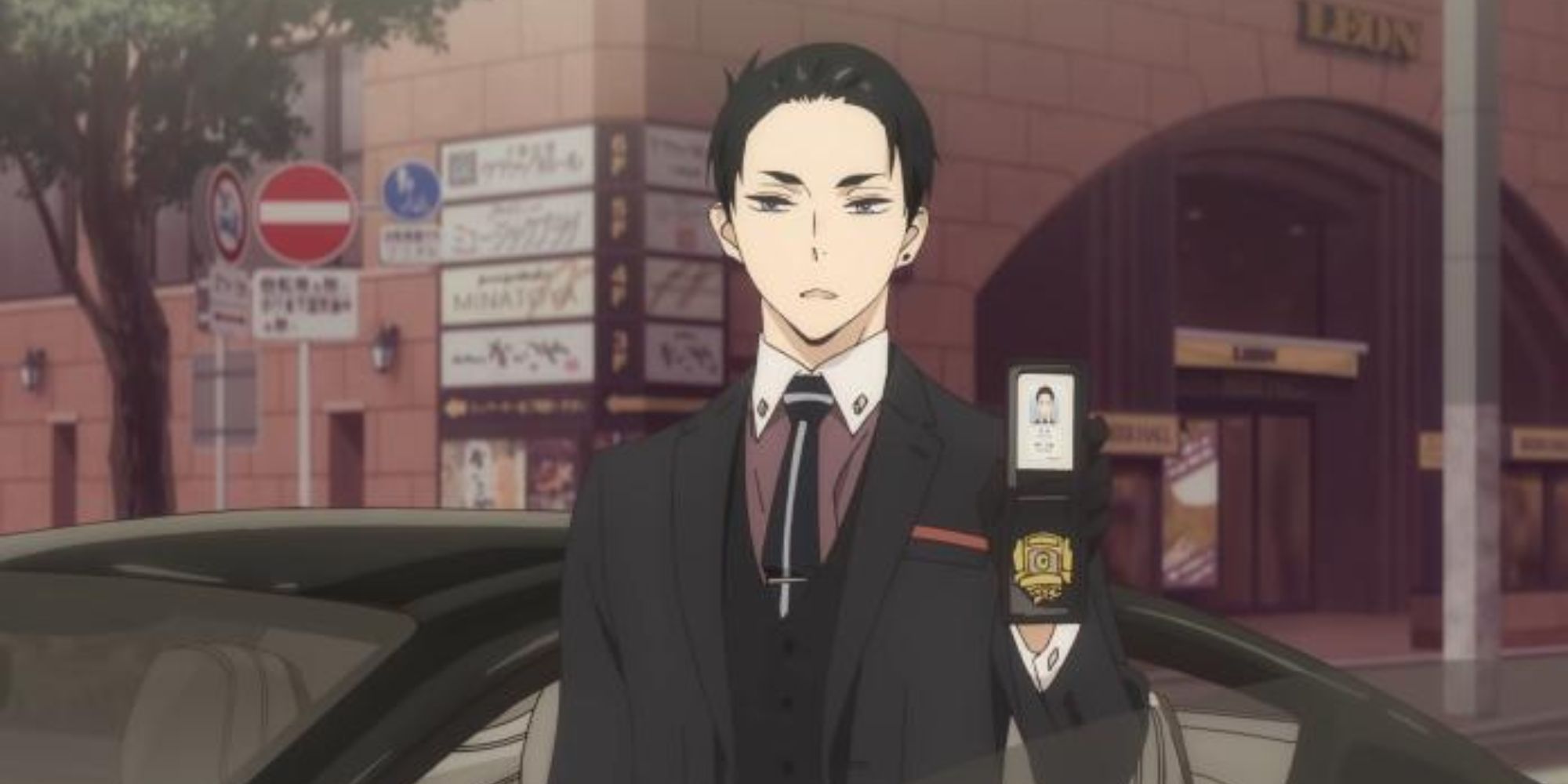 Similarities with Spy X Family:
The main characters in both shows are spy agents.
Unconventional partnership takes place in both anime.
Introducing Daikuke Kambe, a wealthy and exceptionally skilled spy agent, ranking among the elite for high-risk missions. In the world of espionage, it's a tough call to determine who's sharper and more proficient – Daisuke or Loid. Each is a standout in its own right. While Loid often operates solo, Daisuke forms an unlikely duo with Haru Katou.
Despite their initial reluctance to work together, their partnership shines when tackling the most bizarre cases, all while bringing genuine smiles to our faces. For devoted Spy X Family fans, finding a show that closely resembles the series is no small feat, but The Millionaire Detective Balance: Unlimited delivers just that.
| Release Date | Season(s) | Status | Streaming Platform(s) |
| --- | --- | --- | --- |
| April 2020 | 1 | Finished | |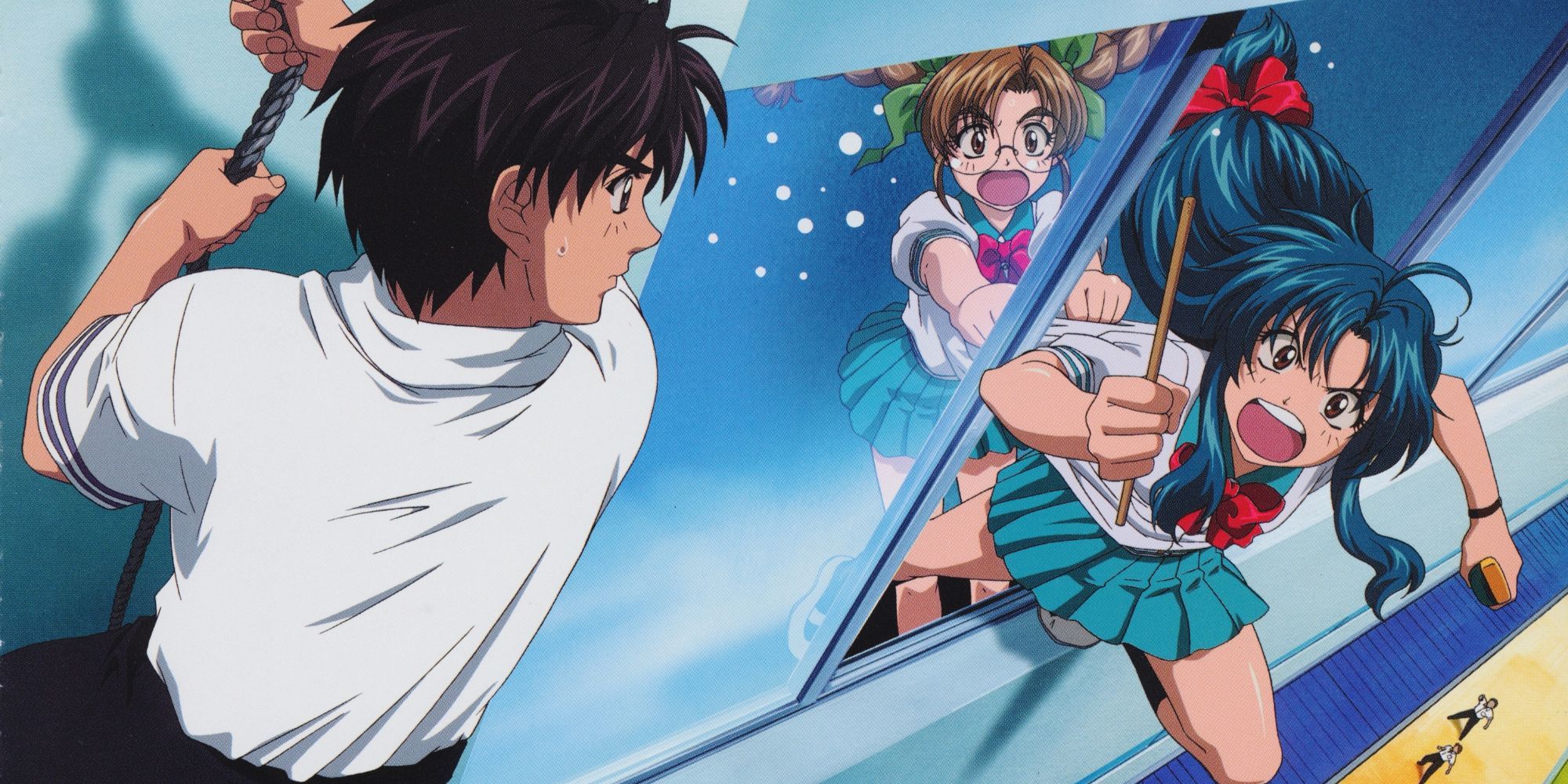 Similarities with Spy X Family:
The main protagonist in both anime hide their true identity.
The series sees the development of new relationships during their mission.
Both Loid and Sousuke, the main protagonists of their respective series, find themselves in parallel situations — struggling with their new lives while embracing the challenges that come with it. Loid's mastery of disguises mirrors Sousuke's ability to seamlessly blend in while fulfilling his military duties under the guise of a student. And what's Sousuke being tasked with? Protect a high school girl named Kaname, who is deemed an important asset in their mission.
While Loid fabricates a pretend family, he unexpectedly forms genuine connections with Yor and sees Anya as his own daughter. Similarly, as Kaname and Sousuke's relationship develops, they find themselves sharing genuine affection amid the chaos of their circumstances. The comedic mishaps between them and Sousuke's amusing struggles to adapt to school life contribute to the series' enjoyment.
| Release Date | Season(s) | Status | Streaming Platform(s) |
| --- | --- | --- | --- |
| January 2002 | 3 | Finished | |
12
Lupin The Third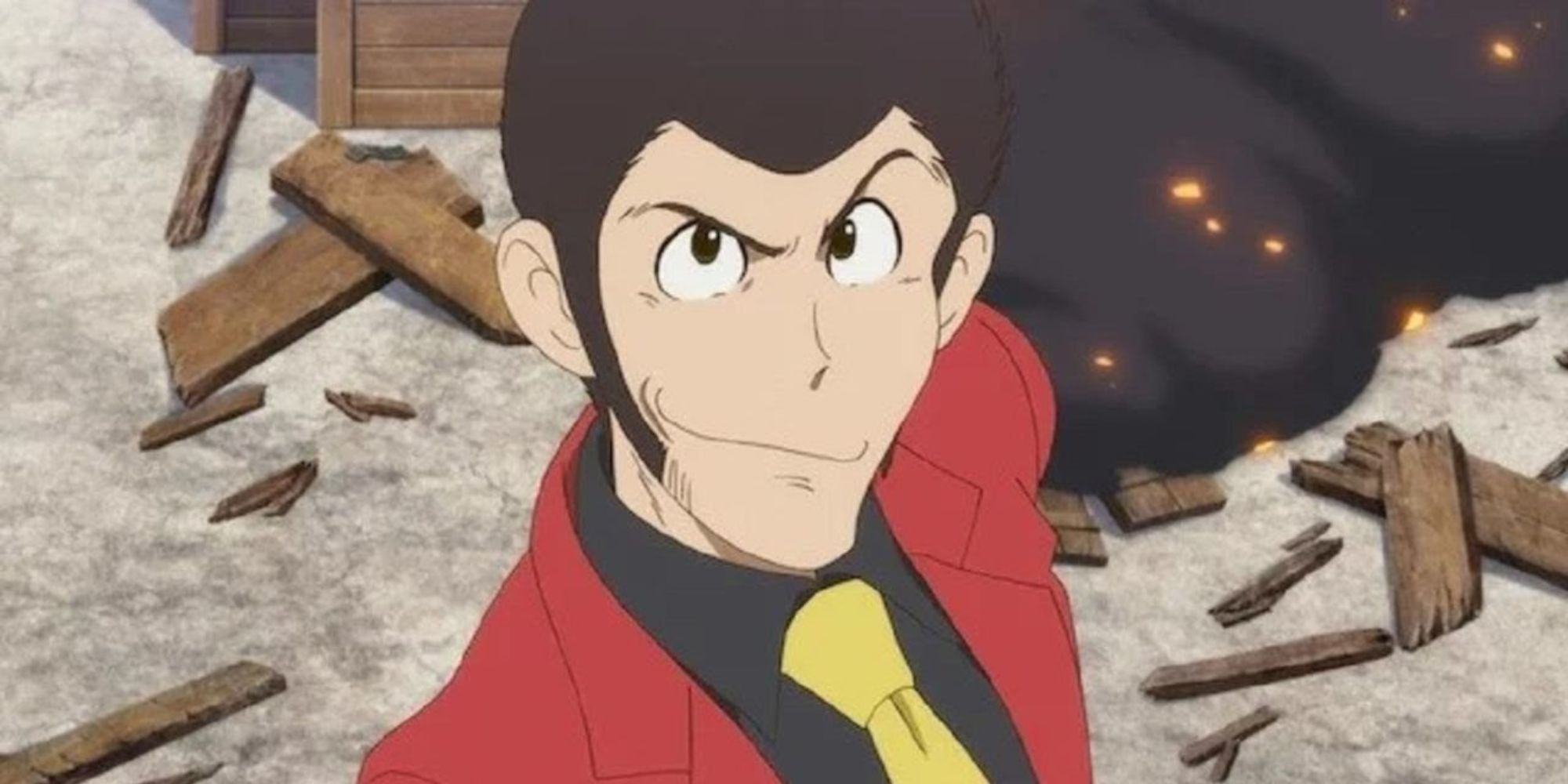 Similarities with Spy X Family:
Lupin is as cunning and deceptive as Loid Forger.
The adventures within the series are quite similar.
At first glance, it might sound like we're discussing Spy x Family, with its clever protagonist, Twilight, embarking on life-risking missions and skillfully employing his knowledge of disguises and deception. However, we're actually diving into the world of Lupin: The Third, where the iconic Arsene Lupin III takes center stage.
RELATED: Best Anime Characters With Split Personality
This master thief is equally adept at mind-bending schemes, daring heists, and adopting various disguises, making his adventures just as enthralling and full of surprises as those of the covert operative Twilight. Both series showcase the art of the unexpected, keeping viewers on the edge of their seats with their clever protagonists.
| Release Date | Season(s) | Status | Streaming Platform(s) |
| --- | --- | --- | --- |
| October 1971 | 1 | Finished | |
11
Kakushigoto: My Dad's Secret Ambition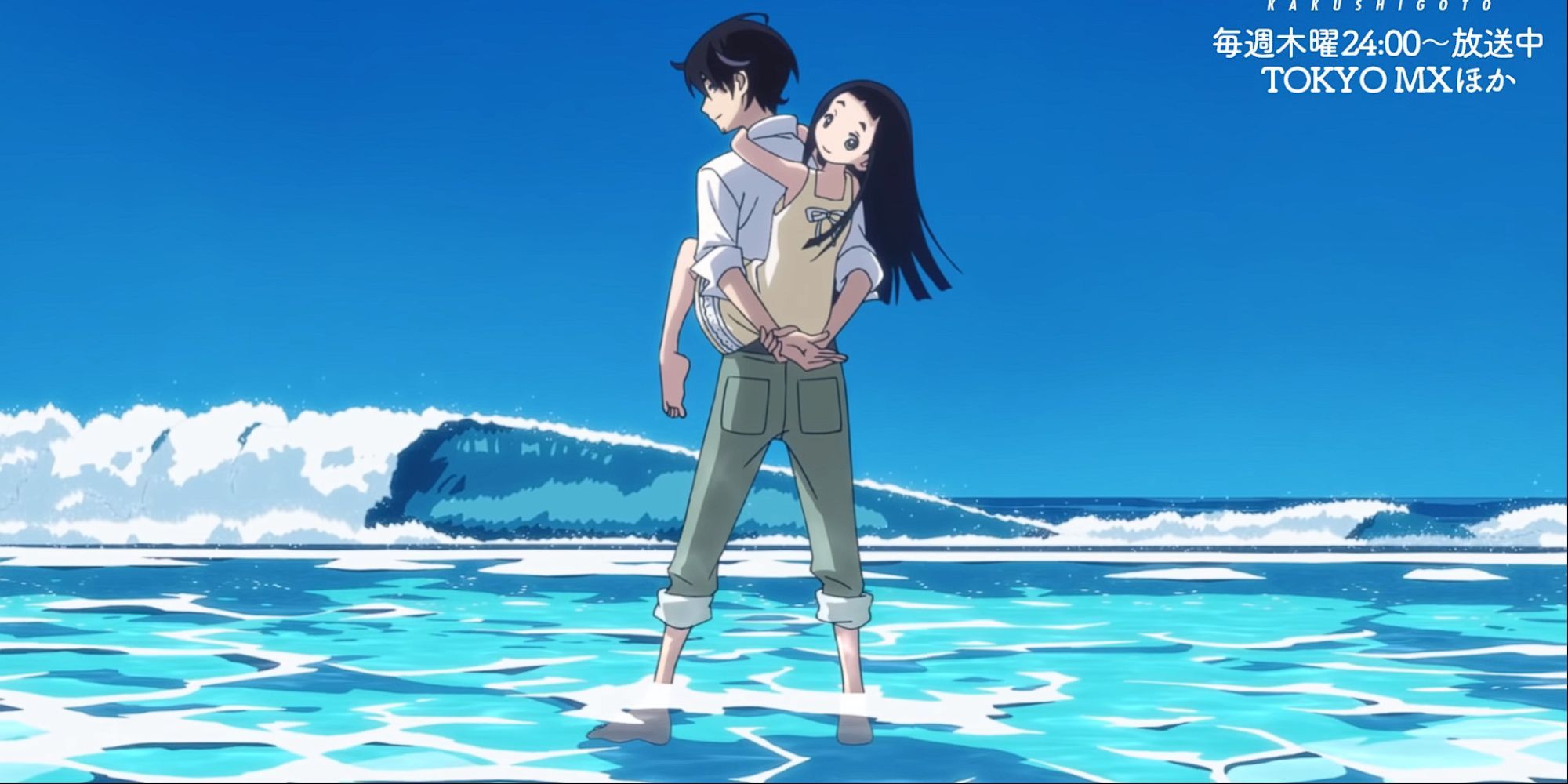 Similarities with Spy X Family:
Both Loid and Kukushi are tasked with taking care of their daughters.
Kakushi hides his profession from his daughter, just like Loid.
Kakushigoto: My Dad's Secret Ambition offers a heartfelt glimpse into the life of Kakushi Goto, a manga artist striving to shield his profession from his beloved daughter, Hime. While the core plots differ, both this anime and Spy x Family share intriguing parallels, especially when it comes to keeping their secrets hidden and exploring father-daughter relations.
In Kakushigoto, the secret revolves around Kakushi's career, sprouting humor and tenderness as he goes to great lengths to keep it hidden. On the other hand, Spy x Family crafts a quirky family relationship built on espionage, wherein a spy, an assassin, and a telepathic girl conceal their true identities.
| Release Date | Season(s) | Status | Streaming Platform(s) |
| --- | --- | --- | --- |
| April 2020 | 1 | Finished | |
10
Princess Principal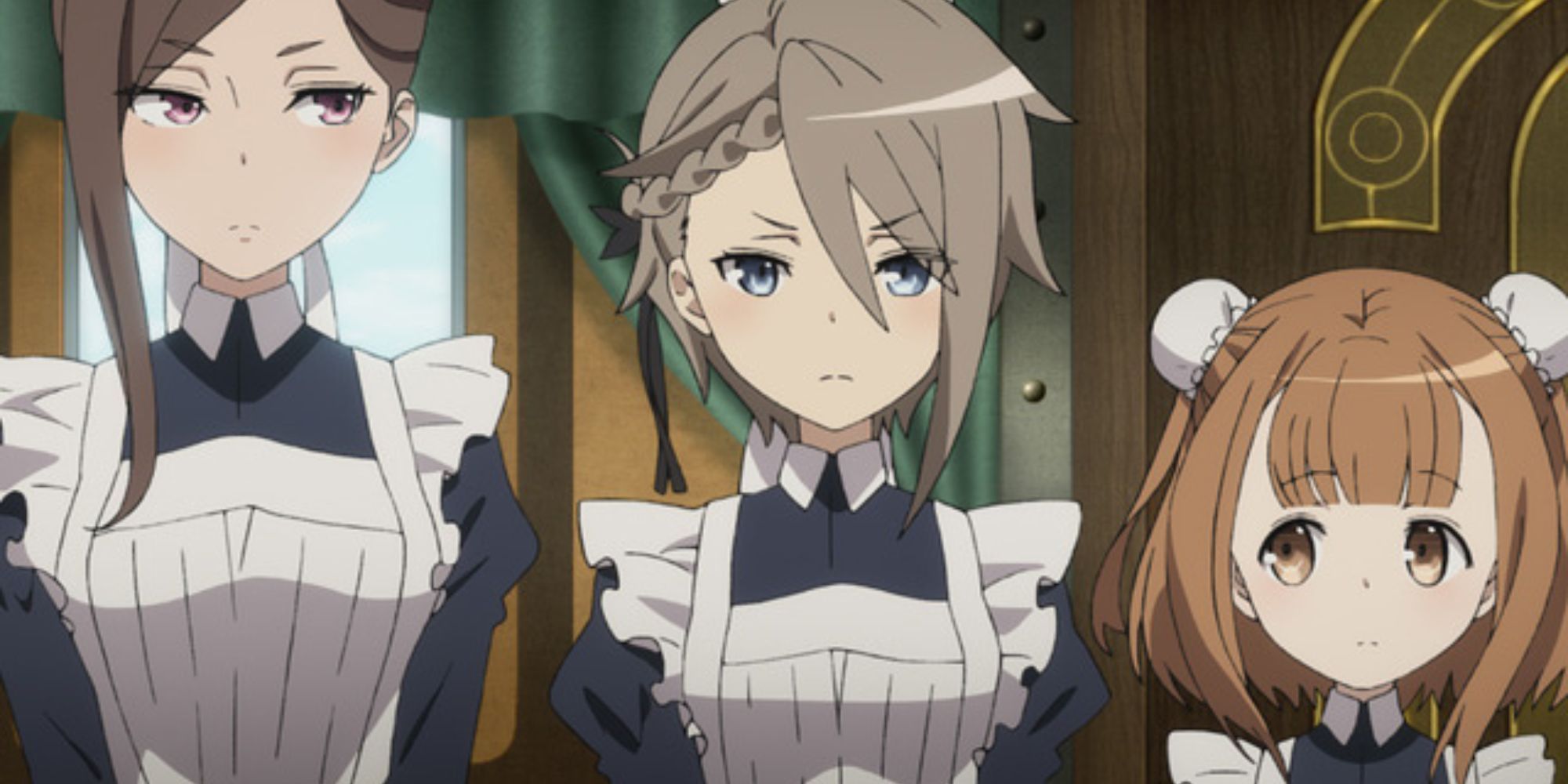 Similarities with Spy X Family:
Disguise is an important aspect in both the series.
The main leads work for the government to ensure peace.
Spy X Family is an interesting take on the espionage genre, and Princess Principal follows the same theme in an equally fascinating way. If you're looking for a heart-melting father-and-daughter relationship or something like Liod's fake yet cute relationship with Yor, then Princess Prinipal doesn't offer that. However, there are still a lot of similarities that the two shows share.
Firstly, the concept of dual identity is beautifully crafted in the series as we see young girls posing as usual school students in the morning, but as dusk awakes, they turn into deadly spies working for the government. Secondly, the action scenes are pretty amazing and more intense compared to Spy X Family; however, the comic relief is comparatively less. But all in all, it's one of the perfect recommendations for Spy X Family lovers.
9
The Yakuza's Guide To Babysitting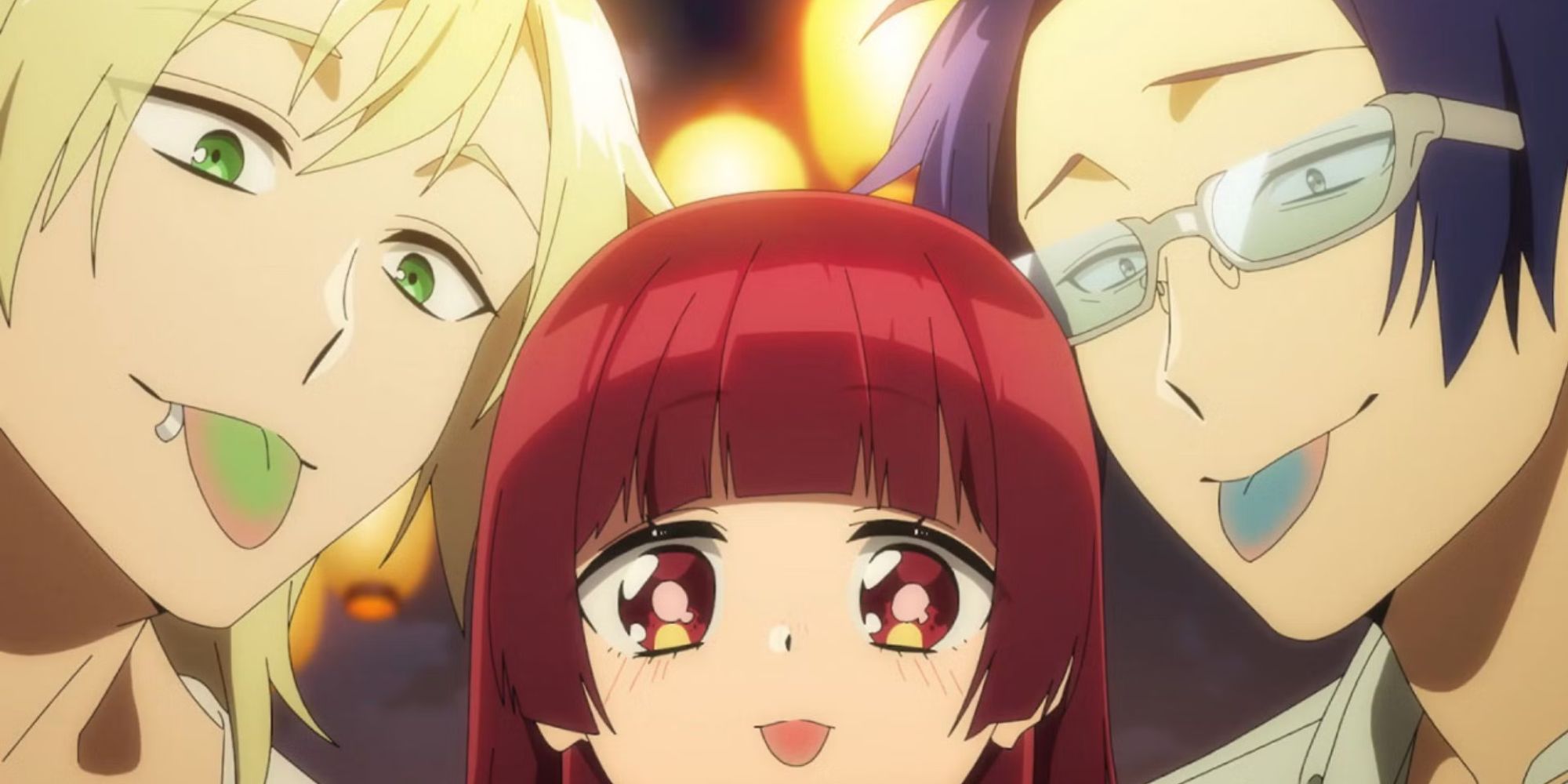 Similarities with Spy X Family:
Toru Kirishima finds himself taking care of a young girl.
Both Loid and Toru take their jobs seriously.
From the characters' personalities to the roles they play and the situations they are put in, there are many similarities between Spy X Family and The Yakuza's Guide to Babysitting. Both Loid and Toru Kirishima have a tough exterior and are quite dedicated to their jobs. Like Loid, Kirishima's destiny introduces him to a lovely child named Sakura, and now the tough yakuza member must take care of the child.
While he gets irritated by his bondage with Sakuragi, over time, he develops a fatherly relationship with her and deeply cares for her, just like the relationship between Loid and Anya. The humor that the show brings, the challenges they face to hide their true identities, and the building of a new relationship bring these two shows a lot closer.
| Release Date | Season(s) | Status | Streaming Platform(s) |
| --- | --- | --- | --- |
| July 2022 | 1 | Finished | |
8
Assassination Classroom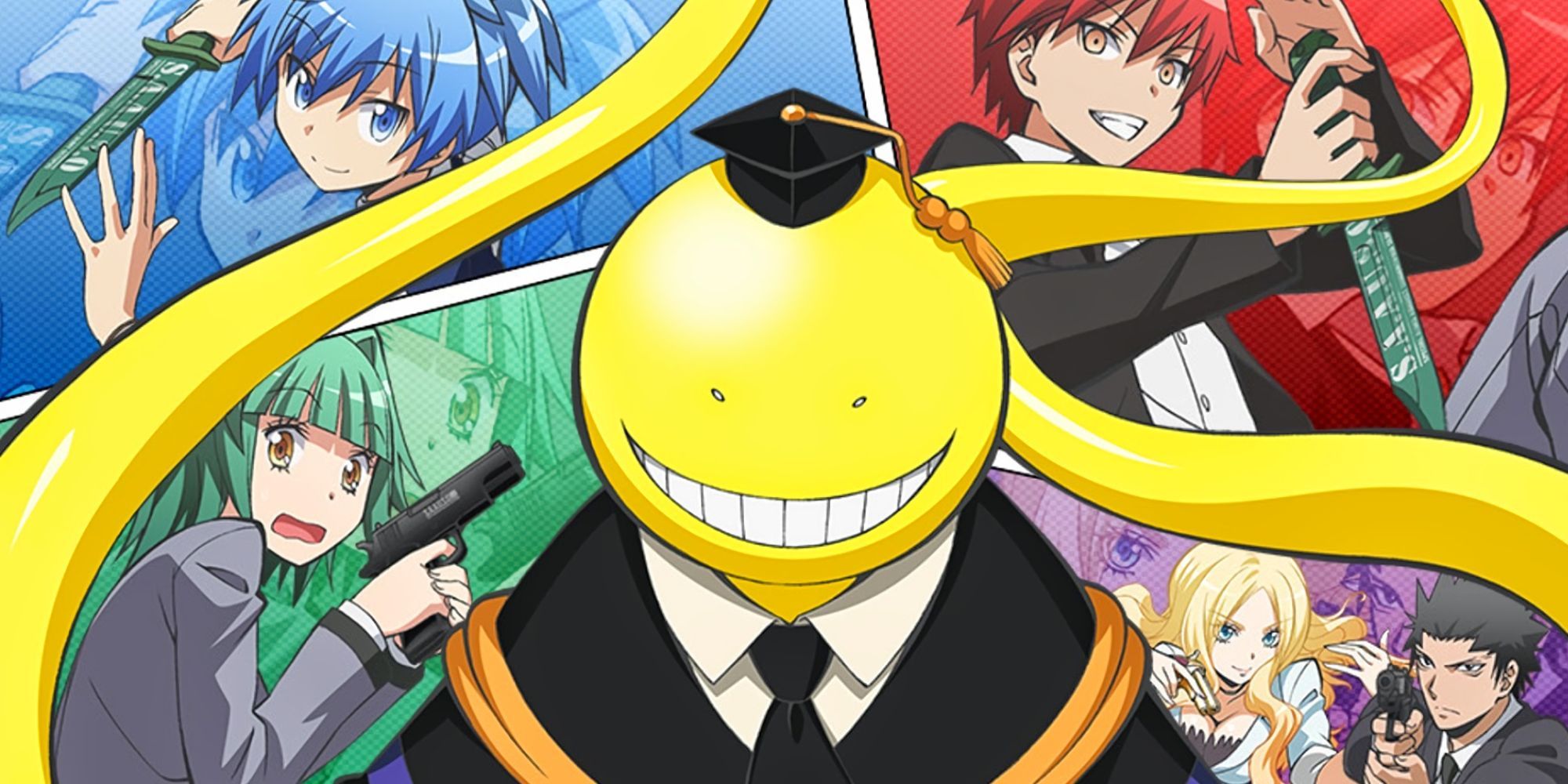 Similarities with Spy X Family:
The main leads are in deep affection with children.
Koro-sensei hides his true identity from everyone.
Despite their stark differences in appearance and personalities, Koro-Sensei and Loid Forger surprisingly share common threads. Firstly, both characters conceal their true identities, creating an air of mystery around them. Secondly, they share an undeniable love for children. Koro-Sensei expresses his affection openly, given his extroverted nature, while Loid Forger, though deeply fond of Anya, keeps his emotions guarded.
RELATED: Anime Fights With Best Animation, Ranked
Although the plots of the two shows vary on a significant level, there's still a lot to explore in Assassination Classroom. It takes comedy to new heights, surpassing even the humor of Spy X Family. This series offers a perfect mixture of adventure and laughter that's a must-see for fans of the genre.
| Release Date | Season(s) | Status | Streaming Platform(s) |
| --- | --- | --- | --- |
| January 2025 | 2 | Finished | |
7
Hinamatsuri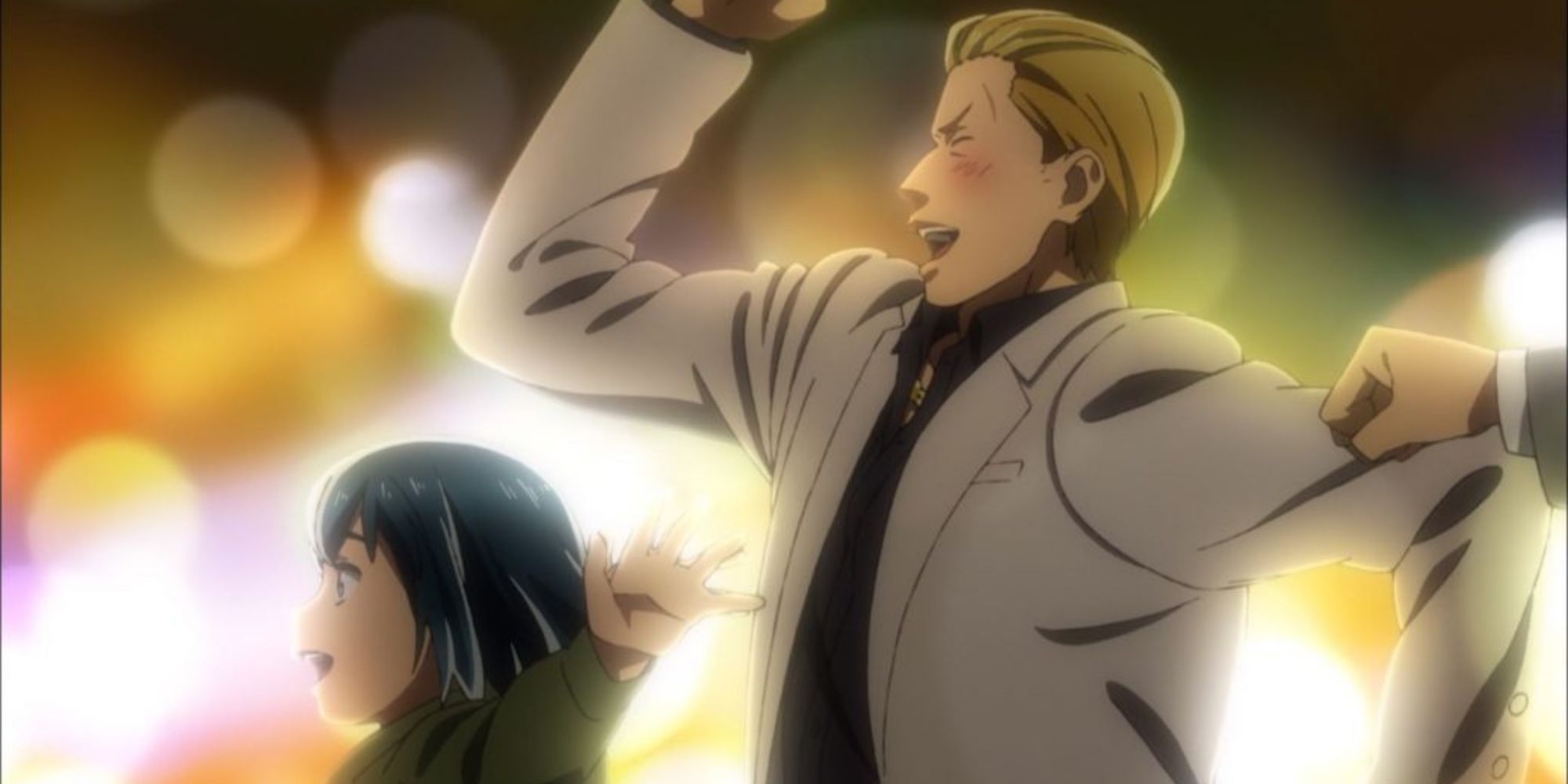 Similarities with Spy X Family:
Nitta finds himself taking care of a young girl named Hina.
Both Hina and Anya have supernatural abilities.
The special moments shared by Loid and Anya in Spy X Family are truly exceptional. Even though their family is pretend, their genuine love shines through their silliness and day-to-day adventures. Hinamatsuri offers a similar charm when a tough Yakuza named Nitta becomes the guardian of Hina, a young girl with supernatural abilities, just like Anya.
At first, Hina uses her telekinetic abilities to intimidate Nitta, but as their bond grows and their relationship strengthens, she assists him with her gift. All those emotional moments, unexpected humor, and thrilling action make Hinamatsuri a delightful watch for Spy X Family fans.
| Release Date | Season(s) | Status | Streaming Platform(s) |
| --- | --- | --- | --- |
| April 2018 | 1 | Finished | |
6
Buddy Daddies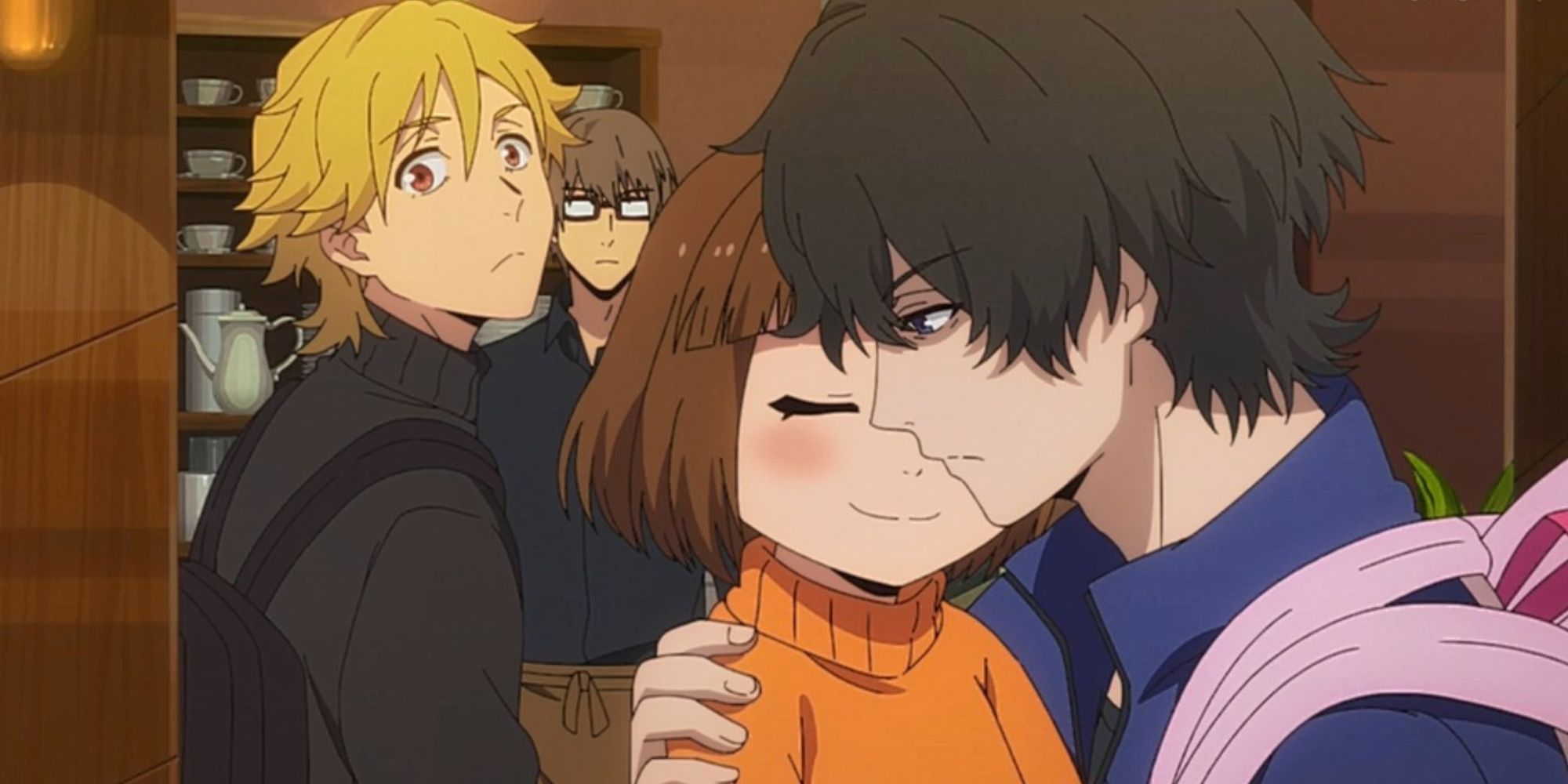 Similarities with Spy X Family:
The theme of parenting struggle is common in both shows.
There are various humourous moments in Bunny Daddies.
Both Spy x Family and Buddy Daddies share a relatable theme: parenting struggles. While Loid struggles with Anya's antics and stubbornness, Kei and Ranmaru face multiplied challenges, handling each other's children. Despite being single dads, they team up when life brings them together, supporting and understanding one another and helping each other in raising their kids.
Both stories beautifully illustrate that despite the challenges and difficulties of parenting, the bond between adults and children grows stronger over time. And despite the hurdles faced while raising children, every negative emotion fades away as love deepens and the two start to understand each other.
| Release Date | Season(s) | Status | Streaming Platform(s) |
| --- | --- | --- | --- |
| January 2023 | 1 | Finished | |
5
Kotaro Lives Alone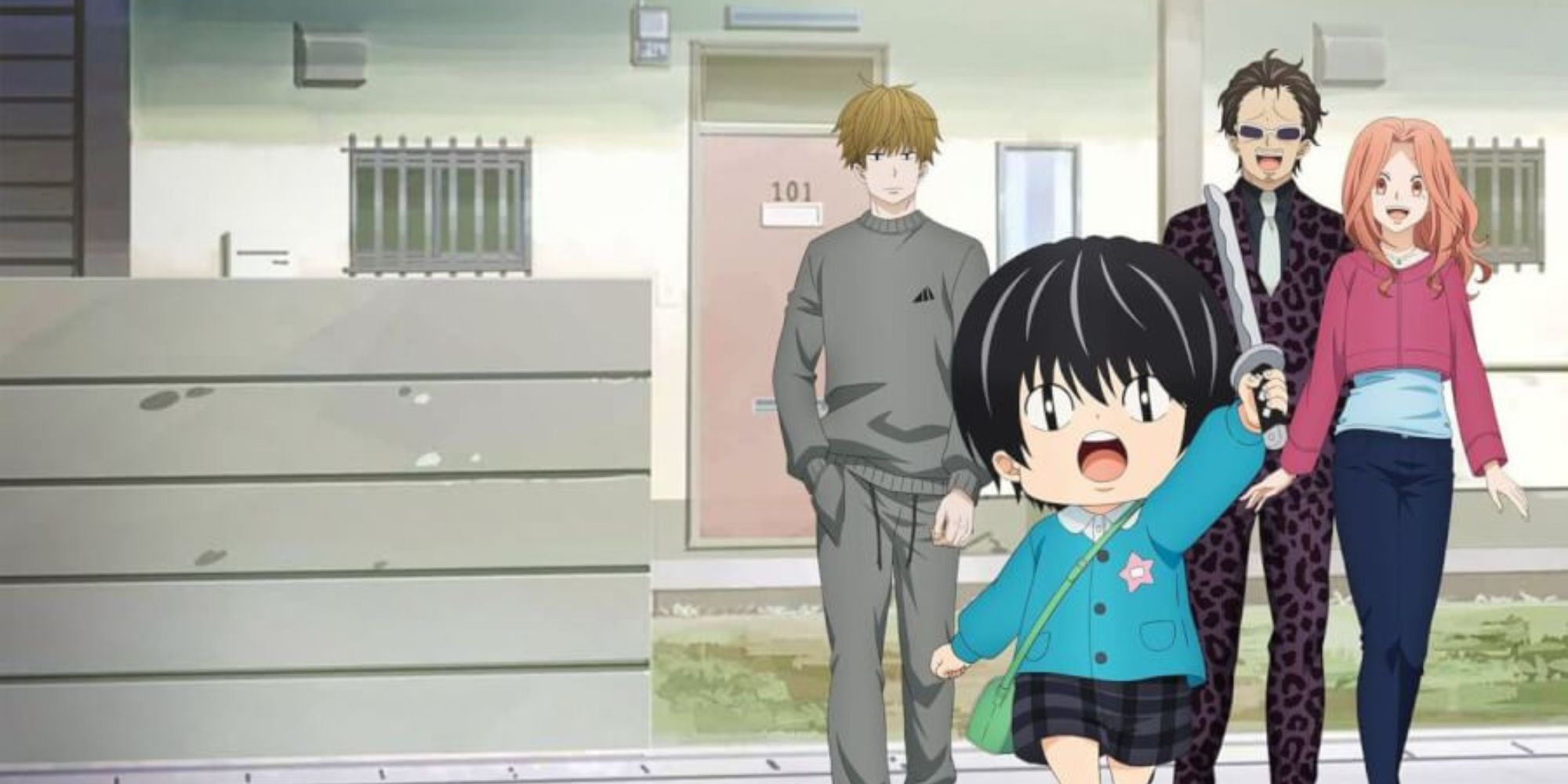 Similarities with Spy X Family:
Kotaro develops new relationships within the series like Anya.
Both Kotaro and Anya are highly independent despite being kids.
Anya is the darling of the Spy X Family, attracting everyone with her charm. If you've fallen for her, there's another sweet little one waiting in Kotoro Lives Alone. Meet Kotaro, an equally endearing child with surprising maturity. Like Anya, Kotaro begins his journey alone, but as time goes by, he forms special bonds with his neighbors, creating a unique family-like connection.
Following Kotaro on his adventures is a heartwarming experience filled with funny moments that will surely resonate with Spy X Family fans. It's a touching journey that captures the essence of what makes Anya so lovable, making Kotoro Lives Alone a must-see for those who adore Spy X Family.
| Release Date | Season(s) | Status | Streaming Platform(s) |
| --- | --- | --- | --- |
| March 2022 | 1 | Finished | |
4
Bunny Drop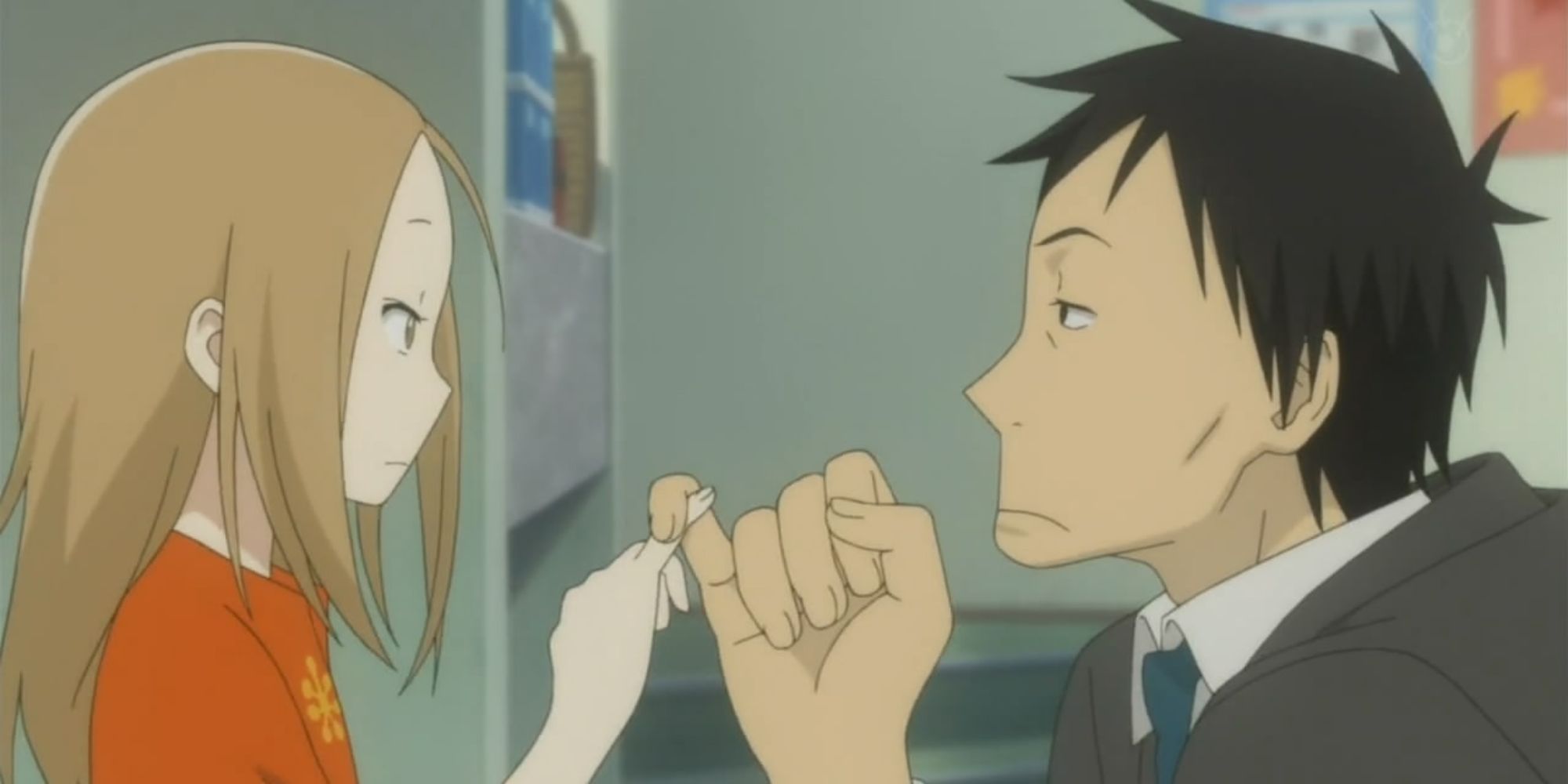 Similarities with Spy X Family:
Daikichi becomes a father figure for Rin.
Parenting is the central theme of Bunny Drop.
Centers around Rin and Daikichi, Bunny Drop offers a warm glimpse into the world of unconditional love. When Daikichi discovers Rin, a young girl, after his grandfather's passing and learns of her status as his grandfather's illegitimate child, he chooses not to turn away or neglect her. Instead, he takes on the role of a father figure, adopting Rin with open arms.
RELATED: Best Isekai Anime With A Villain Protagonist
Daikichi's deep affection for the adorable Rin feels the same as Loid and Yor's bond with Anya. Their everyday lives, adventures, and the challenges they encounter make for a truly captivating and heart-touching watch.
| Release Date | Season(s) | Status | Streaming Platform(s) |
| --- | --- | --- | --- |
| July 2011 | 1 | Finished | |
3
Baccano!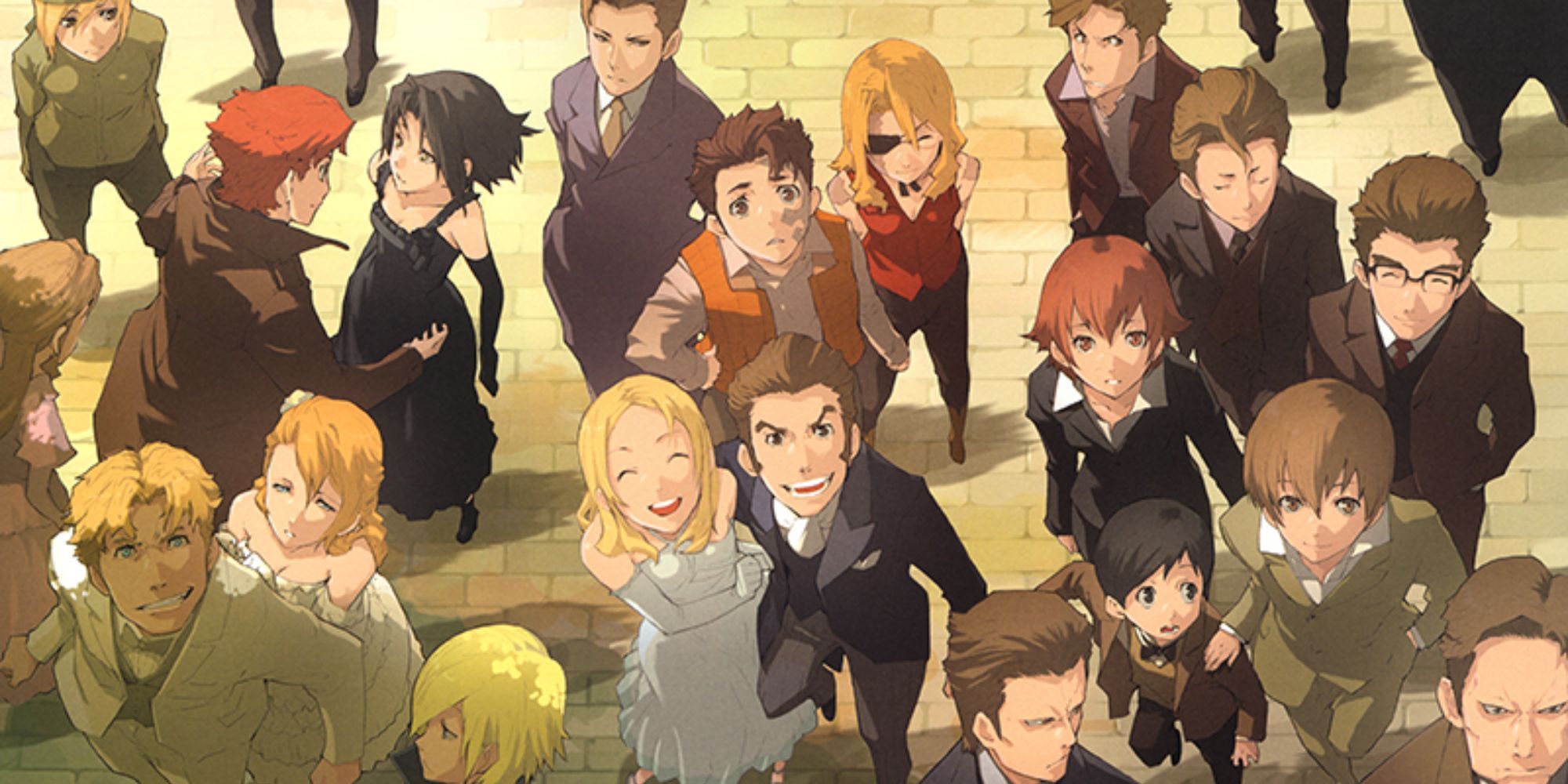 Similarities with Spy X Family:
Spy X Family and Baccano! have a historical setting.
Similar action sequences.
Baccano! is a must-watch for Spy x Family fans seeking a change of pace. While it boasts a serious tone and a narrative vastly different from espionage, it shares key elements that can appeal to fans of clever storytelling. Like Spy x Family, Baccano! boasts an ensemble cast, but instead of spies, it features a mix of immortal individuals whose paths intertwine in a 1930s American setting. Additionally, both series share a historical setting, with Spy x Family situated in the 1960s or 1970s, establishing a common thread between them.
The twisted storytelling and a touch of dark humor will connect with those who appreciate well-written narratives. While the genre and tone may differ, the unpredictable storytelling in Baccano! will keep fans of Spy x Family engaged throughout.
| Release Date | Season(s) | Status | Streaming Platform(s) |
| --- | --- | --- | --- |
| Jult 2007 | 1 | Finished | |
2
Kaguya-Sama: Love Is War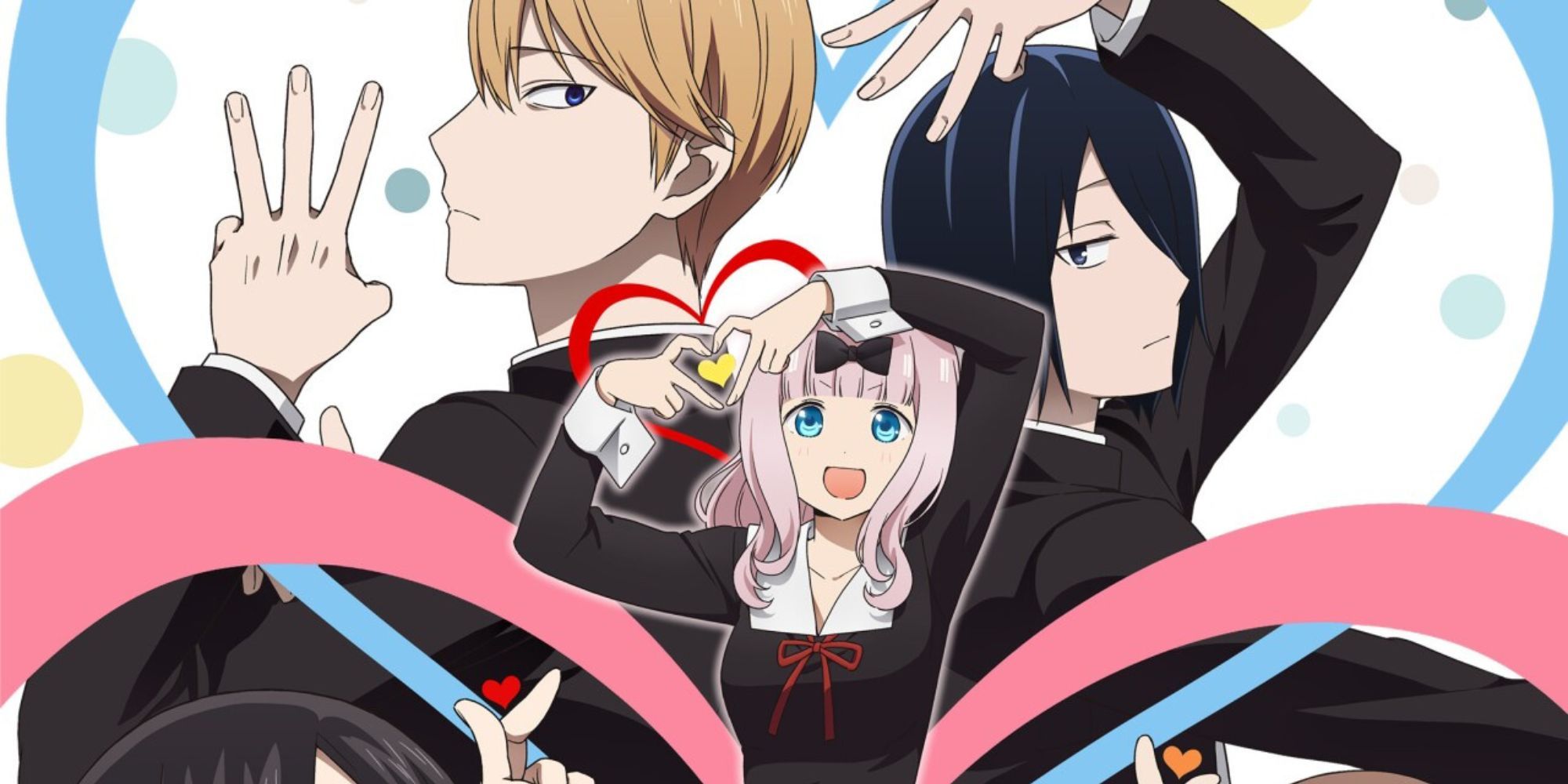 Similarities with Spy X Family:
Mind games are common in both shows.
The struggles of confession between Kaguya and Miyaki look similar to that of Loid and Yor.
Loid, aka Twilight, never fails to deliver thrilling spy escapades that keep us on the edge of our seats. His relentless pursuit of peace between nations often leads to jaw-dropping surprises that leave fans astonished. Yet, amidst those actions, the abundance of humor has us laughing wholeheartedly.
Switching gears to Kaguya-sama: Love is War, this series is a delightful concoction of clever mind games, all in the name of getting the main characters to confess their love first. Watching Kaguya and Miyuki feels the same as watching Yor and Loid, as if we are seeing them in their college days.
| Release Date | Season(s) | Status | Streaming Platform(s) |
| --- | --- | --- | --- |
| January 2019 | 3 | Finished | |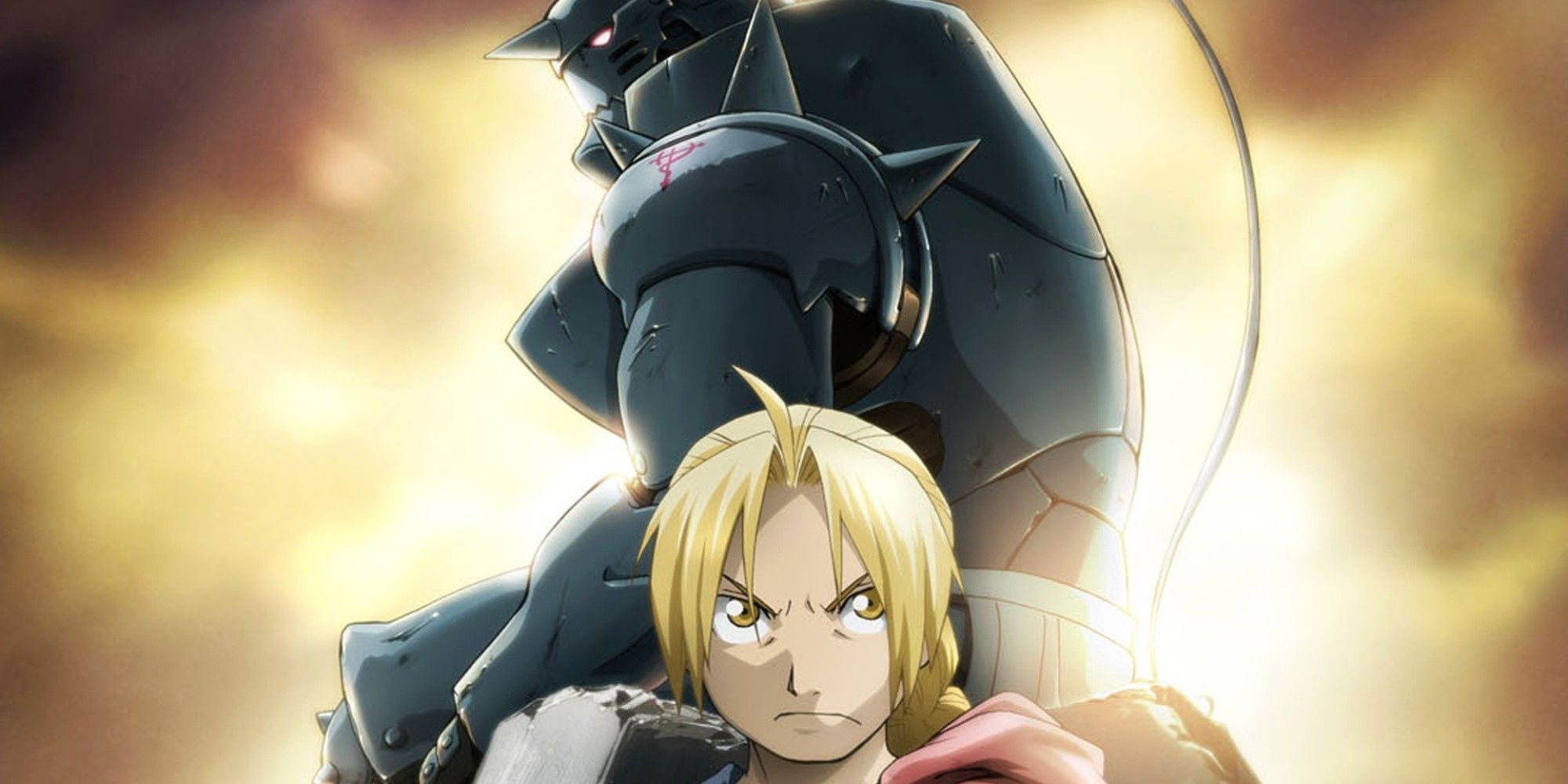 Similarities with Spy X Family:
Espionage is a major part of the series.
High importance is given to family relations.
While Spy x Family brings a lighthearted blend of comedy and occasional action, Fullmetal Alchemist: Brotherhood takes a different path with abundant action and sprinkles of humor. Yet, there's an undeniable charm to both. Both series share a common thread of espionage, secrets, and characters giving their best to conceal their true selves.
Beyond the spy games, the deep bonds of family shine brightly in both narratives. So, if you're drawn to the spy adventures and the depth of family connections in Spy X Family, you'll find a lot to love in Fullmetal Alchemist: Brotherhood. On top of that, if you're a fan of shows with twisted storylines, then FMAB has a lot to offer.
| Release Date | Season(s) | Status | Streaming Platform(s) |
| --- | --- | --- | --- |
| April 2009 | 1 | Finished | |
NEXT: Best Anime Arcs Of All Time, Ranked
(Visited 4 times, 1 visits today)