The Framework Laptop is a modular, repairable clamshell, but it can be even better with the right third-party accessories.
The Framework Laptop 13 is one of the best upgradeable laptops around. Every part of this unique device can be upgraded or repaired with fully modular construction. Because of this, every year, you have the option to update its internals to keep it apace with the best laptops, as the computing module can be swapped out for a selection of the latest and greatest chips. What's more, ports and expansion cards can be swapped, the keyboard can be changed, and the user can adjust the look. Even the best devices can be better with the right accessories, and we've rounded up a selection to make the Framework Laptop even better.



Source: Sewell

Sewell MOS Pack V4


Editor's choice

The Sewell MOS Pack V4 is a slim, stylish commuter backpack with a secret weapon. One of the interior pockets has Velcro harnesses for charging bricks, power banks, and cable management, so you can plug in your laptop and charge it on the go.




MOS Reach C Charging Brick


Charger for MOS Pack

$24 $28 Save
$4

The Sewell MOS Reach C power adapter is designed to go in the company's MOS Reach V4 backpack to provide power to one 60W USB-C port and three USB-A ports. It'll help keep a laptop like Framework's and other devices topped up while traveling.




Source: dbrand

dbrand Laptop Skin for Framework Laptop


Reskin your laptop

The Framework Laptop is a wonder of modularity, but the outside is kinda boring looking. Jazz things up with your choice of ultra-thin skins from dbrand and give your notebook as much personality as you want.




Source: Baseus

Baseus 20,000mAh 65W power bank


Power bank

$60 $80 Save
$20

For power on the go, nothing beats having a large-capacity power bank at hand. This model has a whopping 20,000mAh of capacity, two USB-C outputs, two USB-A outputs, and up to 65W to charge up your laptop at full speed.




ASUS ProArt PA278CV 27-inch WQHD Monitor


Premium pick

Match your laptop with this premium Quad HD monitor, with coverage of 100% of the sRGB gamut, and a factory calibration that is Calman Verified. It has HDMI input and USB-C for whichever Framework modules you have installed at the time, and a USB hub for extra ports.




HP 24MH FHD monitor


Best value monitor

You don't have to spend a small fortune to add a second screen for productivity. This 24-inch monitor from HP might only output 1080p resolution, but it'll give you more screen space to spread documents or research, so you don't need to flick between programs so often.




SanDisk Extreme Portable SSD v2


Portable storage

$130 $150 Save
$20

It's never a bad idea to have external storage for backups of important documents, even when your laptop has removable SSD modules. This rugged external SSD from SanDisk has 1TB of storage space and will be protected from bumps and falls, as it has no moving parts inside.




Source: CalDigit 

CalDigit TS4 Thunderbolt 4 Dock


Best docking station

$400 $450 Save
$50

Add another 18 ports to your laptop, and turn it into a true desktop replacement with this Thunderbolt 4 dock from CalDigit. It'll charge your laptop while adding five USB-A, three USB-C, two more Thunderbolt 4, 2.5GbE Ethernet, DisplayPort, SD Card readers, and more.




Source: Keychron

Keychron K3 Ultra-Slim


Mechanical keyboard

$84 $89 Save
$5

The keyboard on the Framework isn't bad, but laptop-style keys aren't for everyone. Add the crisp, accurate feel of mechanical keyboard switches to your setup with this ultra-slim wireless keyboard from Keychron, and never miss a stroke. It's also easily carried for productivity wherever you are.




Source: Logitech

Logitech MX Anywhere 3S


Portable mouse

Ever felt slowed down by using a touchpad? Yeah, me too so that's why I always pack one of Logitech's productivity mice with me. The MX Anywhere 3S tracks on almost every surface, and the quiet clicks mean it won't disturb anyone nearby.




Logitech StreamCam


Best webcam

$140 $170 Save
$30

The inbuilt Full HD 1080p webcam on the Framework Laptop is good enough, but sometimes you want a little more quality for those important meetings. The StreamCam is also Full HD, but it adds autofocus to keep you in perfect clarity in the frame.




Source: Framework

Cooler Master Mainboard Case for Framework


To reuse an older mainboard

The really cool thing about the Framework is that once you've upgraded the Mainboard, you can reuse it with this Cooler Master Mainboard case that turns the Framework Mainboard into a small desktop PC.
Putting together the best accessories for the Framework Laptop

The Framework Laptop 13 is one of our favorite 13-inch laptops, as the versatility and eco-friendliness of the modular construction are great. While you can get many modules from Framework to enhance the notebook, sometimes that's not enough. With my laptops, I prefer to use a docking station to add extra ports and functionality, so I'm not hunting for multiple adapters. Protecting the laptop in transit is also important to me, as I'm prone to dropping devices. The internal charging functionality of the MOS Pack V4 appeals to keep things charged up while moving between places. And the Mainboard can be reused once you upgrade to a newer Framework, thanks to the Cooler Master Mainboard Case, which turns an unused Mainboard into a mini PC.
If your workflow depends on multiple screens, you might find using the inbuilt touchpad limiting. In that case, a keyboard from Keychron and a mouse from Logitech will have you back to peak productivity in no time. All of these accessories will work brilliantly with your Framework Laptop 13.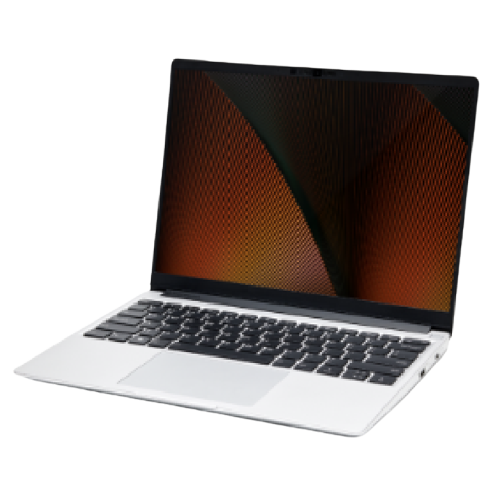 Framework Laptop 13

The Framework Laptop 13 is one of the most modular laptops you can buy in 2023. You can swap out all the components right down to the mainboard. New on this year's model is the option for 13th-generation Intel CPUs, along with AMD Ryzen processors for the first time. 
(Visited 2 times, 1 visits today)