Nursery Rhymes in Alan Wake 2 are small puzzles in the Saga Anderson chapters of the game. Players need to figure out what each Nursery Rhyme means and solve it using clothespin dolls Saga encounters during her journey.
Related: This Crazy Musical Segment In Alan Wake 2 Is The Best Gaming Moment Of 2023
Solving these Rhymes results allows Saga to find a Charm that she can equip to make her life easier. While most of these are quite straightforward, some of them are harder to figure out. The Boatyard Nursery Rhyme is one of them.
Alan Wake 2
Released

October 27, 2023

Developer(s)

Remedy Entertainment
Where To Find Boatyard Nursery Rhyme
After completing Return 5 – Old Gods and uncovering the story of Odin and Tor in the Wellness Center, Saga will have to return to Bright Falls by passing through the Bunker Woods and going to the previously inaccessible area of Billie's Boatyard. You'll find the Boatyard Nursery Rhyme at the southeastern corner, at the pier (location shown in screenshot).
How To Solve Boatyard Nursery Rhyme
You need two dolls to solve the Boatyard Rhyme. The clue is:
Five little Monsters out on the Sea
Competing to see who the winner will be
They rocked their boats to find out who floats
Until one little monster did fall
Mama called out to the Sea and cried
And the Sea, she replied:
"On the bottom they will rot if they will not
Stop rocking their boats."
To solve the puzzle, place the monster doll on the boat (bottom left) and the mother doll on the Sea (top middle).
Where To Find The Dolls
Both the Monster and Mother dolls can only be found in Watery after defeating Deputies Thornton and Mulligan. Completing this boss fight results in the flood water receding from multiple areas on the map, uncovering new locations.
The Mother doll is located in the Watery Lighthouse Trailer Park. Head to the bottommost part of the Watery map and look for a metal bench before the Nursery Rhyme at the pier. Four dolls are present on this bench, the Mother doll being one of them.
The Monster doll can be found in the Ranger Cabin near the top left corner of Watery. It's sitting on a cabinet on the second floor of the cabin.
Where To Find The Charm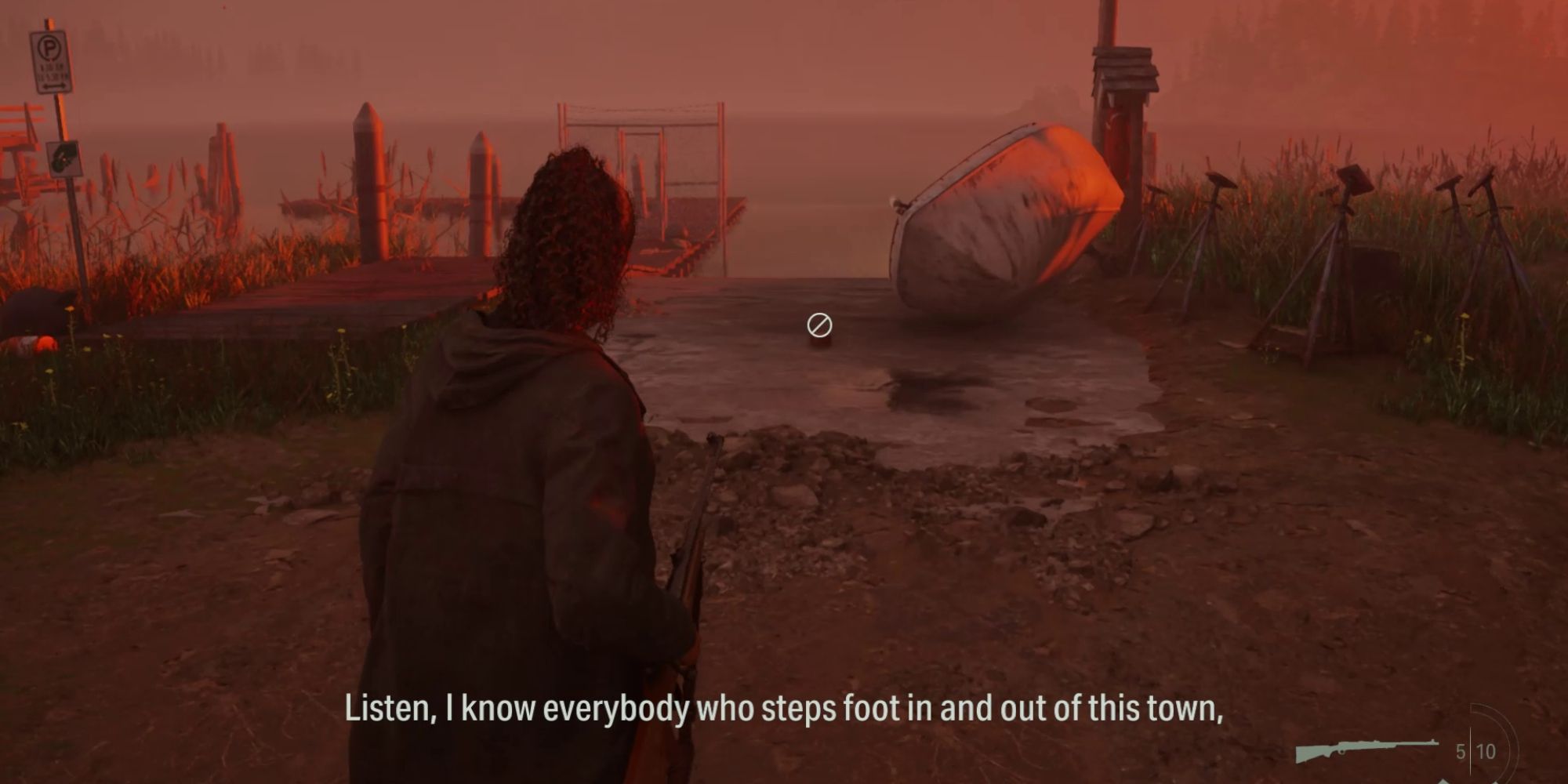 After placing the dolls in the correct spot, a reality fluctuation will occur, and you'll exit out of the Nursery Rhyme. Look at your feet to see a black miasma trail leading back to the Boatyard. Follow the trail, and you'll encounter a group of Taken.
Defeat them and keep following the trail to find a beached boat near the second pier.The Anchor Charm is just beside this boat. Equipping this charm allows you to give your Flashlight the ability to stun enemies when you aim it at them.
Next: Alan Wake 2: Best Words Of Power Upgrades
(Visited 1 times, 1 visits today)