Key Takeaways
Black Friday and Cyber Monday are the best days for shopping, especially for electronics and tech products.
Many stores offer deals and savings ahead of time on their websites, so you don't have to wait until the actual day.
When buying a laptop, check the sales leading up to Black Friday and on the day itself, as stock may be limited. Consider price-checking and reading product descriptions carefully before making a purchase.
It's almost that time. Black Friday and Cyber Monday are the biggest shopping days of the year, and so many stores save their biggest savings for those days. Black Friday is traditionally the largest event, with deals on all kinds of items for you and your loved ones, and Cyber Monday follows that up with even more massive savings, usually on electronics and consumer tech. Many people will track which stores, shops, and online outlets have the best Black Friday savings on laptops, graphics cards, or SSDs, and then get ready to purchase them when the sales drop. You can sometimes even find deals on Apple devices, which are rarer throughout the year.
If you're a frequent deals shopper, you likely have had your eye on a new TV or computer. So, when is the best time to buy some of these big-ticket items? It actually depends on what you are looking for. When it comes to laptops, you may actually find the best deal earlier than you think.
Should you buy a laptop on Black Friday or Cyber Monday?
Over the past decade or so, the shift to online shopping has become more prominent. People don't camp out hours in line on Thanksgiving night at a store anymore. Because online shopping has become much more prevalent and, frankly, easier, many manufacturers and big box stores now offer savings ahead of time on their websites.
For example, Walmart's and Best Buy's Black Friday sales have already started. Amazon's Holiday Deals section is already up on its website, with specific Black Friday deals going live on Nov. 23. If you're looking for a laptop, there are plenty on sale right now directly from manufacturers, too. Lenovo's Black Friday sale, for example, has already begun.
So, if manufacturers have the laptop that you want in stock, you should just grab it. Deals often only last while supplies are in stock, so some might not even make it to Cyber Monday. Companies will put away certain items to save them for Black Friday and Cyber Monday pricing. The pricing might be better, but you run the risk of having limited supply to search through.
Which day is better for buying a laptop?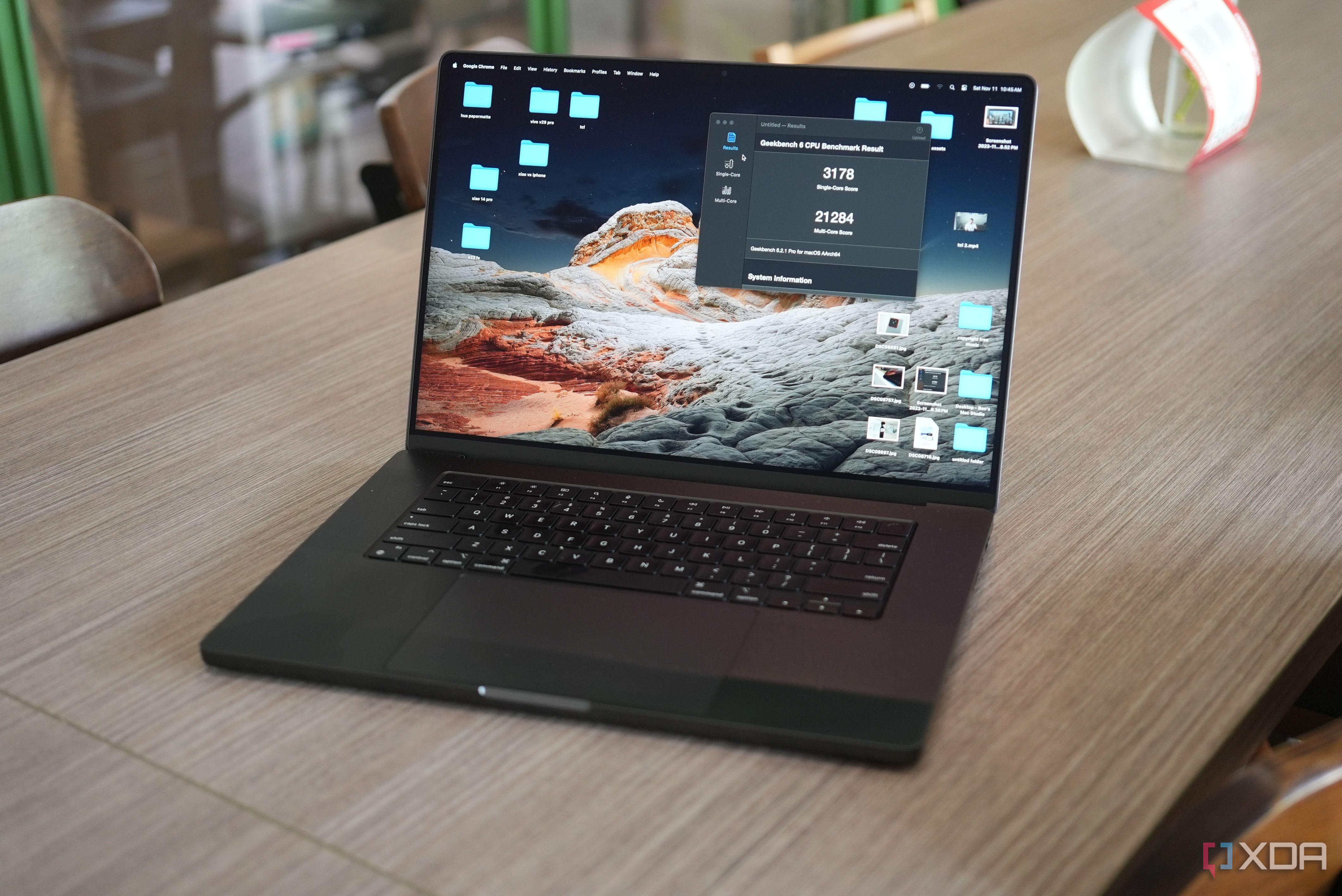 If you had asked us this question 10 years ago, we would have told you to wait until Cyber Monday, which was specifically coined, because people would continue to shop at home online throughout the Black Friday weekend. Companies noted this and started marking specific items for Cyber Monday sales, so you'll see more inventory earlier in the week as people do most of their shopping online anyway.
Black Friday laptop deals will typically be just as good as Cyber Monday pricing but with more stock available. The Cyber Monday price could be slightly lower, but it won't be a huge change. So, whether you want the best laptops, Chromebooks, or a new MacBook Pro, you should look at the sales leading up to Black Friday and on Black Friday itself. If there's a good sale, strike while the laptop is in stock. It may not be there on Cyber Monday. If you do see a better price on Cyber Monday, you can potentially cancel the order from Black Friday and buy it again to get a better price. The last thing you want is to miss out on the laptop that you want.
Source: Walmart
The first thing you must consider is what kind of laptop you want to buy. Then, you can price-check at different locations, including third-party retailers like Amazon or the manufacturer's website. You might see a price change in your favor or at least a color you want that is in stock in one place rather than another.
You should also know that you likely aren't going to see big discounts on laptops that were just released. Apple rarely has MacBooks on sale during this time of year, so you especially won't find sales on the new MacBook Pro M3 lineup. However, this means you'll find significant deals on older-generation laptops, like M2 or M1 MacBooks.
A final tip for laptop shopping is to make sure you read the product description carefully. If you're not building your own laptop from a manufacturer's website, you'll need to pay extra special attention. Think about the memory and storage you'll need and make sure the laptop you're interested in can deliver. Most importantly, pay attention to which processor the laptop you're buying has, as it may be an older version than the one that you want. Double-check that all of the specs meet your needs before hitting the buy button.
Source: Lenovo

Lenovo Slim Pro 7

$900 $1200 Save $300

The Lenovo Slim Pro 7 is a sleek creator laptop powered by an AMD Ryzen 7 7735HS processor and Nvidia GeForce RTX 3050 graphics. It also has a 14.5-inch 2.5K display with rounded corners.

Apple MacBook Air M1

$750 $999 Save $249

The M1 MacBook Air remains a great device even three years after its launch, thanks to the powerful M1 chip, great battery life, and a vibrant 13.3-inch Retina display.
(Visited 2 times, 1 visits today)