Stables in The Legend of Zelda: Tears of the Kingdom allow players a chance to equip, board, and register the horses they manage to tame out in the lands of Hyrule. Most stables from Breath of the Wild make a reappearance in this version, too, with some small differences here and there.
RELATED: The Legend of Zelda: Tears of the Kingdom: How To Import Horses from Breath Of The Wild
Most Stables are located near and around the main roads, with a Shrine nearby to provide easy fast-travel access. While stumbling upon a new location is the main charm of open-world games, having concrete information on hand is crucial when you need to register a new horse.
Updated by Hamza Haq on November 21, 2023: This article was updated to include the exact coordinates of all stables in the game as well as formatting each entry in a table for a better viewing experience.
New Serenne Stable (North Hyrule Plain)
Location: Located southeast of Lindor's Brow Skyview Tower. Head west from Lookout Landing and follow the main road. After passing the Carok bridge, it is just over the bend.
Coordinates: -1348, 0745, 0085
Snowfield Stable (Tabantha Tundra)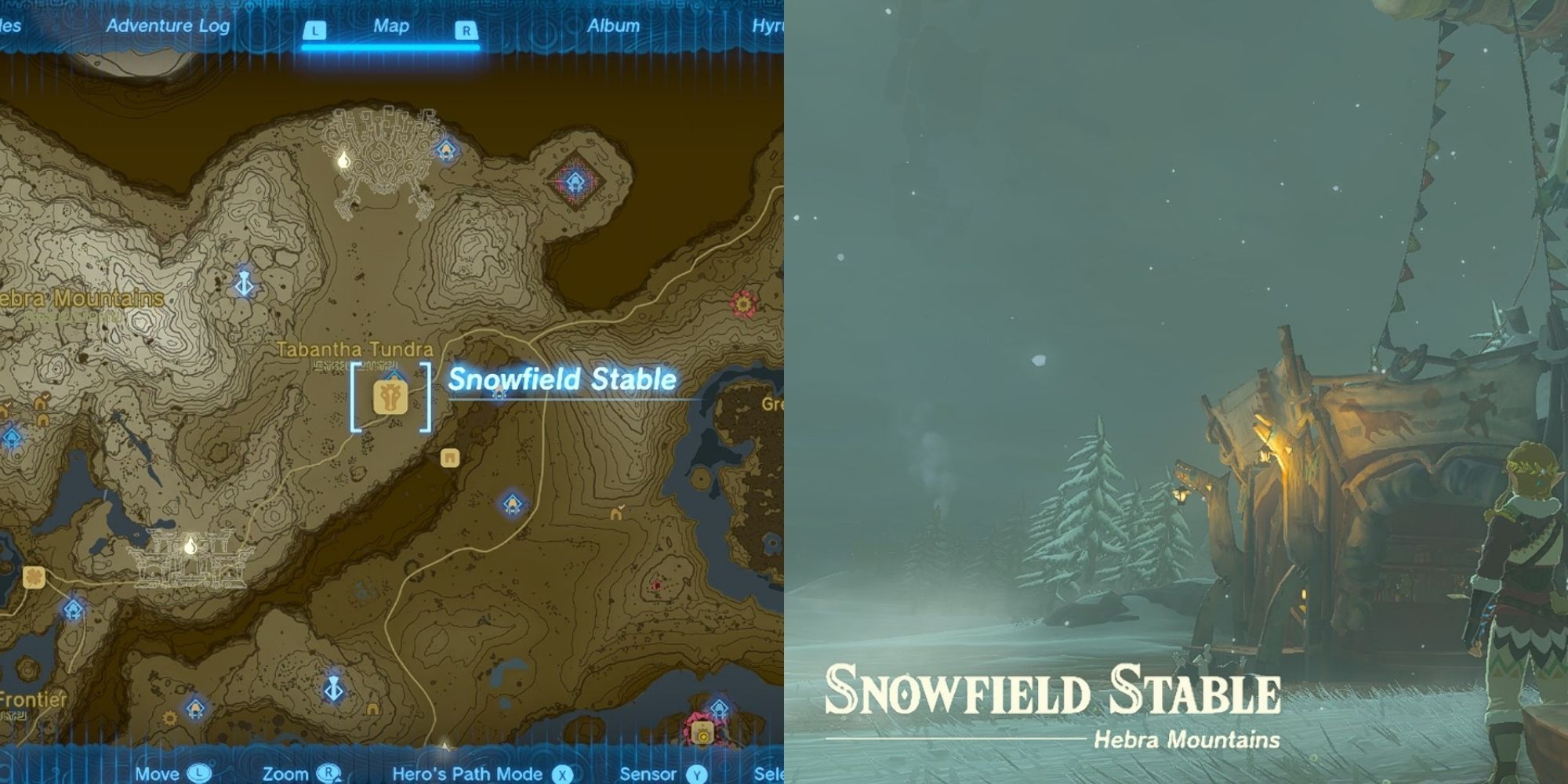 Tabantha Bridge Stable (West Hyrule Ridge)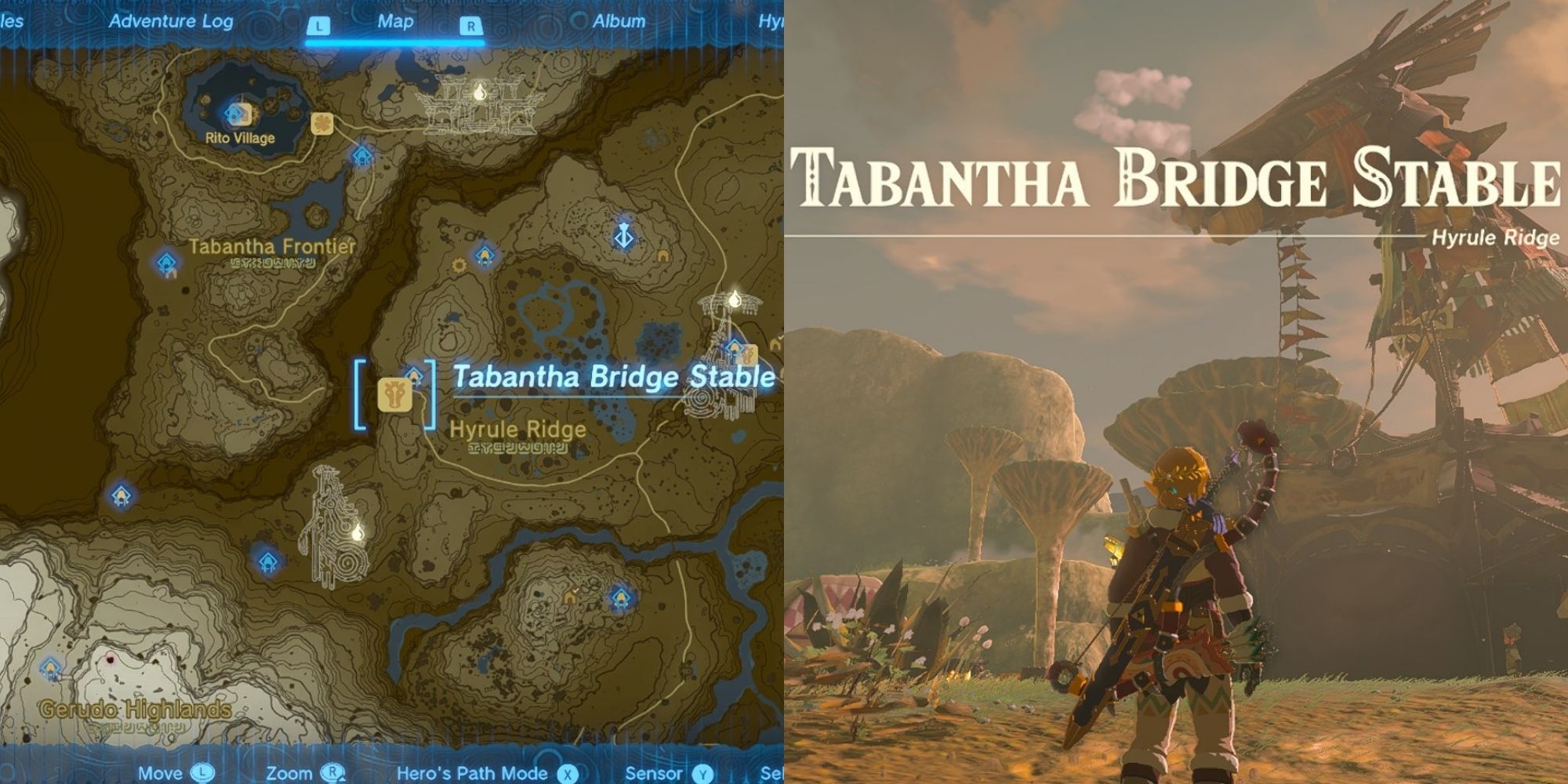 Gerudo Canyon Stable (Gerudo Desert Gateway)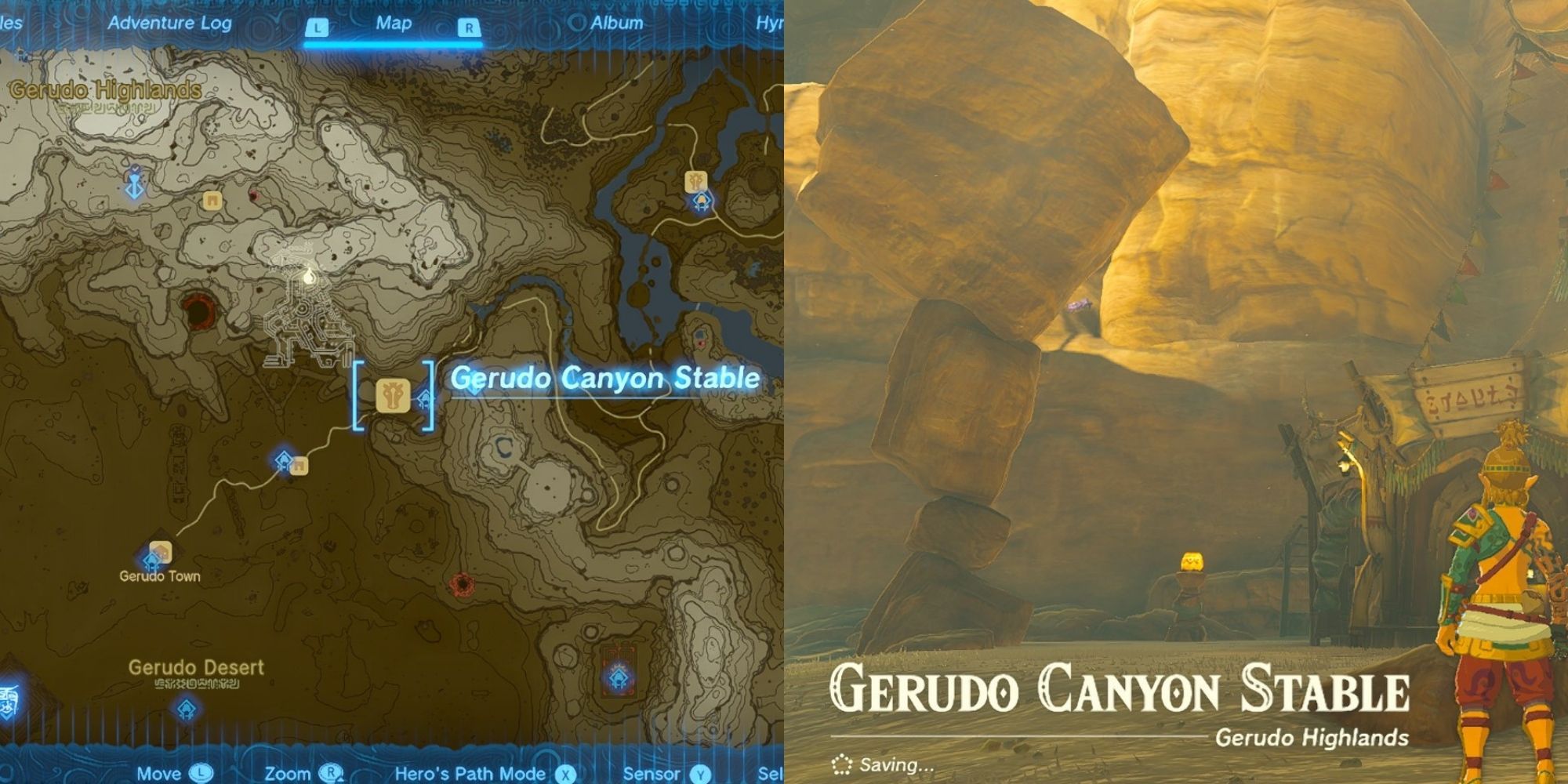 Location: Located directly west of the Gerudo Canyon Skyview Tower. It is right at the bottom of the canyon on the northwestern border of the Gerudo desert.
Coordinates: -2773, -2240, 0029
Outskirt Stable (Southwest Hyrule Field)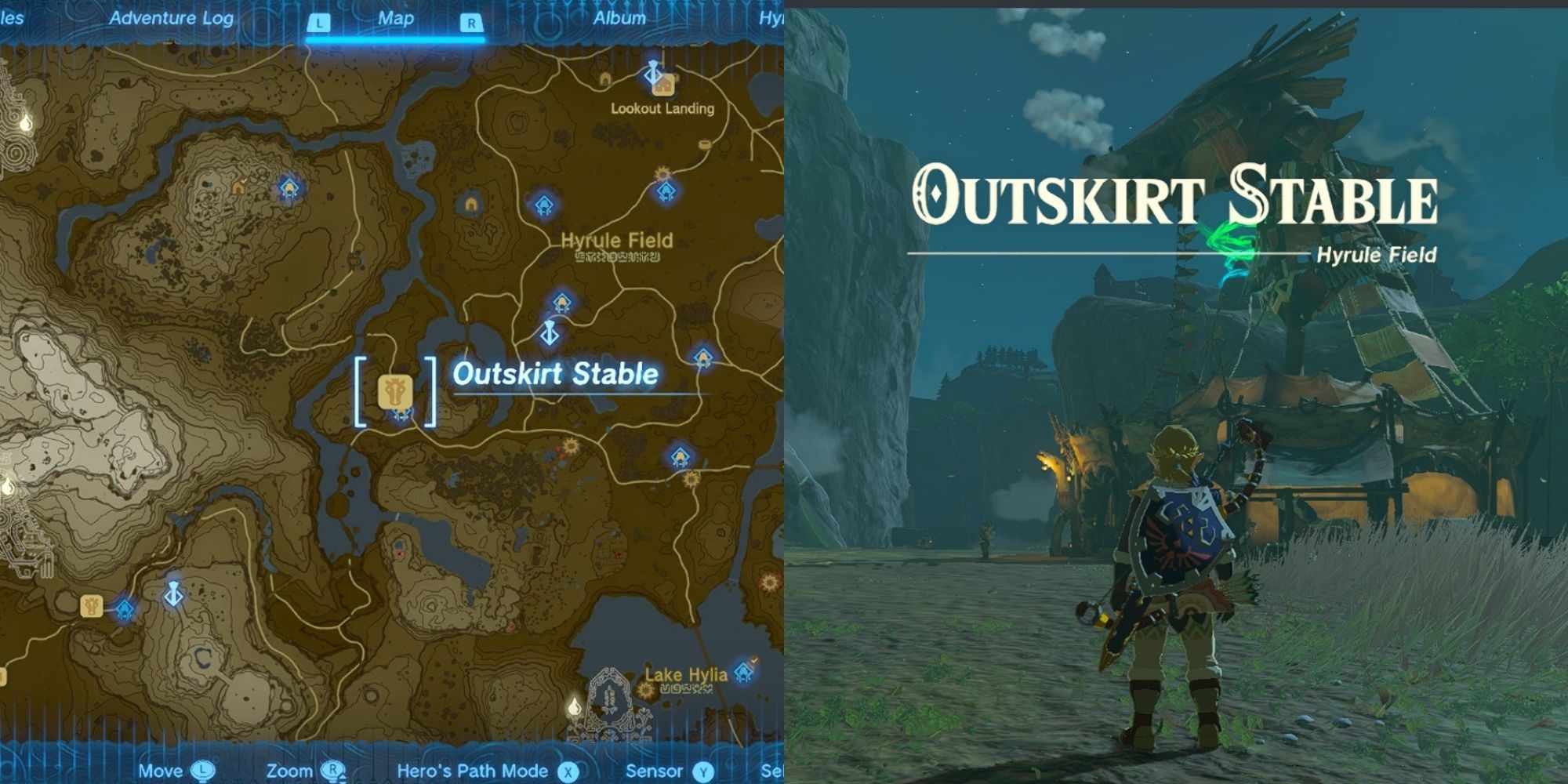 Location: Southwest of Hyrule Field, it is surrounded by water. Look west from the Hyrule Field Skyview Tower, past the Coliseum Ruins.
Coordinates: 1404, -1266, 0032
Related: The Legend Of Zelda: Tears Of The Kingdom – How To Get Ancient Blades
Riverside Stable (Hyrule Field)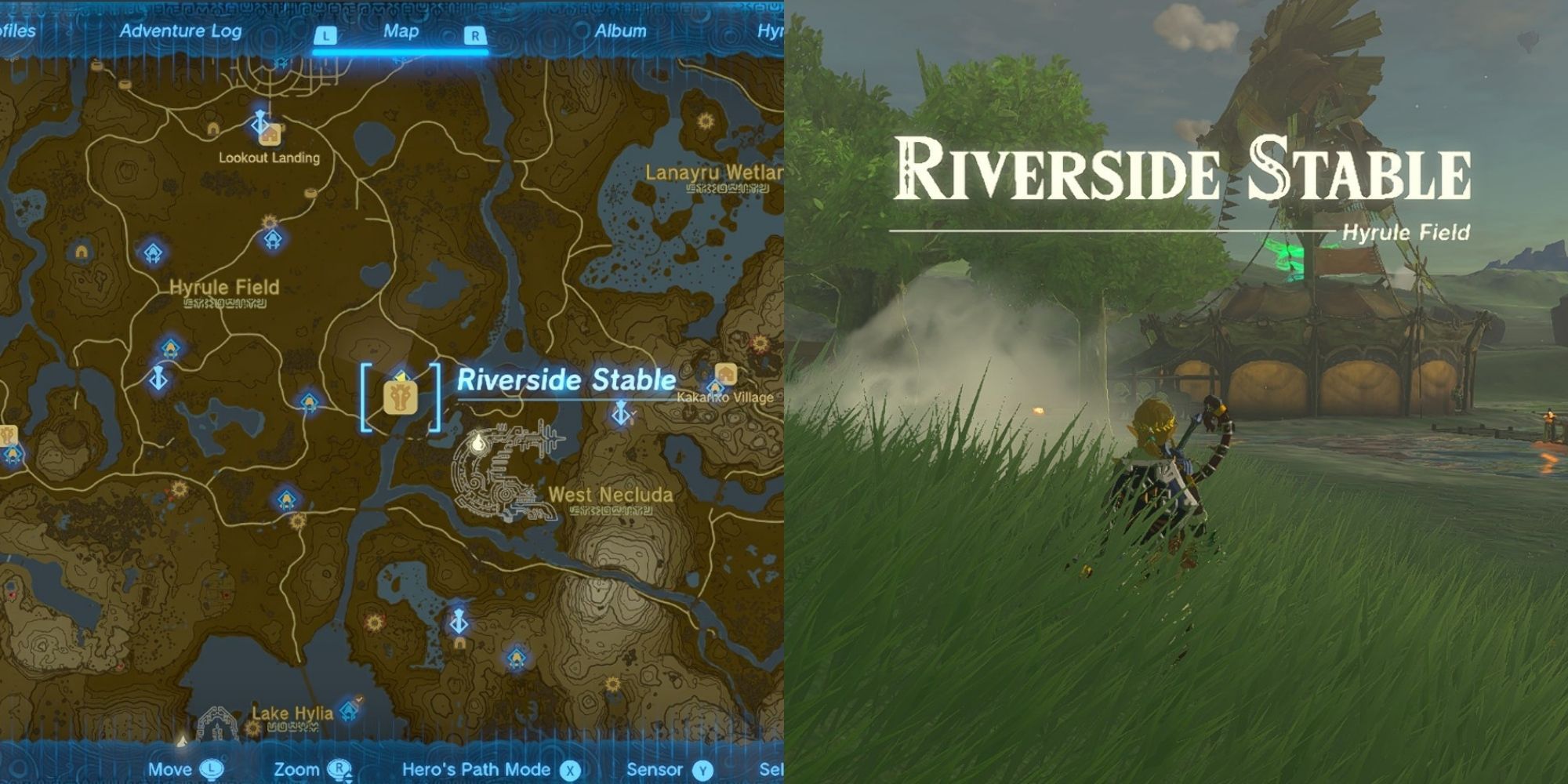 Location: Located in Southeast Central Hyrule on the border of West Necluda directly west of Sahasra Slope Skyview Tower. It is sandwiched between Whistling Hill and the Hylia River.
Coordinates: 0326, -1087, 0009
Highland Stable (Near Faron Sea)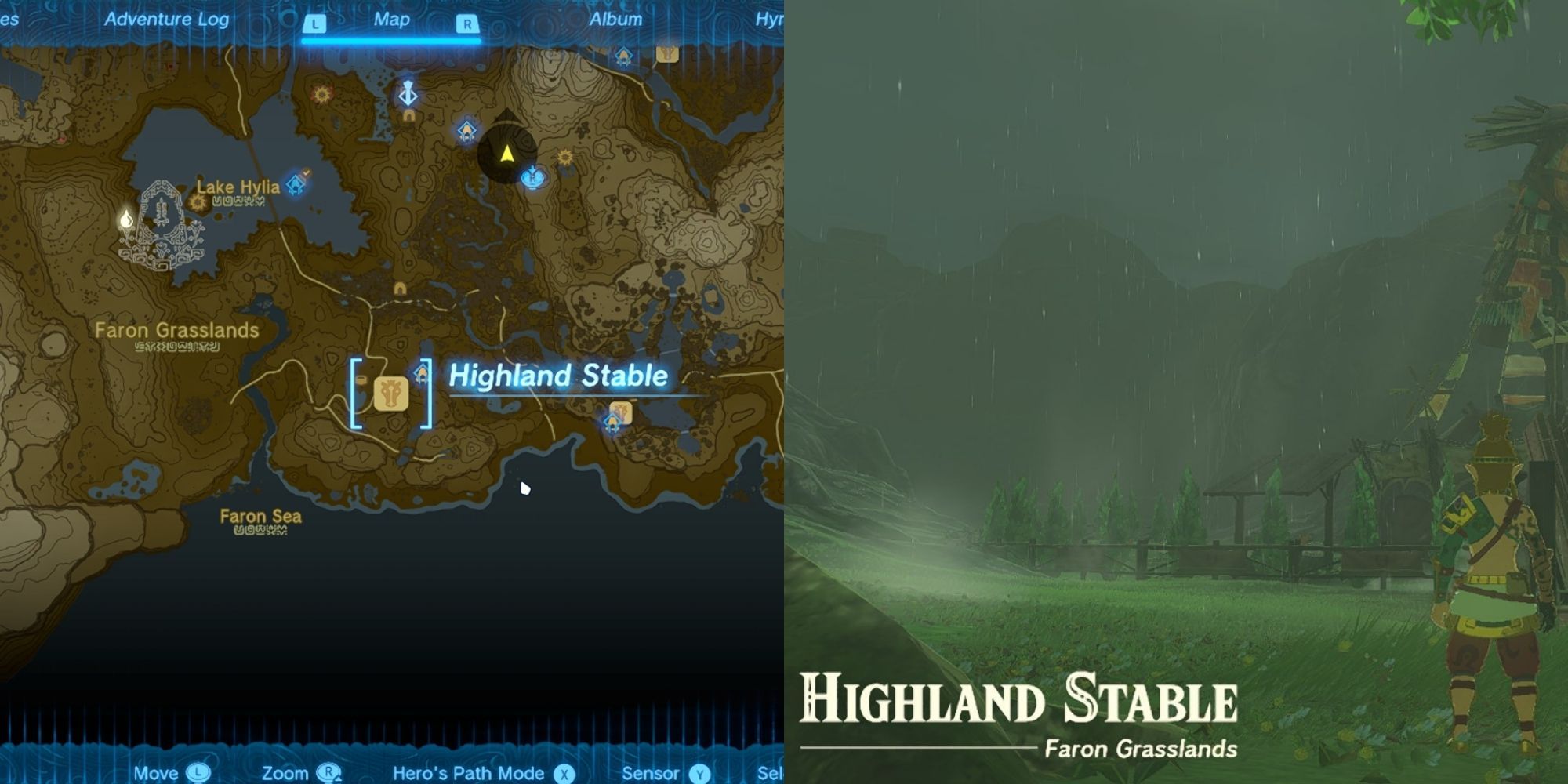 Location: Situated directly north of the Popla Foothills Skyview Tower. Head South from Lake Hylia and follow the road to the Fural Plain. It is located just after the Finra Woods.
Coordinates: 0516, -3442, 0047
Lakeside Stable (Near Lake Floria)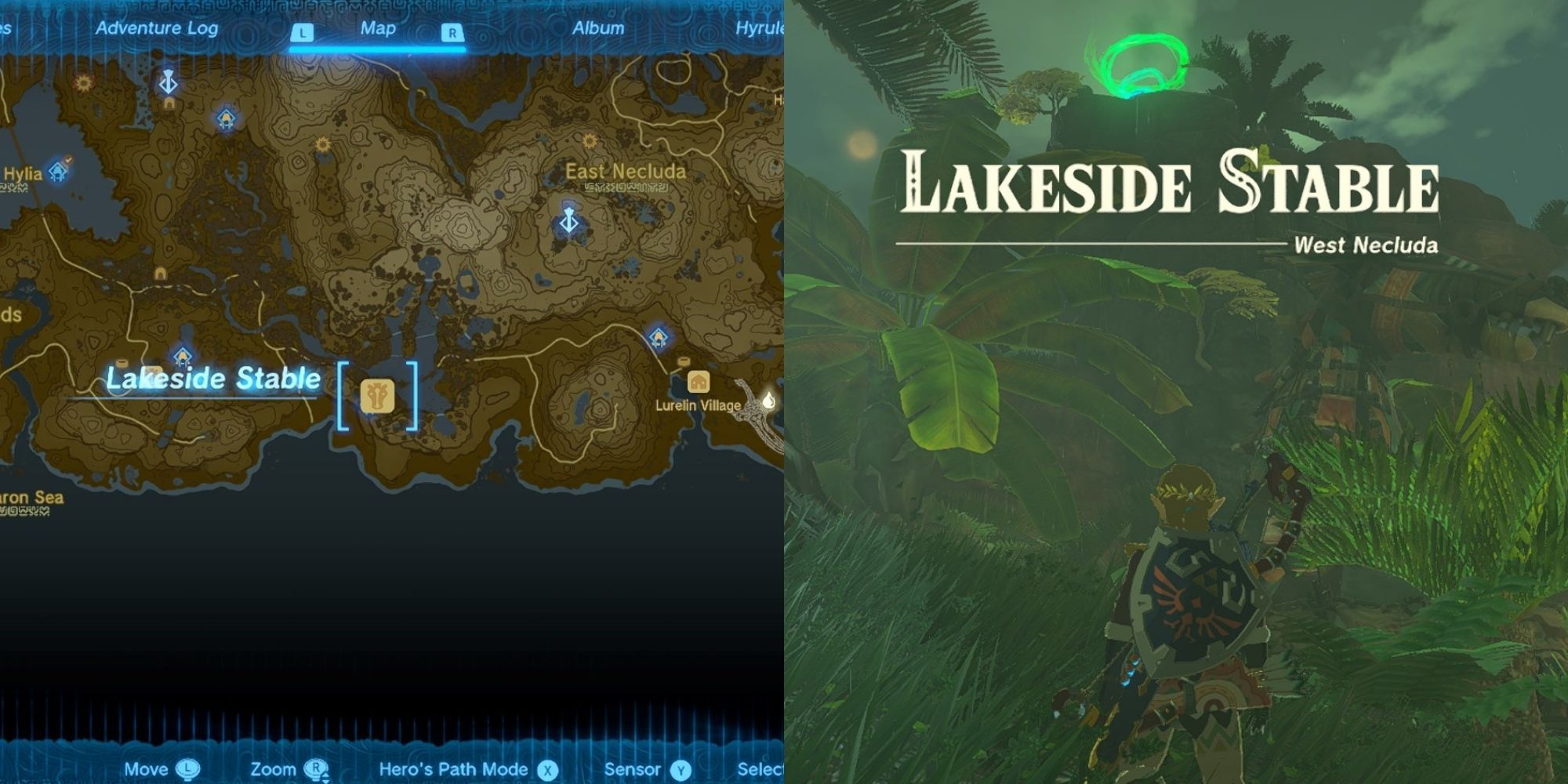 Location: Northwest of Rabella Wetlands Skyview Tower, between the Highland Stable and Lurelin Village. Follow the coastline of the Faron Sea to Lake Floria.
Coordinates: 1547, -3535, 0061
Dueling Peaks Stable (West Necluda)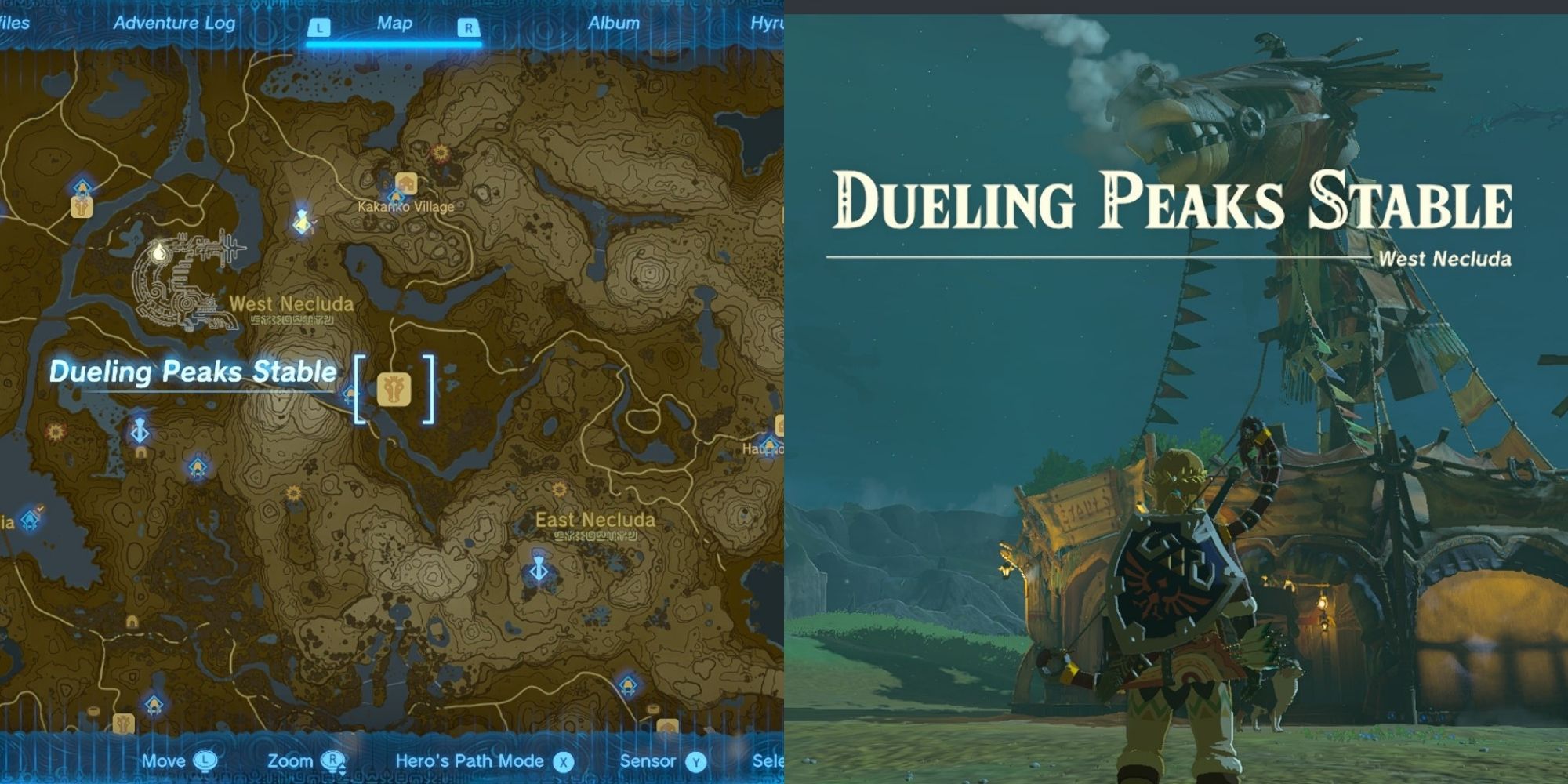 Location: Present just south of Karakiro Village and the Sahasra Slope Skyview Tower. Follow the southbound winding road leading out of the Village. The stable can be seen just after crossing the lake bridge.
Coordinates: 1757, -1957, 0010
Woodland Stable (West Eldin Canyon)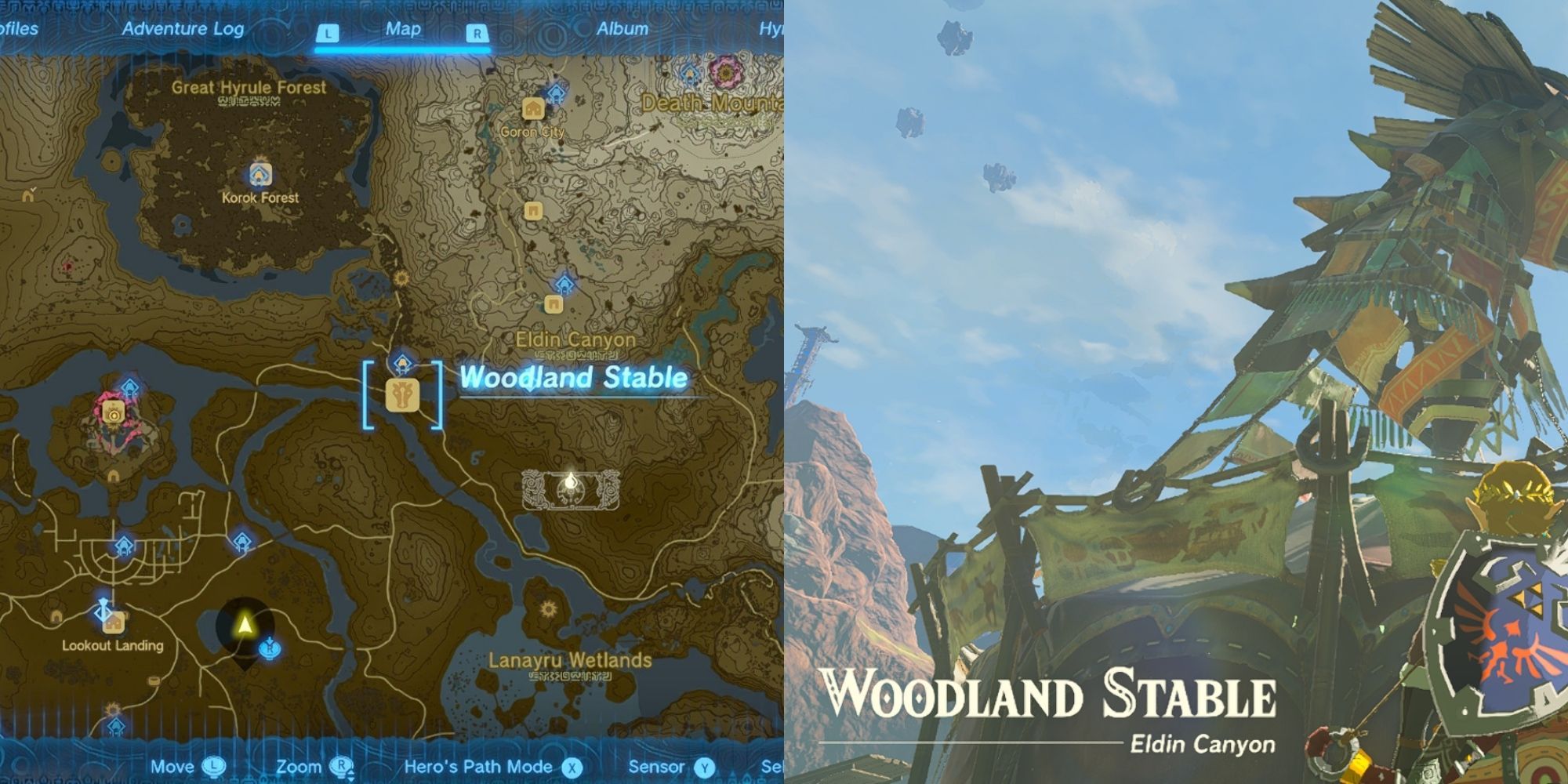 Location: Directly west of Eldin Canyon Skyview Tower. Follow the Hylia River east until it starts bending south.
Coordinates: 1057, 1122, 0022
Related: The Legend Of Zelda: Tears Of The Kingdom – Misko's Treasure Guide
Foothill Stable (Cephla Lake)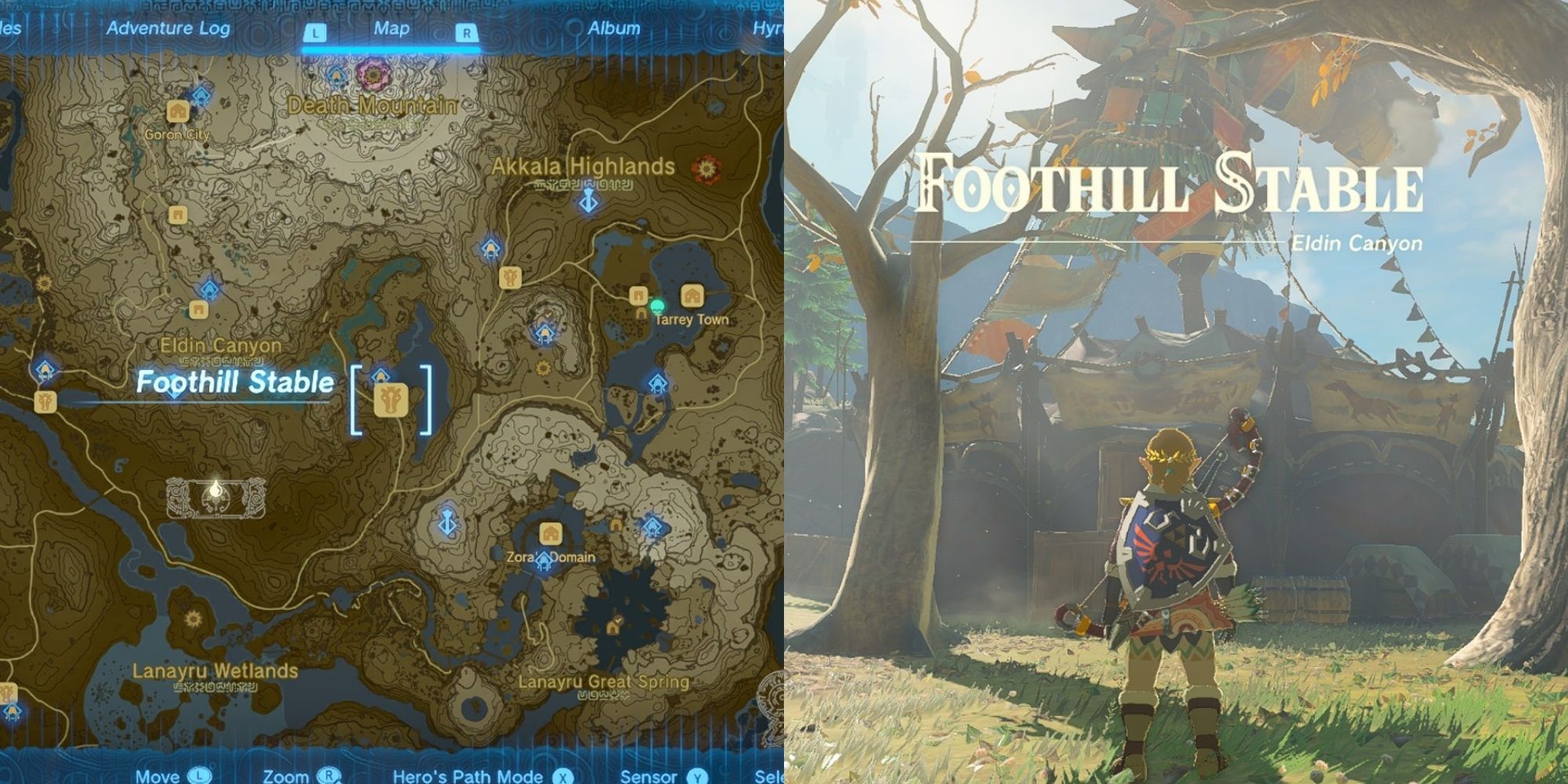 South Akkala Stable (Akkala Highlands)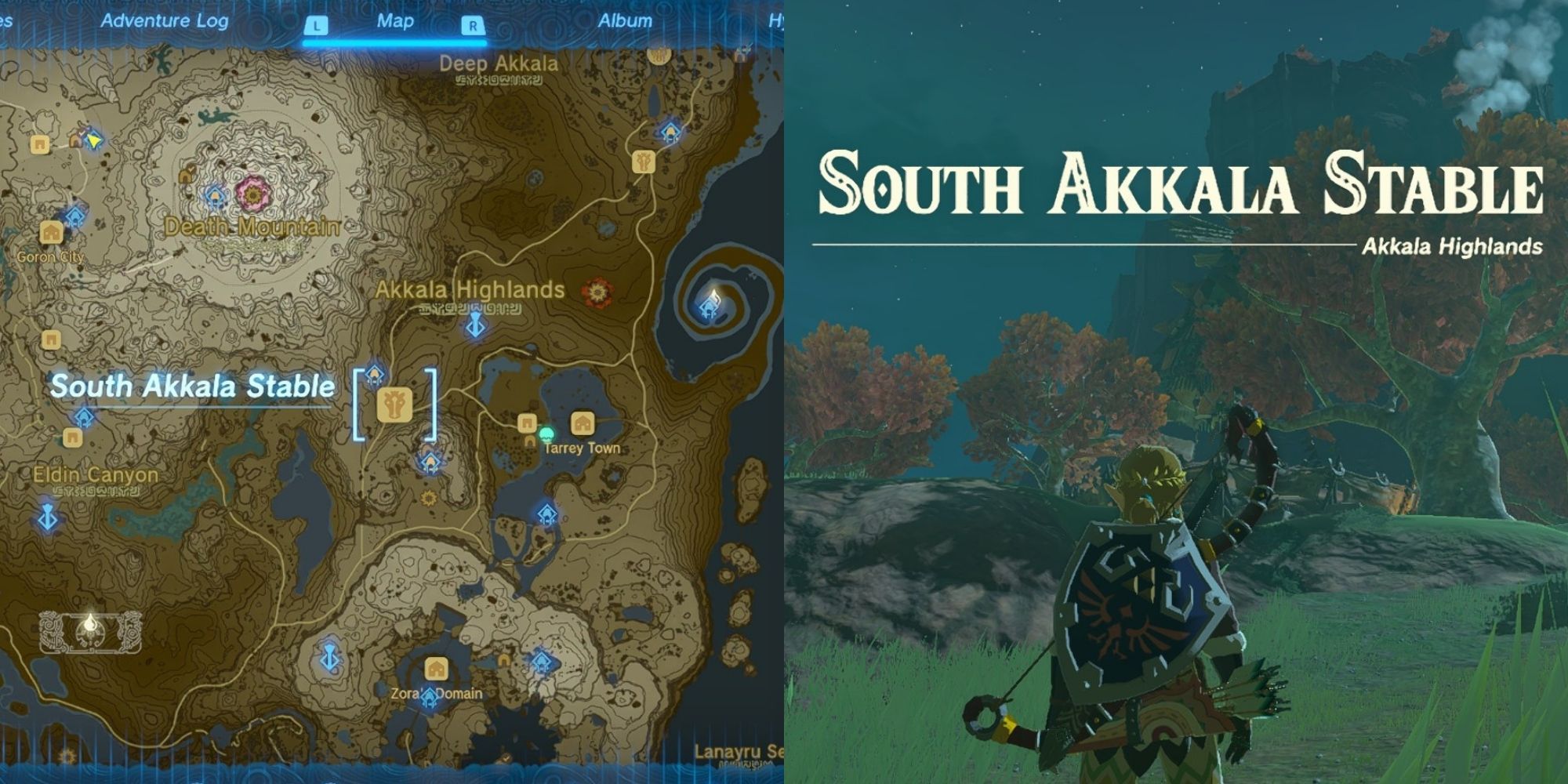 Location: Southwest of Ulri Mountain Skyview Tower. North of Zora's domain in the southernmost part of Akkala.
Coordinates: 3125, 1687, 0201
East Akkala Stable (Akkala Highlands)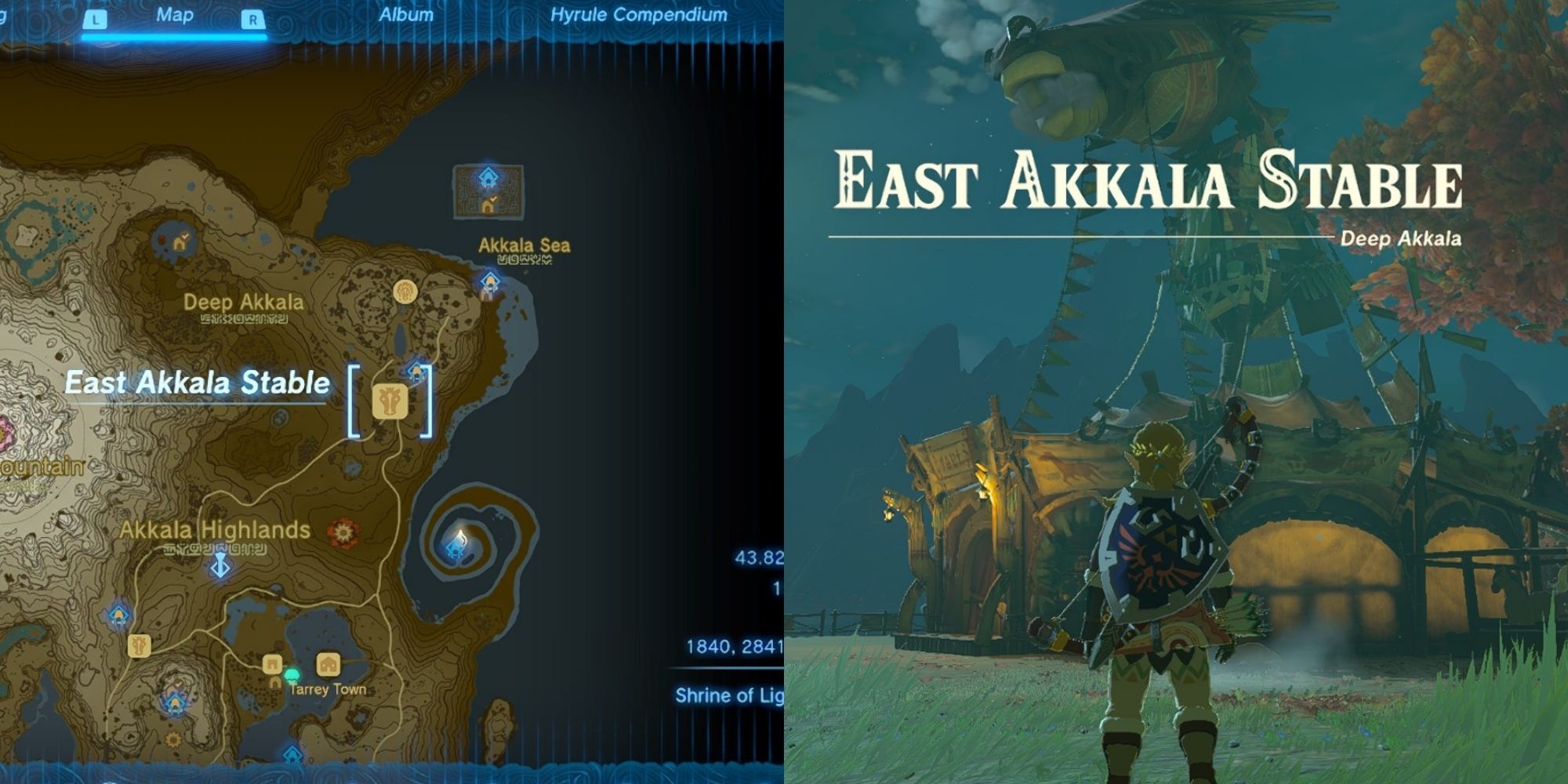 Location: In the northeasternmost part of the map, besides the Ulri Mountain Skyview Tower, follow the road north of Tarrey Town.
Coordinates: 4254, 2737, 0125
Side Quest(s)
Strongest in the World
The Gathering Pirates
Wetland Stable (West Lanayru Wetlands)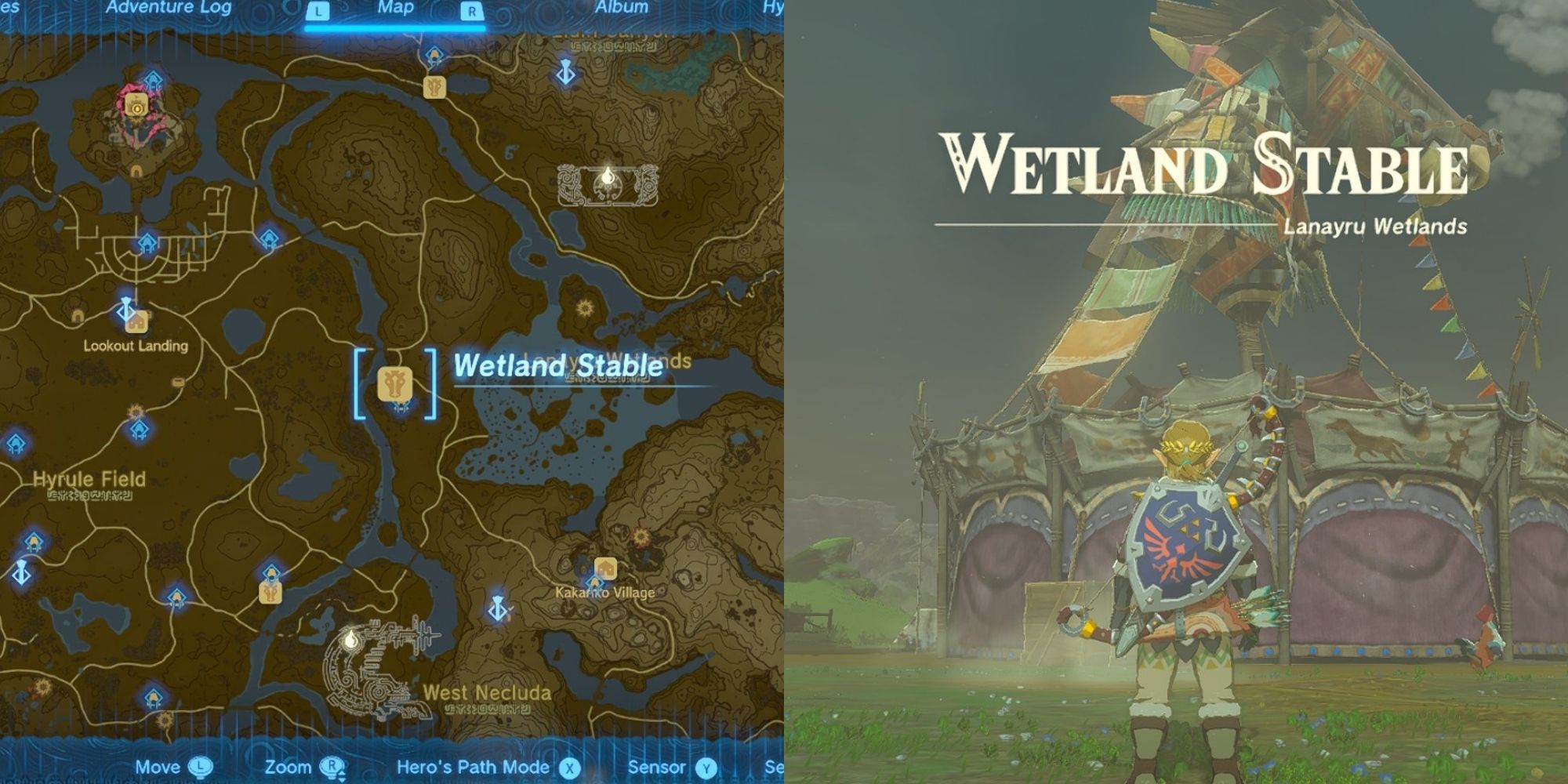 Location: Northwest of the Sahasra Slope Skyview Tower, head east from Lookout Landing and follow the Hylia River south.
Coordinates: 0914, -0248, 0034
Lookout Landing (Mini Stable)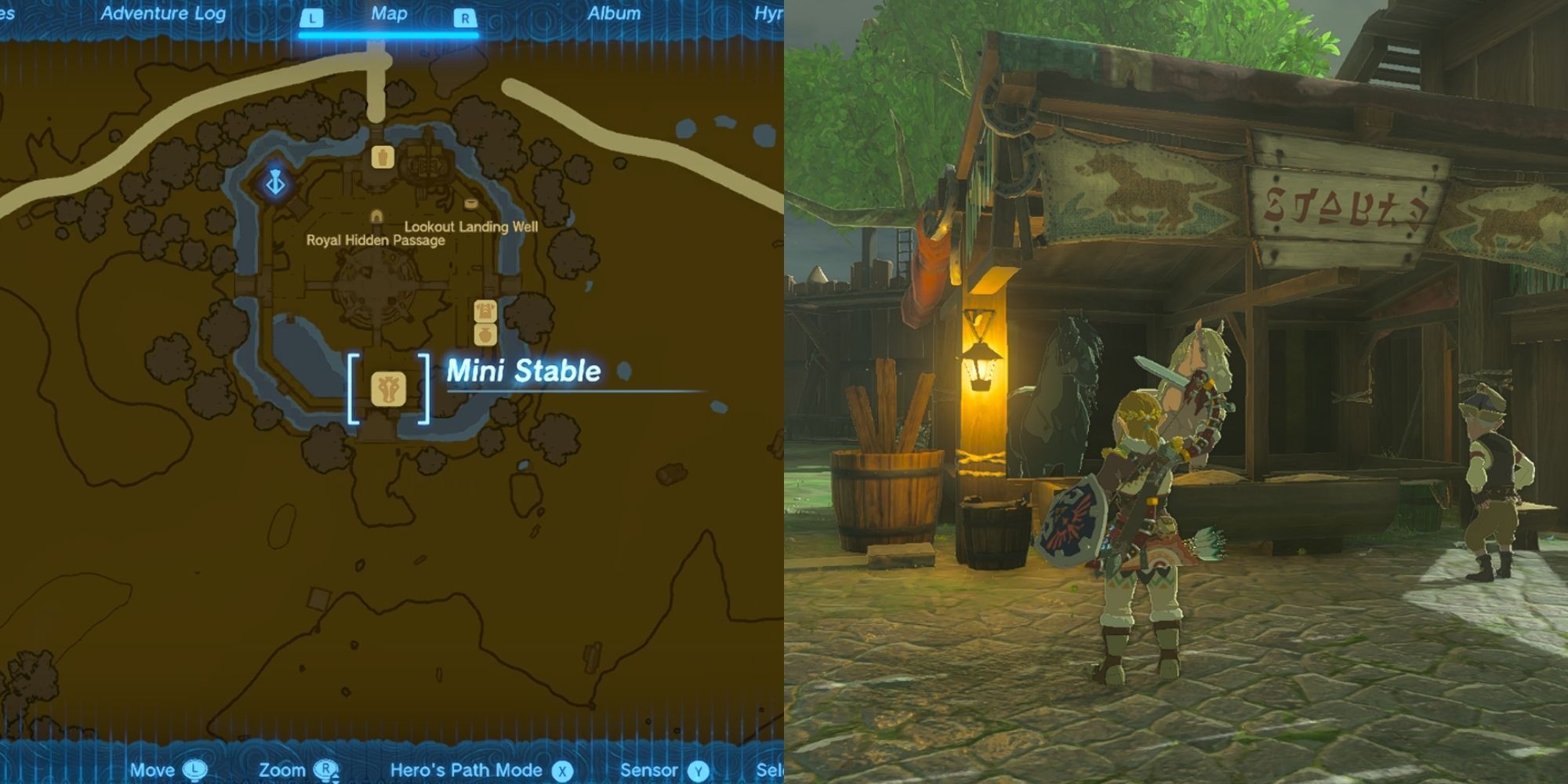 Location: A mini stable is located right inside Lookout Landing by the north gate. You have to complete the side quest: The Incomplete Stable, to get it up and running.
Coordinates: -0249, 0056, 0019
Gerudo Canyon Pass Stable (Mini Stable)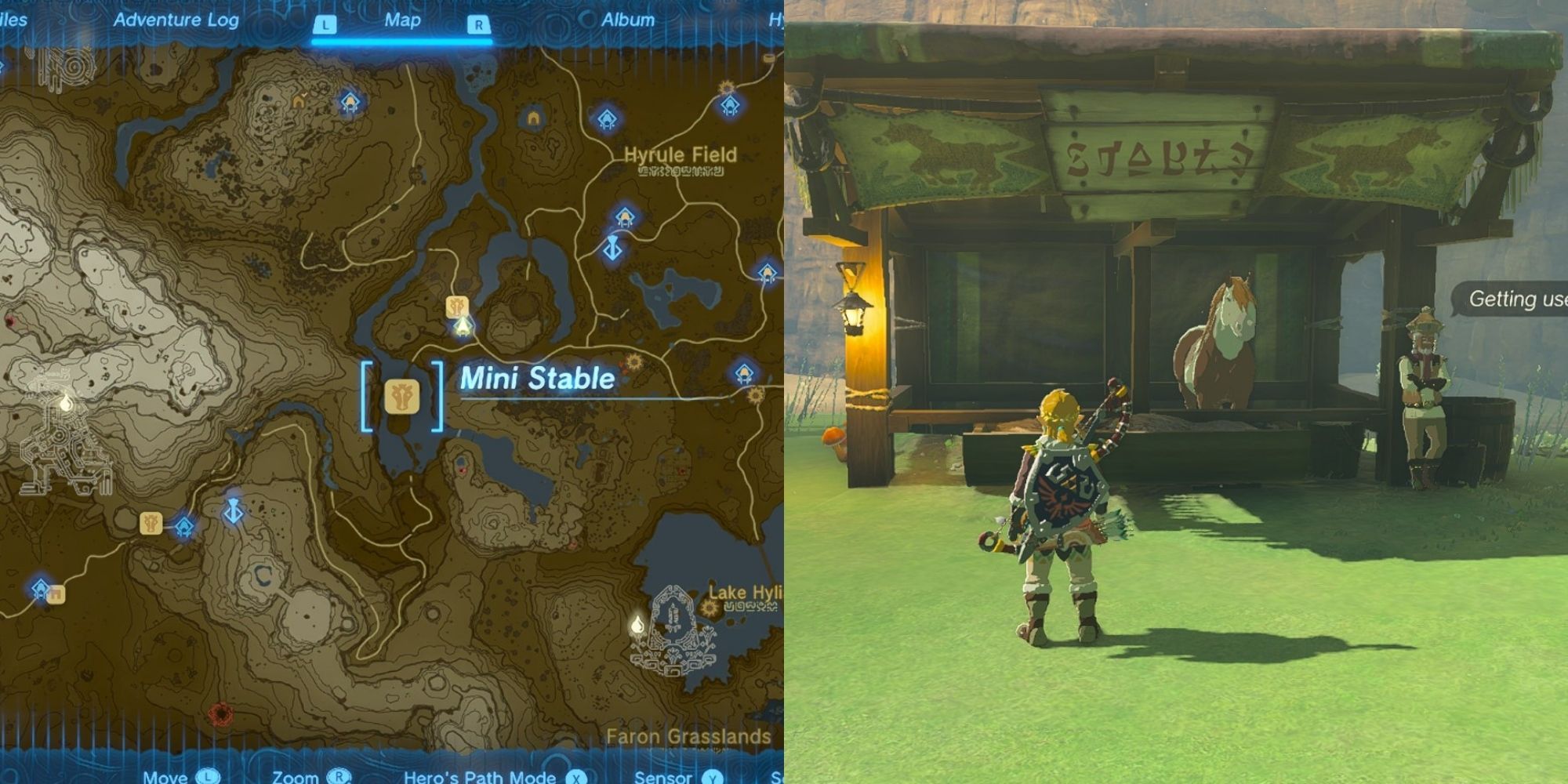 Location: Just South of Outskirts Stable, follow the road until you reach the Digdogg Suspension Bridge. It is right in the middle of the bridge.
Coordinates: -1691, -1661, 0020
Next: The Legend Of Zelda: Tears Of The Kingdom – Main Characters Overview
(Visited 1 times, 1 visits today)