With the iPhone 13 launch several months behind us, and the iPhone 14 likely on its way in the near future, iPhone buyers need to tackle a tricky decision – grab what is clearly one of the best phones now in the iPhone 13 or do wait until the fall for whatever improvements the iPhone 14 has to offer.
At least one complication is no longer a consideration. When we first published this article, Apple was facing supply chain issues that put its new phones in short supply, especially the iPhone 13 Pro models. These days, though, you can order a phone directly from Apple and have it in your hands in a few days at most.
That means deciding whether to buy an iPhone 13 or hold out for the iPhone 14 is much like any buy-or-wait decision. It depends heavily on your personal circumstances — if you need a phone now, get one now — and what kind of features you consider must-haves. But knowing what's available now and what's likely to come down the pike can help simplify that decision. 
So here's what you get with an iPhone 13 and how Apple's rumored iPhone plans for later this year might influence your buying decision.
iPhone 13: What's available now
The iPhone 13 arrived last September with four different models to choose from. The iPhone 13 Pro Max is our favorite of the bunch and the best iPhone you can currently get. But it's also the most expensive — the iPhone 13 Pro offers many of the same features but with a smaller display for $100 less. 
The iPhone 13, with its $799 price, will appeal to most users with its mixture of features and value. The iPhone 13 mini is the cheapest of the new iPhones, but with its 5.4-inch screen, its appeal is limited to fans of small phones.
| | iPhone 13 mini | iPhone 13 | iPhone 13 Pro | iPhone 13 Pro Max |
| --- | --- | --- | --- | --- |
| Starting price | $699 | $799 | $999 | $1,099 |
| Storage | 128, 256, 512GB | 128, 256, 512 GB | 128, 256, 512, 1TB | 128, 256, 512, 1TB |
| Screen size | 5.4 inches | 6.1 inches | 6.1 inches | 6.7 inches |
| Resolution/ppi | 2340 x 1080/476 | 2532 x 1170/460 | 2532 x 1170/460 | 2778 x 1284/458 |
| Adaptive refresh | No | No | Up to 120Hz | Up to 120Hz |
| Chip | A15 Bionic | A15 Bionic | A15 Bionic | A15 Bionic |
| Rear cameras | Dual 12MP (Wide, ultrawide) | Dual 12MP (Wide, ultrawide) | Pro 12MP (Telephoto, Wide, Ultra Wide) | Pro 12MP (Telephoto, Wide, Ultra Wide) |
| Zoom | None / 5x digital | None / 5x digital | 3x optical / 15x digital | 3x optical / 15x digital |
| Front camera | 12MP TrueDepth | 12MP TrueDepth | 12MP TrueDepth | 12MP TrueDepth |
| Colors | Red, Starlight, Midnight, Blue, Pink | Red, Starlight, Midnight, Blue, Pink | Graphite, Gold, Silver, Sierra Blue | Graphite, Gold, Silver, Sierra Blue |
| Size | 5.2 x 2.5 x 0.3 inches | 5.8 x 2.8 x 0.3 inches | 5.8 x 2.8 x 0.3 inches | 6.3 x 3.1 x 0.3 inches |
| Weight | 4.97 ounces | 6.14 ounces | 7.2 ounces | 8.5 ounces |
| Water resistance | IP68 | IP68 | IP68 | IP68 |
| Battery life | 8:41 | 10:33 | 11:42 | 12:16 |
All four iPhone 13 models are powered by the A15 Bionic chip, the most powerful mobile processor we've tested. Each of the four iPhones also rank among the best camera phones, with the Pro models featuring a telephoto lens in addition to the two-camera setup included on the iPhone 13 and iPhone 13 mini. Each model also supports the Cinematic mode feature in which you can seamlessly shift the focus in a video you're shooting.
Perhaps the most welcome addition to the iPhone 13 lineup was bigger batteries in every model. The iPhone 12 lineup, with the exception of the iPhone 12 Pro Max, was a disappointment in terms of battery life, so it's good to see Apple reverse that trend with its follow-up release.
Our iPhone 13 vs. iPhone 13 Pro comparison can help you pick out which model is right for you. We also look at the iPhone 13 Pro vs. iPhone 13 Pro Max differences.
While any iPhone 13 vs. iPhone 12 comparison will show some improvements from year to year, the biggest advances will be felt if you've been holding onto an older iPhone and upgrade to a new model. For example, our iPhone 13 vs. iPhone XR camera face-off shows a dramatic improvement in low-light photos over a phone that came out just three years ago.
Since the iPhone 13's release, Apple has come out with one other phone — the iPhone SE (2022). We'll talk about that device a little bit later as we focus more on the iPhone 14 vs. iPhone 13 question.
iPhone 14: Rumored features coming in 2022
The iPhone 13 may have come out more than 6 months ago, but that new iPhone smell still lingers. Nevertheless, the iPhone 14 is already in development, with some of the alleged details about what's in the works trickling out. Expect more of those leaks as we get closer to the iPhone 14's launch date.
We wouldn't expect Apple to deviate from its long-established strategy of rolling out major iPhone releases in the fall — that means we're about five months away from laying eyes on the iPhone 14 as of this writing. But if you can wait that long, these are the rumored features and enhancements potentially coming our way.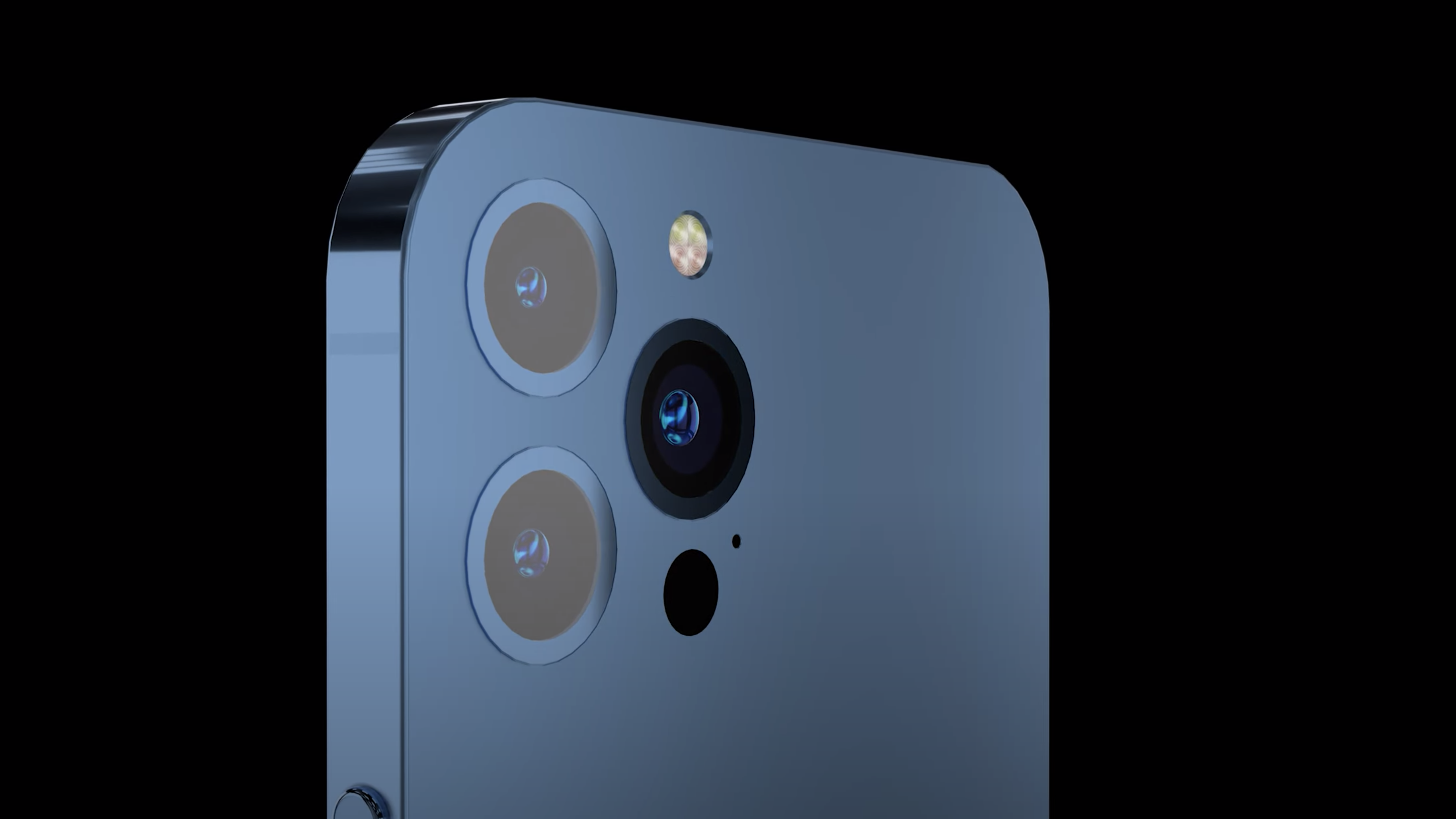 A faster processor: This one's a gimme. Every new iPhone generation tends to introduce a new system-on-chip, and we'd expect the iPhone 14 to be no different. That likely means A16 Bionic silicon replacing the A15 that powers this year's models. You'd figure that chip would be faster and more power-efficient, especially if Apple's chip supplier switches to a 4-nanometer process that fits more transistors onto the chip than the 5nm A15.
That said, generation-to-generation performance improvements tend not to be visible to the naked eye. A processor boost alone wouldn't be enough to postpone an upgrade, even if you've been holding on to your current iPhone for years.
There's an additional wrinkle this year — some rumors claim only the iPhone 14 Pro models are going to get the A16 Bionic. The standard iPhone 14 Pro could instead get the version of the A15 Bionic that powers the iPhone 13 Pro models — essentially meaning Apple's cheaper iPhones would come with more RAM than before.
New model size: The iPhone 13 mini will likely be the last of its kind to sport that particular screen size. (So if you do favor smaller phones, now's the time to upgrade.) For the iPhone 14, Apple will supposedly go big — as in a lower cost 6.7-inch model that will serve as a bigger screen version of the 6.1-inch iPhone 14.
If this rumor pans out and Apple releases an iPhone 14 Max, it will create a big-screen option for less than what the current Pro Max models cost. Fans of big screen phones who aren't willing to pay up for an iPhone 13 Pro Max may have good reason to hold out until the fall.
No notch: Apple shrunk the notch by 20% on the iPhone 13, but that's not good enough for people who want as clean and unobstructed a display as possible. They may get their wish with the iPhone 14, which is rumored to be dropping the notch from at least some of its models.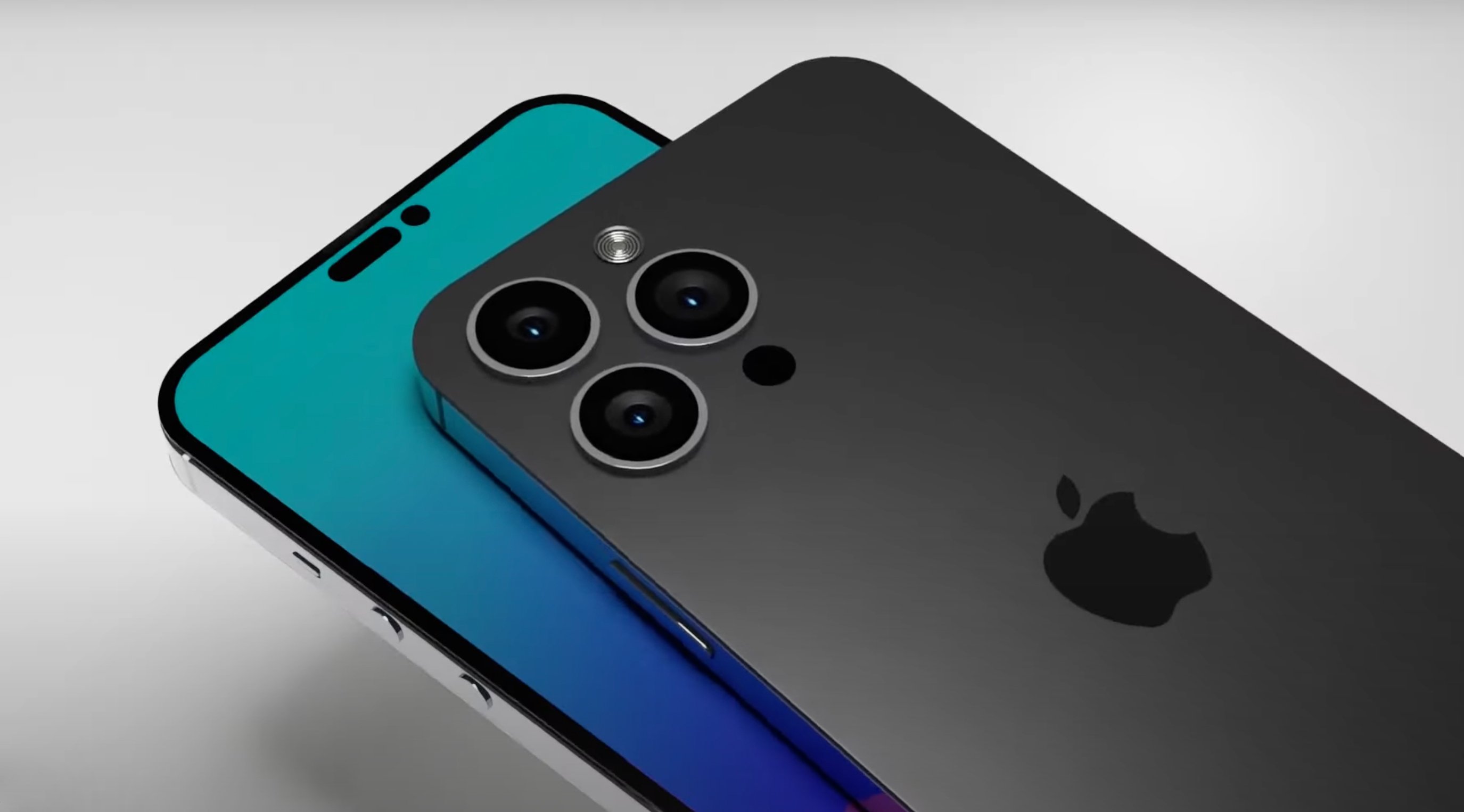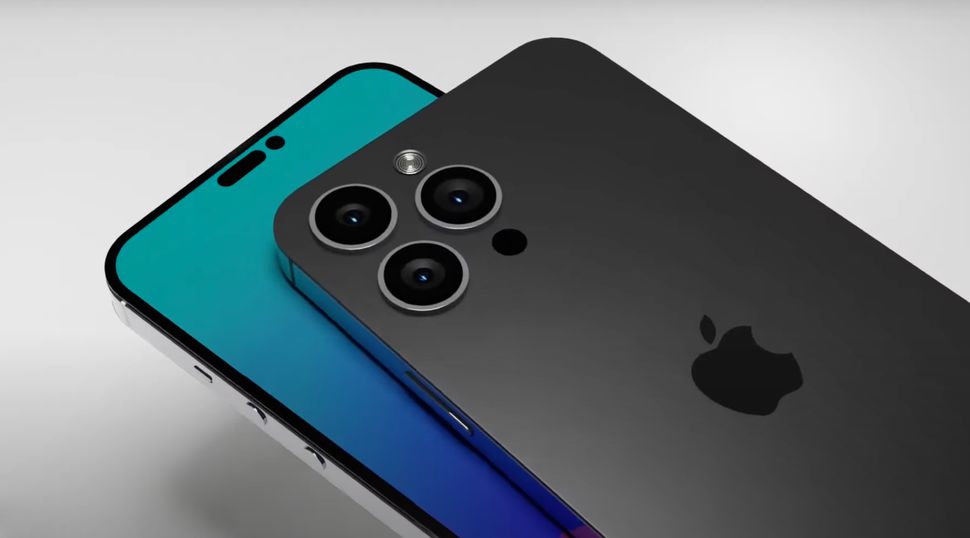 The end of the notch would require Apple to figure out some way to house its Face ID sensors. According to some rumors that apparently means two punch holes — one for the camera and the other for the necessary sensors. The latter is rumored to be a pill-shaped cutout.
It seems likely that only the iPhone 14 Pro models are going to drop the notch for this new design. Presumably, the iPhone 14 and iPhone 14 Max will keep the notch in place.
Faster refresh rates for all: Speaking of features limited to the Pro models, that's exactly what Apple did when it came time to introduce adaptive refresh rates to the iPhone's screen. Only the iPhone 13 Pro and iPhone 13 Pro Max are capable of scaling up to 120Hz for smoother scrolling and more immersive games; the iPhone 13 and iPhone 13 mini are stuck at 60Hz.
We hope that changes for the iPhone 14, with the entry-level models getting fast-refreshing displays of their own. The rumored outlook isn't good, though some rumors indicate Apple could give the iPhone 14 and iPhone 14 Max 90Hz screens. Regardless of what happens, it seems that 120Hz speeds will be restricted to the Pro models, as Apple looks to differentiate the iPhone 14 Pro from the less expensive models in its lineup.
Always-on display for Pro models: After many years of envying Android phone users for their convenient lock screen widgets, even with the phone off, Apple's supposedly giving the iPhone 14 Pro and iPhone 14 Pro Max always-on display support, thanks in part to the improved refresh rates mentioned before.
Apparently leading on from the new lock screen design in iOS 16, you'll be able to see key info at a glance without tapping your screen or the lock button, if this rumor bears out. And even though the iPhone 13 Pro and Pro Max also have adaptive refresh rates, they can't drop low enough to use an AOD efficiently, making this a big reason to wait for the iPhone 14 Pro models.
Better cameras: Like the faster processor noted above, camera improvements are all but certain to happen. What's less clear is exactly how Apple will improve things and which models will get the most attention. Rumors of specific camera improvements have yet to surface, though one persistent claim centers around the iPhone 14 Pro models, which may get a 48MP main camera. That would be quite the upgrade from the 12MP sensor Apple uses across the iPhone 13 lineup.
There's also a rumor that claims that the iPhone 14 will get an upgrade to the front-facing camera, too. It seems like the iPhone 14's front camera could get a wider aperture and autofocus, which could seriously upgrade the selfie potential. However, that could equal a price hike since that technology is reportedly thrice as expensive as the iPhone 13's front camera.
Touch ID's return: Apple dropped fingerprint sensors from the iPhone with the arrival of Face ID and the notch in the iPhone X. But iPhone fans would love for Touch ID to return if for no other reason than Apple's otherwise stellar face-scanning technology doesn't work when you're wearing a mask. And plenty of us are these days, if only indoors. But all of that might have changed with iOS 15.4, which brought support for Face ID with masks.
There's no consensus that Touch ID will return in the iPhone 14 or what form it will take — an under-the-display sensor is possible or Apple could integrate it into the power button similar to how it works on the current iPad Air and iPad mini. Because the status of this feature remains up in the air, though, you may not want to consider Touch ID among your reasons to wait for an iPhone 14.
What about the iPhone SE?
As noted above, the iPhone 13 models aren't the only new phones from Apple in recent months. You can also get an iPhone SE (2022), which packs the same A15 Bionic processor found in last fall's handsets. That means 5G connectivity for the iPhone SE, as well as improved performance over its predecessor. And you can get all that in a device that costs $429 — $270 less than the iPhone 13 mini.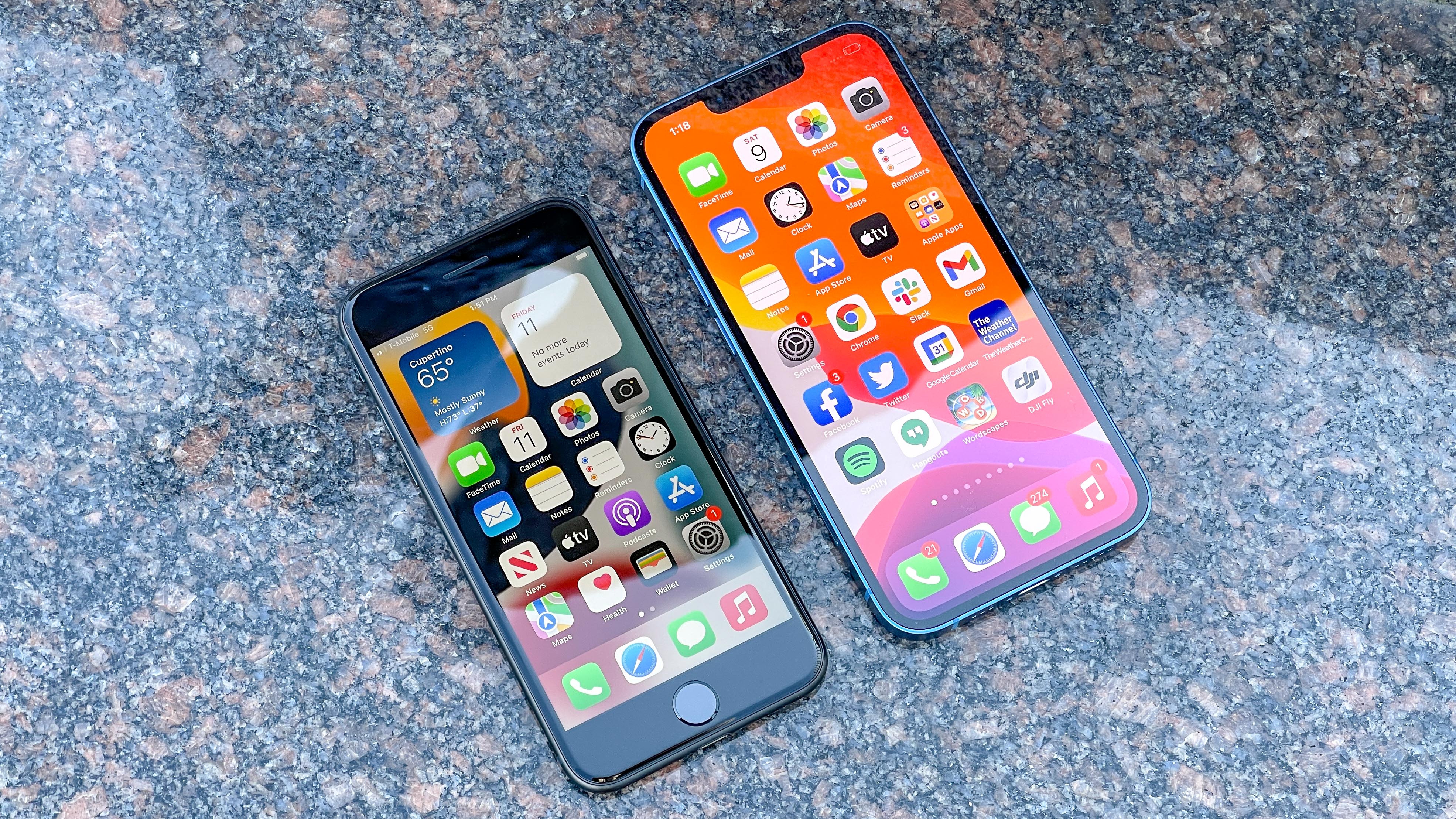 Little else has changed about the iPhone SE, though. The 2022 model still sports the iPhone 8-influenced design of its predecessor, and there's just one rear camera lens. More significantly, Apple didn't add support for a Night mode to the iPhone SE (2022) — easily our biggest disappointment with this new phone.
The iPhone SE is going to appeal to bargain hunters who are put off by the high cost of the flagship iPhones. With the iPhone 14 expected to start at $799, those bargain hunters are unlikely to find much joy with the phones coming in the fall. And if Apple does drop the mini from its lineup as has been rumored, that means the iPhone SE is the only option available for fans of compact phones. (It's possible the iPhone 13 mini remains available at a slight discount once the iPhone 14 arrives.)
iPhone 13: Buy it now or wait for something else?
Hopefully, those rumors about what's coming from Apple can help you figure out if the iPhone 13 is the right phone for you or if you're betting off waiting for features more in line with your wish list. Again, there's no universally right answer to this question — it all depends on what you want from a phone and whether Apple is likely to provide it, whether that's now or in the future.
(Visited 13 times, 1 visits today)