The RPG genre has seen many different incarnations, from text-based adventures to beautifully designed modern experiences featuring motion capture. Isometric RPGs fall in the middle, between the old and the new, wielding strong imaginative power and delivering immersive stories, where tactical combat systems and deep dialogues are the masters.
Related: Best D&D video games, ranked
Legendary franchises and timeless classics were born, bringing new high-quality titles into a charming, fluid isometric form that remains today. Stories set in the Dungeons & Dragons universe, all-new brilliantly imagined fantasy worlds, gorgeous steampunk settings, and post-apocalyptic sequels are just waiting for you to explore this list and discover amazing story-driven titles.
10

Arcanum: From Steamworks and Magick Obscura

Troika Games was a sadly legendary game studio that, in its short life span, managed to thrill RPG gamers with games that, though imperfect, have slowly become cult in their genre. Arcanum: Of Steamworks and Magick Obscura is a rough diamond in the isometric RPG world and offers one of the most enchanting settings ever that strays from the realm of canon fantasy.

An open world with gorgeous environments, steampunk elements, magic and a dark story mixed in a unique game that, unfortunately, is plagued with bugs.
9

tyranny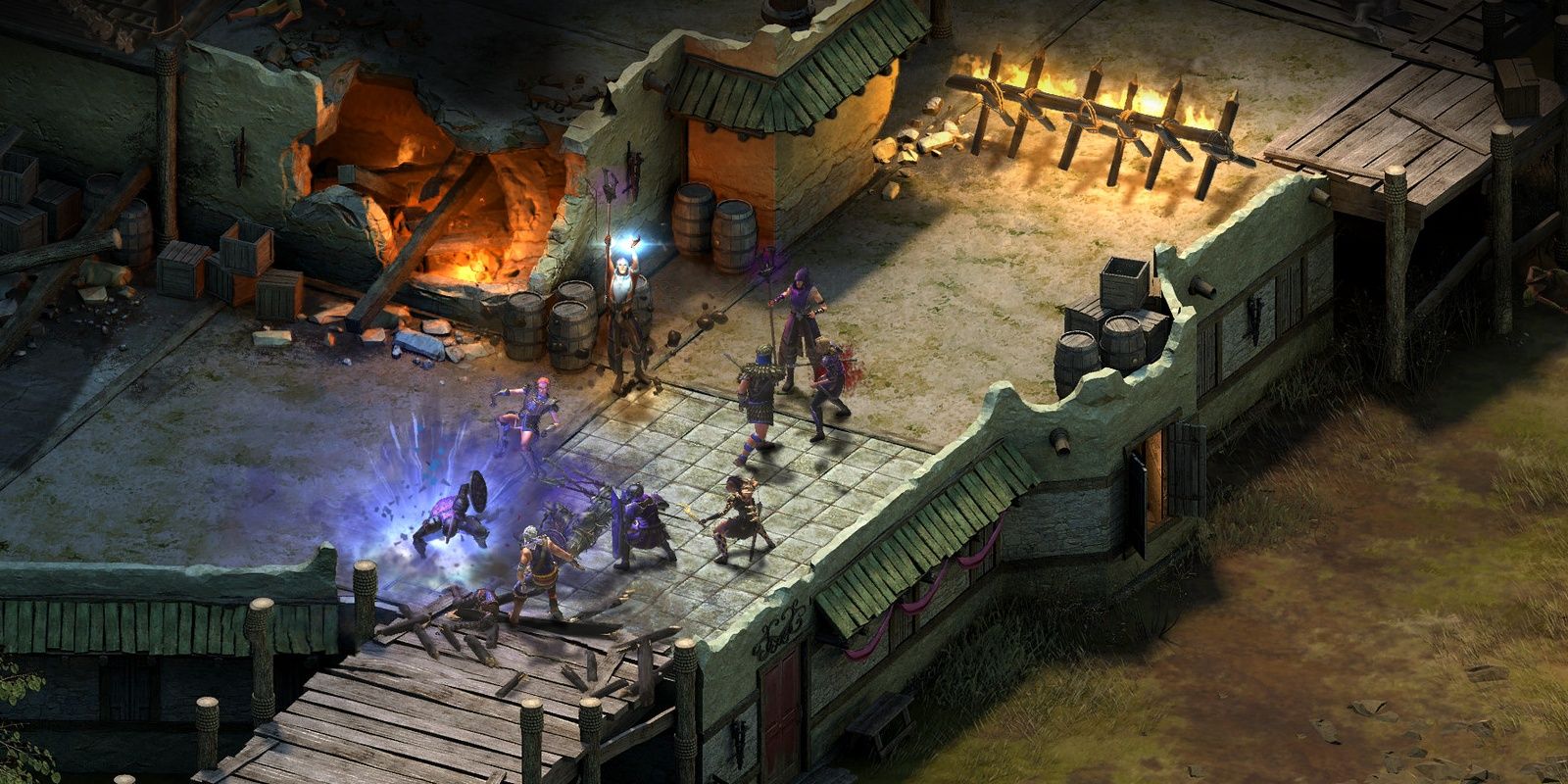 Obsidian Entertainment is a talented team that has made history in the RPG genre since the release of Star Wars Knights of the Old Republic II: The Sith Lords in 2004. This software house has always shined with world-building, storytelling, and great game mechanics.
Related: Best RPG villains of all time, ranked
Tyranny, built on the experience made through the first installment of the Pillars Of Eternity franchise, takes off in uncrowded ways presenting a world where evil has already triumphed without being frivolous or limited in narrative. The moral system, branching decisions, and brilliantly written dialogues outweigh the sub-par combat system.
8

Fallout 2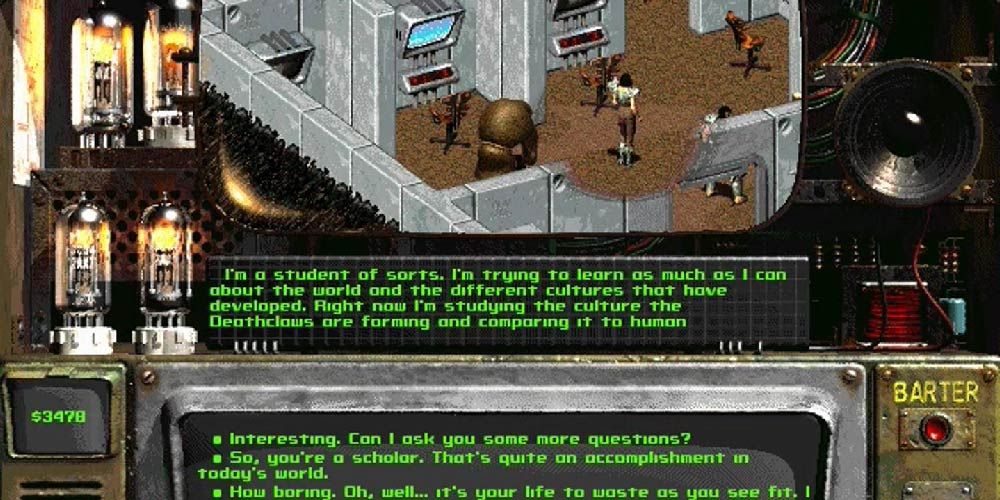 Black Isle Studios is another organization and high-profile name among RPG developers that delivered some of the most beloved and critically acclaimed titles between the end of the 90s and early years of the 2000s. Fallout, which saw the legendary Tim Cain as its creator, is a franchise that needs no introduction and is the cornerstone of both post-apocalyptic fiction and RPG games.
Fallout 2 improved on the good work done in the previous chapter, and the chosen one showed himself worthy of his grandfather, the Vault Dweller.
7

Icewind Dale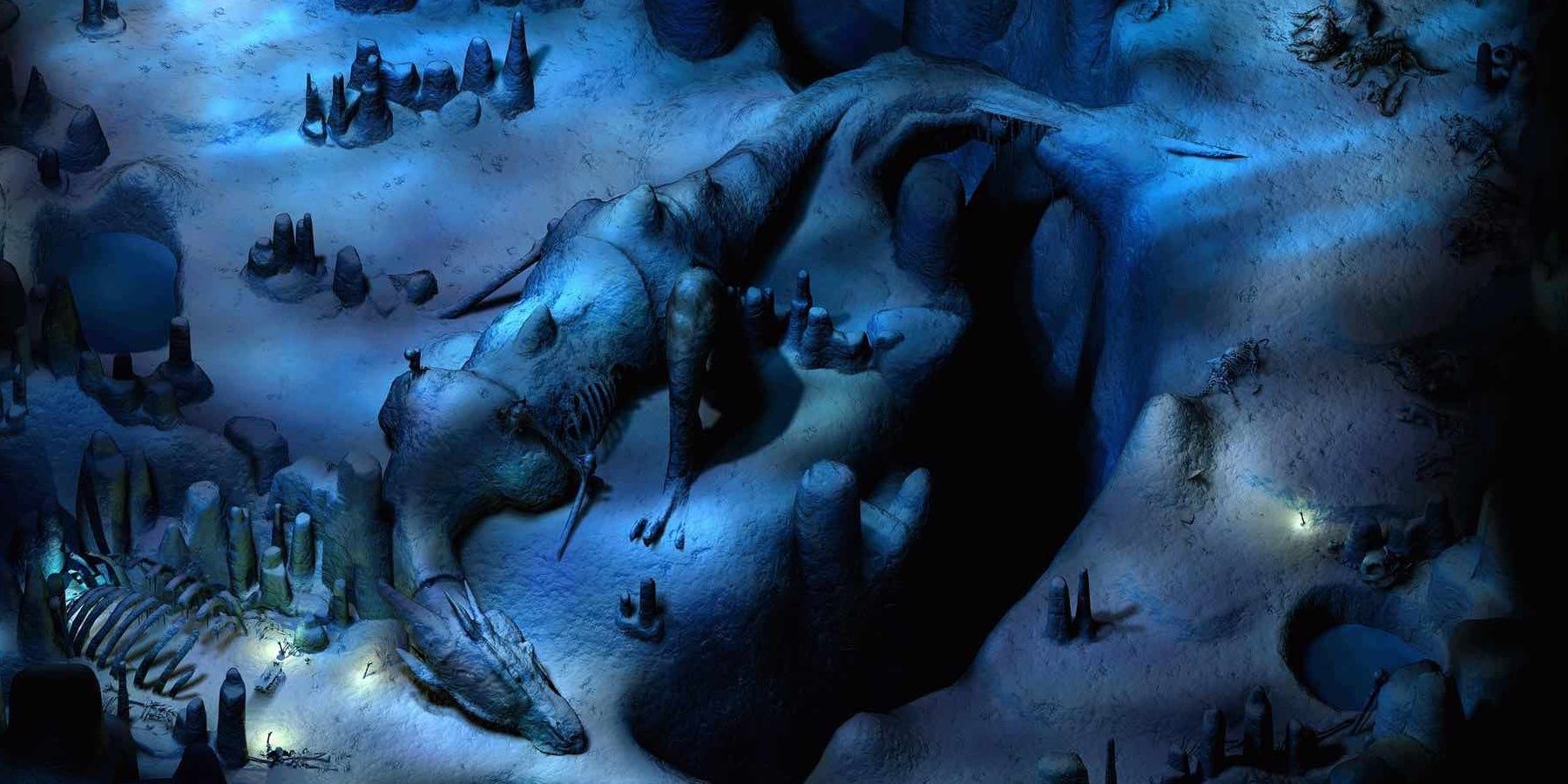 Icewind Dale is another work of art developed by the aforementioned Black Isle Studio and one of the best games that is set in the Forgotten Realms, the most famous place in the Dungeons & Dragons universe.
Related: Best Dark Fantasy RPG Game
Icewind Dale, while not quite as top-notch in narrative respect when compared to titles like Baldur's Gate or Planescape: Torment, delivers a compelling story and offers a great take on the acclaimed location, thanks to R.A. Salvatore's novels for Drizzt Do'Urden. The gameplay is challenging and exciting, featuring the popular AD&D ruleset, exciting puzzles, and tactical battles.
6

wasteland 3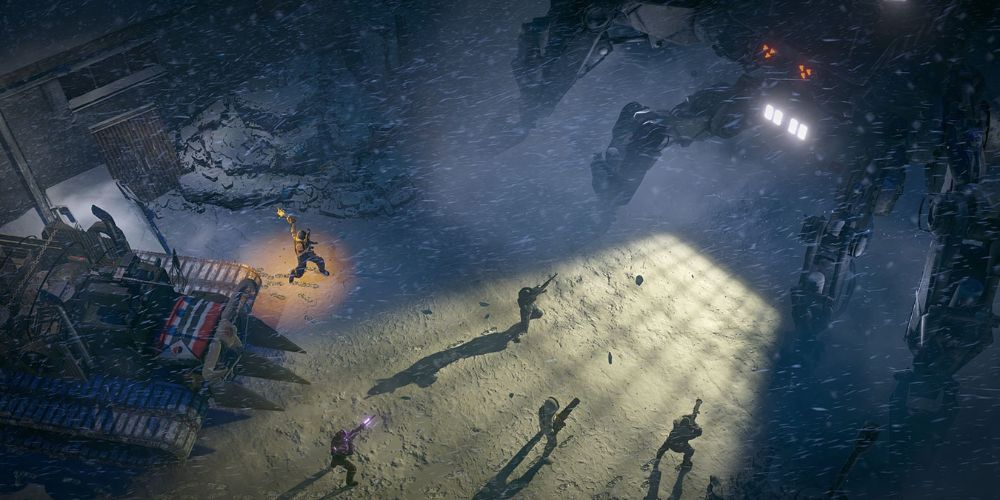 Wasteland is another giant of the post-apocalyptic genre that has strongly influenced the video game industry, along with Fallout. InXile and its world-famous founder and brilliant game designer Brian Fargo have continued the legacy of the franchise and delivered an exciting turn-based RPG.
Related: The Best Non-RPG Open World Games
The third part of the series is proud to have Colorado as its home and it is even more charming than the state of Arizona. The game feels more balanced, polished, and deep than Wasteland 2, and character progression feels more rewarding. Wasteland 3 has a great storyline and interesting gameplay and is a journey that you should not miss.
5

Pillars of Eternity II: Deadfire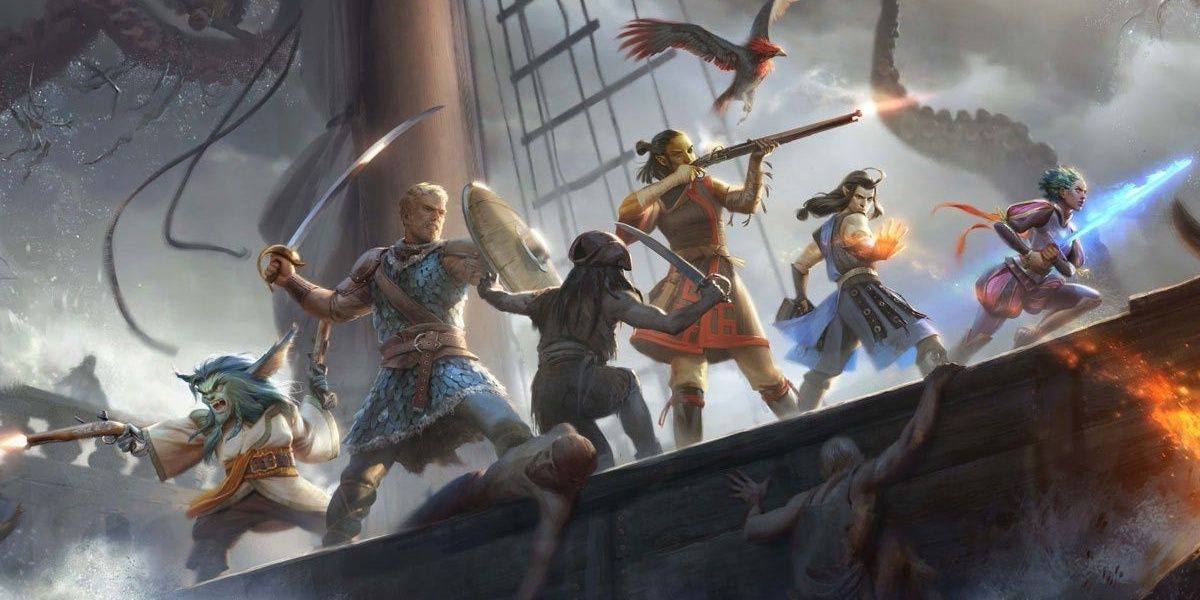 Obsidian Entertainment, in 2015, through a Kickstarter campaign, offered fans the spiritual successor to the equally iconic RPG series born in the 90s that has thrilled millions of gamers. The Pillars of Eternity and its world of Aeora, which will also be the backdrop for the upcoming Avowed events, have quickly written the modern history of RPGs.
Set in the exhilarating Deadfire Archipelago, Pillars of Eternity II offers a fantastic hacking adventure embellished with deep and tactical gameplay that can be experienced in both turn-based and real-time combat.
4

Baldur's Gate II: Shadows of Amn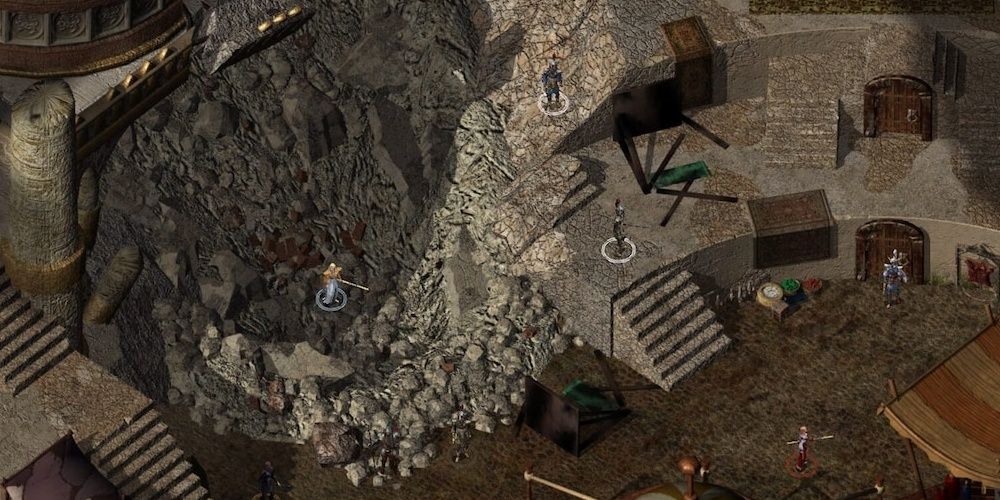 Baldur's Gate is the critically acclaimed fantasy RPG series that has adapted the most epic tabletop Dungeons & Dragons campaign experience into a video game. It accompanied players on a journey from the AD&D 2nd Edition rules to the 5th edition, adapted by the fantastic and modern third installment of the series.
Baldur's Gate II: Shadows of Amn tells unforgettable tales set in the legendary Forgotten Realms created by BioWare that began its legacy with an incredible title for the first time. Shadows of Amn is a cornerstone that greatly influenced and shaped the RPG genre.
3

Planescape: Torment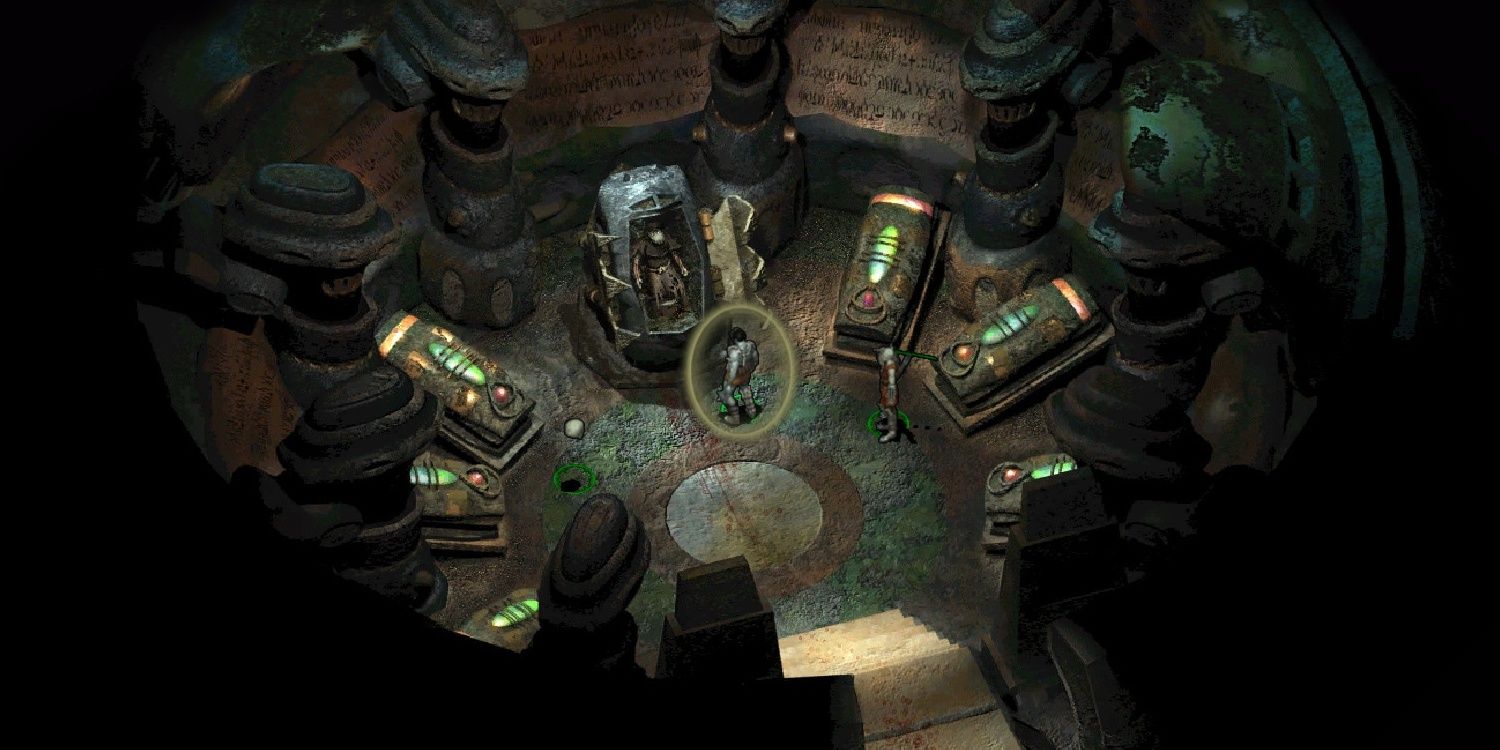 Planescape: Torment is Black Isle Studio's masterpiece with the approval of other legendary series such as Baldur's Gate, Icewind Dale and Fallout, mentioned earlier in this list. Torment is also the best-realized Dungeons & Dragons game ever, though it is set not in the usual fantasy but in Sigil, the center of the Great Wheel, a bleak and dark fantasy city in the middle of the Outlands.
Related: The best open-world RPGs of all time, ranked
The Nameless One and his sidekick Morte, a levitating human skull, are one of the most iconic duos of all time. Featuring great storytelling and dialogues, Planescape: Torment is a narrative-driven RPG.
2

Divinity: The Second Original Sin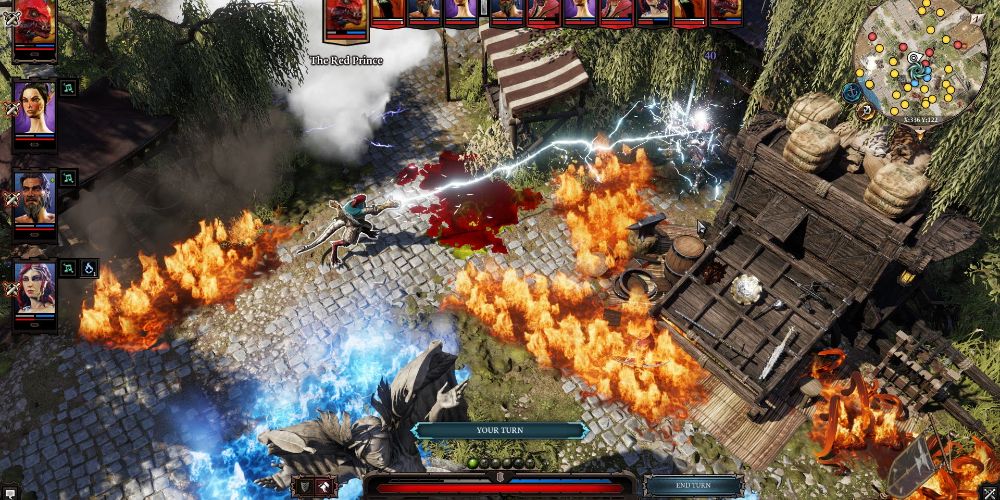 Divinity: Original Sin II is the best you can find if you are looking for a fantasy RPG. The title presented by Larian Studios is a huge leap from the already good first installment and is a great experience both in single player and with a group of up to three friends.
The sandbox approach to each battle gives complete control over the battlefield, with unique environmental interactions, different applicable strategies, and unprecedented freedom. The story is charming, the side quests are charming, and the character development is great. Original Sin II is the milestone that every future RPG must compete with.
1

Disco Elysium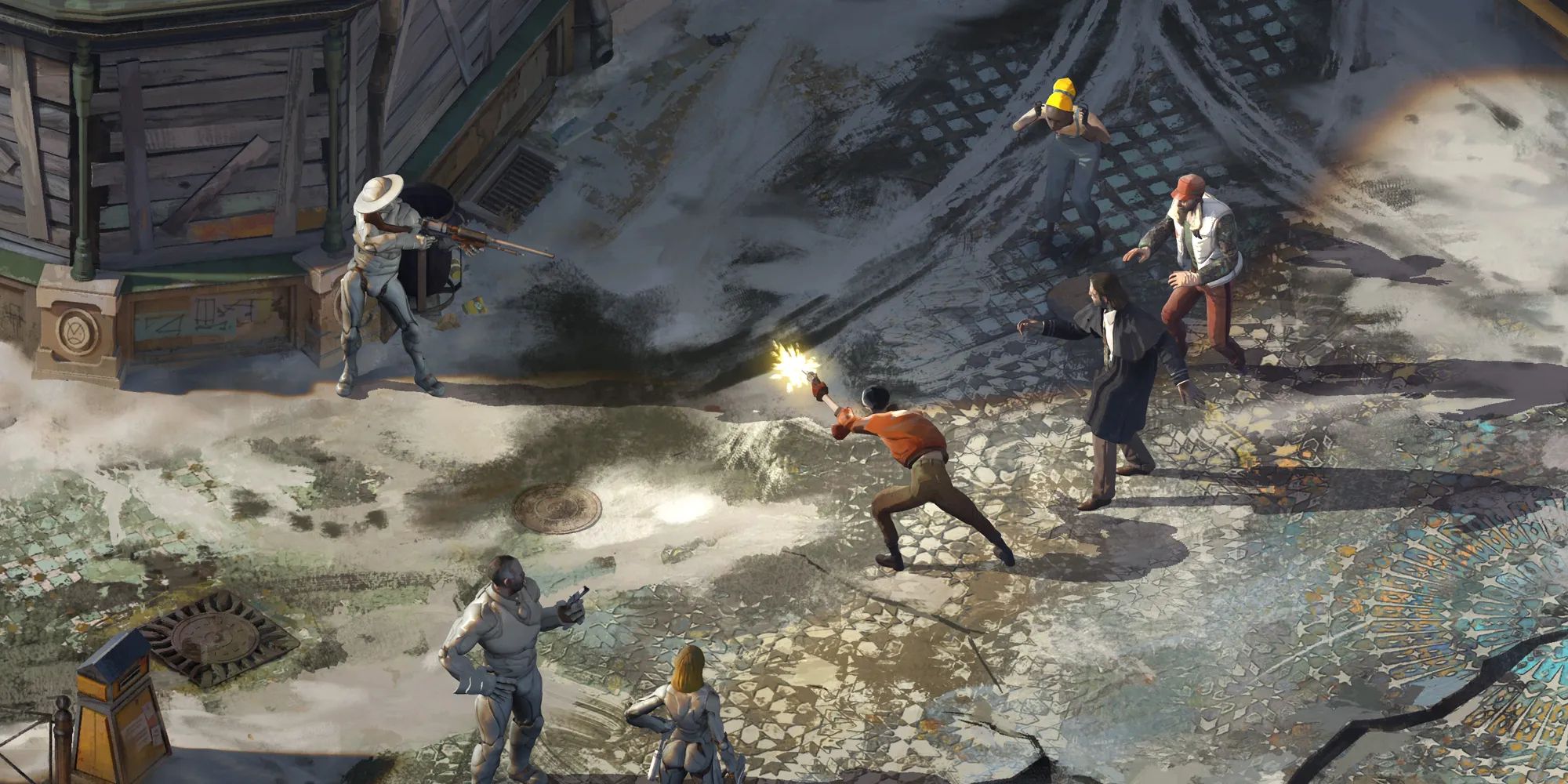 In a list dominated by timeless classics and fantasy titles, Disco Elysium, a modern masterpiece, stands out in all its glory. The depth of writing and the wide variety of topics dealt with is astounding. The main character, a detective with some alcohol and drug problems, is on a journey of self-discovery and frequently argues about his courage and psyche, especially his inner empire.
Each situation can be resolved in a number of ways by offering a mature experience with never-before-seen branching dialogue and a story with multiple endings. Disco Elysium is not only the best isometric RPG but probably one of the best games ever made.
Next: The best interactive stories in games
(Visited 41 times, 1 visits today)