There are few brands as synonymous with speed as OnePlus, and the OnePlus 11, with its Snapdragon 8 Gen 2, aims to maintain that reputation. It's the company's most powerful smartphone to date, and with its release outside of China, we put it to the test to see just what it's capable of and how well it performs. Not only does it pack the fastest Android SoC on the market (well, technically, that crown goes to the Snapdragon 8 Gen 2 for Galaxy), but it packs UFS 4.0 storage, too, the fastest storage you can get currently.
As for how well the OnePlus 11 fares, it's one of the best smartphones in the business, though there are a few aspects of the device that don't hold up as well when compared to competitors in the industry. If you want a phone that feels fluid and is fast, though, then you can't go wrong with the OnePlus 11. The company has yet again successfully managed to maintain its reputation of being one of the fastest in the business.
About this review: I received the OnePlus 11 for review from OnePlus UK on Jan. 30, 2023. The company had no input into the contents of this review.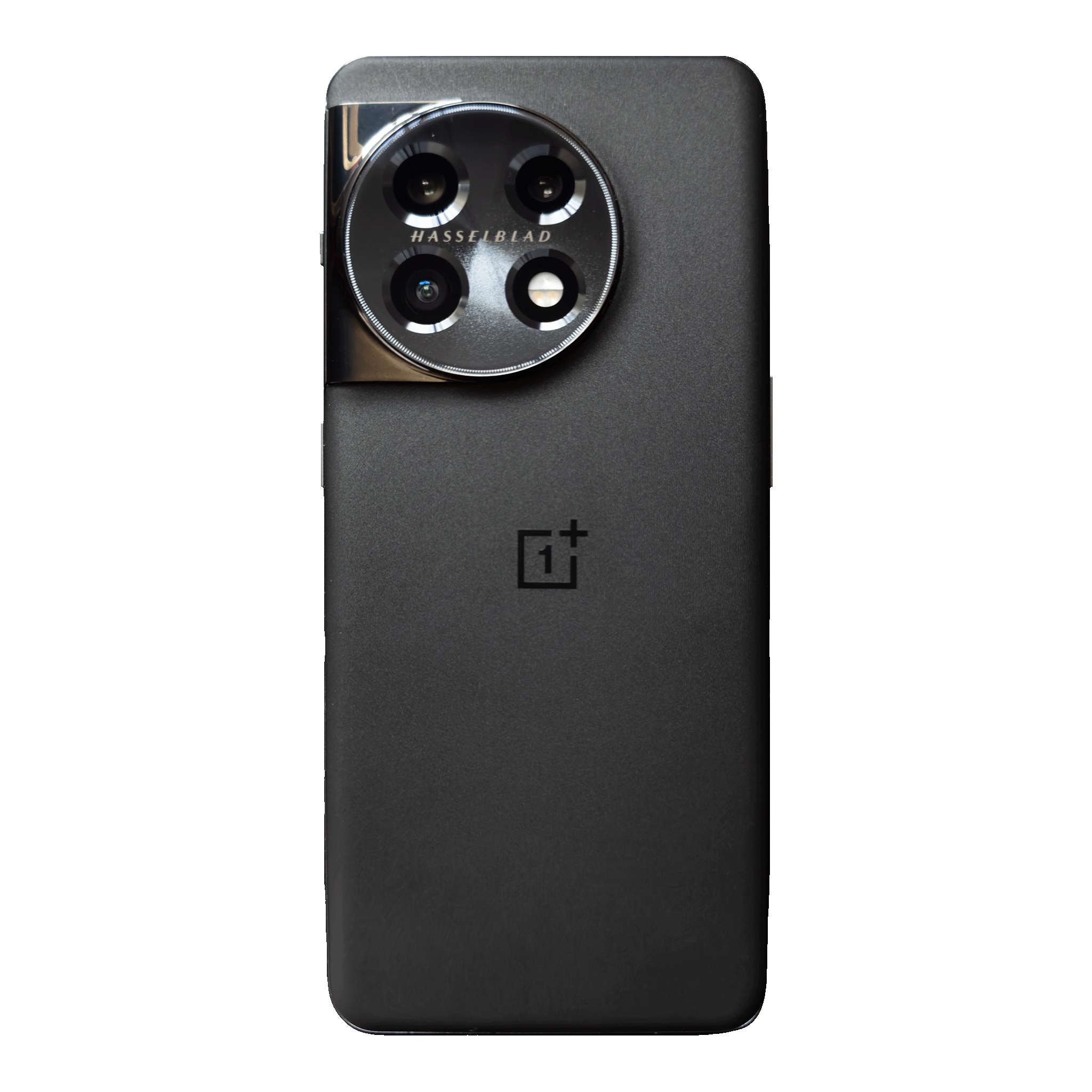 OnePlus 11
The OnePlus 11 is the company's return to form, offering an almost-flagship experience at a lower price point than what Samsung charges.
OnePlus 11: Specification overview
Most of the OnePlus 11's power is thanks to the hardware inside, and it's certainly no slouch. Not only does it have a Snapdragon 8 Gen 2, but it packs the latest UFS 4.0 storage, too. These are both specs that we expect to see in many of the best smartphones as 2023 rolls on.
If you're not familiar with the Snapdragon 8 Gen 2, it skips the 1+3+4 core layout that we see in a lot of chipsets, as Qualcomm has instead opted for 1+4+3. This means one prime core, four performance cores, and three efficiency cores. What's even stranger about this configuration is that it's not just four performance cores that are the same; there are two A715 cores and two A710 cores. The A710 allows for AArch32, or 32-bit code execution, whereas the A715 drops 32-bit support. It's unclear if this will have any impact on efficiency, as the A715 boasts a 20% efficiency improvement over the A710 and 5% better performance.
The prime core is an Arm Cortex-X3, which we clocked at 3.19GHz. At 3.3GHz, according to Arm, the Cortex-X3 will perform 25% faster in single-threaded operations than the Cortex-X2 at 2.9GHz. This is an architectural improvement that should still translate to higher performance even at a slightly lower clock speed than Arm's own testing. The company also included three A510R1 cores as efficiency cores, otherwise known as A510 Refresh, and they support AArch32.
When it comes to the GPU, Qualcomm has inexplicably stopped marketing its GPUs with model numbers, simply opting to refer to the GPU on the SoC as "Adreno". However, as reported by the system, the Snapdragon 8 Gen 2 uses an Adreno 740 GPU. We'll be referring to it as that from now on.
As for UFS 4.0 storage, it supports up to 4,200 MB/s sequential read speeds and up to 2,800 MB/s random read speeds. That's a pretty major improvement, as you can have the fastest phone in the world, but slow storage as a bottleneck will make things feel slow and sluggish.
Testing the OnePlus 11: Performance mode vs no performance mode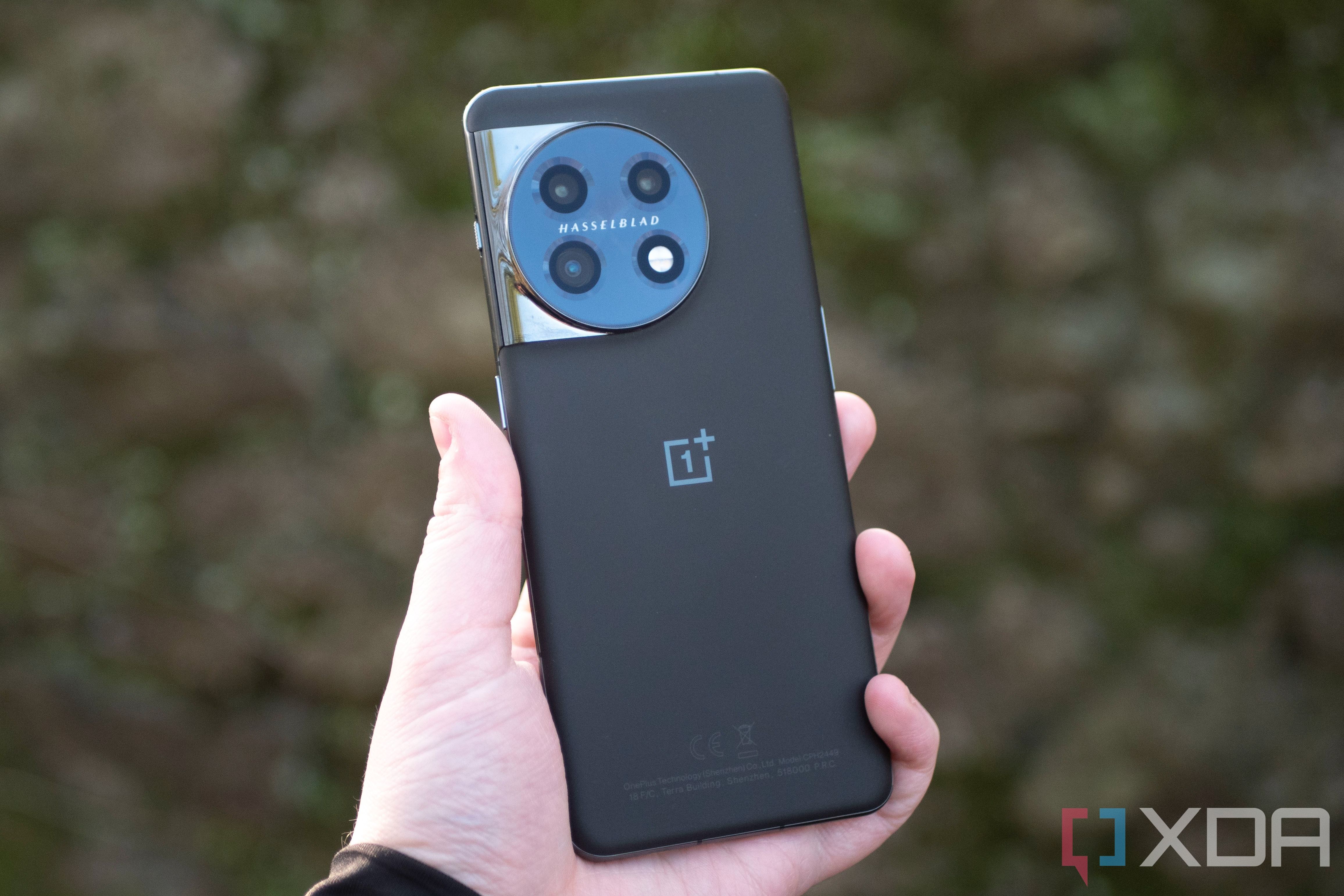 For the second device in a row, OnePlus has incorporated a "performance mode" in its settings. While it was introduced alongside the OnePlus 10 Pro in order to tame the Snapdragon 8 Gen 1, it was kept for the Snapdragon 8+ Gen 1 and, now, the Snapdragon 8 Gen 2. Throttling by default is a smart way to save on power consumption, though means that we run two separate sets of tests.
From what I can see in my testing, OnePlus' limitations without performance mode primarily relate to the primary 3.2GHz Cortex-X3 core. With performance mode enabled, in a Geekbench test, it utilizes that core to its maximum capability. If performance mode is disabled, though, then the core seems to max out at 2.5GHz with very, very short bursts to 3.2GHz. There is also a limitation imposed on the four performance cores, limiting them to 2.6GHz from 2.8GHz, aside from very short bursts.
| | | |
| --- | --- | --- |
| OnePlus 11 | Performance mode enabled | No performance mode |
| Efficiency cluster | 2GHz | 2GHz |
| Performance cluster | 2.8GHz | 2.6GHz |
| Prime core | 3.2GHz | 2.5GHz |
The reason this improves battery life is that power consumption exponentially scales as you increase the clock speed on a chipset, and the last few hundred megahertz of increased clock speed increases power consumption the most. It's not very noticeable either, and I found the performance difference completely indistinguishable in much of my testing.
OnePlus 11 performance: General usage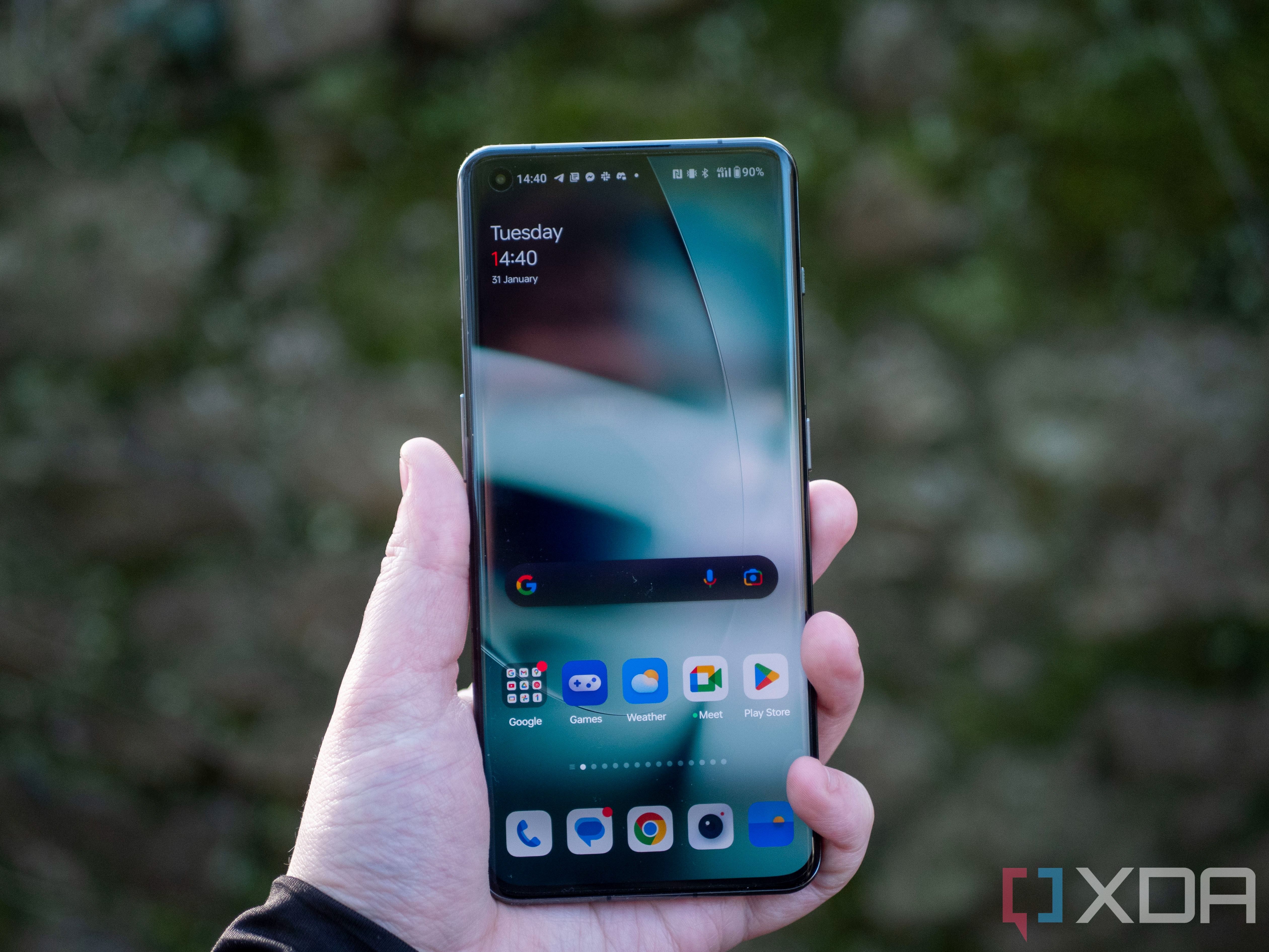 The OnePlus 11 is undoubtedly a smooth and quick phone in daily usage, but there are a few particular instances that I've come across that sour the experience. You'll have no problem zipping between all of your favorite apps, texting friends, or playing games, but oddly, you'll maybe notice a slowdown when doing something like watching YouTube or scrolling Instagram.
The reason for this is not a question of speed but a question of decision-making on OnePlus' part. The OnePlus 11 comes with a 120Hz display, and that 120Hz is a joy to use, as we found in our review of it. However, not all content on the internet is 120Hz, and most services that have video (such as YouTube) don't actually support 120 FPS content. As a result, there's no reason for the display to be at 120Hz when watching a YouTube video.
Here's the big problem, though. OnePlus doesn't just seem to drop the refresh rate of the display when you're watching a video, it seems to do it when you open an app that's primarily for video consumption. YouTube is a prime offender, but Instagram is even worse: it constantly swings between 60Hz and 120Hz, leading to an extremely jarring experience. This is the worst aspect of using the OnePlus 11, and it's a shame that the company still hasn't fixed it.
Even worse is that once a video starts playing, a few seconds in the video will pause for a second while the display refresh rate adjusts for a moment. This happens about 10 seconds every time after you interact with the screen when watching a YouTube video, and makes it a frustrating experience.
OnePlus 11 performance: App launching
We created an in-house app launch speed test script using Android's ActivityManager shell interface to measure how long it takes for the main Activity of nine applications to launch from a cold start (ie. when not in memory). I modified this test for the OnePlus 11. These nine applications are Google Chrome, Gmail, Google Maps, Messages, Google Photos, Google Play Store, Slack, Twitter, and YouTube. We launched these nine activities for ten iterations (and killed each app between launches) to reduce the variance.
Anecdotally, all apps launch very quickly, and I've never felt that an app is taking too long to load versus the experience I've had on other devices. These results are very good, and we collected them with high-performance mode disabled.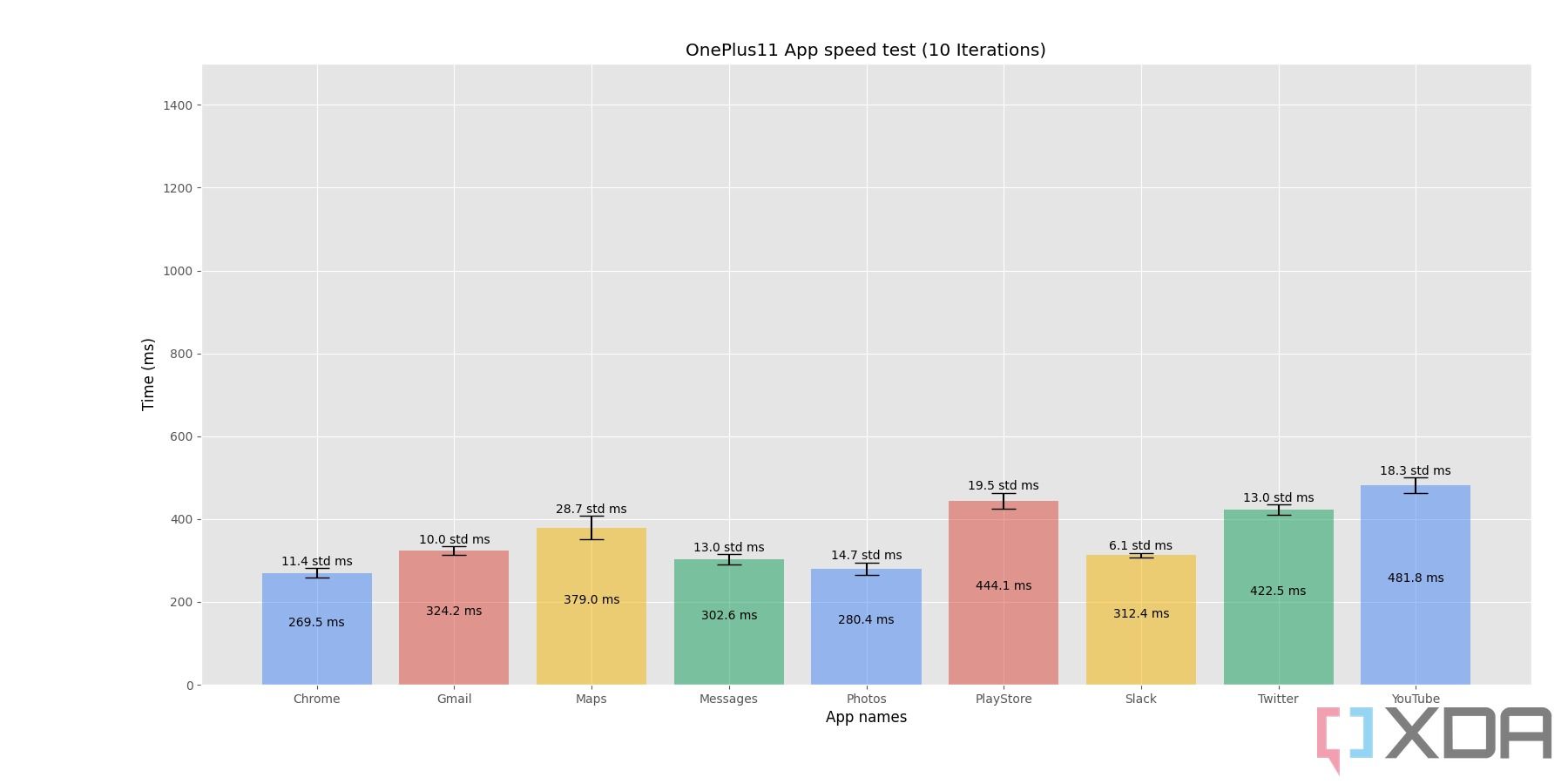 In contrast to the Google Pixel 7 Pro, it shows how good these results are.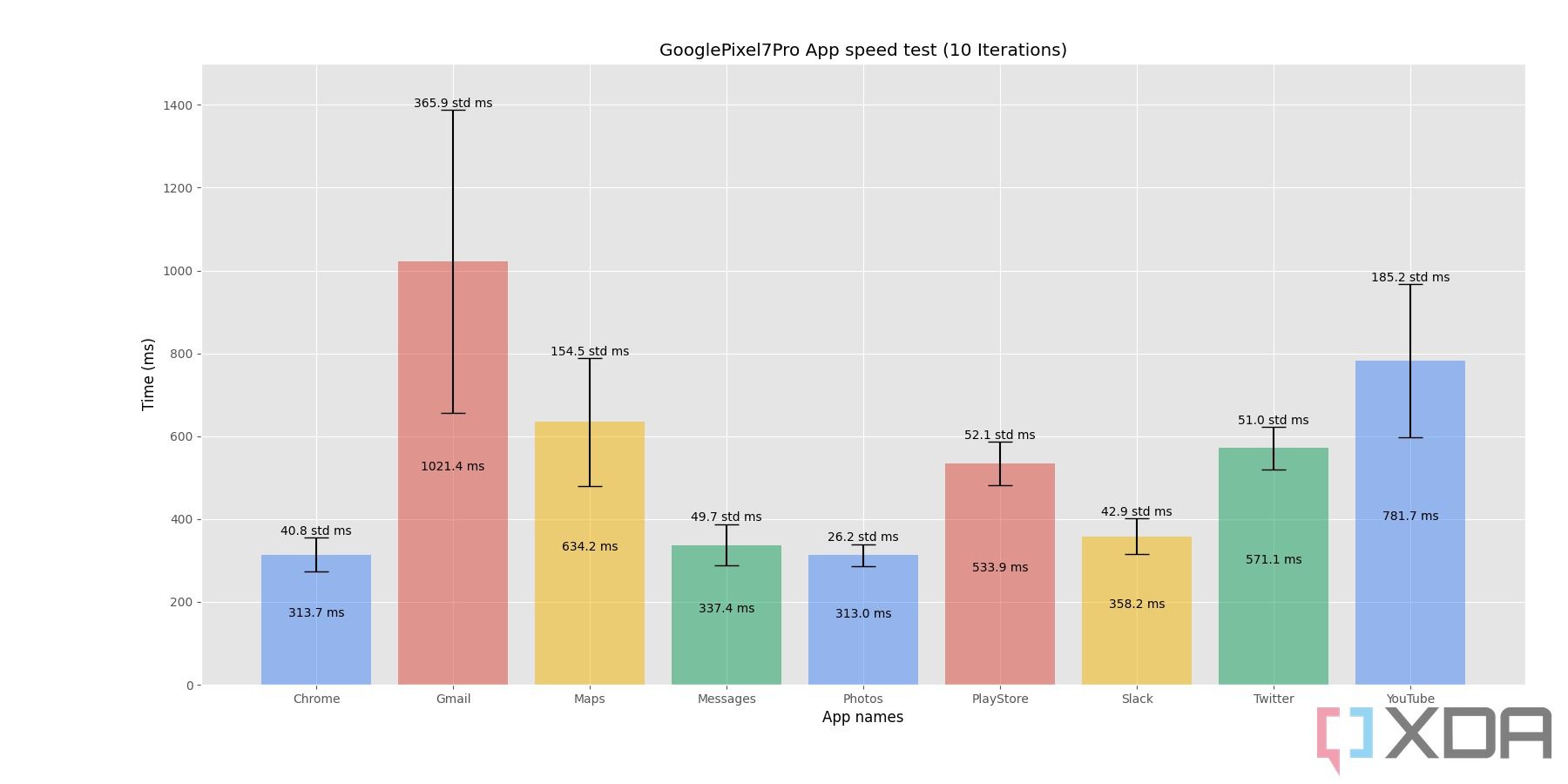 OnePlus 11: Sustained and peak performance
Burnout Benchmark is a test that allows us to easily measure the power consumed by a chipset in a smartphone. The following tests are run on different components of the SoC as part of Burnout Benchmark:
GPU: Parallel vision-based computations using OpenCL
CPU: Multi-threaded computations largely involving Arm Neon instructions
NPU: AI models with typical machine learning ops
Burnout Benchmark uses Android's BatteryManager API to calculate the watts being used during testing, which can be used to understand the battery drain on a smartphone.
As you can see from the above graphs, the OnePlus 11 is a pretty top performer. It reaches a peak of 24 FPS on the CPU, and around 27 FPS sustained on the Adreno 740 GPU, which in itself is incredibly impressive. The Snapdragon 8 Gen 2 handily outclasses what the Snapdragon 8+ Gen 1 was capable of. Because it can also achieve more performance per watt than the Snapdragon 8+ Gen 1 could, this chipset is incredibly power efficient. In my own usage, I'm seeing upwards of six hours of screen on time.
Interestingly, the Burnout Benchmark results did not change by much with the performance mode disabled.
We also tested using the CPU Throttling Test, both with performance mode enabled and disabled. This app repeats a simple multithreaded test in C for as short as 15 minutes, though we ran it for 30 minutes. The app charts the score over time, so you can see when the phone starts throttling. The score is measured in GIPS — or a billion operations per second.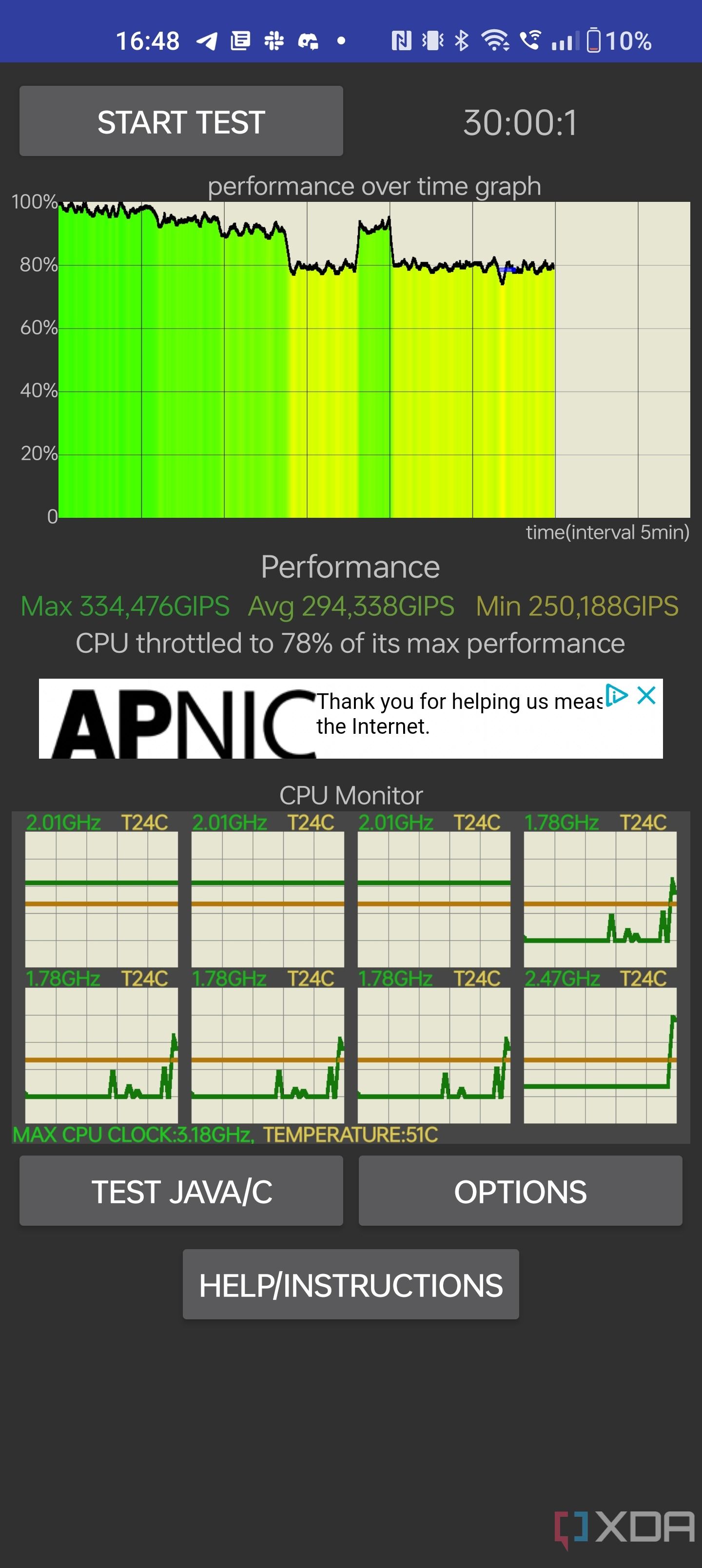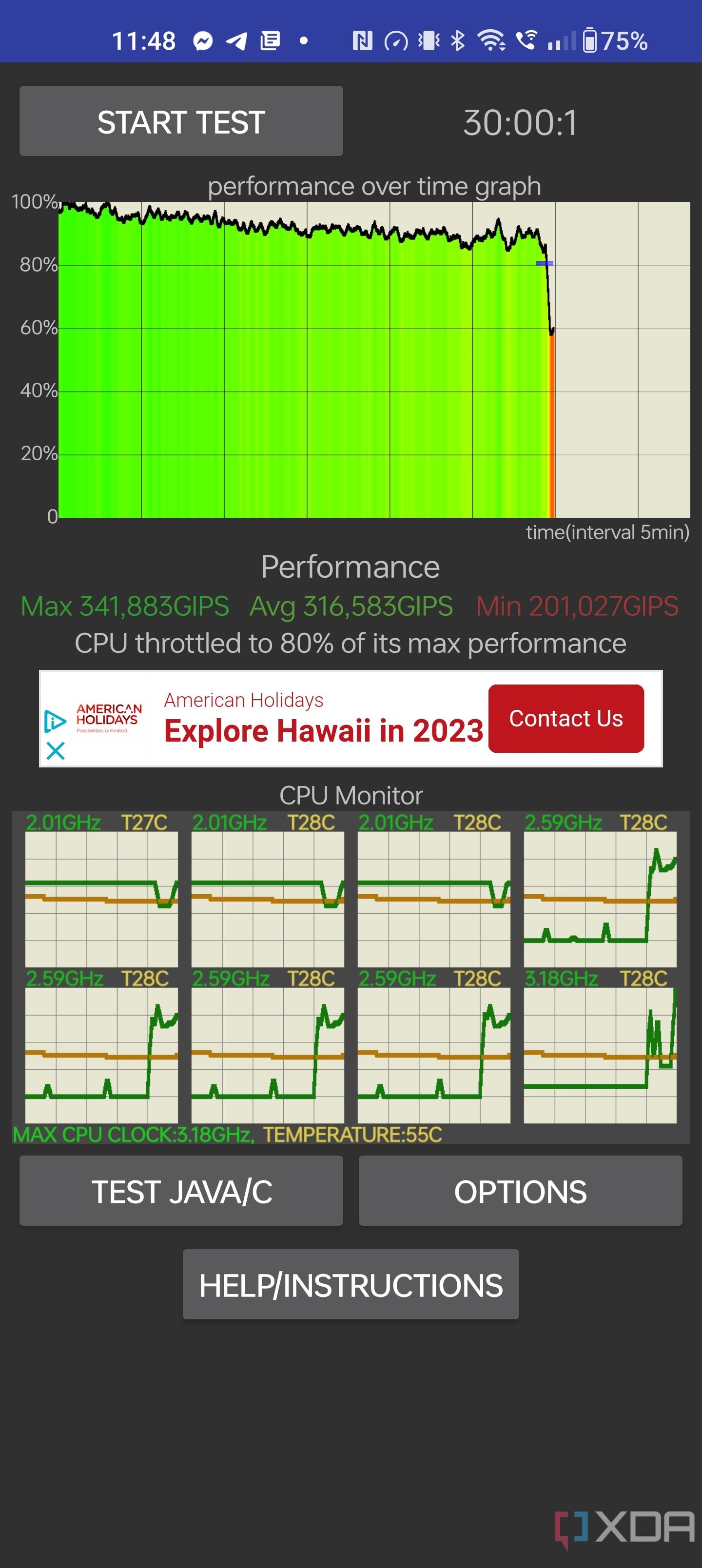 As you can see from the above, there is a difference, though it's minimal. It appears that while CPU scaling is impacted when performance mode is disabled, there doesn't seem to be a huge loss in performance. I was surprised to see this be the case across the board, but even in Geekbench, the results are very similar.
OnePlus 11: Geekbench
Geekbench is a CPU-centric test that uses several computational workloads, including encryption, compression (text and images), rendering, physics simulations, computer vision, ray tracing, speech recognition, and convolutional neural network inference on images. The score breakdown gives specific metrics. The final score is weighted according to the designer's considerations, placing a large emphasis on integer performance (65%), then float performance (30%), and finally, cryptography (5%). We ran this test with performance mode both enabled and disabled.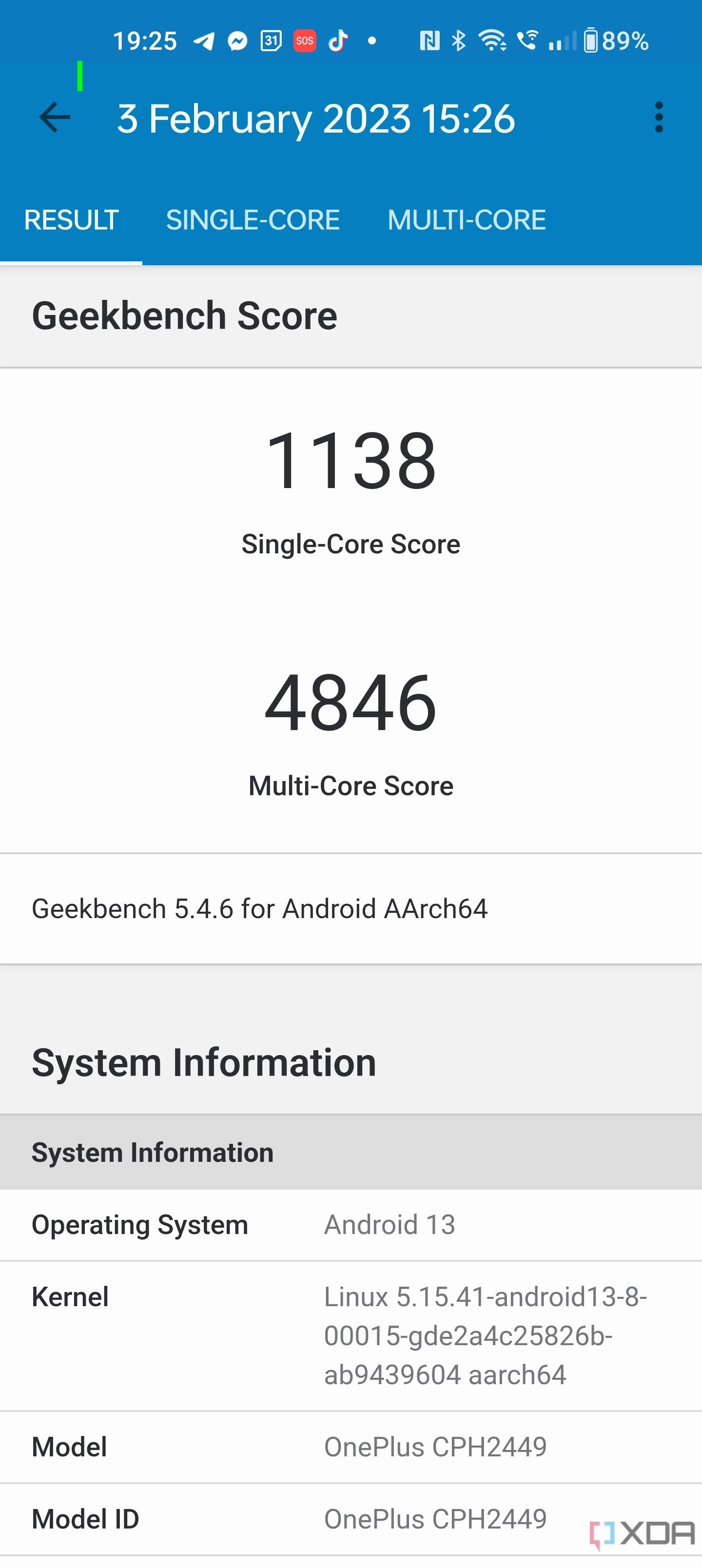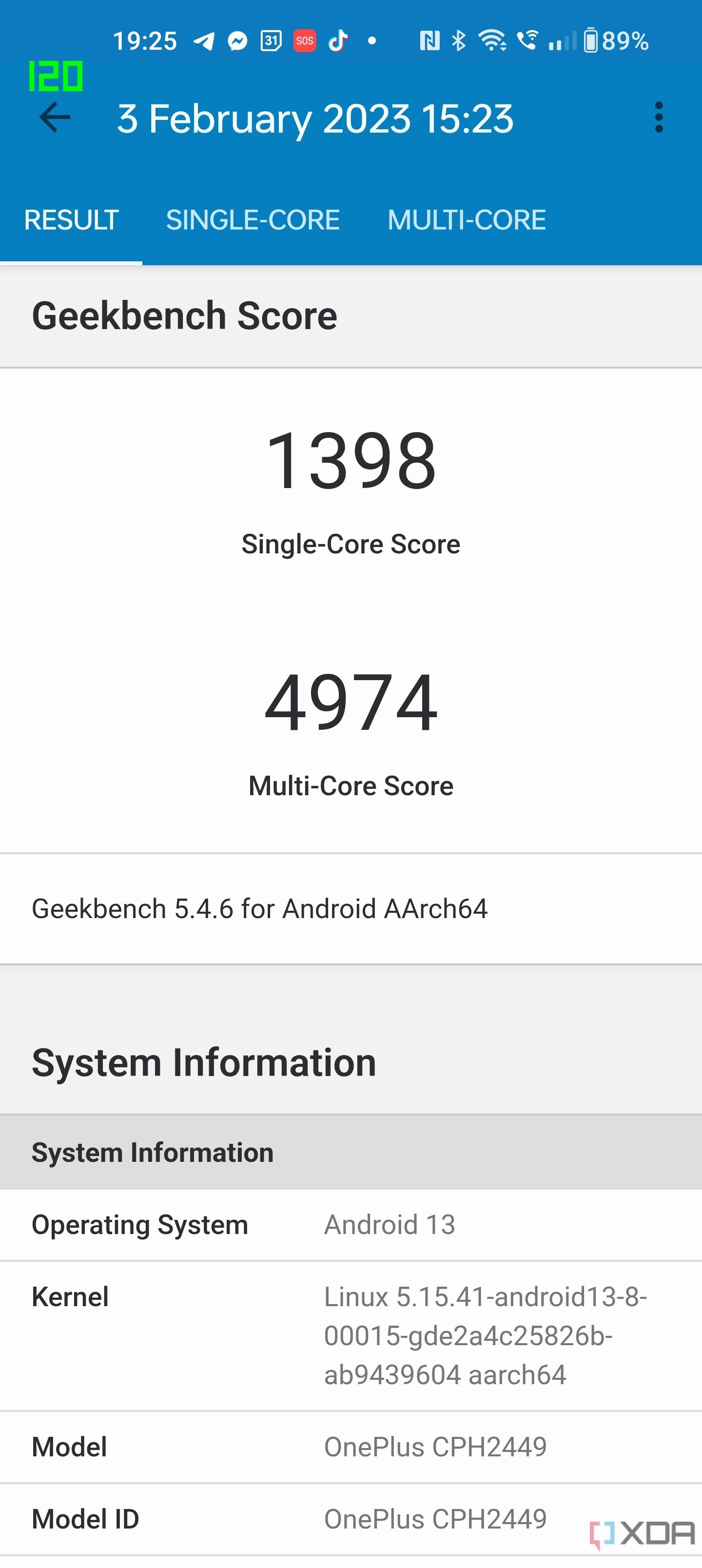 From the above Geekbench scores, you can see that while there is a 23% increase in single-core speed with performance mode enabled, there is just shy of a 3% increase in multi-core speed. If I were to guess, I would assume that single-core measurement is specifically testing the prime core that sees a modest 0.9GHz boost when performance mode is enabled.
However, it's clear that there isn't much of a multi-core benefit, meaning that for multi-threaded applications, it may well be the case that leaving performance mode off won't make much of a difference to your overall performance.
OnePlus 11: Gaming and storage speed
The OnePlus 11's Adreno 740 GPU is one of the most powerful smartphone GPUs in existence. It performs incredibly well in our sustained test in Burnout Benchmark, and in our Wildlife Extreme test, does equally well.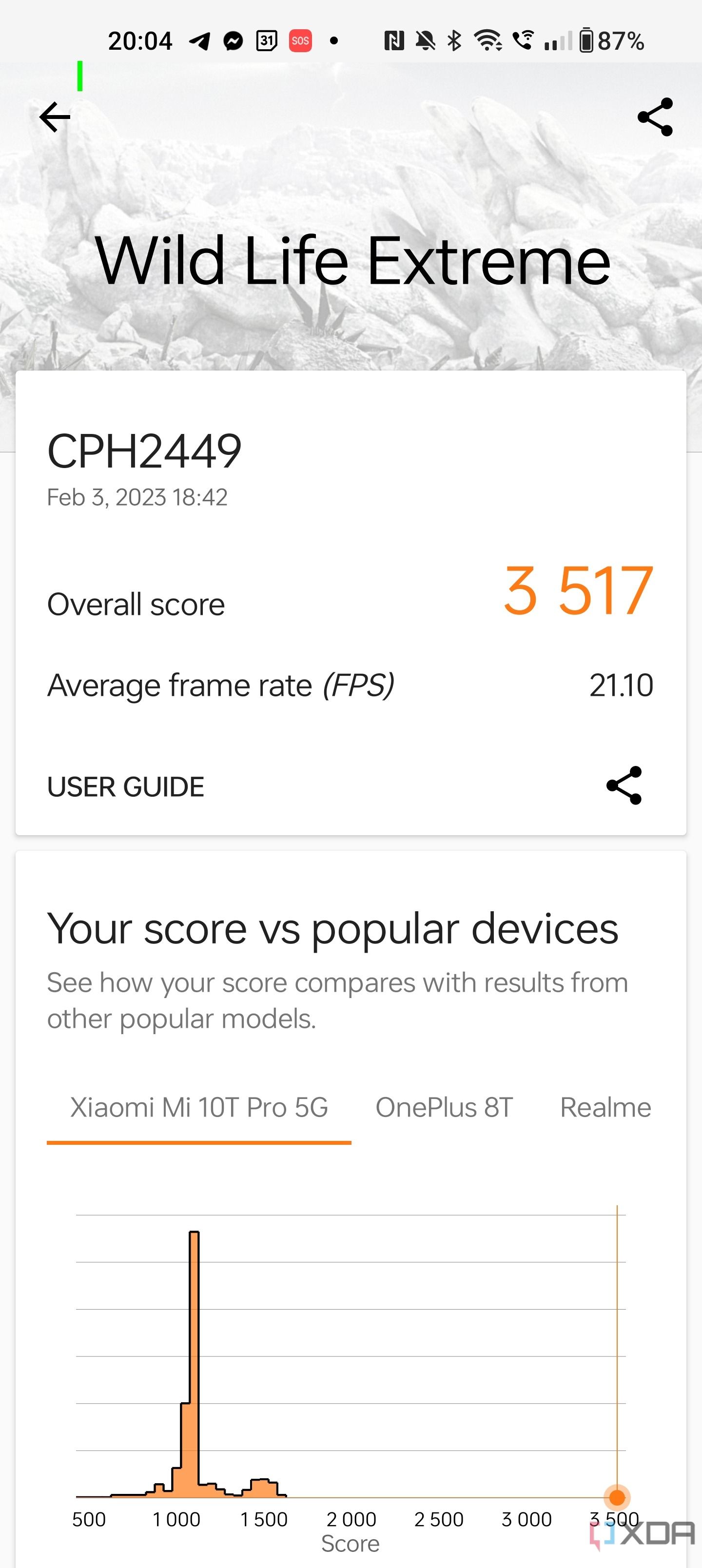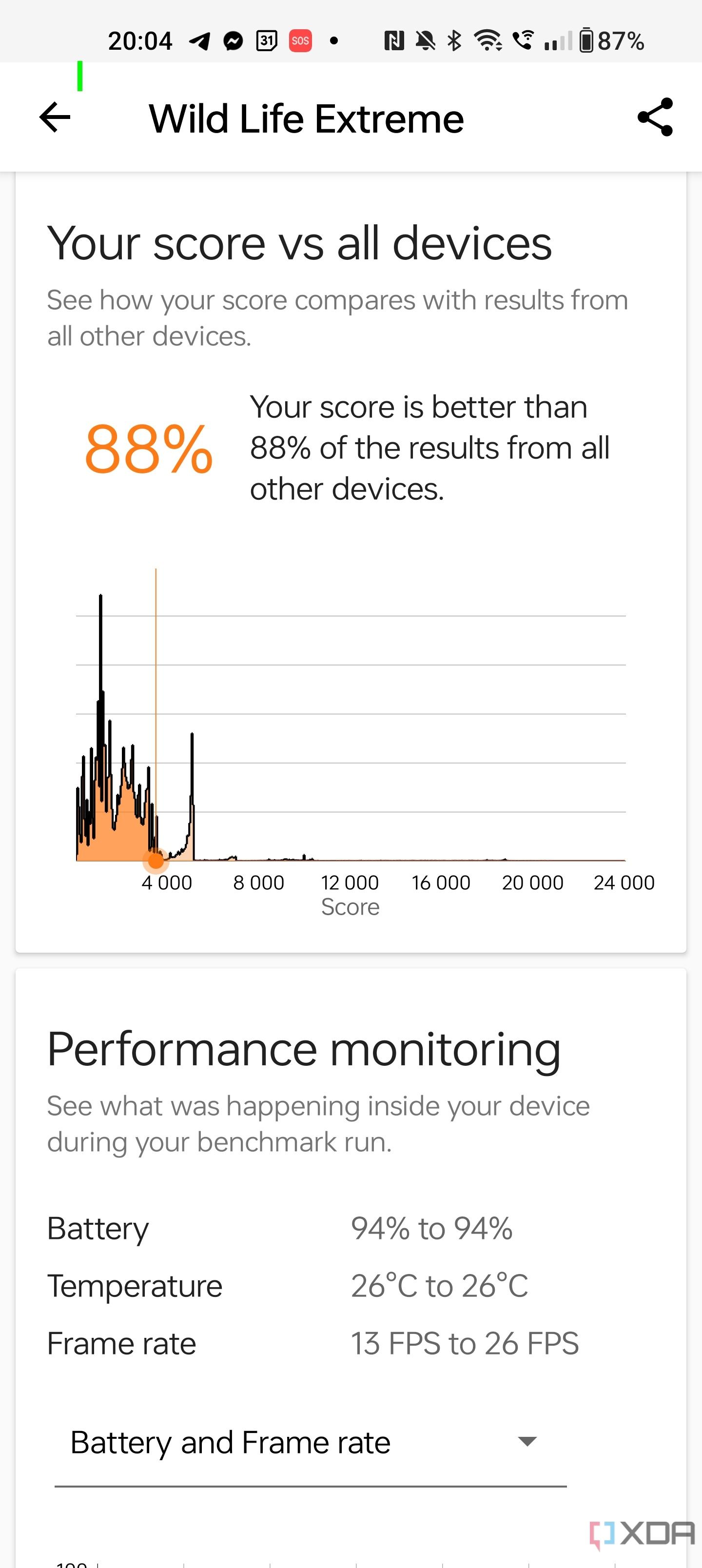 These results are very impressive, with the Snapdragon 8 Plus Gen 1 generally scoring around 2800 or so in this test. You can't really get better than this in the Android world, and it scores higher than even the A16 Bionic does. The Adreno 740 GPU outclasses this generation of Apple GPU, and that's probably not helped by the fact that the company had to shelve its "next-generation" GPU.
As for storage speed, the OnePlus 11 is one of the first smartphones to use UFS 4.0 storage. There's no other way to put it: it's fast.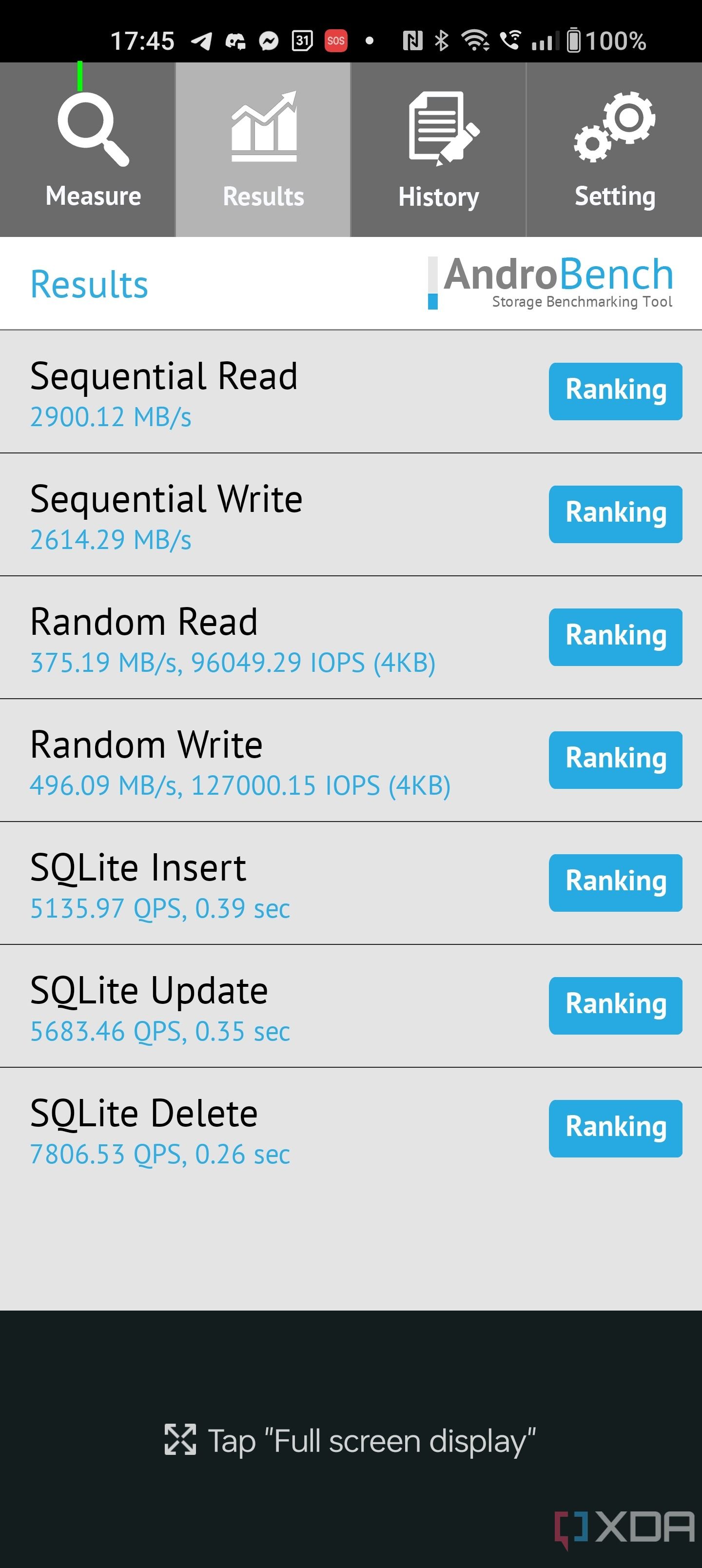 There's not a whole lot else to say here. This is some of the fastest phone storage that I've ever tested. Fast phone storage is important because you can have the fastest CPU in the world, but if the storage is slow, games and other apps may be painstakingly slow to launch. You're not going to run into any problems like that here.
The OnePlus 11 is a powerful performer, with software weirdness marring the experience
As one would expect, the OnePlus 11 is the company's fastest smartphone it's ever released. It's also the best experience on any OnePlus device I've ever had, and overall just a joy to use. However, the worst aspect of using this device is the YouTube app or any other app that results in an aggressive change in refresh rate. There's an immense amount of sluggishness that you can feel when it happens, and it's a frustrating experience, not to mention visually jarring.
Aside from that, the OnePlus 11 is an excellent smartphone, with the Snapdragon 8 Gen 2 punching remarkably high. It's an efficient chipset with incredible processing power, and the Adreno 740 GPU seems to handily outclass even what Apple can offer nowadays. CPU performance is a different story, but Qualcomm doesn't trail far behind.
If you're looking to pick up a OnePlus 11, be sure to check out our main review written by Ben Sin. The OnePlus 11 starts at $699 for the base model with 8GB RAM and 128 GB storage and increases to $799 for 16GB RAM and 256 GB storage. It's available for preorder beginning February 7, with the device set to arrive on February 16. In the U.S., the device will sell on Amazon, Best Buy as well as OnePlus' own online store. Unlike in previous years, it will not be carried by T-Mobile.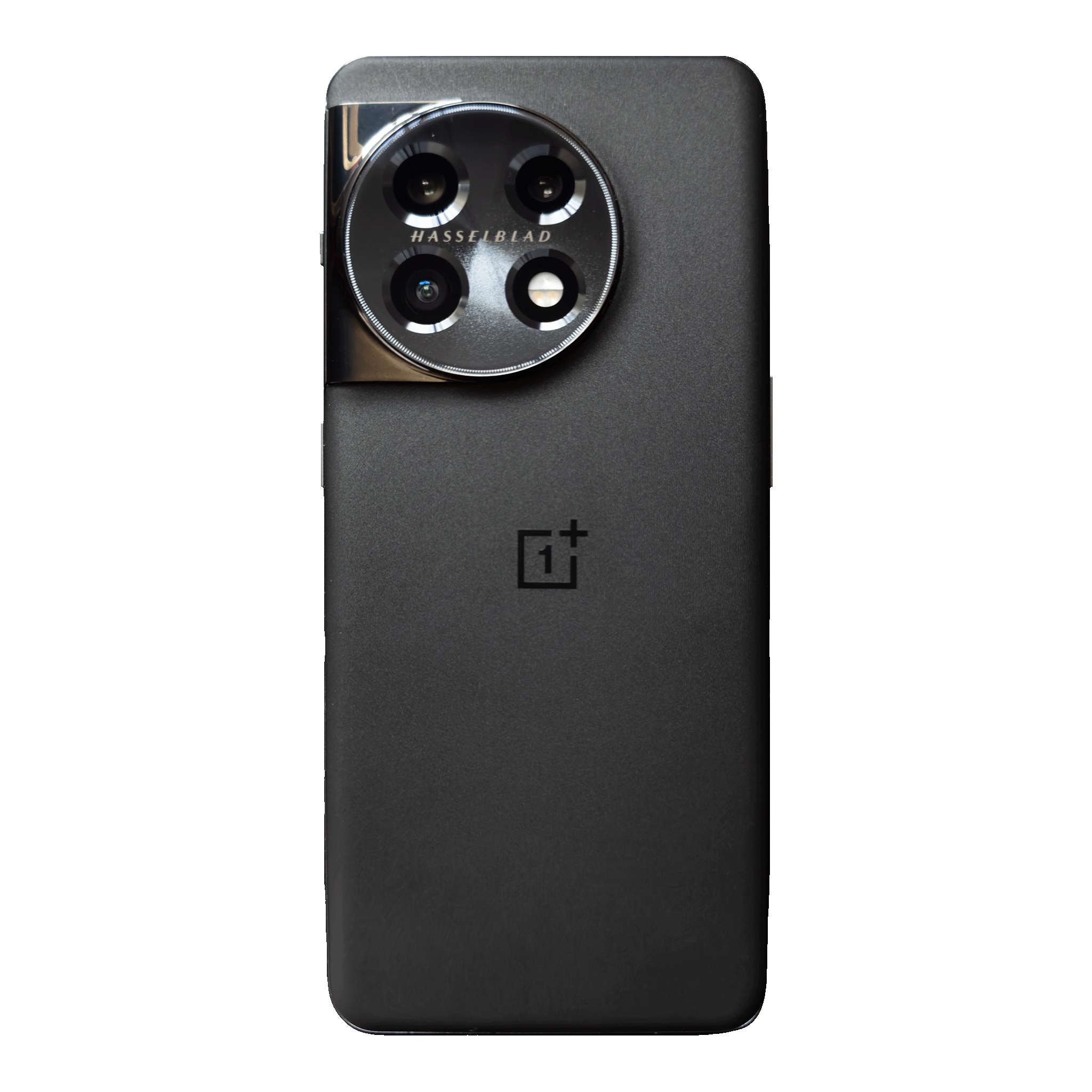 OnePlus 11
The OnePlus 11 is the company's return to form, offering an almost-flagship experience at a lower price point than what Samsung charges.
(Visited 13 times, 1 visits today)