Google's rebranded and updated Wallet app debuted about a year ago. Since then, the company has been working hard to improve it, offering users a secure way to store payment cards, digital IDs, loyalty cards, and even car keys. Today, the company announced several new features, giving users more ways to store their physical cards in their digital wallet.
today, Google announced Variety of new features available in Google Wallet. It currently offers support for a variety of different types of cards, keys, and passes, but now it gives users a simple and easy way to store passtypes that weren't supported before. Whether it's from your local gym, a unique club card, or just a random piece of paper with a barcode on it, Google Wallet will soon be able to securely store these types of individual cards in Wallet. The app will allow users to take pictures of these unique cards, and Wallet will create a secure, digital copy of them. The only requirement is that the card or tag must contain a barcode or QR code. While the possibilities are truly endless, Google provides some great examples, such as using the new features for "Transit QR tickets, parking passes, or e-commerce return QR codes."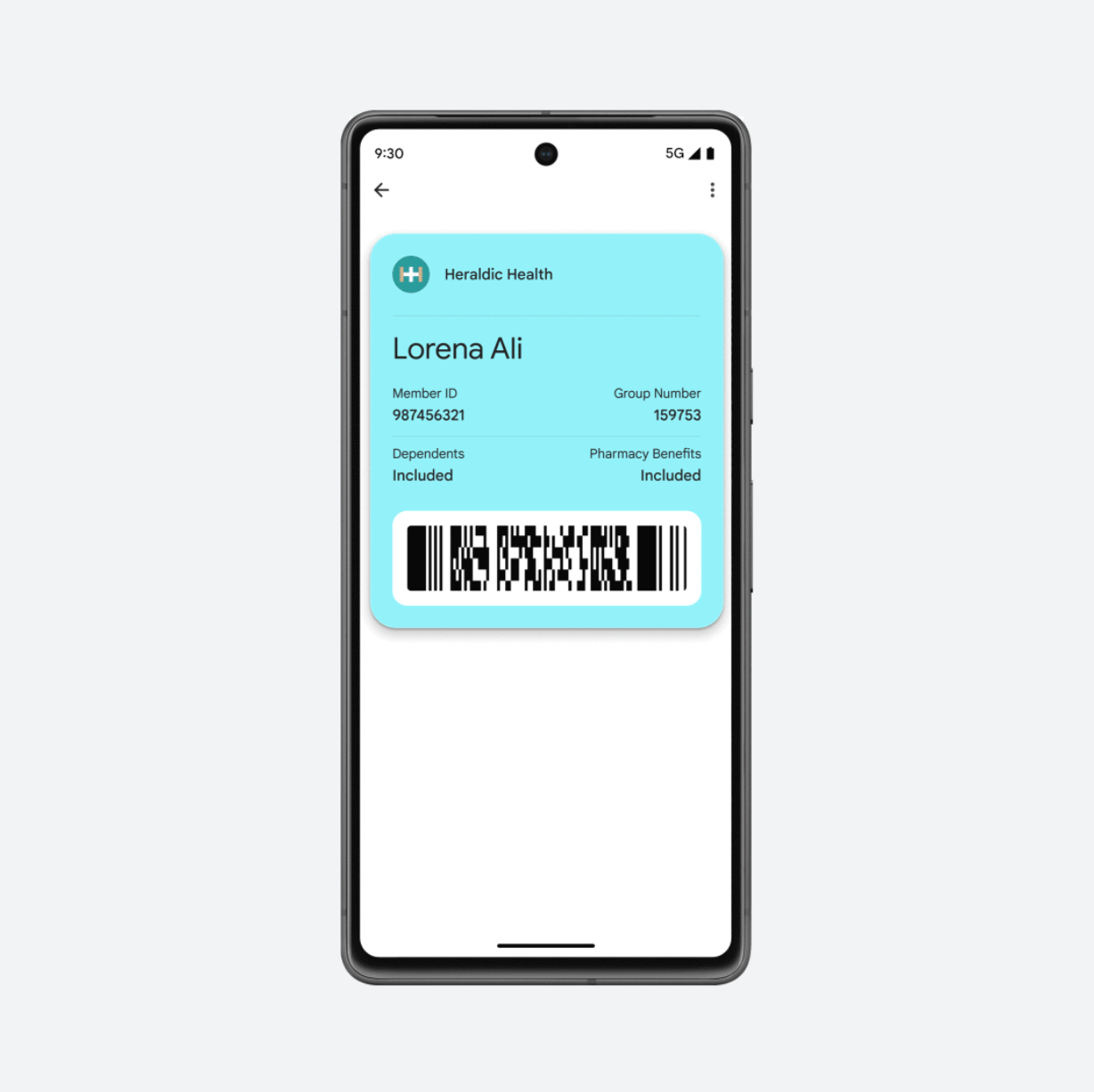 Source: Google
Google is also collaborating with Humana to create a digital version of their health insurance card that can be stored on Wallet. Those who use Humana will now have a quick and easy way to access their insurance information. Moreover, Google will also allow National Insurance Number cards to be added to Wallet from the HMRC app for those in the UK. Since these types of cards can contain sensitive information, Google will classify them as private pass cards and will include a private pass label on the cards as well. It will require the user to verify themselves with a PIN or biometric scan before they can be accessed in Google Wallet.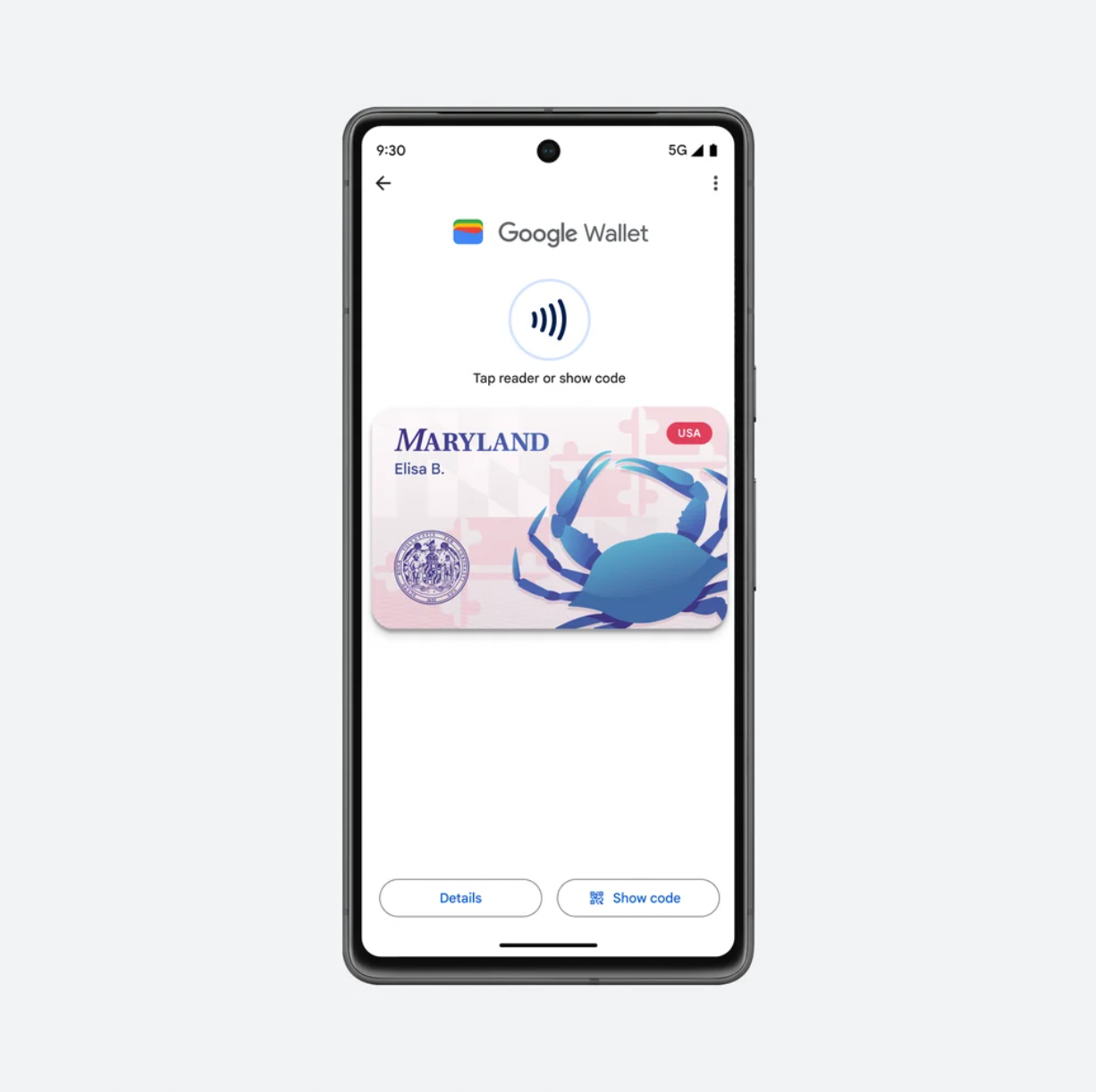 Source: Google
Perhaps one of the biggest features of Google Wallet that everyone has been waiting to fully roll out is support for digital IDs. Today, those in Maryland will be able to save their ID or driver's license to their Google Wallet, with the added benefit of being able to use the new digital ID on TSA PreCheck lines at a select number of airports. TSA-compliant digital IDs were unveiled nearly a year ago, so it's nice to see it finally get implemented. Fortunately, those in Arizona, Colorado, and Georgia will also see this feature become available in the near future, with Google announcing that it will be rolling out in the coming months.
Google will, at some point, offer a way to add company badges to Wallet, giving employees a new, secure way to enter buildings, workspaces, meeting rooms, and more. In addition to adding support for SmarTrip and Clipper cards, the company is also expanding support for transit passes to more countries, with those in Germany now able to save a "Deutschlandticket purchased at select transit agencies" in Wallet. Google will also be enhancing its Messages app to be able to handle plane check-ins entirely within the app. Once a boarding pass is issued, users will be able to take it from Messages and import it directly into Wallet. This will be rolled out with Vietnam Airlines first and will also be available with Renfe.
For the most part, these are excellent additions to Google Wallet. Let us know in the comments below which one you are most looking forward to.
(Visited 5 times, 1 visits today)